A Perfect Holiday Gift: The Daisy, Clover or Sagebrush Cabinet Bed
Who on your holiday gift list could use a cabinet bed? Just about anybody. These versatile and space-saving pieces of furniture are sure to be appreciated by close friends and family members. If you have a hard time choosing between the various models we carry, consider three of our most popular: the Daisy, Clover and Sagebrush Cabinet Bed.
Daisy Cabinet Bed is Perfect in a Small Bedroom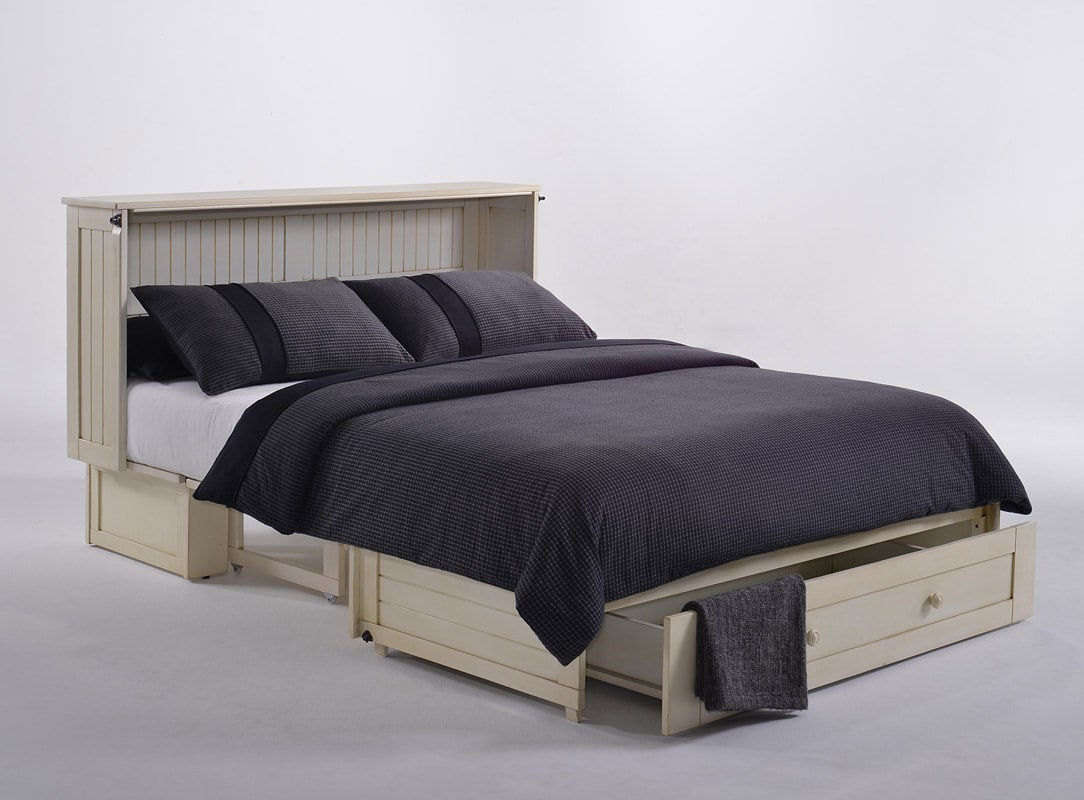 The Daisy Murphy cabinet bed is sure to delight any teenage girl on your gift list. It features a traditional style with buttercream finish that will look fresh as a daisy in your daughter's or niece's bedroom. The Daisy cabinet bed provides the perfect place for their sleepover guests to spend the night. It could also function as their every night bed if your teen is ready to leave her shared bedroom and move into her own small space.
You can rest assured that the Daisy cabinet bed will be used and appreciated for years to come thanks to its solid hardwood cabinet, premium gel memory foam mattress in queen size and the limited 10-year warranty. The roomy storage drawer along the bottom of the cabinet provides lots of room for school textbooks, extra clothes, craft supplies and more.
Clover Murphy Cabinet Bed is a Lovely Gift for Anyone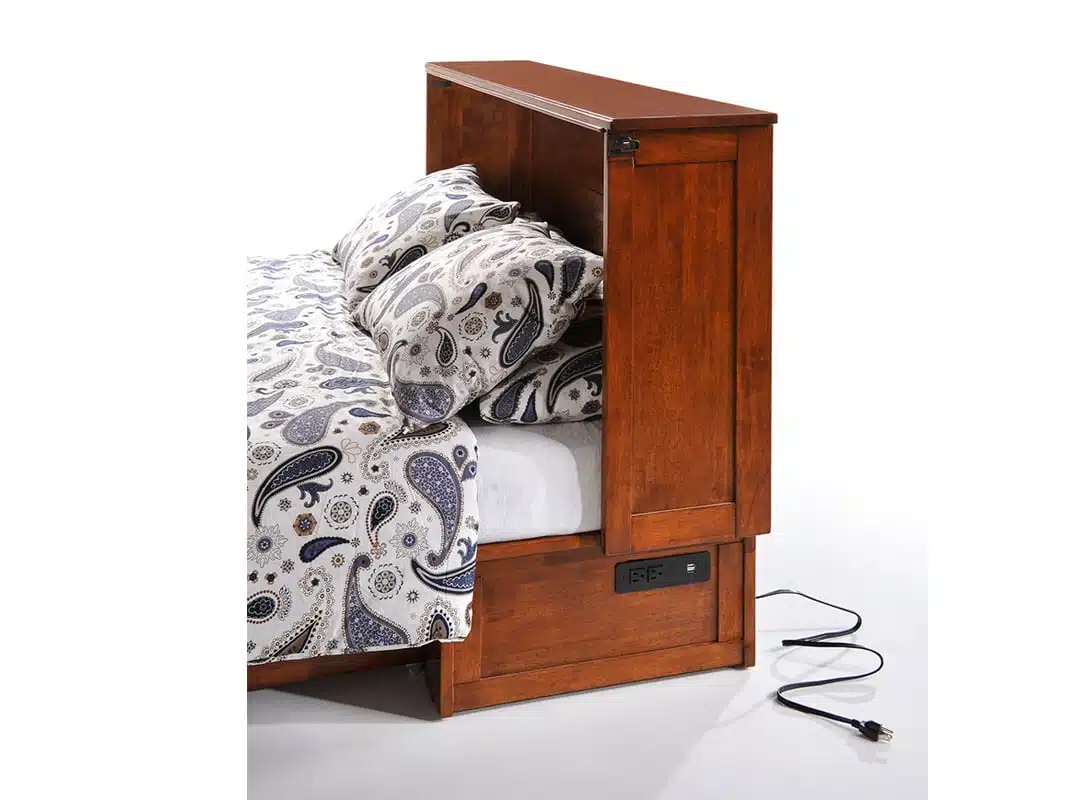 For the older kids on your list, a Clover cabinet bed is an excellent choice. Whether they are newly married, going to college or just moved into a new home, the Clover will become a treasured possession. Its compact size of 63.5" wide and 23.7" deep means it can be tucked into a small room, a tight corner or even a closet and provide an extra bed for guests. This compact size means the Clover is also a great choice for a dorm room or an efficiency apartment.
The Clover cabinet bed's transitional style means it will look right at home with nearly any type of décor. It also comes with an extra set of drawer knobs which you can change out to subtly alter its good looks. One of its most popular features is the dual USB and power ports located along the bottom front of the cabinet. When the bed is pulled out for sleeping, this provides a handy place close to the pillow for charging and using electronic devices.
Sagebrush Cabinet Bed Features Contemporary Good Looks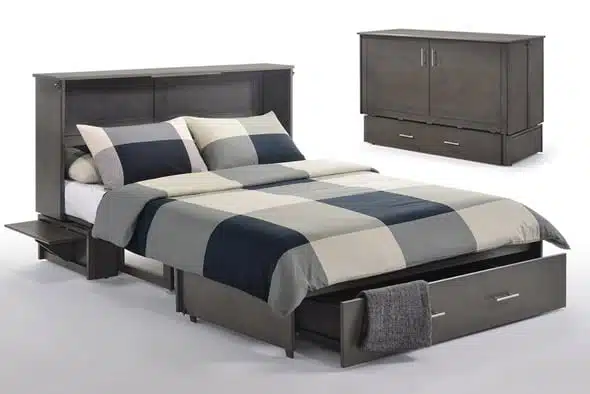 Lastly, the Sagebrush Murphy cabinet bed would be a welcome gift for treasured friends, a special relative or even yourself (who says all the gifts have to be given away?). The Sagebrush is a lovely addition to any home but especially one decorated in today's very popular farmhouse style due to its stonewash finish. The Sagebrush cabinet bed takes up only about 10 square feet of floor space while providing an extra bed for overnight guests – and you are sure to have lots of those over the busy holiday season and beyond.
Just like our other popular cabinet beds, the Sagebrush also features a premium, queen-sized mattress, roomy storage drawer, USB and power outlets and a solid hardwood cabinet made to last.
Think about all the people on your holiday gift list. Who wouldn't enjoy receiving a Daisy, Clover or Sagebrush cabinet bed? At Murphy Beds of San Diego, we keep these popular models in stock, and they can be shipped to the address of your choice in time for Christmas. Please call us today and get your holiday shopping done.