Back to School with Murphy Wall Beds and Cabinet Beds
Is it just us or did summer seem to be over in a span of about five minutes? Whether or not you are happy that summer is at an end, it is the official start of back to school season. Are you prepared to help your children succeed, no matter if they are in elementary school or starting college? In terms of efficiency, storage and space constraints, Murphy wall beds and cabinet beds may be your answer to a plethora of problems, particularly as the kids head back to school.
Furnishing a Dorm Room Made Easy
Let's face it, dorm life is characterized by lack of space and amenities. So it is important to include only furnishings that take up a small amount of space – and if they are multi-functional Murphy wall beds and cabinet beds, so much the better.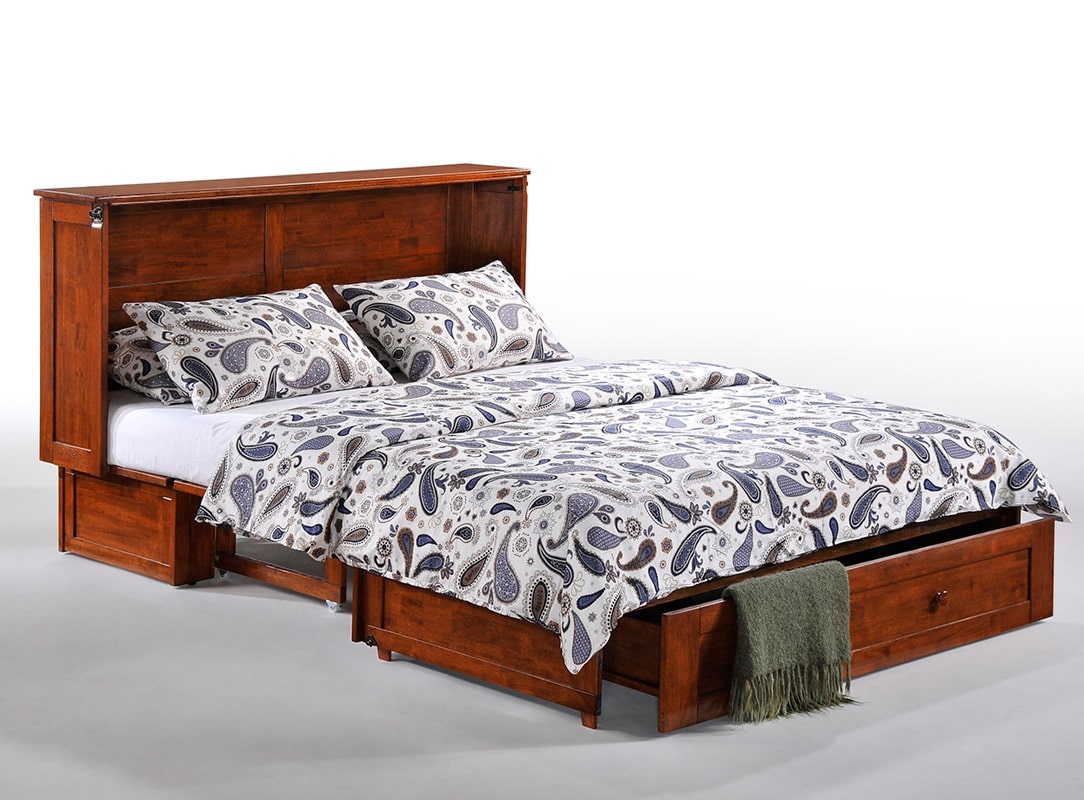 Our solid hardwood cabinet beds are made in North America and feature a very comfortable, premium tri-fold memory foam mattress. They take up only a few square feet of floor space when not in use. The top of the cabinet is a great place for a television set or stack of books, while the roomy storage drawer is perfect for storing clothing, extra bedding and other essentials. An added bonus is the dual USB/power outlets located alongside the bottom of the cabinet, making it a convenient place to plug in and check emails and social media.
Apartment Life
If your child is lucky enough to get into a shared apartment or fraternity/sorority house, there are a few more options for multi-functional furniture. We recommend a Murphy bed with desk and side piers for their room. This is the ultimate way to provide a ton of storage space and places dedicated to more than one purpose.
It goes without saying that the desk fronting the cabinet of the Murphy wall bed will be the workhorse. This is the place your child will do homework, surf the Internet, watch TV shows and play games. The side piers can be configured in your choice of handy designs, such as drawers, cabinets, filing cabinets, wardrobe, display shelves, bookshelves and more. The beauty of Murphy wall beds with side piers is that the cabinets fit flush with the wall (the side cabinets are not permanently attached) and take up a very small amount of space.
The Kid's Room at Home
Even if your children are younger and not yet ready to be out on their own, it's important to provide the tools they need to succeed in primary school.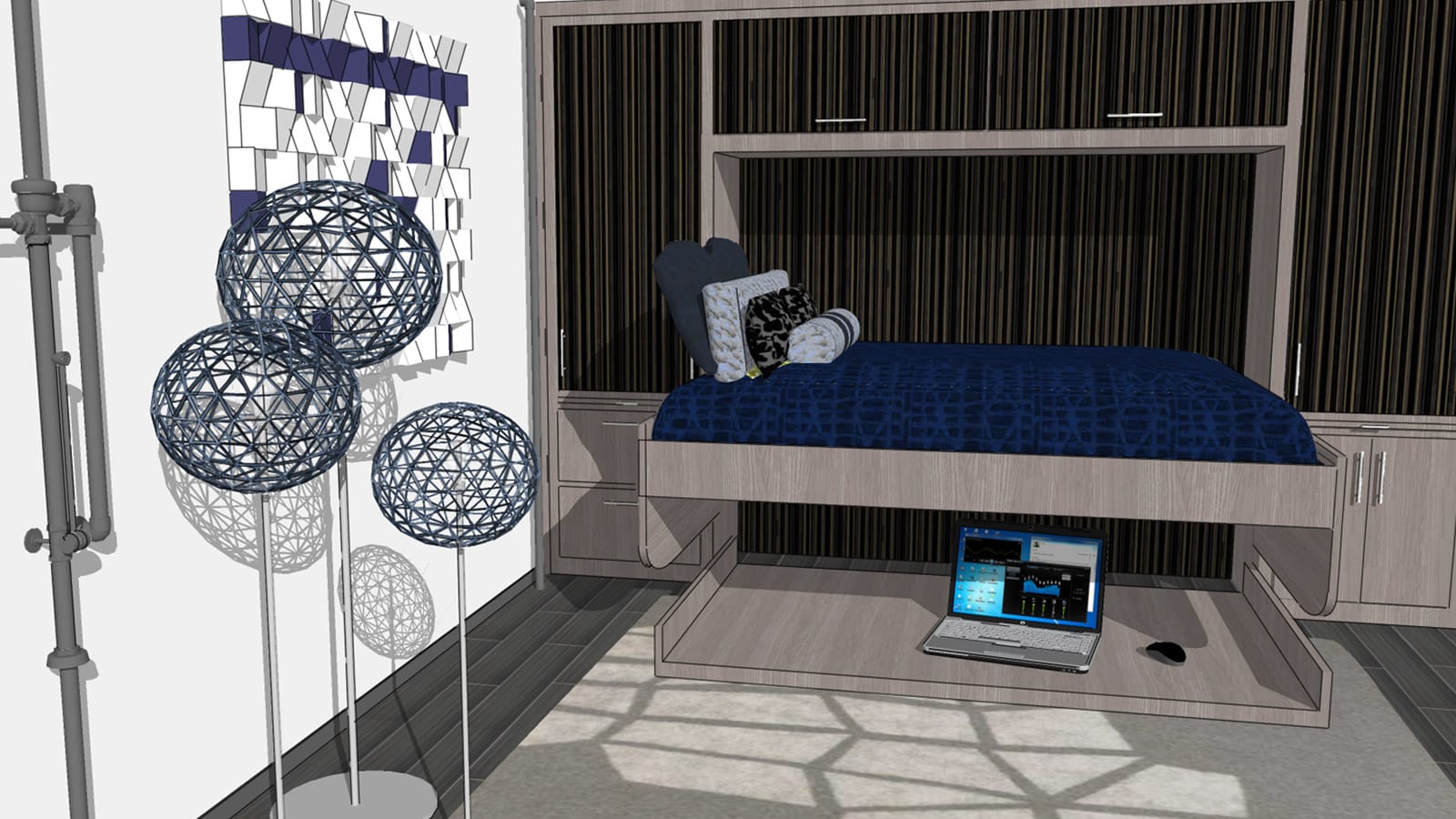 One of the best options is for a wall bed that includes a desk, such as the Mirage H Desk Wall Bed. This solid hardwood Murphy wall bed is built with a horizontal cabinet. This allows your child's homework, computer monitor and books to remain in place on the desk even when someone uses the bed, since the cabinet folds down over the top of the desk. There will be no excuses for getting their homework done. And when the weekend rolls around, this wall bed becomes a comfy place for friends to sleep over.
This fall, send your kids back to school with the multi-functional furniture they need and will use every day – Murphy wall beds and cabinet beds.