Best Murphy Beds for a Room with a Low Ceiling
Do the rooms in your home have low ceilings? Even if they do, that does not mean you cannot add a space-saving Murphy bed. You do, however, have to take into account the fact that your Murphy bed must fit within the space allotted. Here we give you several options for including a handy wall bed in your home, even for a room with a low ceiling.
Types of Murphy Wall Beds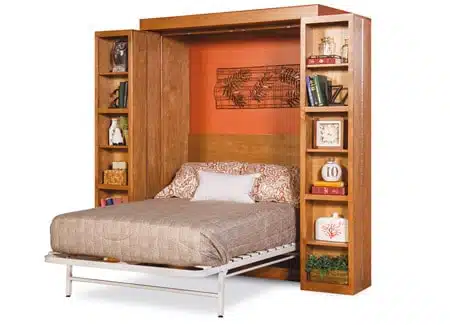 The nice thing about Murphy wall beds is that there are many different types and styles available. Murphy beds come in both vertical and horizontal configurations, with or without a desk or sofa attached, with bifold cabinets doors and also available with matching side piers that increase the functionality. Beyond wall beds, there are also cabinet beds which take up very little space. The following are specific examples of Murphy beds for a room with a low ceiling.
Horizontal Murphy Beds with Desk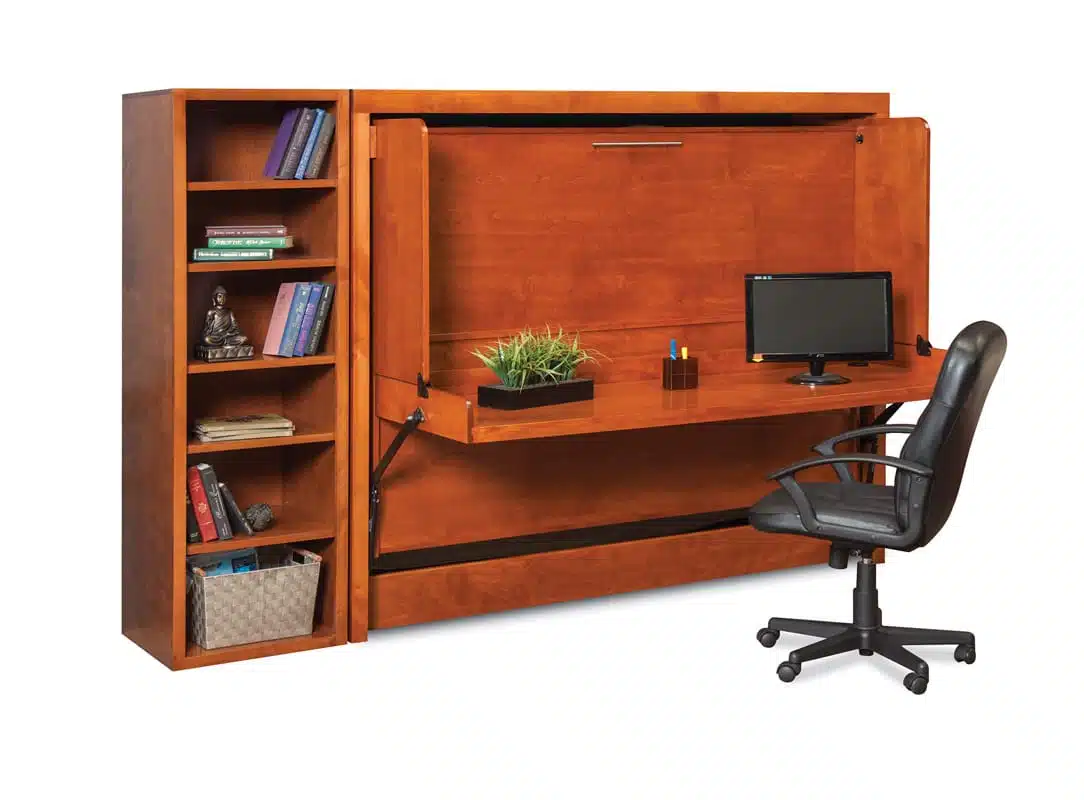 Perhaps the best choice for a room with a low ceiling, a horizontal Murphy bed has the lowest wall profile (from about 43 to 68 inches high) since the cabinet is parallel to the floor. But just like its vertical cousin, a horizontal wall bed includes all the features that make a Murphy bed such a handy piece of furniture in any room. They are available with a desk along the front, making them a perfect addition to your home office. The mattress sizes run from twin to king; the size you choose will obviously affect the width of the cabinet. You can also add side piers to a horizontal Murphy bed which can be configured with shelves, cabinets or drawers.
Murphy Beds with Sofas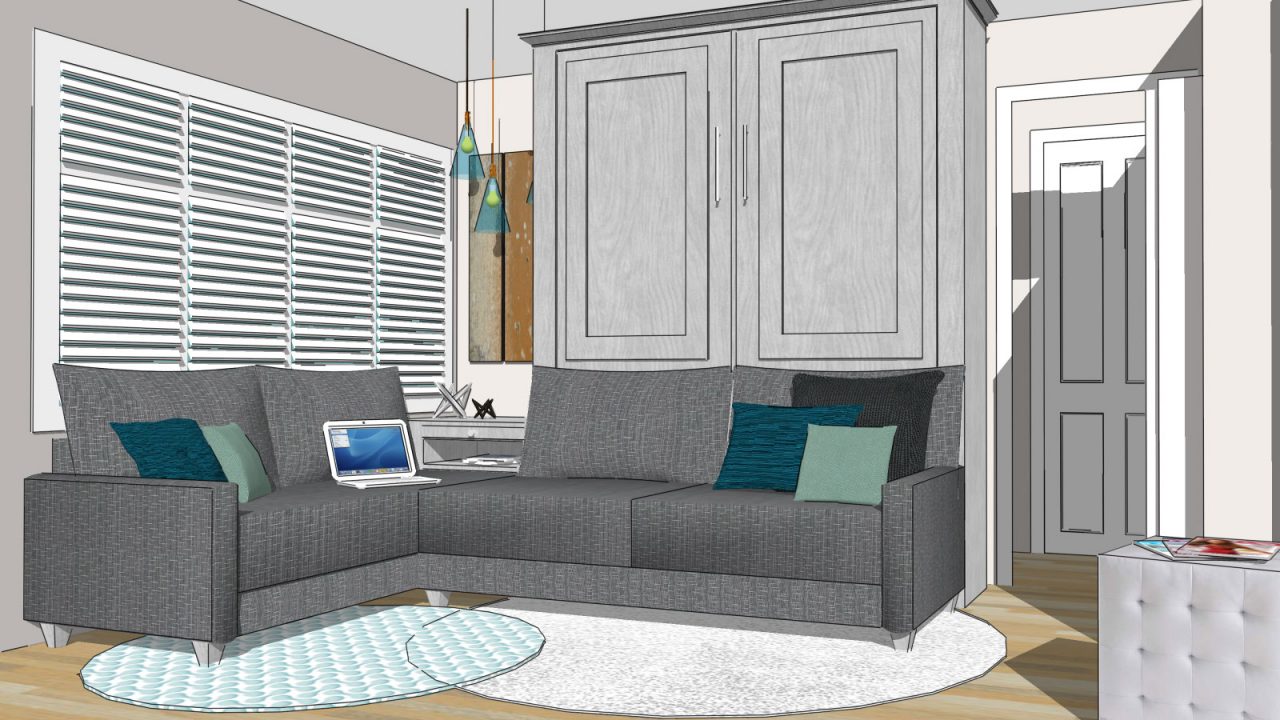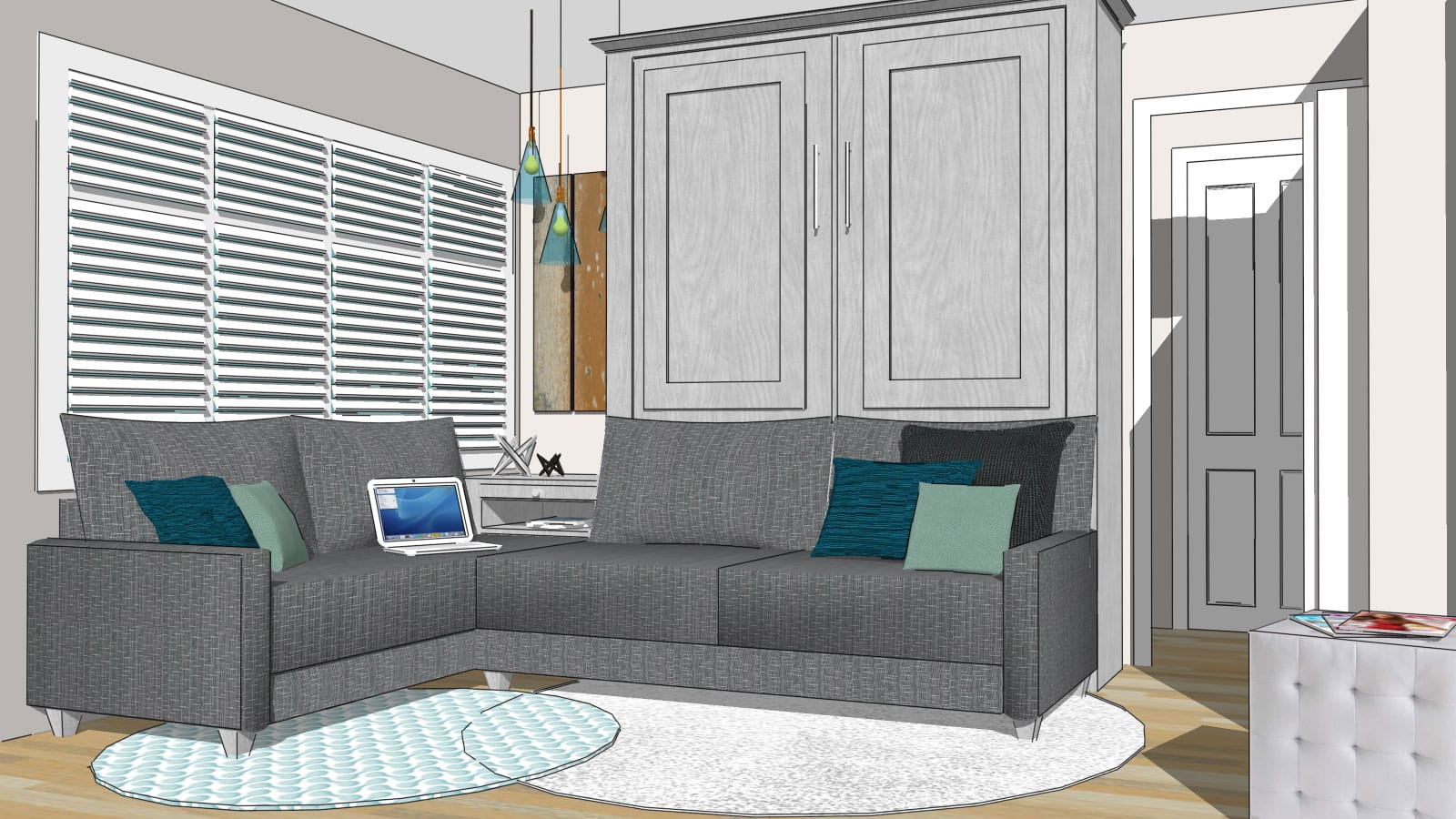 Another type of horizontal Murphy bed is one that includes a soft along the front of the cabinet. These ingeniously designed furnishings work by pulling the front of the cabinet right down over the sofa. A Murphy bed with sofa is a great addition to a small living space, such as a dorm room, mother-in-law suite, basement or garage apartment or even a tiny home. This small but mighty multi-tasker is one of the best Murphy beds for a room with ablow ceiling as well as a room with limited space. This is an economical purchase, as well, since you only have to purchase one piece of furniture that does double duty.
Cabinet Beds
Another great fit for rooms with low ceilings is a cabinet bed. Once again, these space saving beds are typically wider than they are tall, so they take up less wall space than a traditional Murphy bed. Although they are not available with sofas or desks, they do include a roomy storage drawer along the bottom of the cabinet while the top shelf of the cabinet is rated to hold a TV with screen up to 60 inches.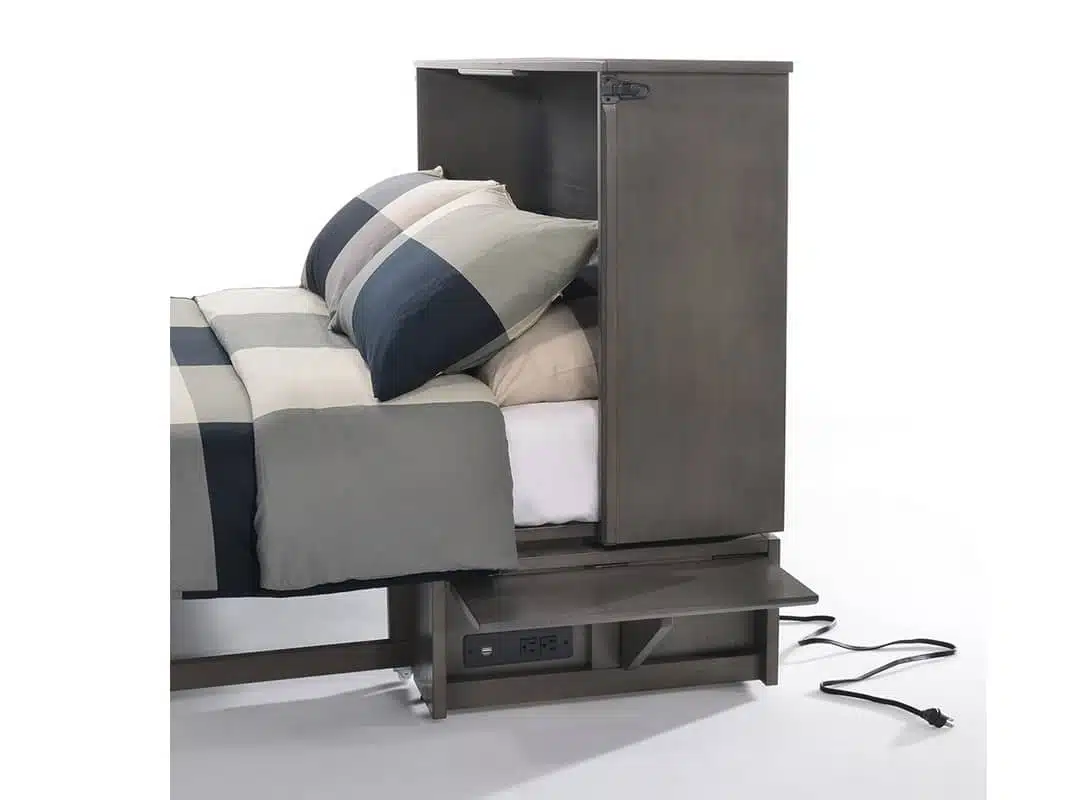 One of the more popular cabinet bed models, the Sagebrush, is shown here. As you can see, it features a handy pull out tray and USB port and power outlet along the front of the cabinet, which is very useful for overnight guests to charge their electronic devices.
All of the Murphy wall beds and cabinet beds featured here would work wonderfully in a room with low ceilings. Which one would look best in your home?