Make Your Home Seem Bigger with Space Saving Furniture
Looking for extra storage? Could you use a few extra square feet? Maybe your family has expanded, and space is at a premium. Or perhaps you have opted to downsize your home or add on a small mother-in-law suite or garage apartment. Whatever the case, you need to do everything possible to make your home seem bigger with space saving furniture and here is how to do just that.
Make Rooms Multipurpose
When there is only a single extra room in your home, it often must function as a home office, workout space, hobby room or simply store all your extra stuff. Maybe you just have one big great room for doing everything. But it need not look cluttered and cramped if you choose the right space saving furniture.
Some ideas for furnishings in a multipurpose room include drop-leaf tables, whose tops can be folded down when not in use – turning a living area into one where you can dine, folding chairs that can be stacked out of the way, and a desk that includes a pull-out drawer for keyboard and mouse.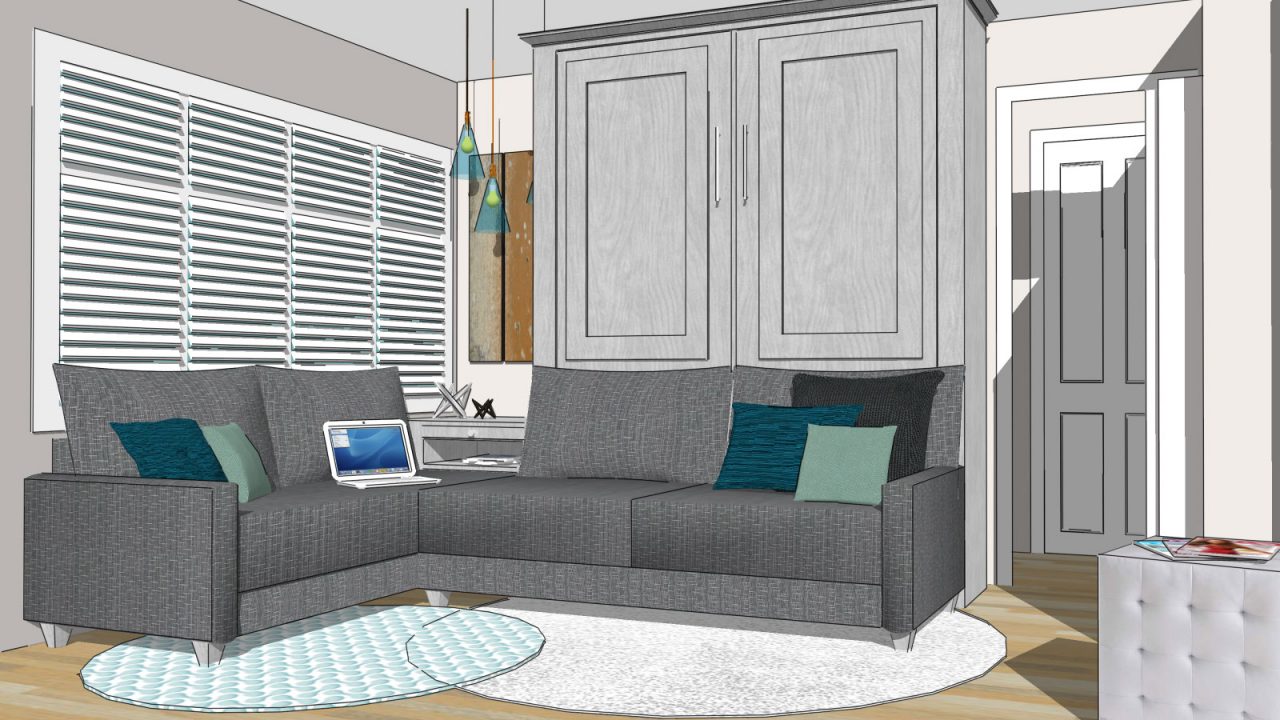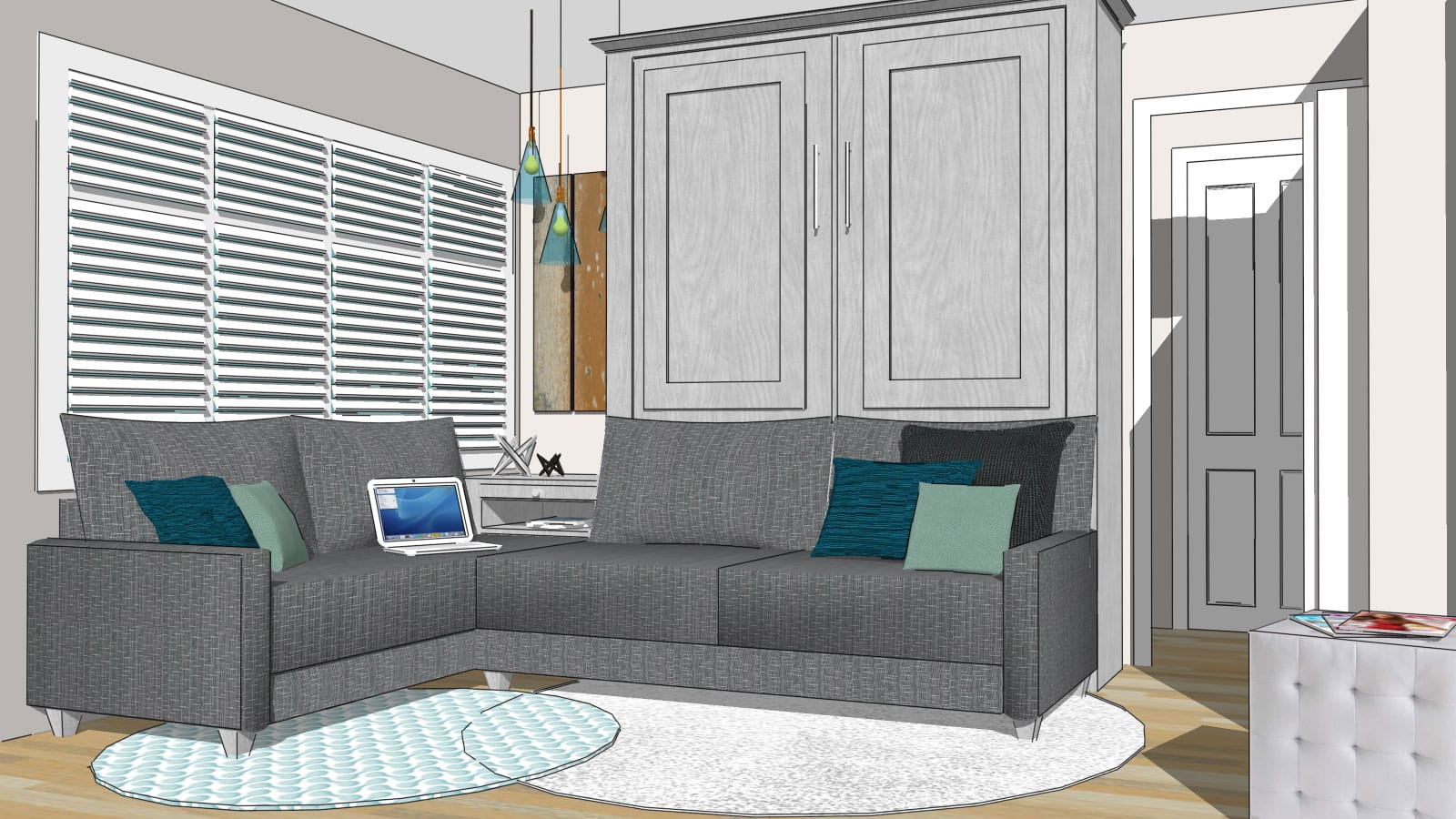 A Murphy bed is an excellent way to free up a lot of prime real estate right in the middle of a room as the cabinet attaches to a wall and has a very small footprint when not being used for sleeping. It can also be tucked into a recess, allowing for a completely flush wall surface. It can also include a drop down desk or table or even a sofa along the front of the cabinet. A Murphy wall bed turns any room into a bedroom as well as a living area.
Add Smart Furniture
Once upon a time, every furnishing in a home had a practical purpose in addition to being decorative. In centuries past, houses were utilitarian and only had several large rooms, necessitating smart space saving furniture that did double or even triple duty.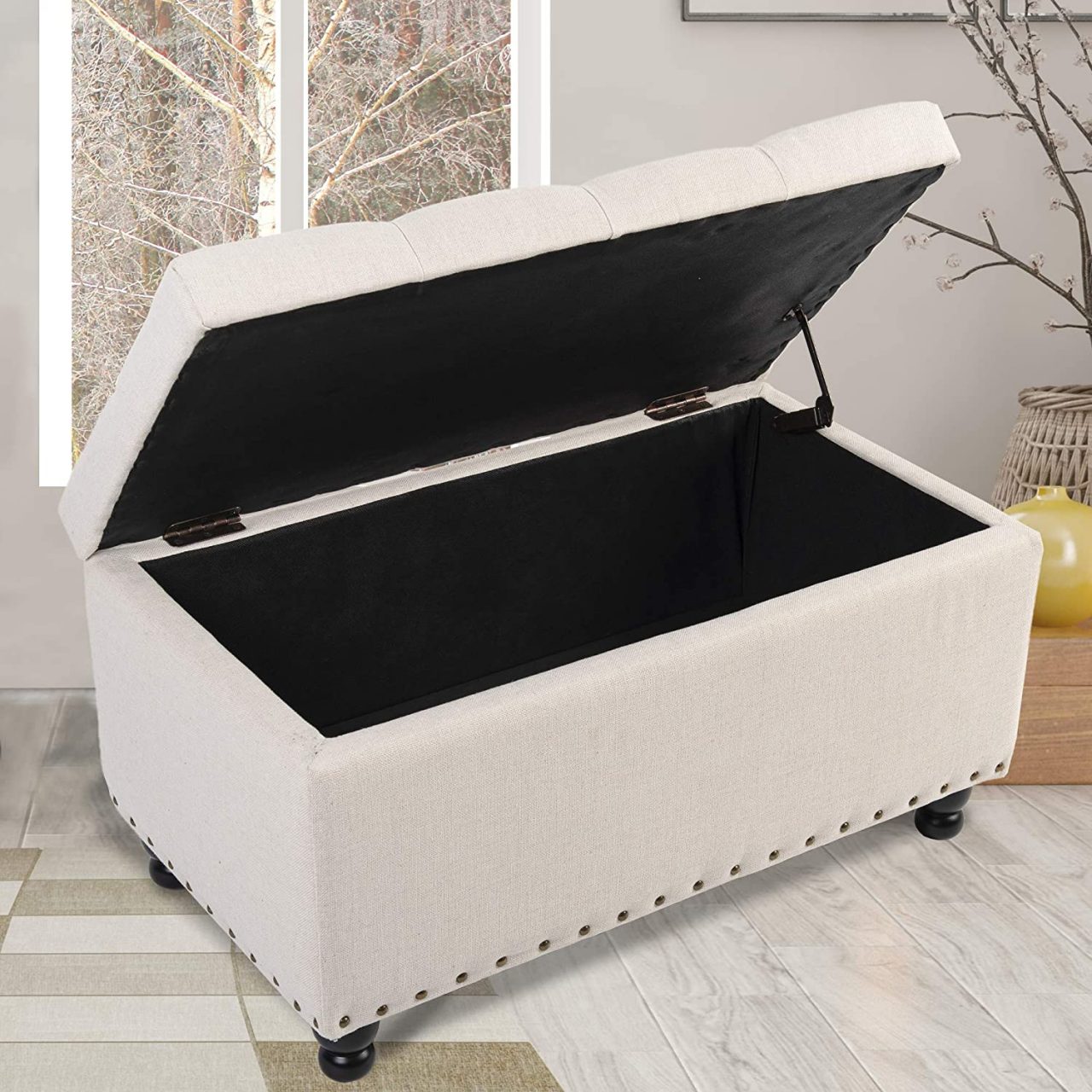 One example is an ottoman with a top that lifts to reveal storage space and can also serve as a seat. A bench – built in or freestanding – is another furnishing that usually incorporates space to stow items beneath the top. Coffee tables with drawers and end tables with charging stations, cubbies for baskets or magazine racks are also useful pieces.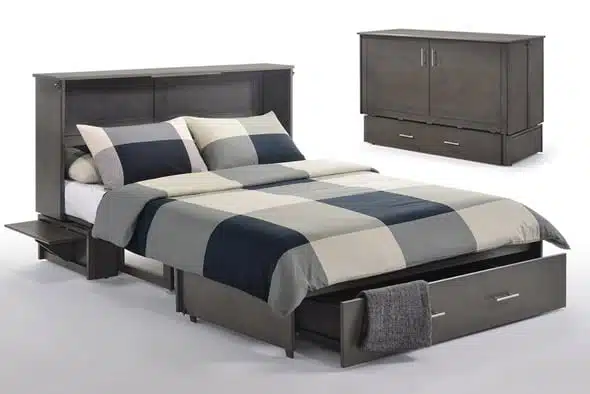 A cabinet bed is another useful piece of space saving furniture, especially if your vertical space is extremely limited. Cabinet beds are not permanently installed and so can be easily moved as needed. They are small enough to tuck into corners, closets, the end of hallways and even under a staircase. In addition to providing a bed for overnight guests, our solid hardwood cabinet beds feature an under-cabinet storage drawer and the top of the chest can handily hold a TV set, collection of books, pictures – anything you wish to display.
Clutter-Less
When space is at a premium, do take a look around your home and begin sorting through the items. Paring down your possessions to only those you use regularly or love to look at helps to eliminate the need for excess storage. Plus, decluttering your home and giving the items away to charity is good for the mind and the soul.
When you are ready to make your home seem bigger with space saving furniture, we invite you to browse through our online catalog of Murphy wall beds and cabinet beds.