Quality and Value in the Clover Murphy Cabinet Bed
The Clover Murphy Cabinet Bed is one of the most popular models we carry at Murphy Beds of San Diego. It comes as no surprise, when you consider all the quality and value this cabinet bed represents. Here are just a few of the reasons you will want to be sure and add a Clover cabinet bed to your home.
Quality Made to Last for Years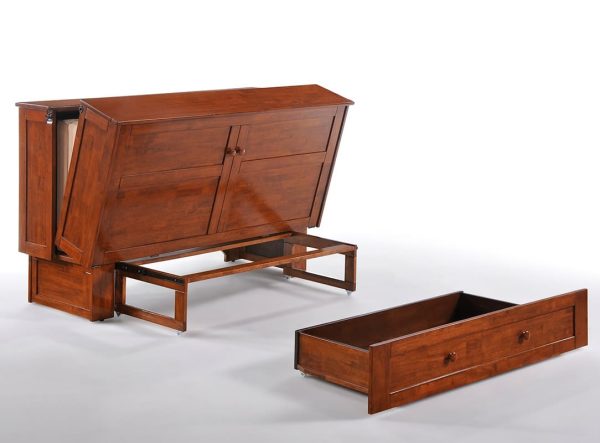 One of the best features of the Clover Murphy Cabinet Bed is not one you can notice with a quick glance. The solid hardwood construction may not be readily apparent, but it is embedded in every joint, every plank and every detail. It is constructed from durable hardwood, never particle board or MDF, exclusively by North American craftsmen.
That quality is echoed in the generous ten-year warranty on the bed's cabinet and three-year warranty on the premium, tri-fold gel memory foam mattress.
Value for the Homeowner
No matter how you look at it, the Clover Murphy Cabinet Bed represents real value to the fortunate homeowner who decides to add it to their space.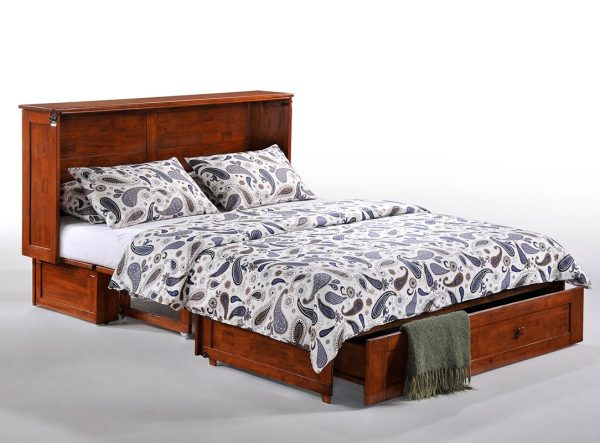 The Clover is nominally priced, yet provides lots of important features. You get additional storage (via an expansive, rolling drawer) and display space (via the cabinet top, which can easily handle a large TV) in any room. Its small footprint, of about 10 square feet, adds valuable space, especially when compared to the size of a traditional bed. The transitional style looks right at home with any décor. Choose from three different color finishes for the cabinet and choose between two sets of drawer knobs (wood or metal), which are included with the purchase.
Special Features
But there's even more to love about a Clover Murphy Cabinet Bed, which is delivered to your home fully assembled. It's easy to move from room to room, too, if necessary.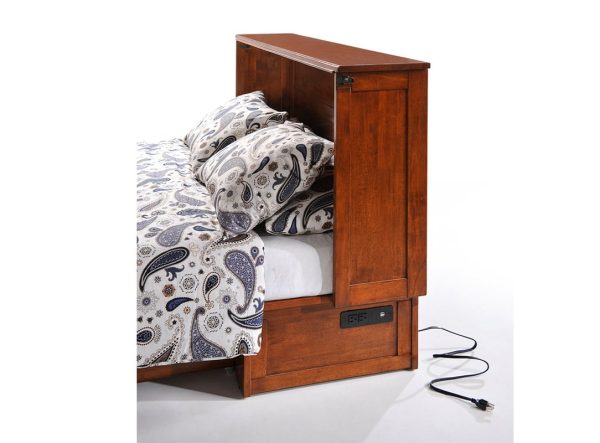 For one thing, it comes with dual power/USB modules built into the cabinet. They are easily accessible to anyone lying in the pulled-down bed; a handy component sure to please your overnight guests.
The Clover features a higher sleep platform than other cabinet beds. This, along with the premium memory foam mattress, makes for a great night's sleep.
Transforming the Clover from a handsome piece of furniture to a bed is extremely easy and quick. Just a simple tug along the top edge of the cabinet – while everything on top stays in place – brings the mattress forward and down and ready for sleeping within seconds.
Will You Fall in Love with the Clover Murphy Cabinet Bed?
Chances are good that you will love the Clover Murphy cabinet bed just as much as the other clients who have made it a best-seller. Take a look at the Clover cabinet bed specifications and order it online for ultimate convenience in a cabinet bed with the quality and value you expect.