10 Things You Didn't Know About Quality Cabinet Beds
Cabinet beds are a great addition to any home – they provide an extra bed, a bit of extra space for storage and they look quite handsome in any room. But maybe you are still on the fence about purchasing a cabinet bed for your house. Take a look at these fantastic benefits and you are sure to see why high quality cabinet beds are in such demand.
North American Made
Nearly every single one of the high quality cabinet beds we carry at Murphy Beds of San Diego is manufactured in North America. This means you can rest assured that only the finest materials are used in their manufacture. You won't find any flimsy open/close mechanisms or chemically treated particle board.
Made from Sustainable Hardwood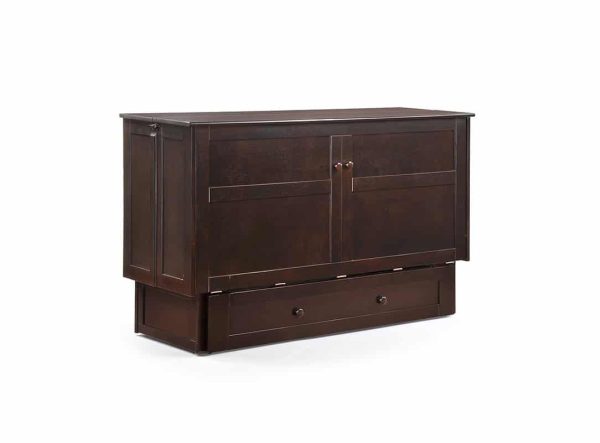 And speaking of particle board, you won't find that on any of our quality cabinet beds. They are made from 100 percent solid hardwood, most of which is Birch that is sustainably forested right here in North America. They don't use any cheap MDF, either.
They are Durable and Secure
Our cabinet beds are built to be sturdy and last for a long time. The mattresses are rated to accommodate up to a 500-pound sleeper. The top of the cabinet can hold a television set with a screen size up to 60 inches. Even though a cabinet bed does not attach to the wall, it is quite sturdy and safe.
You Get Extra Storage Space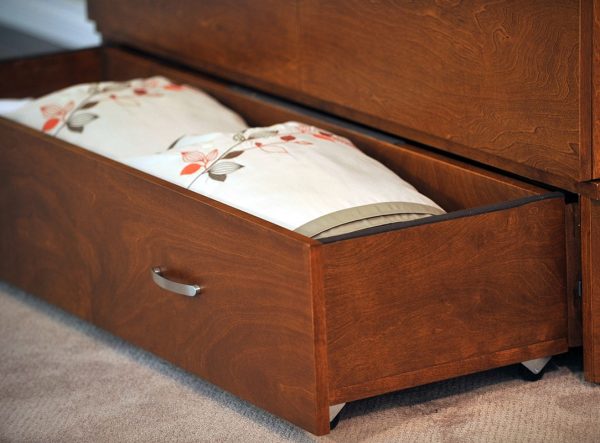 Our quality cabinet beds all feature a very roomy storage drawer at the base of the cabinet. It comes with rollers on the bottom, which makes it easy to access, even if you stow large or heavy items in it. This is a great place to store extra bed linens, out-of-season clothing or just about anything else that can fit in a drawer.
The Mattress is Oh-So Comfy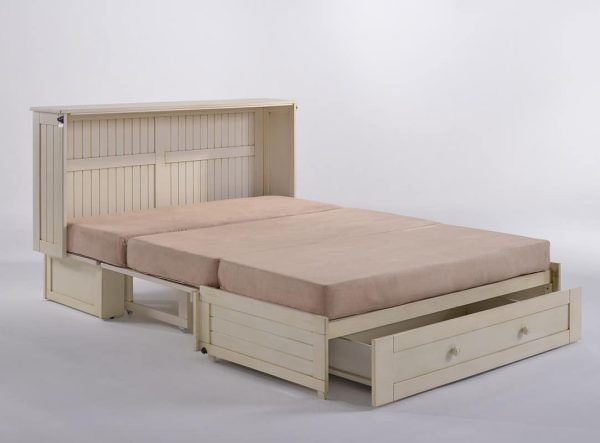 Although you will probably use a cabinet bed as a place for overnight guests to sleep, you could easily use it as your regular nightly  mattress because it is quite comfortable. Unlike a sofa sleeper, our quality cabinet beds don't have uncomfortable bars beneath the mattress. And the mattress is made of premium, tri-fold memory foam that is super supportive.
You Can Customize Your Cabinet Bed
The easiest way to customize your cabinet bed is to select a finish color that goes with your home's décor. There are plenty of colors and shades to choose from, from light to dark wood varnish or glossy lacquers in white or black. A subtle way to change its look is by changing out the drawer pulls. Some of our quality cabinet beds come with two sets of pulls that you can easily swap out as you wish.
Quality Cabinet Beds are Tech-Friendly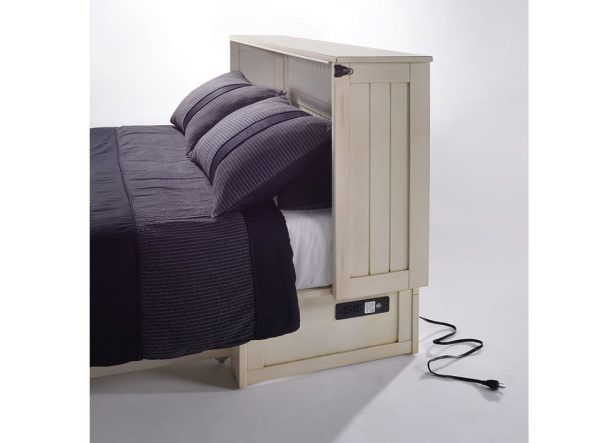 Some of our cabinet beds even come equipped with a dual USB/power outlet built right into the side of the cabinet, near the head of the bed when it is pulled out for sleep. That makes it convenient for your guests to check their email or use their electronic devices before drifting off to sleep.
They are Compact
A high quality, all hardwood cabinet bed takes up only about 10 square feet when the cabinet is in the closed position. They fit into nearly any corner or space in your home.
Quick to Prepare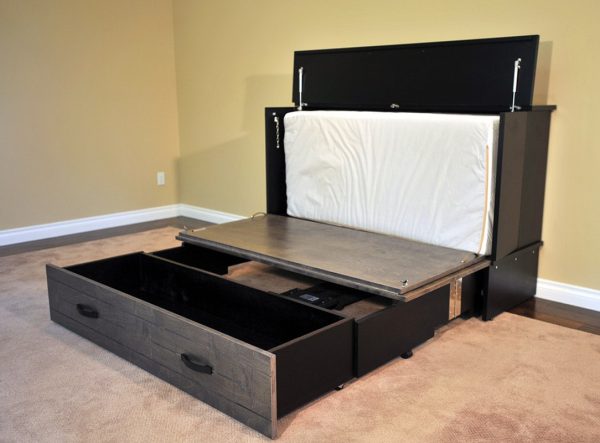 When your guest is ready to enjoy a good night's sleep on the premium memory foam mattress, it takes less than 30 seconds to pull the front of the cabinet down and fold the mattress out for sleeping. It is quick and easy; no need to move anything placed on the cabinet top.
You Can't do Without One
Okay, so this is not necessarily a benefit of quality cabinet beds, but hopefully you have come to realize that they are a must-have in your home.