5 Reasons to Love a New Murphy Bed
If you have never had a new Murphy bed installed in your home, then perhaps you don't realize what all the fuss is about. Why would you want a Murphy wall bed in your home? Perhaps the better reason is to ask, why not? These highly functional, space-saving furnishings are made to enhance your home in oh-so-many ways. Here are the top 5 reasons our customers love a new Murphy bed.
1. A New Murphy Bed Adds Value to Your Home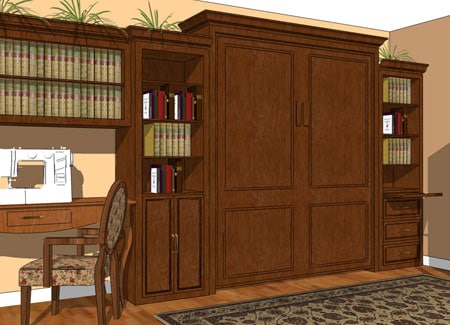 Did you know? When you install a Murphy wall bed in your home, it actually becomes part of it since the wall bed is securely fastened in place. If you add matching side piers, the entire unit can take up one wall of your room and look as if it has been there since your home was built. Because it adds extreme functionality to the home, it also increases the value. Yes, you can actually add the value of your Murphy wall bed system to the asking price when you decide to sell your house.
2. Need More Space? Murphy Wall Beds Got You Covered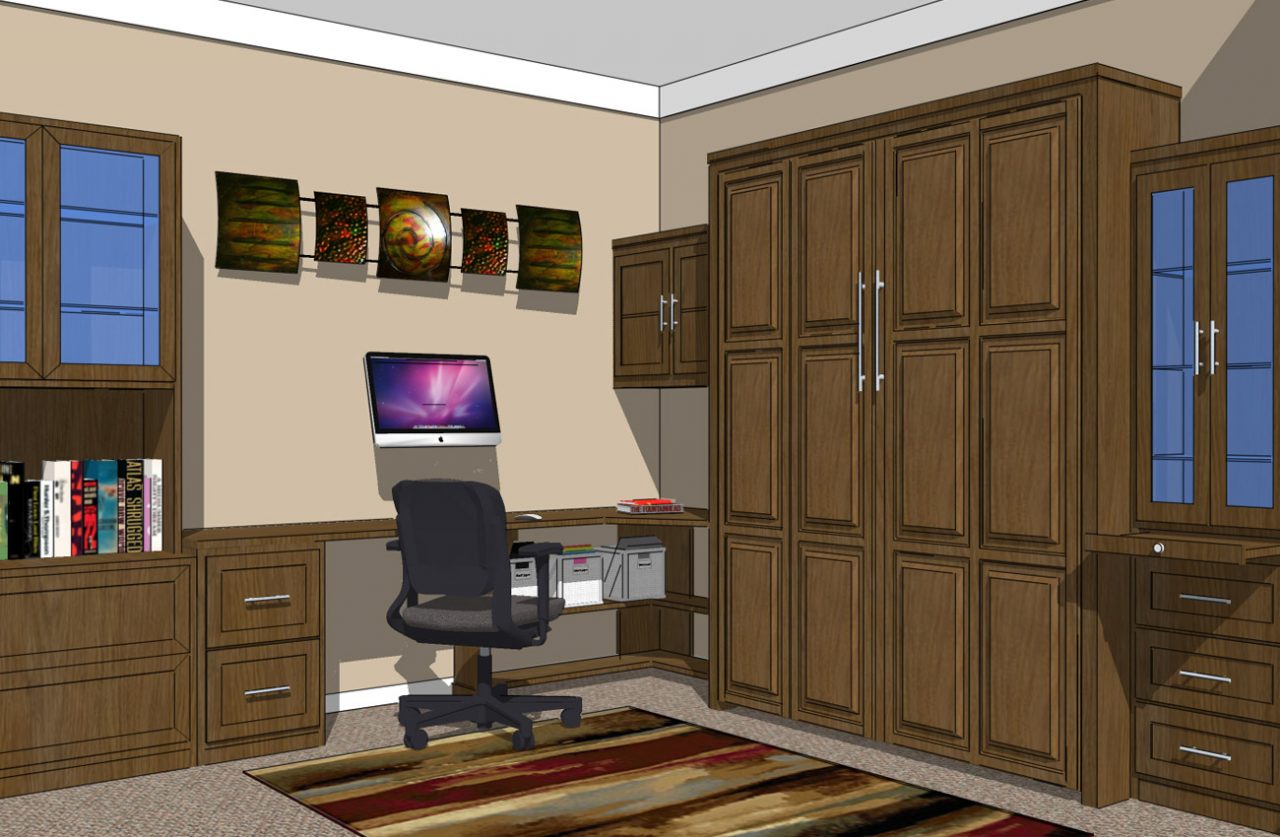 Who couldn't use more space in their home? One of the best features of a new Murphy bed is that it folds up against the wall when not in use. That means you could save quite a bit of square footage in any room when you replace a traditional bed with a Murphy wall bed. This is a particular advantage when you only have a single spare room and it must be multi-functional. So, by day it can be a home office, craft room, library or anything else you wish. By night, or when overnight guests come to stay, it instantly transforms into a comfortable guest bedroom.
3. Murphy Beds Fit Nearly Anywhere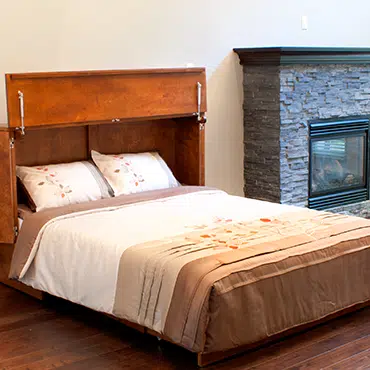 You do not have to have a large, empty room in order to enjoy the benefits of a new Murphy bed. Wall beds are available in sizes that accommodate a mattress of twin to king size, with corresponding cabinet sizes. Another option is a cabinet bed, which has only a nominal footprint of about 10 square feet. So even if you only have an area the size of a closet or perhaps a corner of a large, multi-functional space, you can still add an extra guest bed without having to sacrifice a large amount of square feet. Then again, a large Murphy wall bed system with side piers is a great way to fill a large room with highly efficient furnishings.
4. A New Murphy Bed is Comfortable Enough to Use Every Night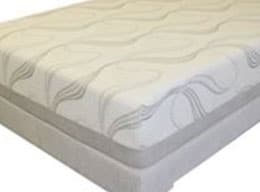 When you have very limited space, you might need to use a new Murphy bed as your regular, every night sleeping platform. This is not at all a bad thing. Today's Murphy wall beds come complete with premium, high quality mattresses – or, you can simply use your own. Either way, there is no need to include a box spring for a great night's sleep. A Murphy bed is just as comfortable and supportive as a traditional bed.
5. Murphy Beds are Safe and Easy to Use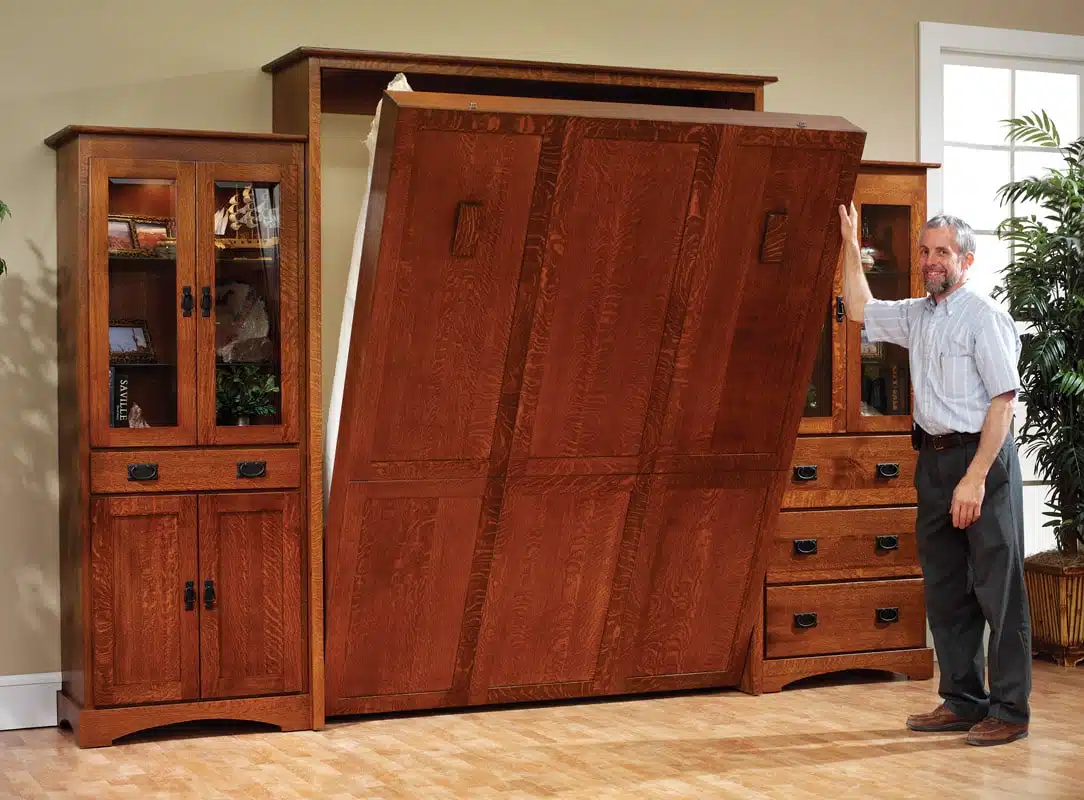 Unlike older models which were often used as comedy props in decades past, a new Murphy bed is made with plenty of safety features. It is securely attached to the wall and will not accidentally fold back up when in use as a bed. And turning the handsome cabinet into a bed takes less than a minute. It doesn't require a lot of muscles, either, just a simple tug will do to pull down the mattress or a light pull to bring the mattress back up into the cabinet.
Are you ready to love a new Murphy bed in your home? Start shopping here now.