What You Need to Know About Versatile Cabinet Beds
Cabinet beds, also known as beds in a cabinet, Murphy cabinet beds or console beds, are a nifty addition to any room in the home. While you may have heard of these ingenious furnishings that provide storage by day and an extra bed to sleep in at night, you might not be aware of some of these facts. Here is what you need to know about versatile cabinet beds.
They Fit Almost Anywhere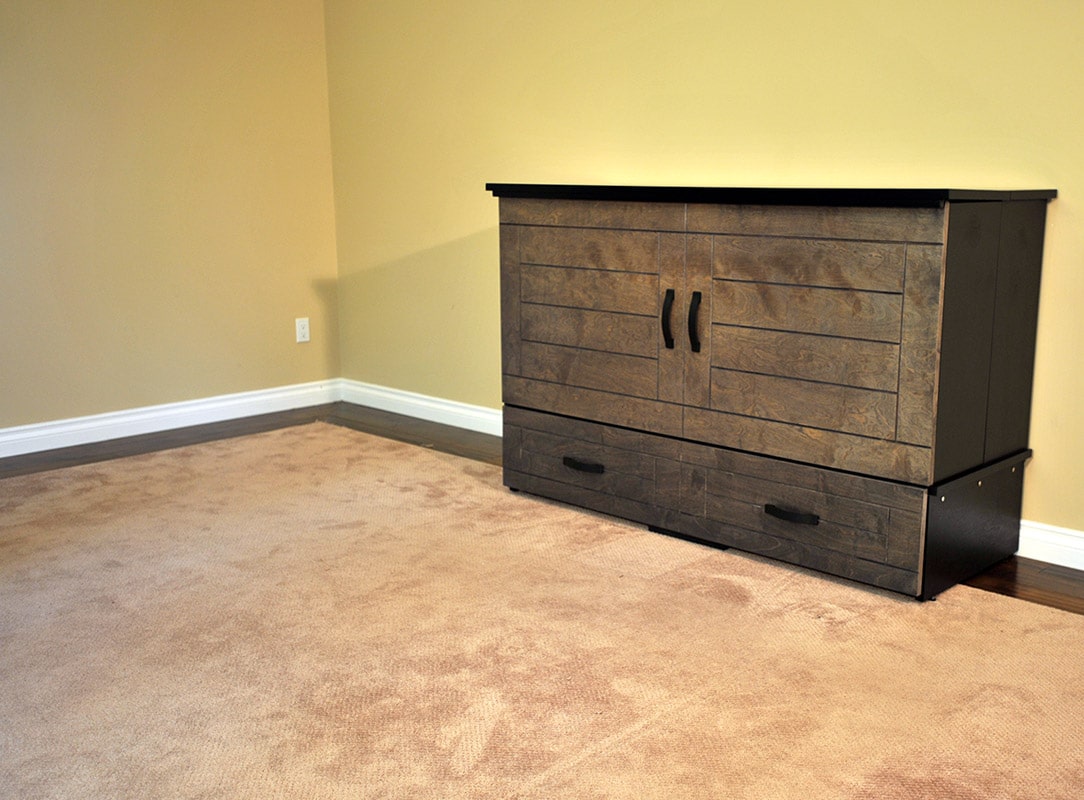 Because cabinet beds are compact, with a footprint of a mere 10 square feet or so, they have the ability to fit almost anywhere in your home. In addition to a bedroom, guest room, home office or rec room, you can also place space-saving cabinet beds at the end of a hallway, in a basement, in a large closet or even on an enclosed back porch. The possibilities are nearly endless.
Versatile Cabinet Beds Add Style to Any Room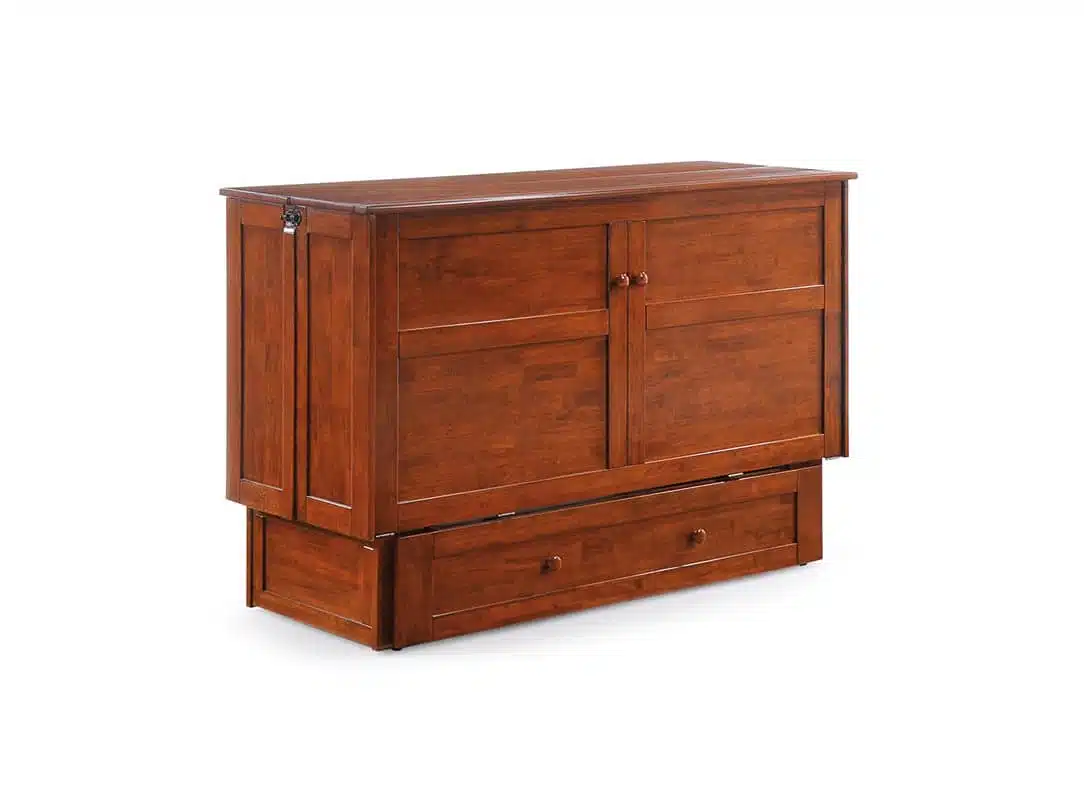 Because they are made from solid hardwood, versatile cabinet beds are a handsome addition to any room. They add style and fill blank spots with a very functional piece of furniture. If your living room, home office or rec room has a bare wall, a cabinet bed is the perfect addition since it serves double or triple duty – TV set on top, storage in the roomy drawer and a bed for overnight guests.
Cabinet Beds Move with You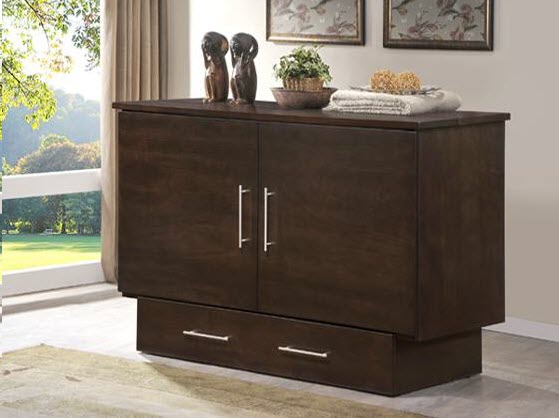 With a traditional Murphy bed, you have to secure it to a wall and it actually becomes part of the home. While this does increase the value of your home, there are times when you may want to take your extra bed with you when you move. A cabinet bed allows you to do just that, since it is not permanently attached to a wall.
They are Ready to Install and Use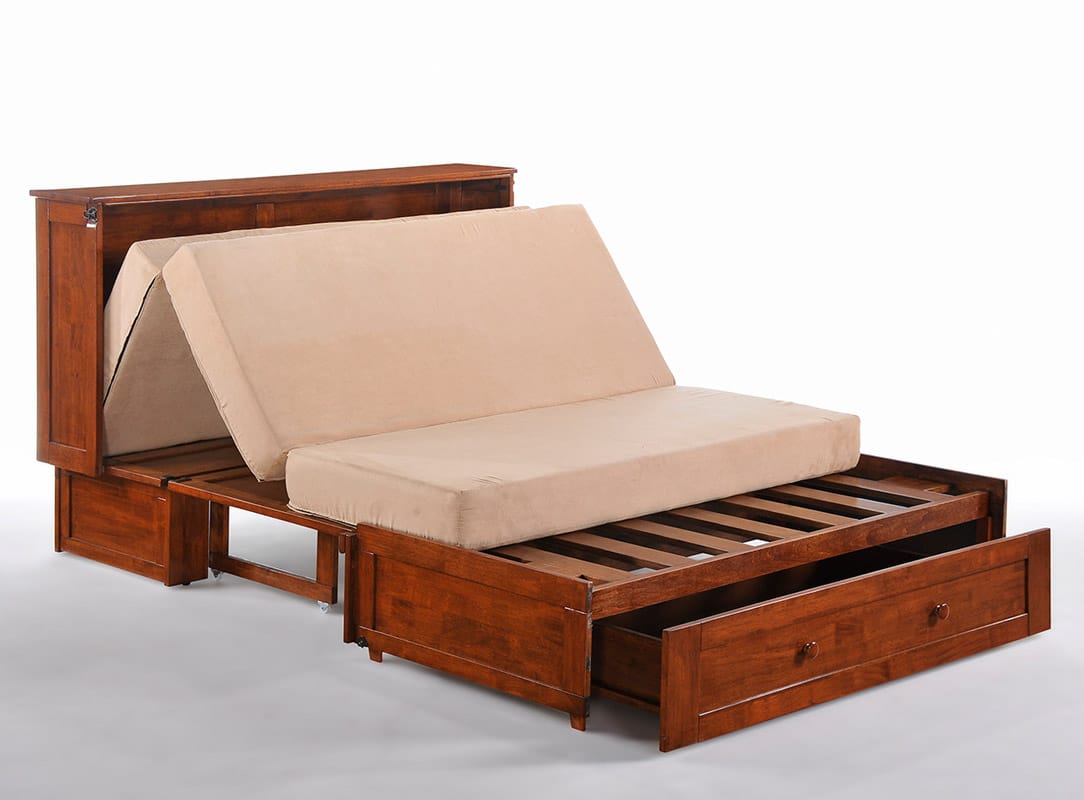 Here is another advantage of a cabinet bed – you order it, the furnishing arrives and you put it in place – as easy as that. The hardest part may be unpacking the mattress and installing it in the cabinet enclosure. When you are ready to use it as a bed, simply pull the front panel of the cabinet down and then out to form the base for the mattress, then unfold the mattress on top. It takes just a matter of seconds to get it ready for sleeping.
Is a Cabinet Bed Comparable to a Regular Bed?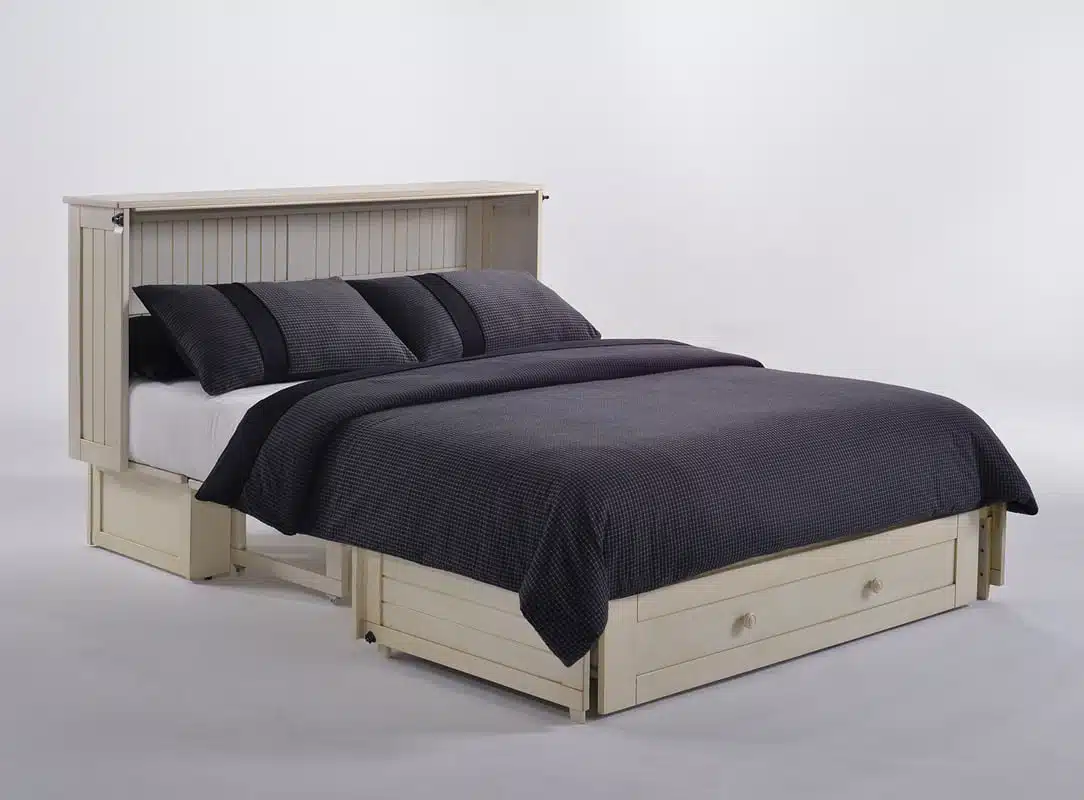 One feature of our versatile cabinet beds is a higher-than-average sleeping platform, which makes it look like a traditional bed when folded out for sleep. Another feature of note is that our cabinet beds come complete with a premium, tri-fold gel and memory foam queen mattress that is super supportive and comfortable.
Little Details Finish It Off
There are a couple of options you can choose for your cabinet bed. The cabinet finish is available in a several different colors, from light to dark. Most of our cabinet beds also come with two sets of knobs (wood and pewter finish), which you can add and change out as desired for a subtle difference in looks.
If you have a spare wall in just about any room of your home, consider adding versatile cabinet beds to fill the space and function as a handsome storage piece as well as extra or guest bed.