5 Reasons Why Every Home Could Use a Cabinet Bed
Unlike their better-known cousins Murphy wall beds, cabinet beds are an affordable way to get some of the same benefits in a smaller package. If you are looking for a way to save space and still provide a comfortable night's sleep for guests, then you need to read more about why every home could use a cabinet bed.
1. Space Saving Design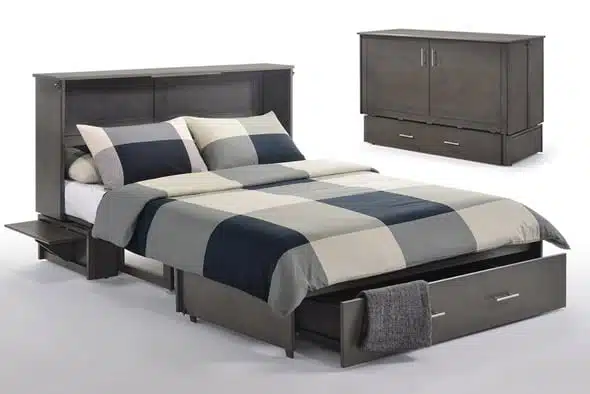 Perhaps the number one most popular reason homeowners choose to purchase a cabinet bed is their ability to keep the middle of a room free for other purposes. A cabinet bed sits against a wall (although it can also be freestanding and function as a room divider) and takes up only 10 – 12 square feet of floor space. In addition, most of our cabinet beds feature a roomy storage drawer on rollers along the bottom of the cabinet – a great place to store bed linens. The top of the cabinet can easily accommodate a good-sized television set, providing even more space in the room.
2. Comfy and Convenient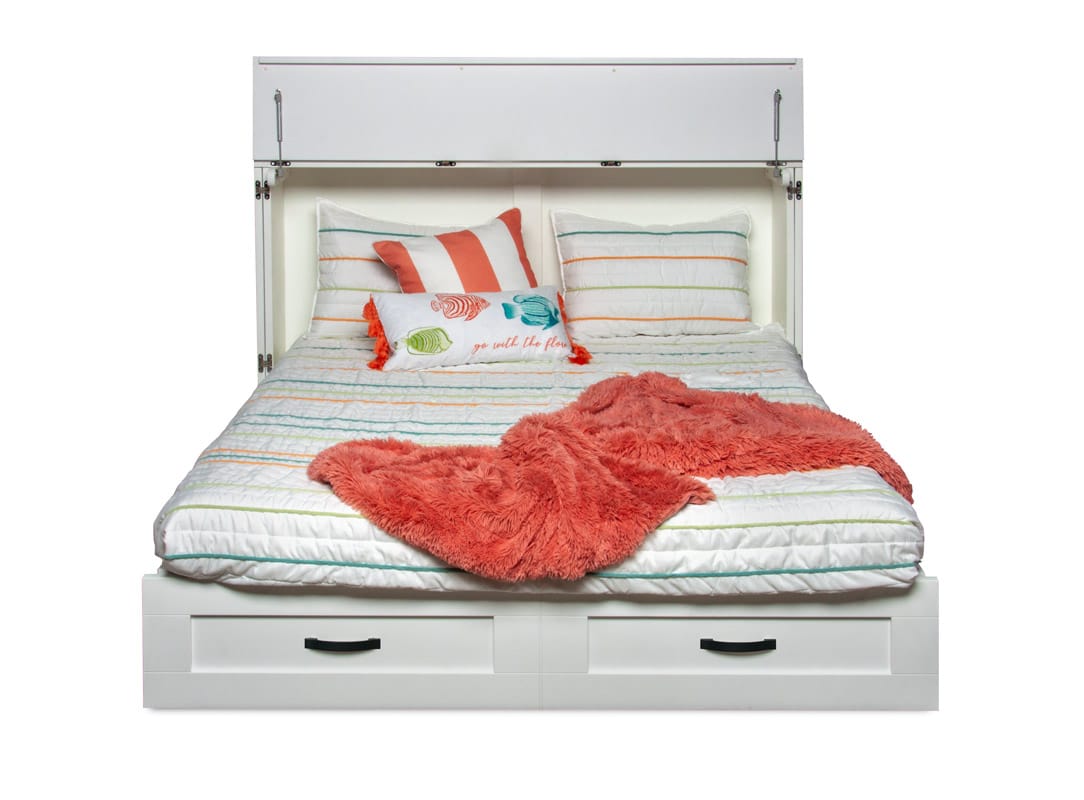 Every home could use a cabinet bed because not only is this a stylish piece of furniture, but it is also very convenient to offer overnight guests a restful place to sleep. The premium trifold mattress included with your purchase is supportive and comfortable enough to sleep on every night. The sleep platform is close to the same height as a traditional bed, with a shallow sleep enclosure. Cabinet beds are a great option for a child's room to provide a bed for sleepover parties. They can also be used in a home office to save space for other furniture and accessories.
3. Well Built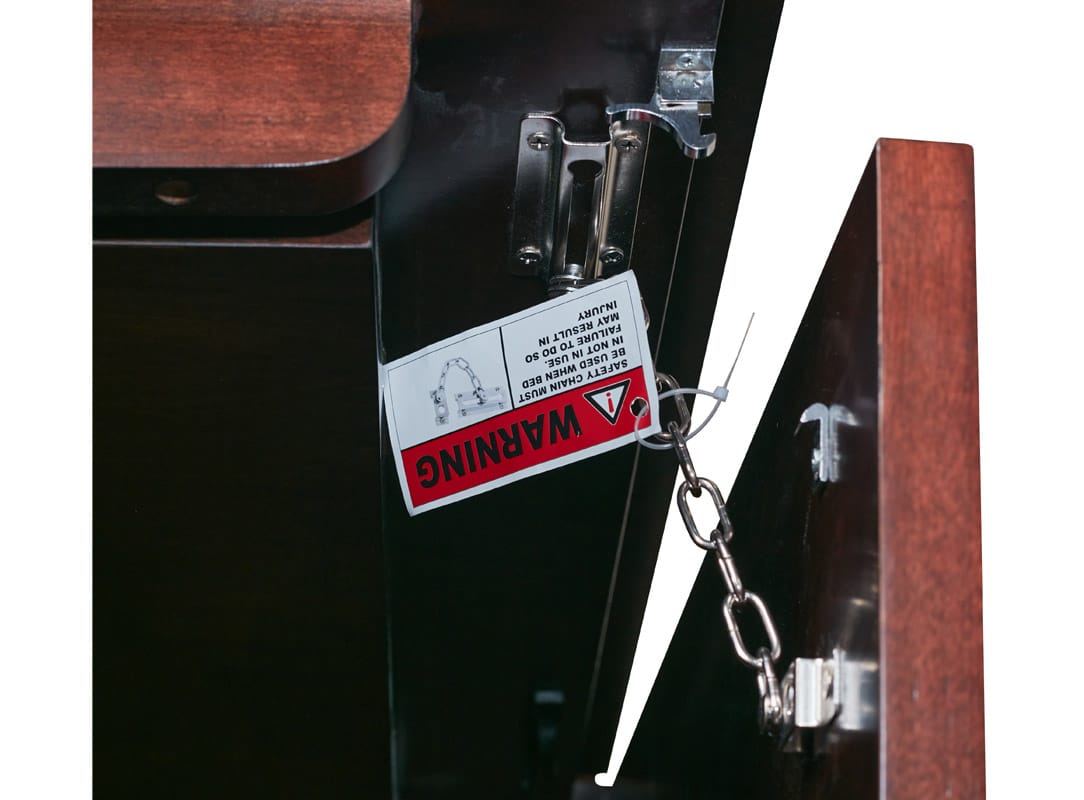 At Murphy Beds of San Diego, all our cabinet beds are made from solid hardwood and built to last with durable and safe hardware. They are made in North America from sustainably farmed wood. Most of our models include a 10-year warranty on the cabinet and a three-year warranty on the mattress.
4. Made to Move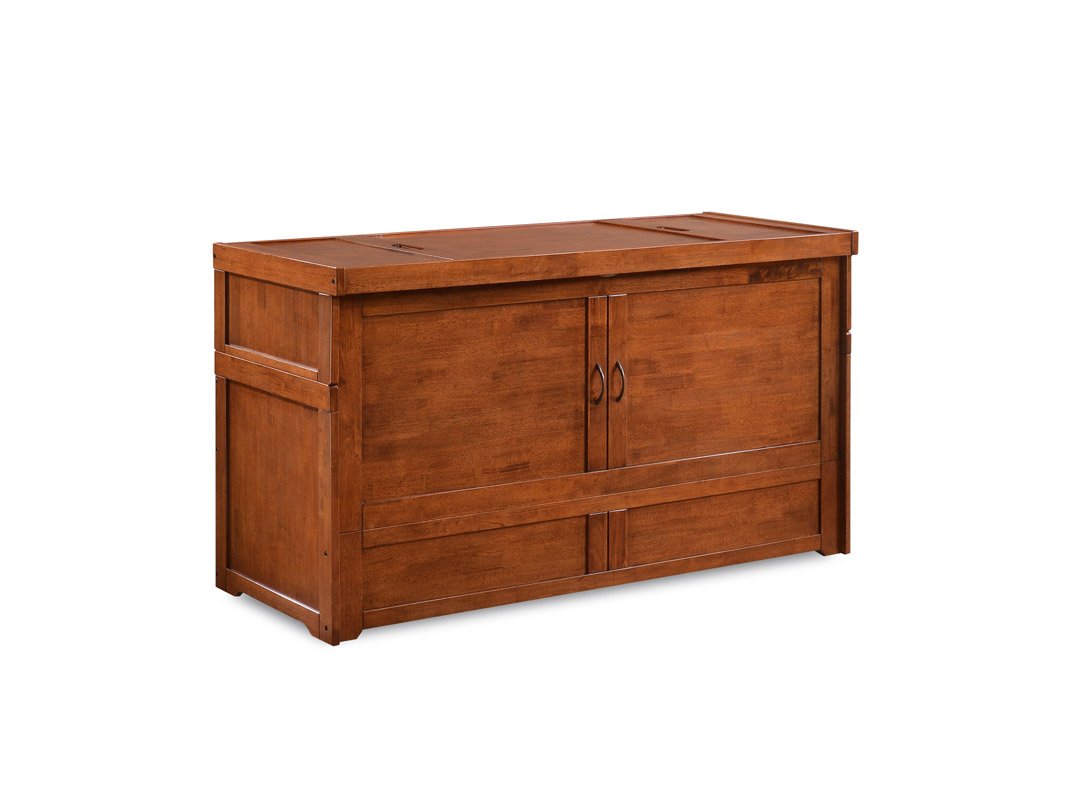 Unlike Murphy wall beds which need to be permanently affixed to a wall, cabinet beds are freestanding and can be easily moved, as needed. Every home could use a cabinet bed that can be packed up and moved if you must relocate. Because of their small size, cabinet beds can be placed nearly anywhere in the home, from the end of a hallway to the area underneath a staircase, and more.
5. Extra Features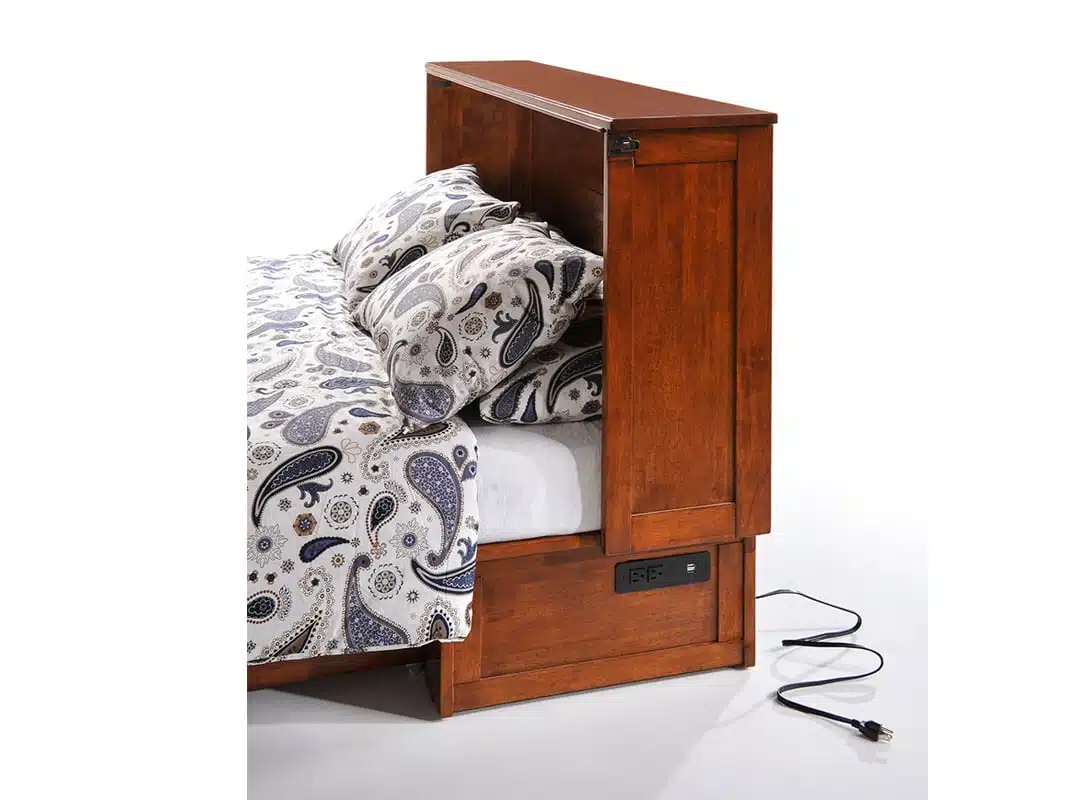 Not only are cabinet beds space saving, comfortable, and solidly built yet easy to move, they offer a lot of features. One of the most popular is a flip-up tray table located at the head of the cabinet, perfect for a glass of water or a book. Underneath is a handy set of USB and power outlets.
Some cabinet beds also come with an extra set of knobs so you can change out the hardware to give them a fresh look. There are various finish options, as well, so you can order a cabinet bed that appears right at home in any room.
Are you convinced that every home could use a cabinet bed? If so, we invite you to start browsing through our selection of cabinet beds to find the perfect model for your home.