6 Things You Do Not Know About Cabinet Beds
Did you know? Cabinet or chest beds are a great way to add a comfy bed to nearly any room in your home and save tons of space. But beyond that, you may not be aware of several details and features that most, if not all, solid hardwood, quality cabinet beds have in common. Here are a few facts you probably do not know about cabinet beds.
1. Cabinet Beds Were Invented by Sarah E. Goode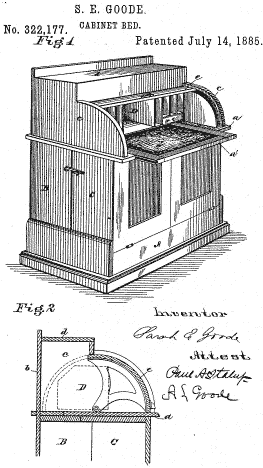 It was in 1885 and nearly unheard of for a woman, let alone a Black woman, to obtain a patent for a unique and useful device. But such was the case with Sarah E. Goode of Chicago, who came up with the design for a folding cabinet bed which also served as a writing desk. It is said that her father, and later her husband, had a background in carpentry, which is probably how she became interested in manufacturing pieces of furniture. So, the cabinet bed has been around for over 135 years, even longer than the Murphy bed, although Murphy wall beds are much more widely known.
2. USB Ports and Power Outlets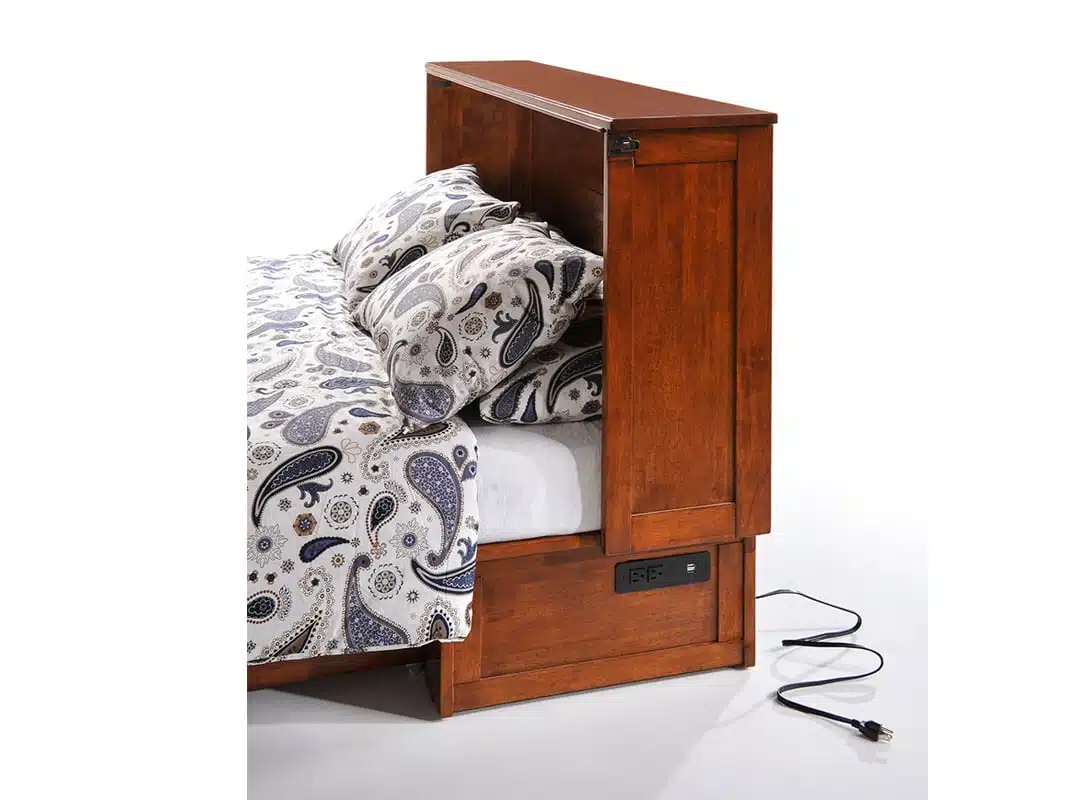 Here is something you probably did not know about cabinet beds: many of our solid hardwood models have a handy USB port and power outlet located along the bottom of the cabinet that encases the mattress. This means that when the mattress is pulled out for sleeping that the person using the bed has easy access for charging and powering electronic devices. These days, so many of us are tethered to our smartphones and tablets that having another USB port handy is always a good idea.
3. Roomy Storage Drawer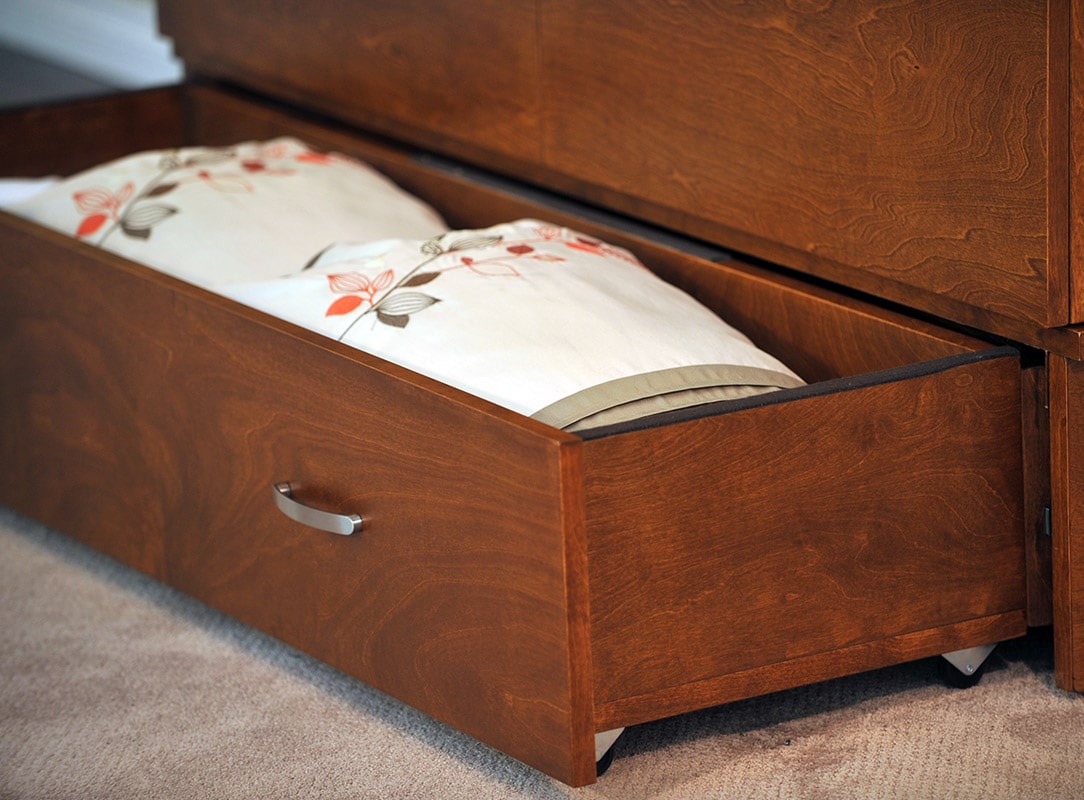 Not enough storage space in your home? The versatile cabinet bed comes to the rescue! Not only is the top of the cabinet rated to hold a television set or monitor of up to 60", but it also comes equipped with a large storage drawer along the bottom of the cabinet. A 14" high sleep platform allows plenty of room to contain the drawer on wheels, which pulls out easily. The drawer is a great place to store items such as extra linens, pillows, toys, magazines and more.
4. Some Features Can Be Customized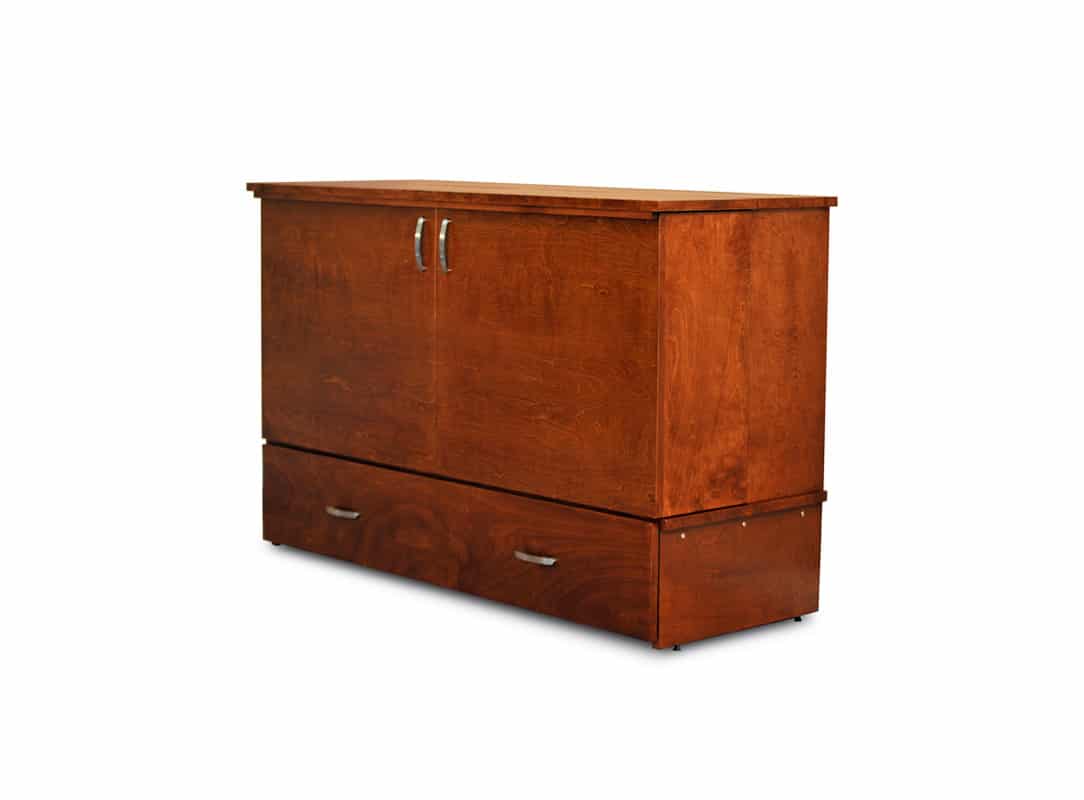 Did you realize that you can customize some of the features of our solid hardwood cabinet beds? For instance, nearly all of them are available in your choice of wood finish color. Many of them also come with two sets of knobs (wood and pewter) or drawer pulls so you can choose which style looks best in your room. One model, the Metro cabinet bed, also has an option to add a set of matching side piers with a bridge across the top that contains puck lights.
5. The Super Comfy Mattress is Included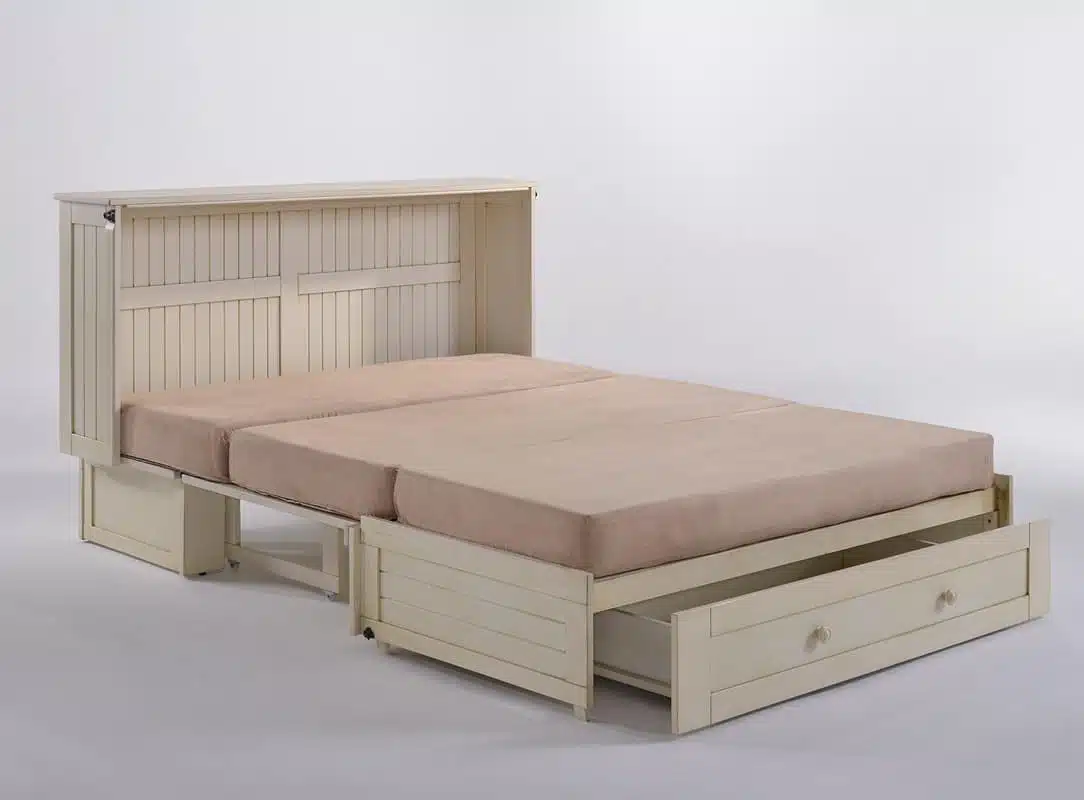 Our cabinet beds all include a queen size Tri-Fold CertiPUR-US® Premium Memory Foam Mattress at no additional charge. This mattress is so comfortable and plush that you could easily sleep on it every night and wake up feeling refreshed after a great night's sleep.
6. Cabinet Beds Can Fit Nearly Anywhere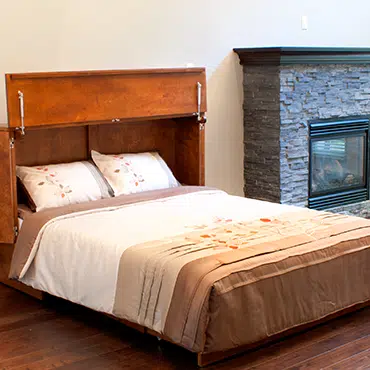 Did you know about cabinet beds that due to their compact size and small footprint of about 10 square feet, they can be placed in numerous convenient locations, even closets, at the end of hallways, under a staircase and more. Read our article on ingenious spaces for cabinet beds here for further ideas.
We hope you have learned something new by reading this article on 6 things you did not know about cabinet beds.