A Handsome Metro Cabinet Bed Is Your Home's Handy Helper
Our modern homes are the place where we do just about everything – especially since there are more of us who telecommute, socialize online and order necessities over the internet. And because we use our homes more often and in a variety of different ways, we need the means to make the rooms work efficiently. One way we can accomplish this is by saving space and allowing rooms to serve double or triple duty. Enter the handsome Metro cabinet bed – your home's handy helper.
Why Choose the Metro Cabinet Bed?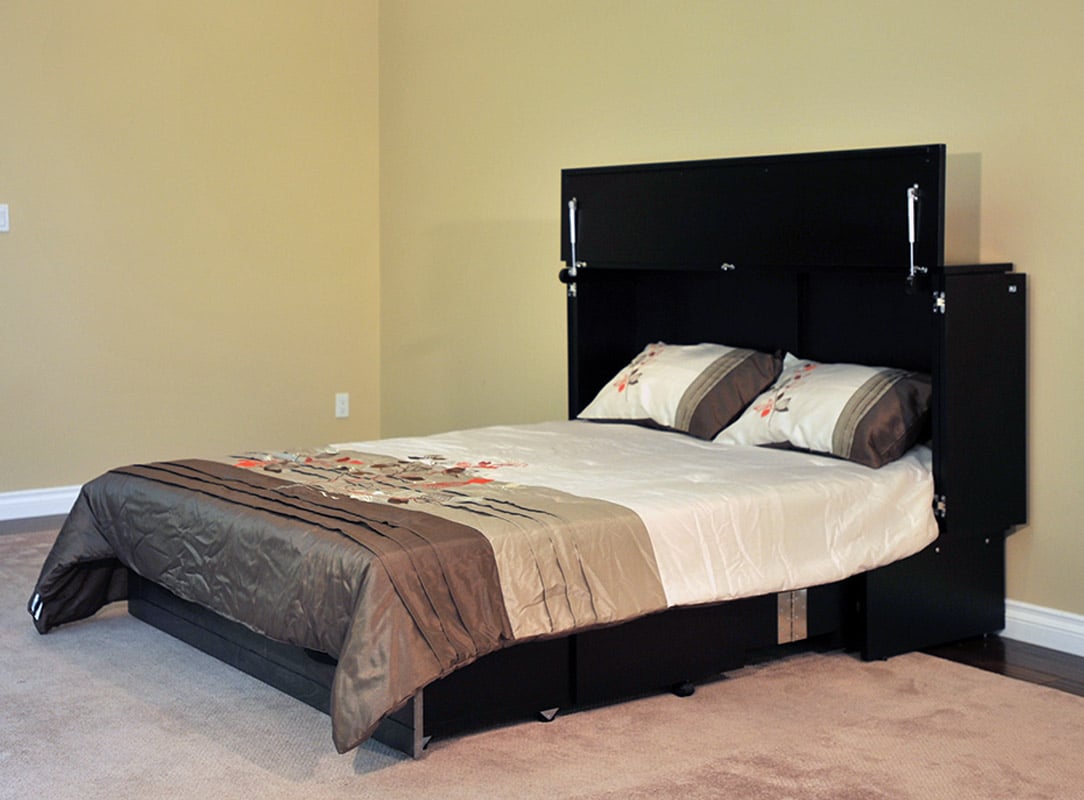 We've got a suggestion for adding functionality to a room in your home – opt for a Metro Cabinet Bed, with or without a matching wall unit. The handsome Metro cabinet bed is constructed from sustainable American birch wood, without any cheap particle board or MDF. You can choose from a variety of gorgeous finishes, from light to dark to traditional wood colors. Each one comes complete with a full- or queen-sized mattress, trifold and made of premium memory foam that can handle a sleeper of up to 500 pounds. It is backed by a generous warranty. You can expect your Metro cabinet bed to be safe, durable and last for years to come.
Features of the Metro Cabinet Bed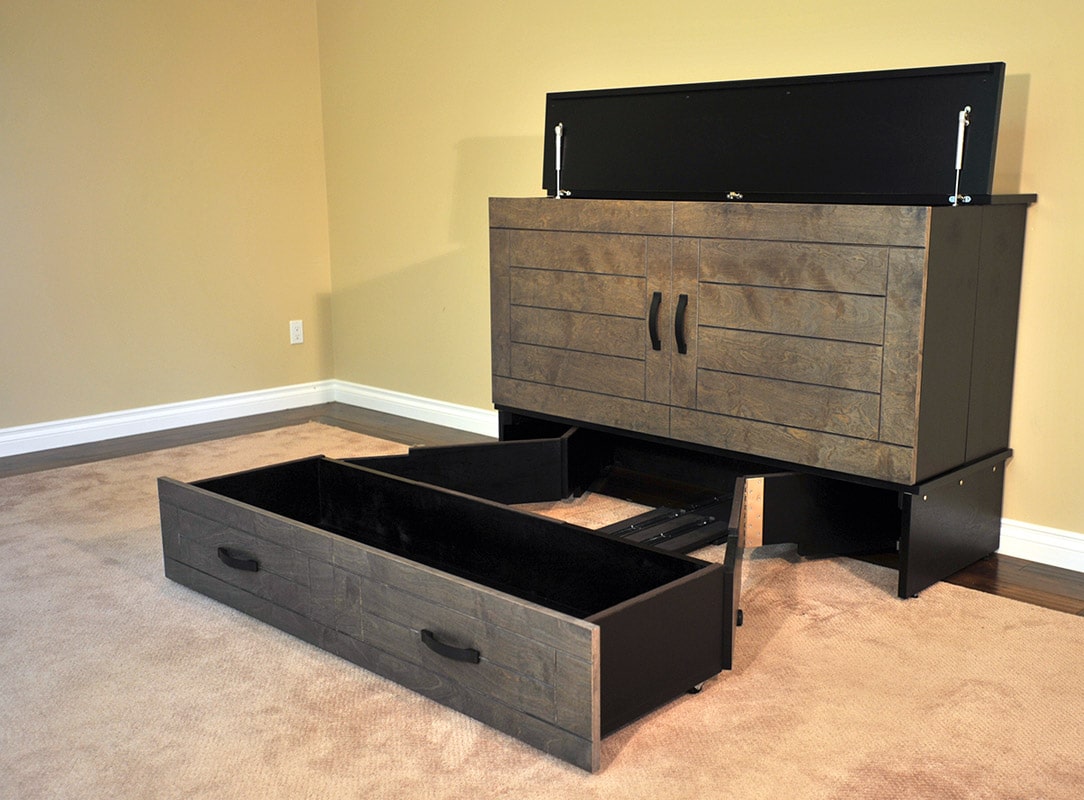 The handsome Metro cabinet bed's best feature is, perhaps, its ability to tuck into a corner or against a wall in any room and take up less than 10 square feet of space. Can you imagine how much space you can save by getting rid of the extra bed you keep around for the occasional overnight guest and replace it with a cabinet bed that only gets pulled out when needed? The cabinet transforms into a comfortable bed in about 30 seconds, making it both easy and convenient for friends or family members to stay the night.
But even more than its space-saving design, you are sure to enjoy the extra room for storage. The top of the cabinet can easily handle a television with screen of up to 60 inches. The Metro cabinet bed also comes with a very roomy storage drawer compartment located along the bottom of the cabinet. This is an ideal place to stow extra linens, out-of-season clothing, magazines, crafting supplies and much more.
Add the Metro Wall Unit to Your Cabinet Bed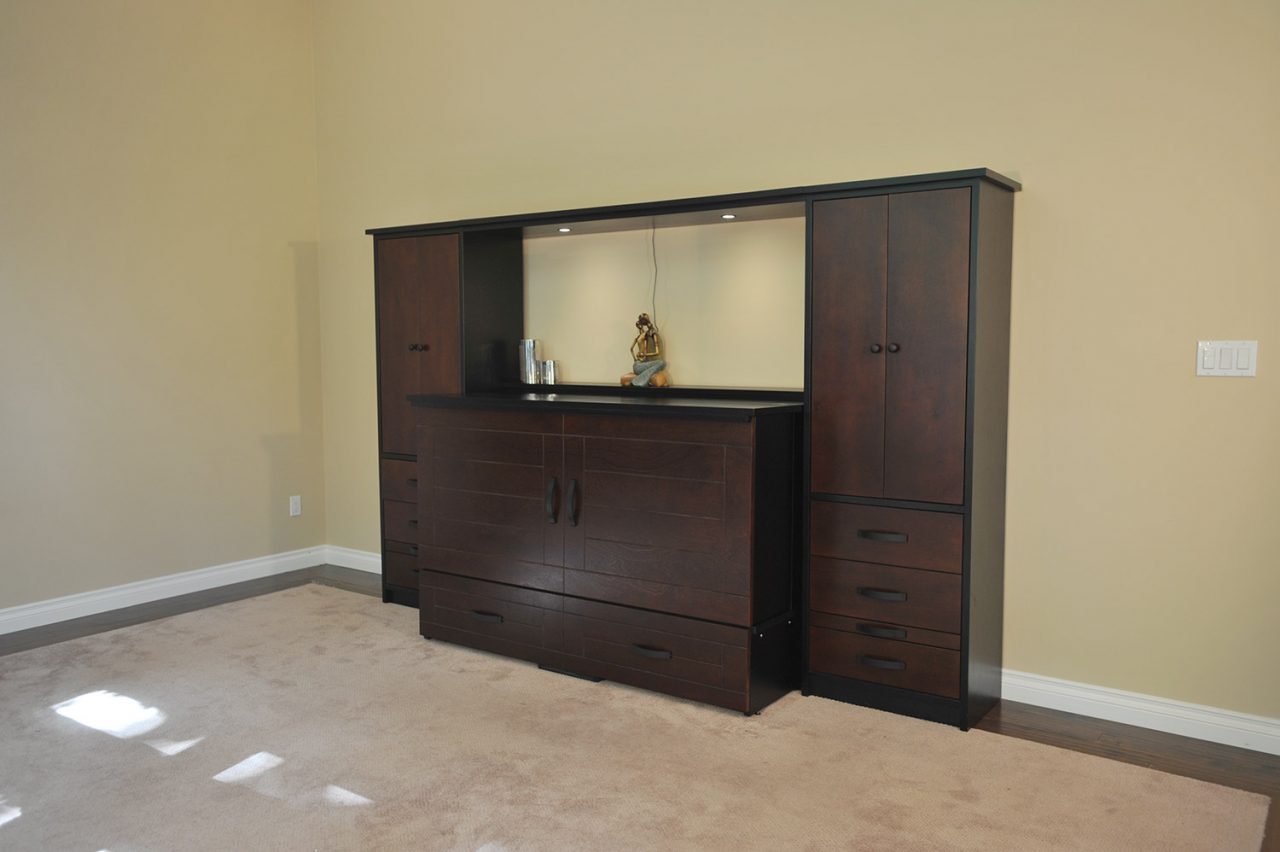 If you need even more storage space, consider adding the matching wall unit to your purchase. The wall unit is a set of side piers attached by an overhead bridge that contains LED puck lights. You have a choice of configuration for each pier: an open unit with two bookshelves, a unit with two shelves and cabinet doors or a wardrobe unit with doors and a hanging rod. Just think of all the ways you could use this extra storage in your home.
When it comes to ways to make your home function more efficiently and in additional ways, a handsome Metro cabinet bed, with or without its matching Metro wall unit, is an ideal solution perfect for today's modern home.