Best Wall Bed and Cabinet Bed Picks for Rustic Décor
Unless you've turned off your television set and tuned out social media in the past couple years or so, no doubt you have seen the emergence of rustic décor in homes across the US. Even here in Southern California, farmhouse and industrial elements have exploded in popularity. If you are thinking about redecorating your home with rustic décor or perhaps just adding a few industrial elements here and there, check out our suggestions for versatile, multi-functional wall beds that fit the scheme.
Plaza Grey Wall Bed
This one is a natural to meld with rustic décor simply due to its contemporary, greige finish color. It's the perfect pairing for wood plank floors, beadboard walls or iron light fixtures. And its simple style with clean lines and limited adornment allows it to work in nearly any room. Change out the drawer pull to one made of twisted metal to make it look even more rustic. Add a sofa to the front of the cabinet and place it in a family room or basement. With side piers and a desk, the Plaza Grey Wall Bed becomes an instant work center for your home office or study.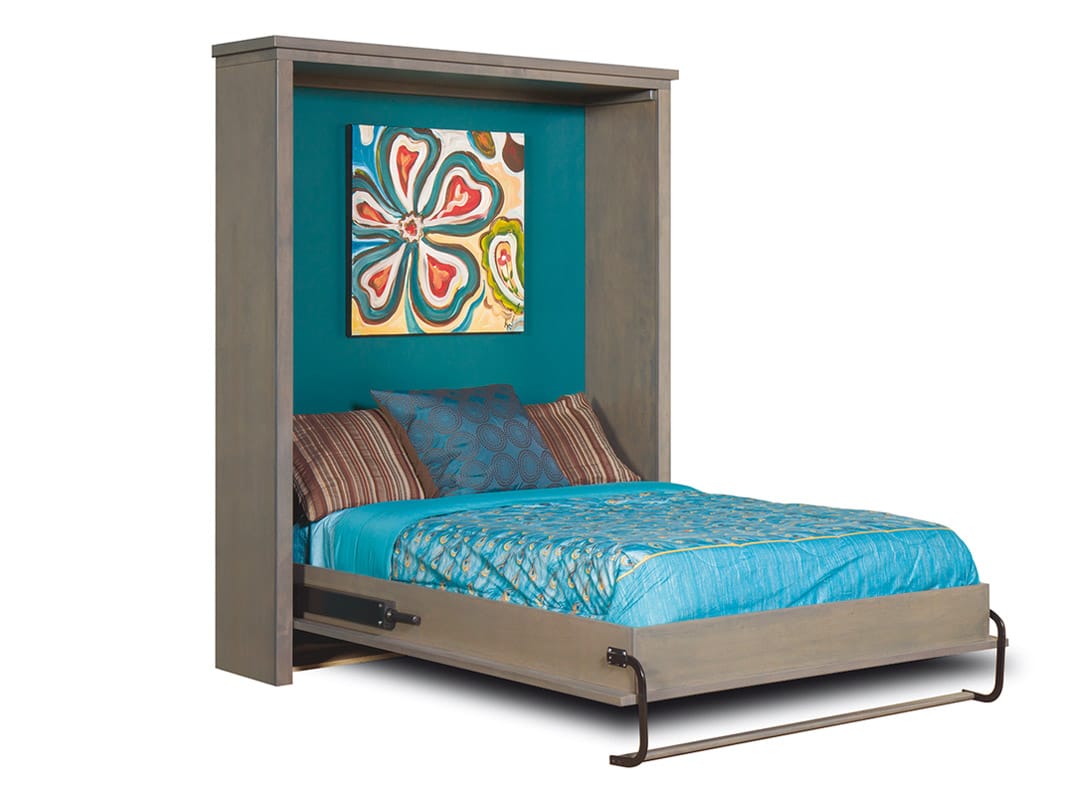 Metro Cabinet Bed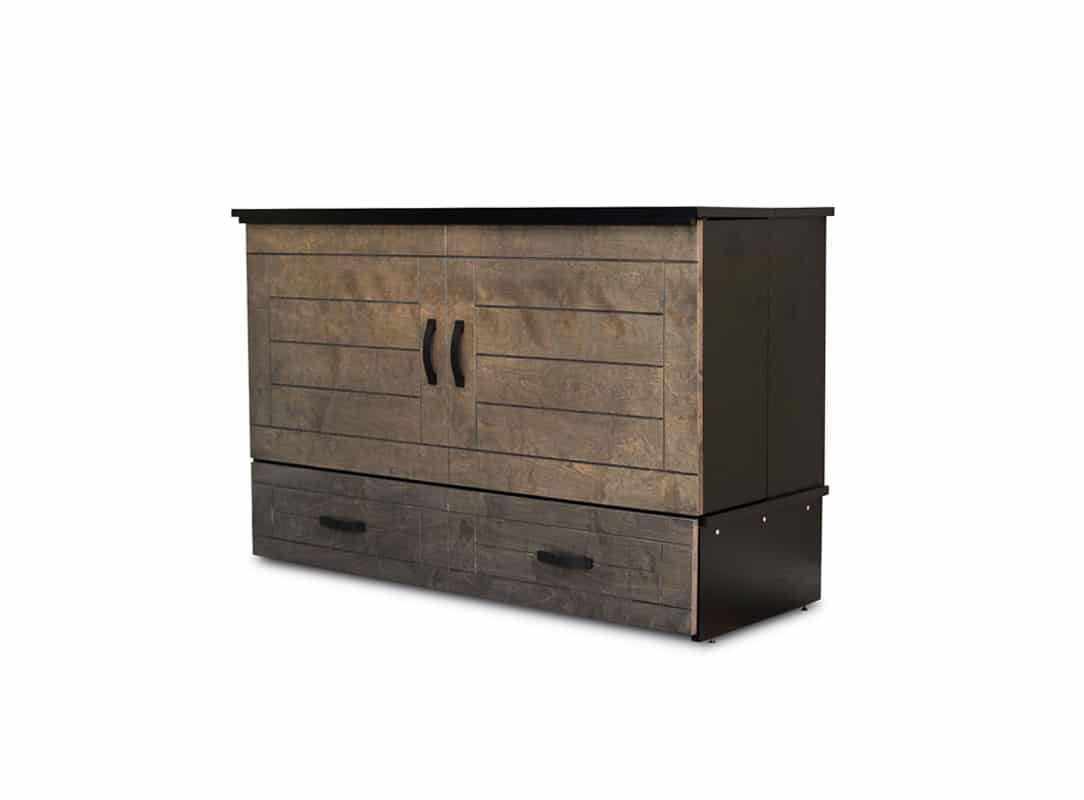 Here is another option with just the right color finish for a rustic décor scheme. The black hardware and exposed brads along the bottom sides of the cabinet give it a slightly industrial look. This one is a smaller, foldup bed in a cabinet that hides a queen sized mattress. The small footprint of just over 10 square feet makes the Metro Cabinet Bed an ideal way to add another bed even in a limited amount of space. We're talking a nursery, an under-staircase closet or a mother-in-law suite, to name just a few rooms.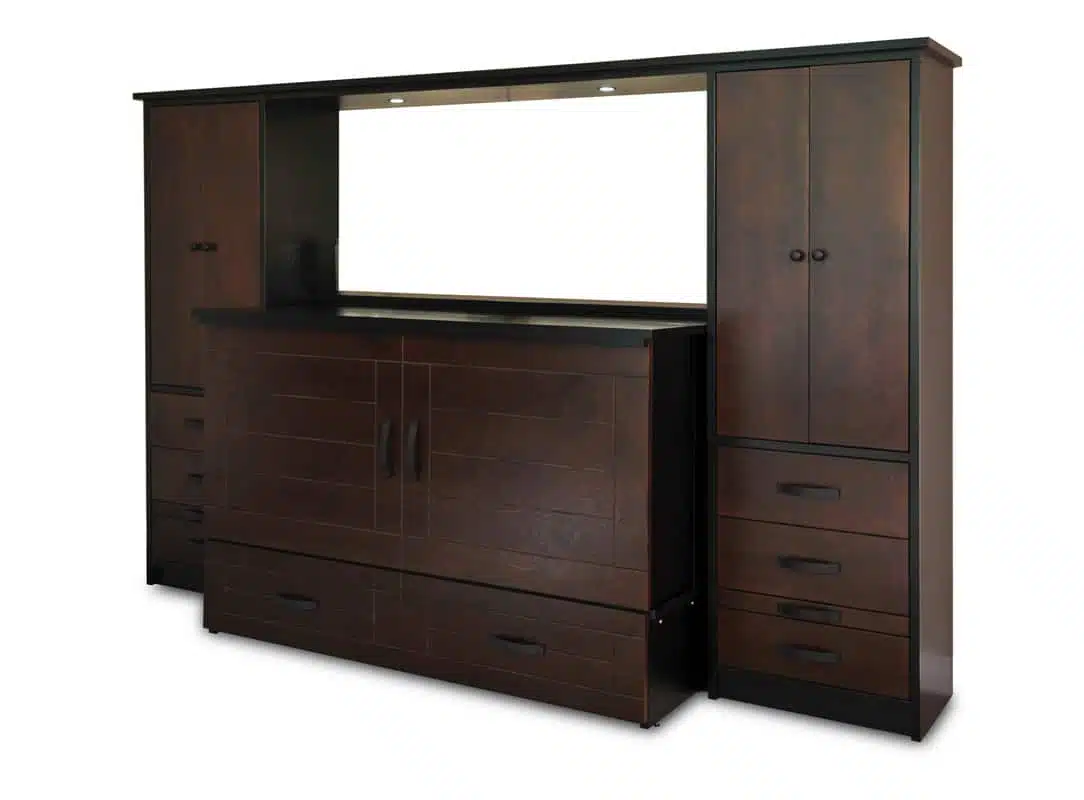 What is particularly nice about the Metro Cabinet Bed is that it is also available with a side piers and light bridge to expand its functionality. The wall unit adds lots of storage space, in addition to the roomy under-cabinet drawer, for things such as linens, files, clothing, toys, hobby supplies and more.
Rustic Custom Murphy Bed
Not seeing anything so far that matches your idea of the perfect wall bed for a home with rustic décor? How about designing one specifically to meet your needs?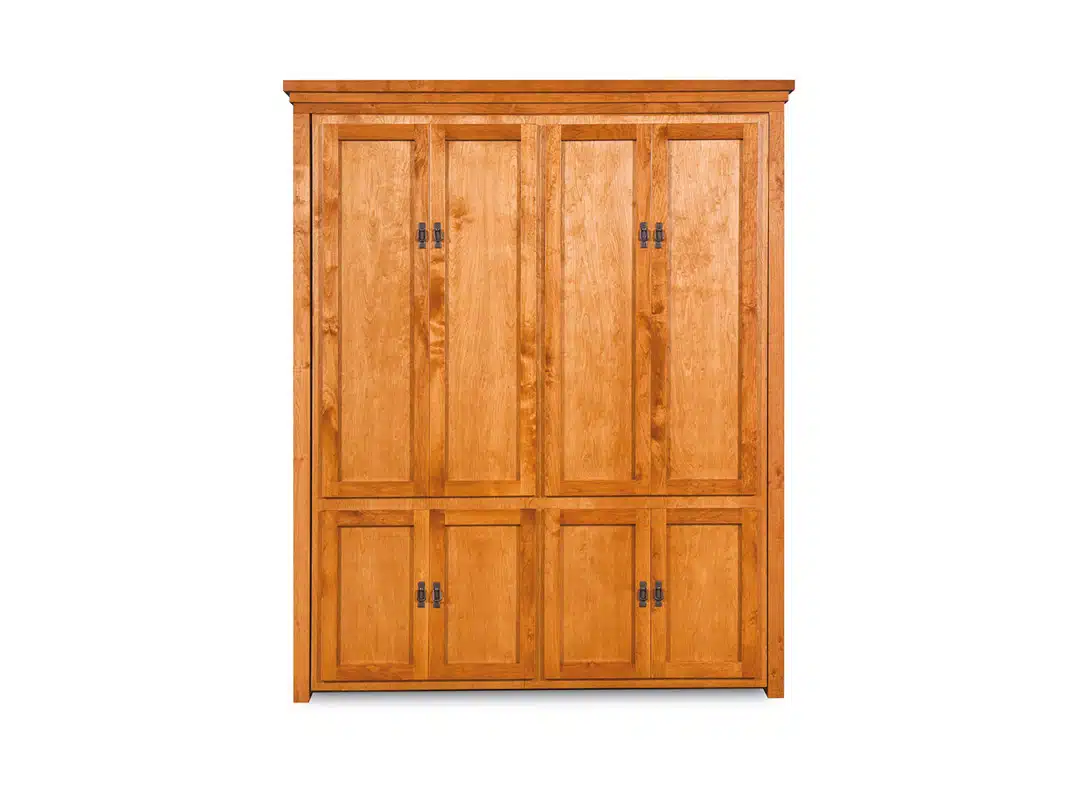 Because we have lots of finish options, you can start designing a custom Murphy bed that showcases the beauty of solid hardwood and allows its natural color gradations to shine through. You may want to choose oil-rubbed bronze drawer pulls and hinges. Make your custom Murphy bed large scale, with a cabinet and expansive side piers that dominate an entire wall or two. You can even request barn doors to front the side pier cabinets. Add light fixtures with punched tin shades and decorate open shelves with bowls filled with pinecones or seashells.
Turn your home into a masterpiece of rustic décor and industrial touches while adding tons of functionality plus an extra bed for guests with these wall bed and cabinet bed options.