Better with Built In Beds
Traditional beds are perfectly fine. However, if you want extra functionality, more space and additional ways to use an extra room, then everything is better with built in beds. Here are a few of our favorite reasons to add a Murphy wall bed to your home today.
Why a Built In Bed?
A traditional bed is simply a piece of furniture like any other. It can be moved around the house, replaced, or even taken out completely. For most homeowners, an extra bed in a guest room is necessary to accommodate overnight guests. But the location of that bed is dependent on a number of factors, such as the placement of windows and doors and the amount of wall space available.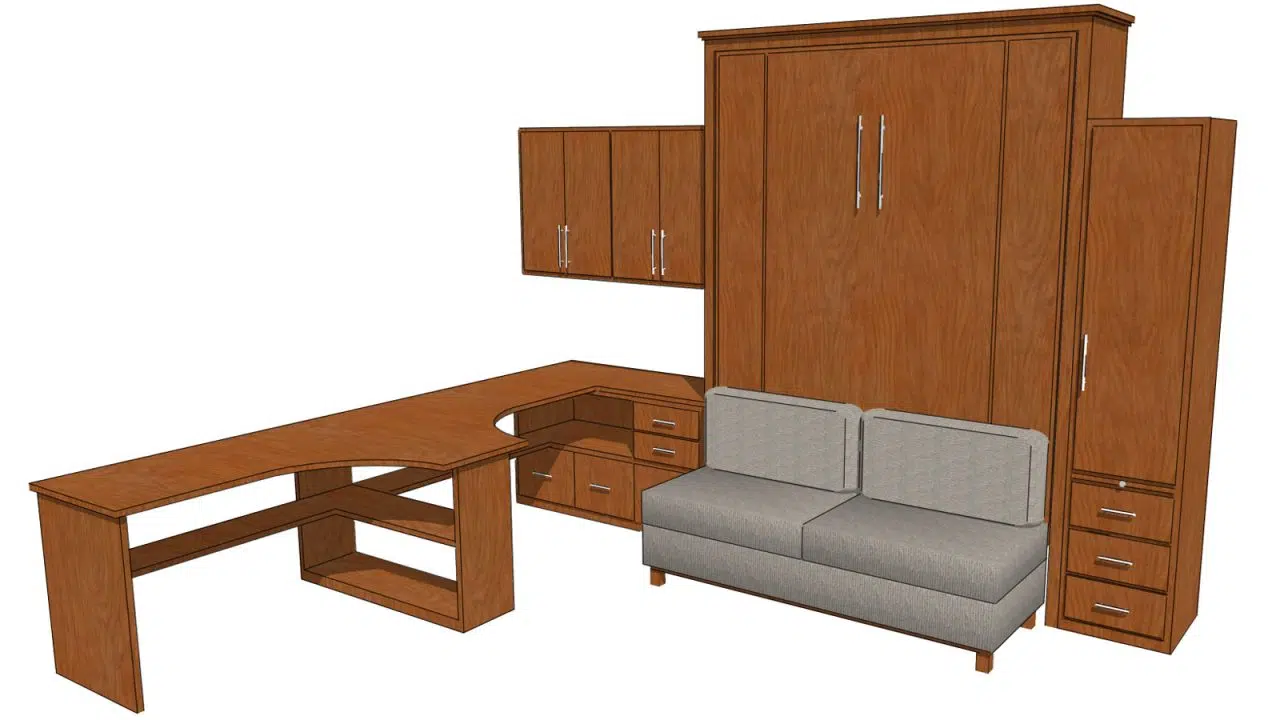 Built in beds actually become part of the home since they must be securely attached to the wall. They can be crafted for a specific application and can even include side piers and other matching millwork to give the entire room a cohesive look. This not only increases the value of your home, but it also frees up plenty of options for using that newly discovered space.
Custom Fit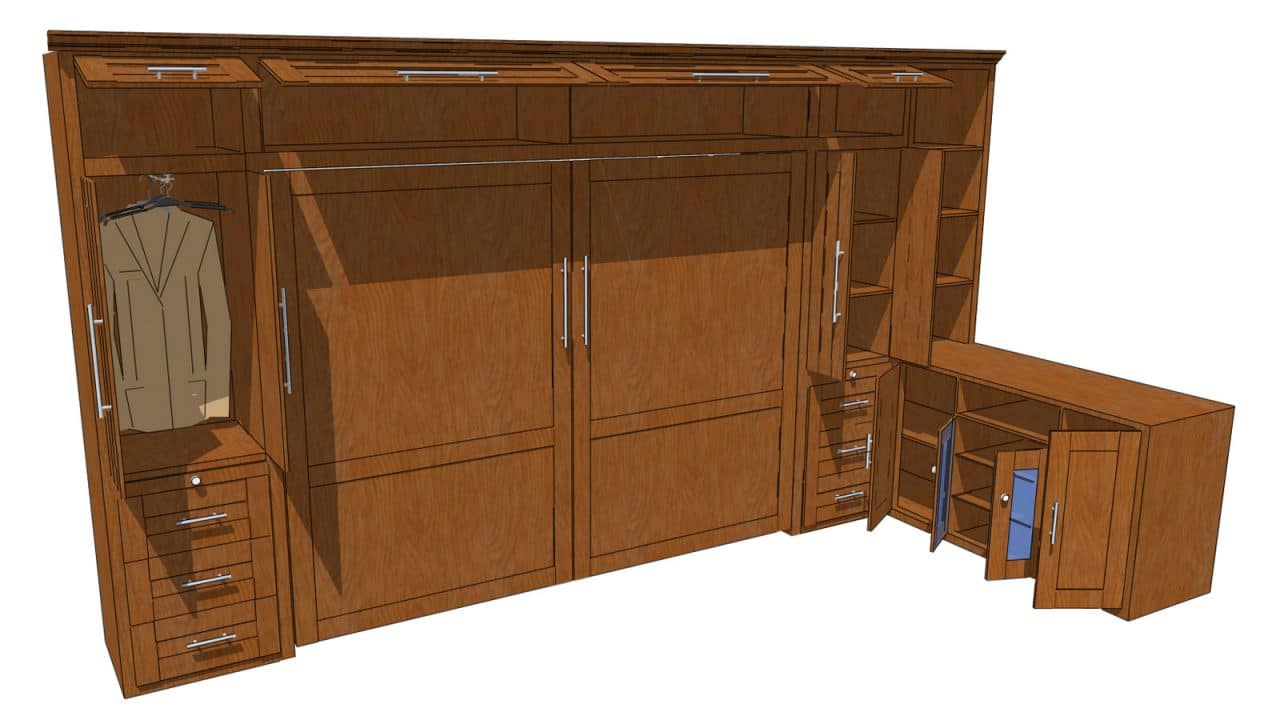 With a custom Murphy bed, you can design an entire room around it – or you can order a wall bed that is built to fit into a specific area. This is particularly useful if you have an extra room for guests that is oddly shaped. Sometimes the area reserved for overnight guests isn't even a real "room" but space designated for that purpose, such as under a staircase or in a corner of the living area. With custom fit built in beds, you can work with what you have while still providing a comfortable night's sleep.
Integrated Lighting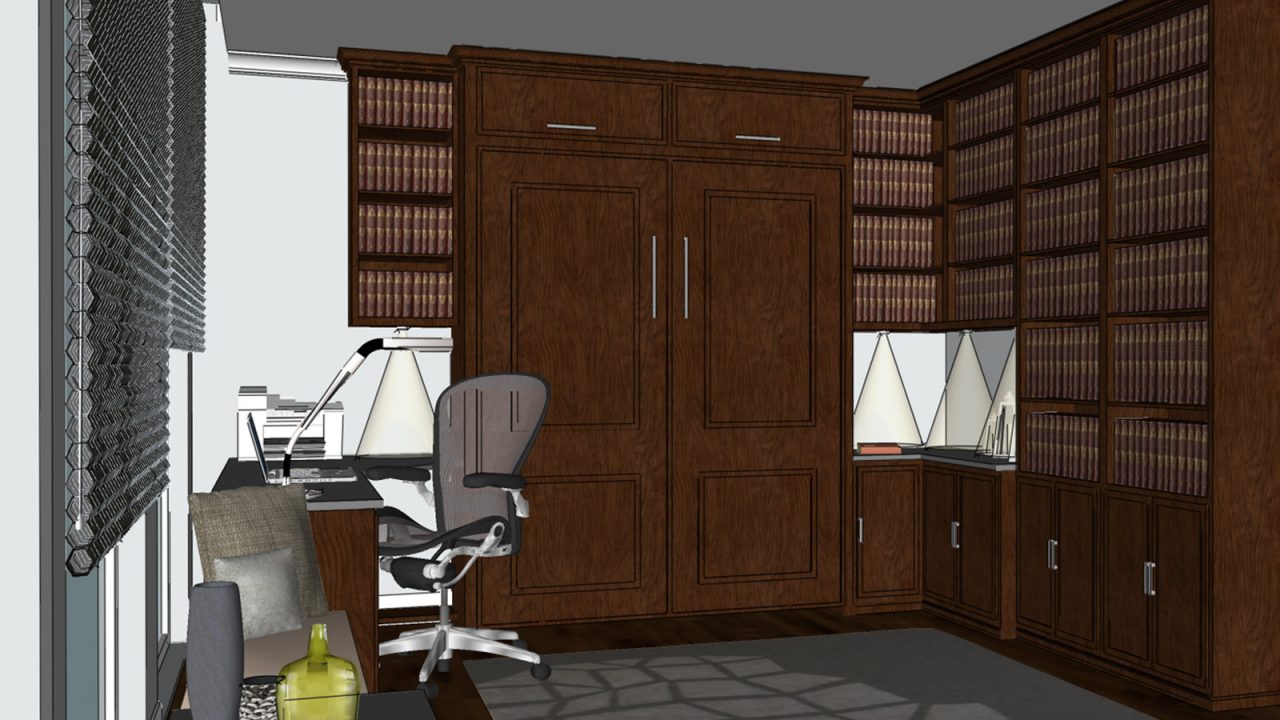 There are several available Murphy beds with integrated lighting, or you can add this feature to a custom order. Having a light handy in the cabinet of the bed itself – or located in matching side piers – frees up even more space since a lamp is not needed. Even better is if your Murphy wall bed includes a built in desk and the guestroom does double duty as your home office space. You can choose from task lighting, puck lighting or cabinet light fixtures that shine on prized pieces of artwork.
Additional Storage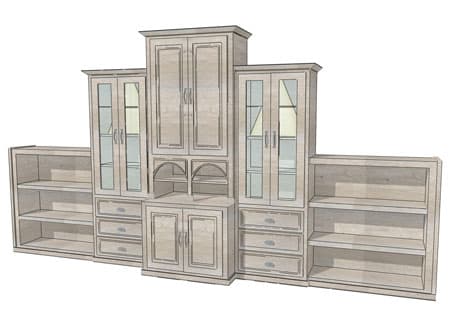 Built in beds really have it over their traditional counterparts by providing plenty of storage with attached side piers or additional matching cabinetry. Choose from cabinets, wardrobes, shelves, cubbies and drawers in nearly any combination to suit your needs. Most of us never have enough storage and built in beds with side piers or wall beds with custom built in cabinets provide plenty extra.
More Amenities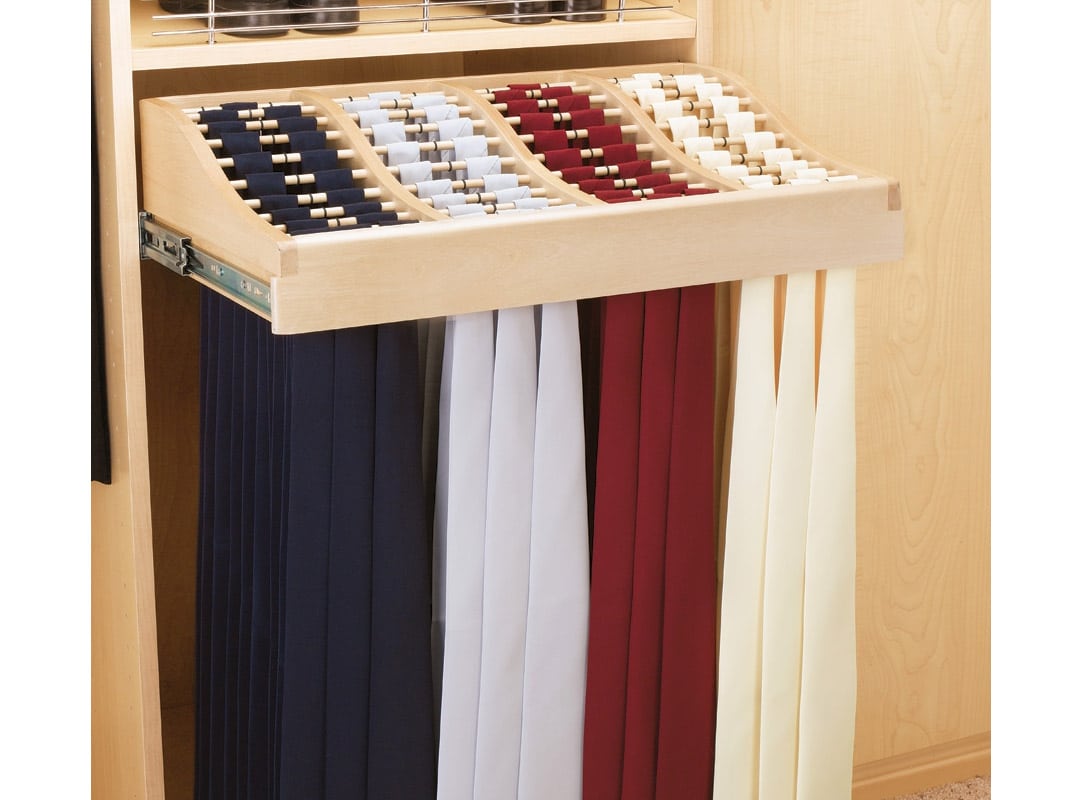 With a custom Murphy wall bed, the sky is the limit when it comes to adding the amenities you want and need. Our professional staff have designed very specific applications for built in bed that feature such items as a dog bed, silverware drawer, tie storage, ironing board and more. We encourage you to talk to one of our sales and design professionals to let them know exactly what you want. We can even send a crew to your home to take precise measurements and ensure that your dream built in bed becomes reality and fits perfectly.
For these reasons and more, built in beds make your home better.