Cabinet Bed Benefits and Considerations
Cabinet beds are ingenious pieces of furniture – beds disguised as beautiful cabinets crafted from solid wood until the mattress is pulled out for sleeping. They are the perfect addition to a small home or to furnish a mother-in-law suite, tiny house, above garage apartment, dorm room and more. But the most common use is to provide a place for the occasional overnight guest to stay without having to dedicate an entire room to a guestroom. If this sounds good, then read on for cabinet bed benefits and considerations to take into account when you are shopping for one of these versatile pieces of furniture.
Cabinet Bed Benefits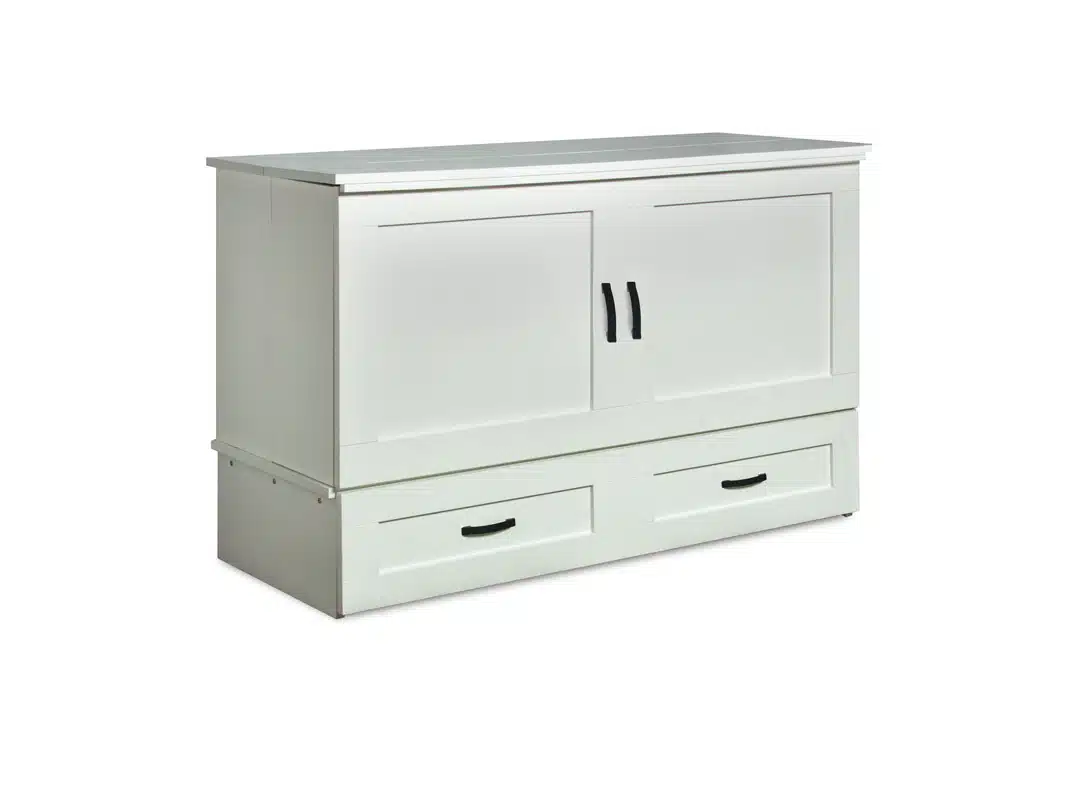 As hinted to above, one of the best and most obvious benefits of a cabinet bed is its small size, which allows a homeowner to save space. If you have an extra room in the home, this lets you use the majority of square footage for other purposes, such as a home office, workout space, crafting area and more. Because a cabinet bed has such a small footprint, you can furnish the rest of the room in any way you wish.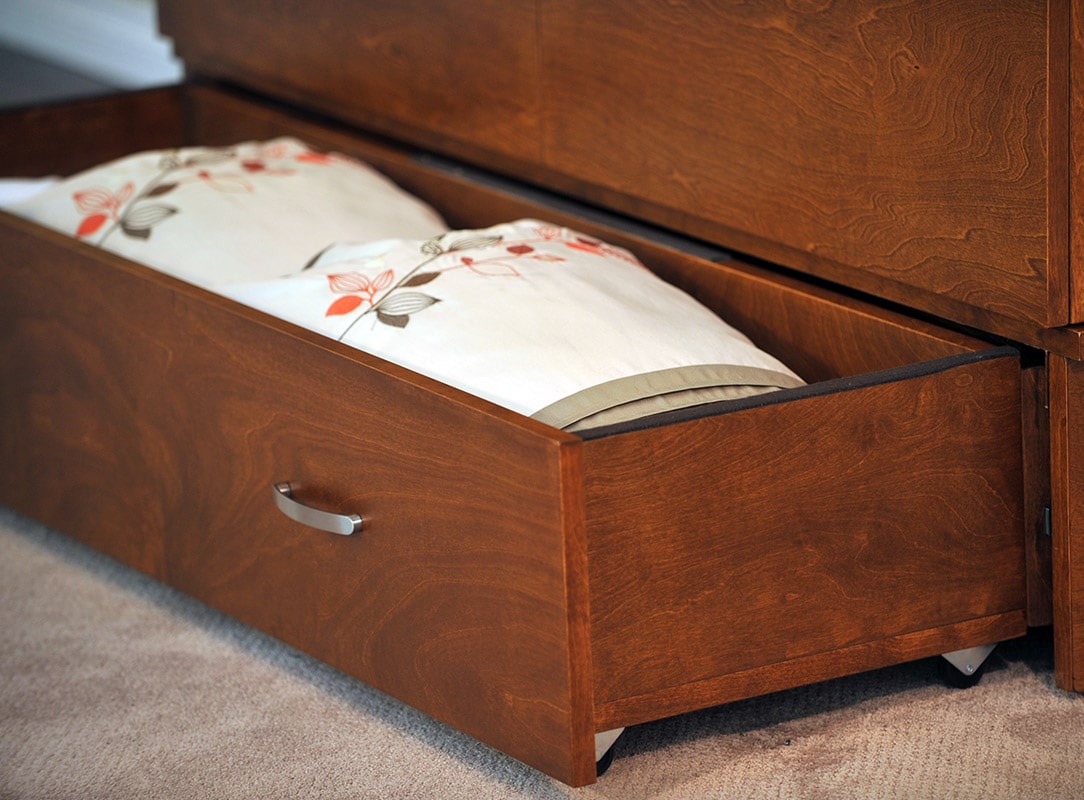 Another of cabinet bed benefits is the roomy storage drawer located along the bottom of the cabinet. This is an ideal place to store seasonal clothing, bed linens, books and magazines, or other items that need a home. The top of the cabinet, as well, can be used to place a television set of up to 50 inches.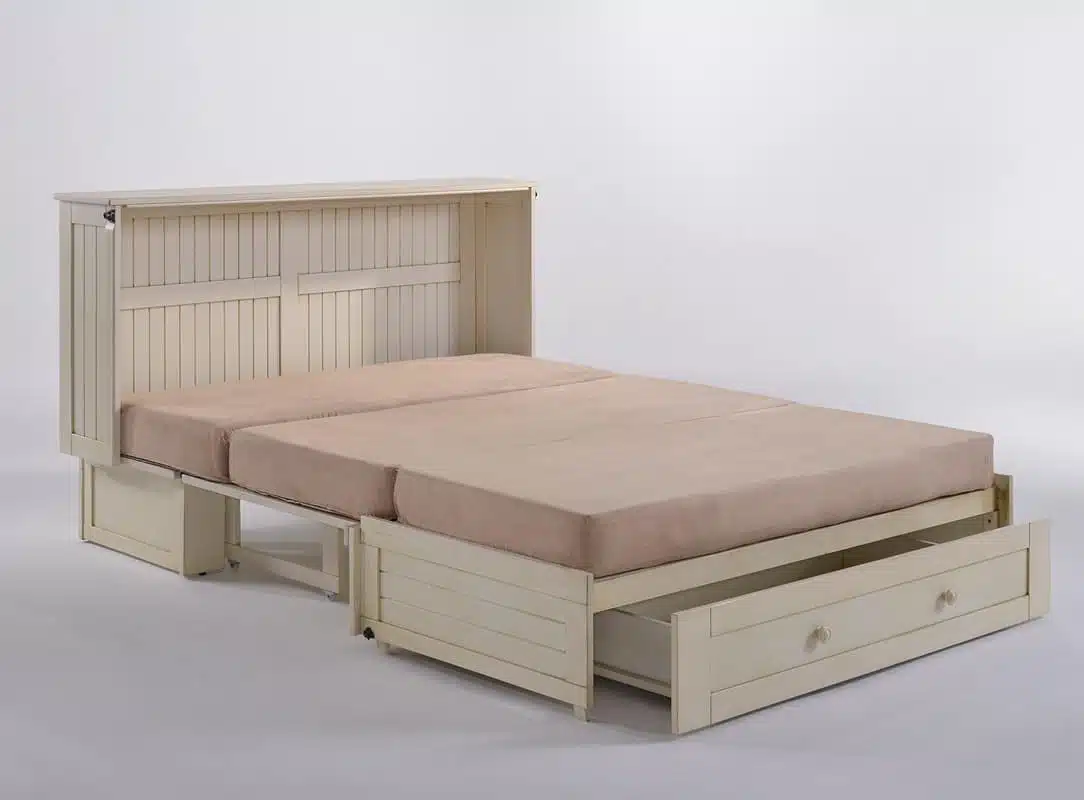 Cabinet beds are often a way to save money, in addition to space. Installing a traditional bed with high quality mattress is often more expensive than opting for a cabinet bed, which comes complete with its own queen-size, trifold, gel-infused memory foam mattress. This provides a very comfortable place for your guests to spend the night.
Cabinet Bed Considerations
The first thing to consider when shopping for a cabinet bed is whether there is enough room for it. Although the size of the cabinet, which is approximately 66" x 25", is smaller than a traditional bed, consider the doorways that it will have to fit through. It is a good idea to temporarily mark out the dimensions on your room's floor and then decide if there is enough space for additional pieces.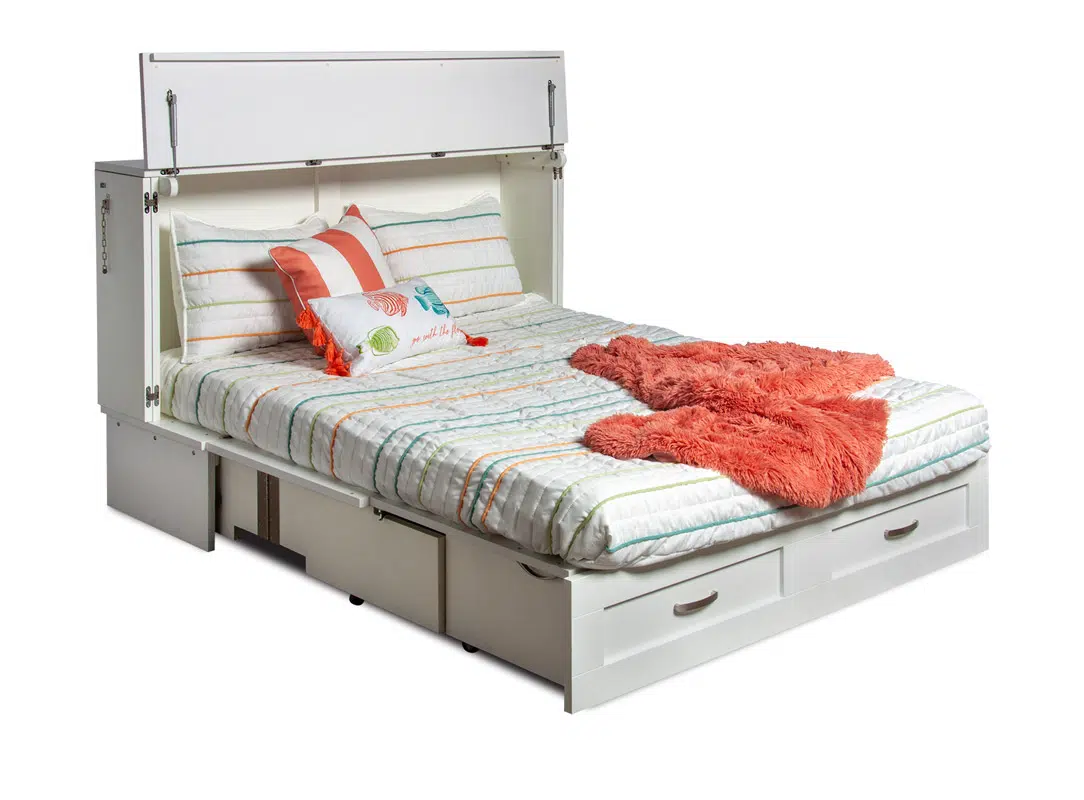 Today's cabinet beds come in a wide variety of styles. Be sure that the style you select complements the rest of the furniture and décor in your home. Most cabinet beds are available in several different finish colors and some of them even come with two sets of drawer pulls so you can decide which looks best in your home.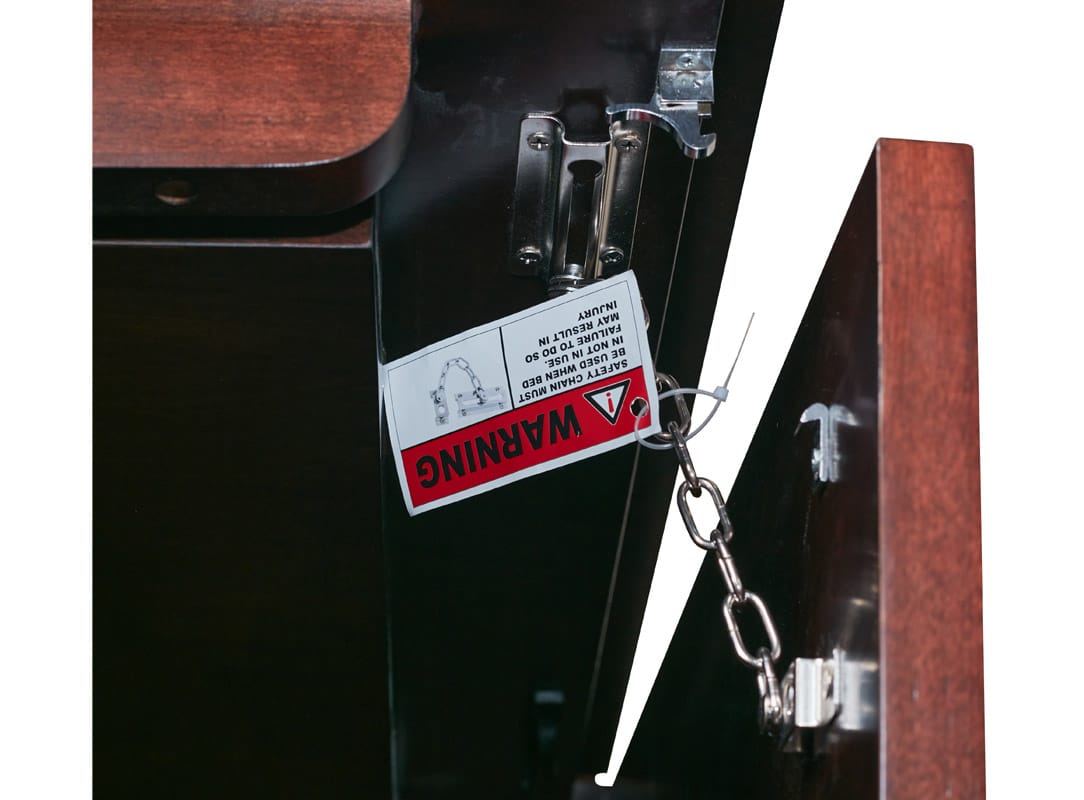 Finally, a cabinet bed consideration that is very important is the quality of the piece. Cheap models made overseas are often constructed of particle board and the finish may contain volatile chemicals. A high quality cabinet bed is made from solid wood and can support a sleeper of up to 500 pounds. Check out the warranty ahead of time: the better the warranty, the better the quality.
Cabinet beds are great pieces of versatile and stylish furniture. Keep these cabinet bed benefits and considerations in mind when you start shopping for a cabinet bed.