Cabinet Beds are Part of Smart Space Design Ideas
Today, nearly everything we own is smart, from our phones to our heating systems and even our refrigerators. But what might not be so prevalent is smart space design. While a smart space in the home or office might be characterized by its technological components, smart space design is concerned more with the logistics of how we use the areas in our environment and the furnishings that help it function to its maximum. With that in mind, we believe cabinet beds are an integral part of smart space design. Here is why.
Furniture that Goes Anywhere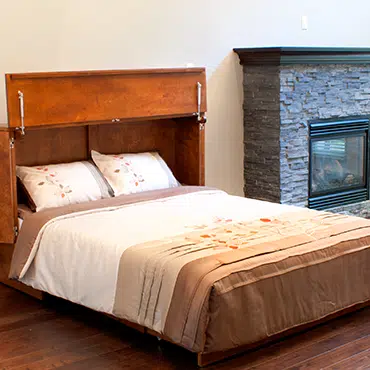 Due to their compact size and shape, cabinet beds fit just about anywhere. They tuck against a wall, no matter how short or narrow. The dimensions of these handy beds are quite condensed, with a full-size cabinet bed taking up just 61.5" x 42.5" and a depth of 25.25". Opt for a queen-sized mattress and it only adds 5" to the width. This means that cabinet beds are part of small space design because they can easily slip into places such as closets, an entryway, the end of a hallway or even under a staircase.
Free Up Space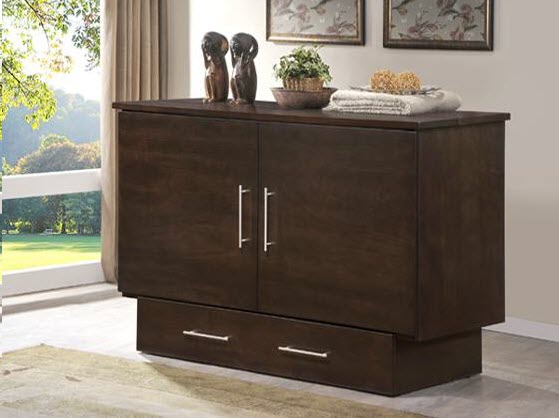 Not only do cabinet beds require minimal space, but the solid wood cabinets also look good until they are needed for overnight stays. That means the room where you place them can be used for other purposes the majority of the time. Many of our customers love the smart space design of turning their spare bedroom into a home office, workout area or hobby room due to the fact that so much square footage is gained by getting rid of a traditional bed.
Smart Technology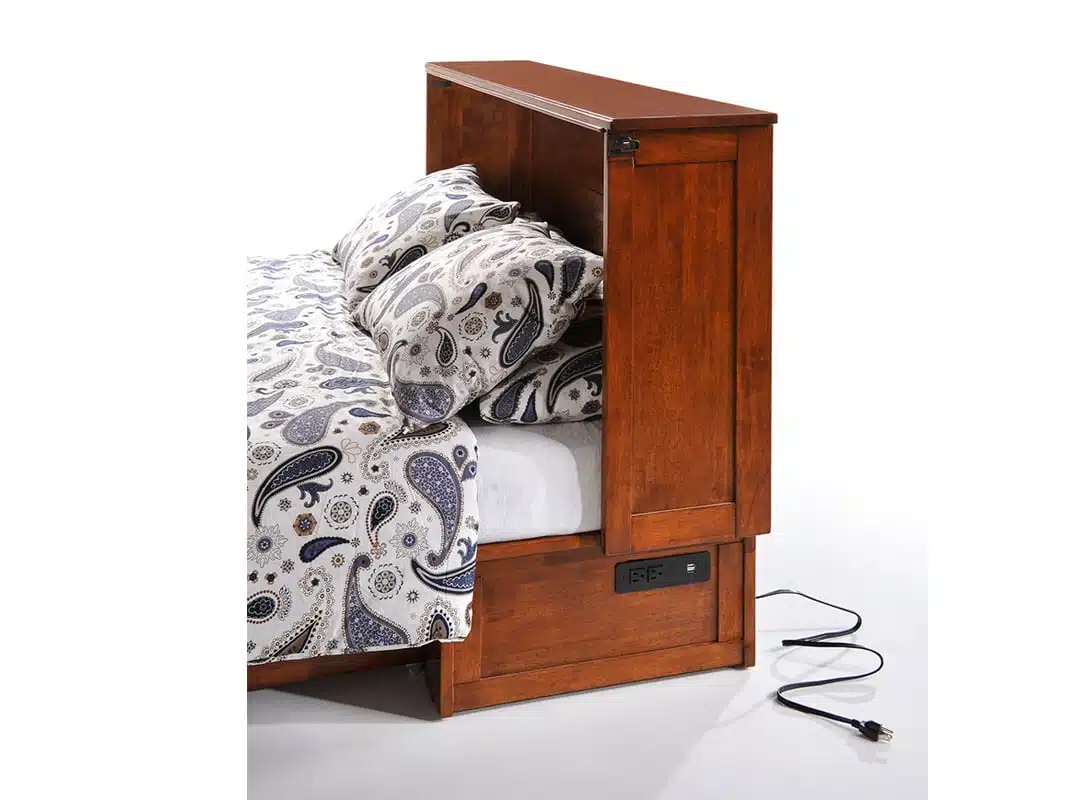 Not only are cabinet beds part of smart space design, they are smart furnishings in and of themselves. Most of our fold out beds, such as the Clover Murphy cabinet bed shown above, include USB and power outlets located along the bottom of the cabinet so that when the mattress is pulled out the outlets are handy for charging all your electronic devices. Many of them also feature a small table that covers the outlets until it is pulled up to create the perfect spot to place a bedside drink, book or pair of eyeglasses. Cabinet beds are basically a bed and nightstand all in one piece.
Ramp Up Storage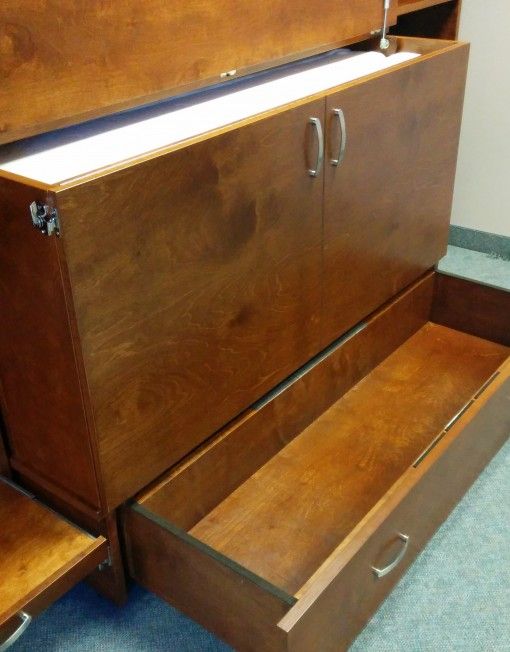 Another feature of smart space design is having ample room for storage so that everything has a place and your home is uncluttered. Most of our cabinet beds feature a large, rolling storage drawer along the bottom of the cabinet. This provides just one more place for stowing away necessities such as linens, photos, towels, toys, or games. "I have too much storage," said nobody, ever, right?
Cabinet beds are a smart addition to any home. They fit neatly into tiny homes, add extra sleeping options to accessory homes and are a must in any other micro sized spaces. They are even comfortable enough to use every single night, not just for the occasional overnight guest. When you want smart space design, it is tough to beat the versatility and utility of cabinet beds.