An Easy DIY Summer Project: Install a Daisy Murphy Cabinet Bed
Summertime is here and that often means lots of honey-do projects. After all, this is the best time of year to take advantage of great weather and perhaps a bit of vacation time to accomplish all the things you want to get done around the house. Here's a popular project made easy by installing a Daisy Murphy cabinet bed: update and renovate your guest room. Our tips for best practices make this one an easy and quick project you can complete in a weekend.
Start with a Clean Slate
If you ever watch those home improvements shows on TV, you know that it all starts with a plan and a vision – and then a total gut of the room. Take a cue from the experts and begin your project by removing everything, from furnishings to accessories. And if your extra room has a space-hogging traditional bed, sell it or donate it now. You won't need that again. Do the same with any furniture that doesn't serve a purpose and any accessories you don't truly love.
Flooring and Walls
Now is the time to paint the walls and replace the flooring, if that's on the agenda. Remember, your goal is to start with a clean slate and this is the best way to ensure that the room is fresh and tidy before you start filling it back up again. Don't worry that the flooring and the color of the walls won't match the rest of the house; this room has a door, right?
Furnishings
Now comes the fun part: selecting new furniture and accessories so you can use this extra room any way you wish.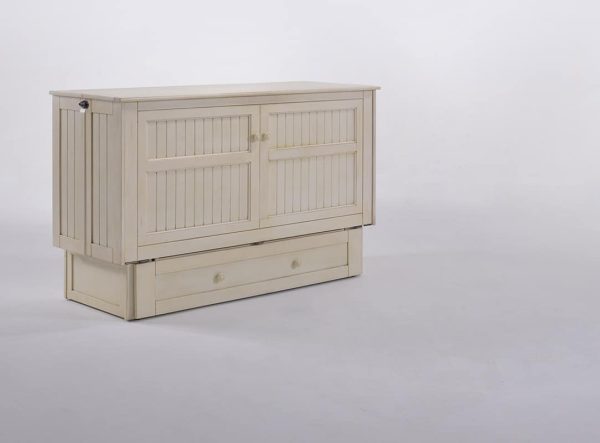 Start with writing down all the things you do in this room and what it has to accommodate. For the vast majority of homeowners, that means a home office, hobbies or exercising. All those things require space, and you'll get loads more space than you ever imagined if you incorporate a Murphy bed, such as the Daisy Cabinet Bed. The cabinet comes fully assembled so it's super simple to set it up.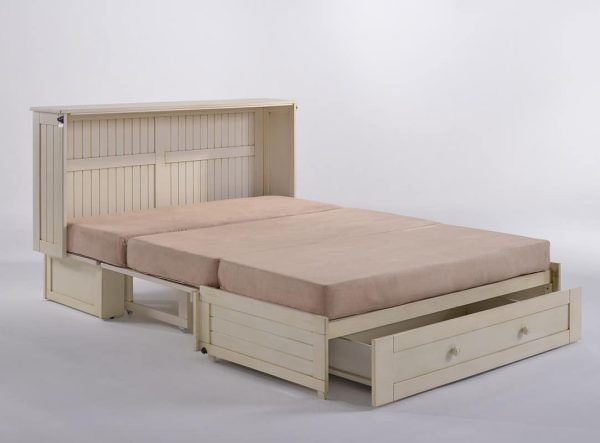 We really like the Daisy Murphy Cabinet Bed because it has such a transitional style. The light finish is one preferred by many of our southern California clientele since it goes perfectly with fresh and breezy décor. Then again, it could be that the small footprint of this cabinet bed – a mere 10 square feet of floor space – is the best thing about it. Did we forget to mention that the Daisy Murphy Cabinet Bed is made from solid hardwood and includes a premium memory foam queen-sized mattress?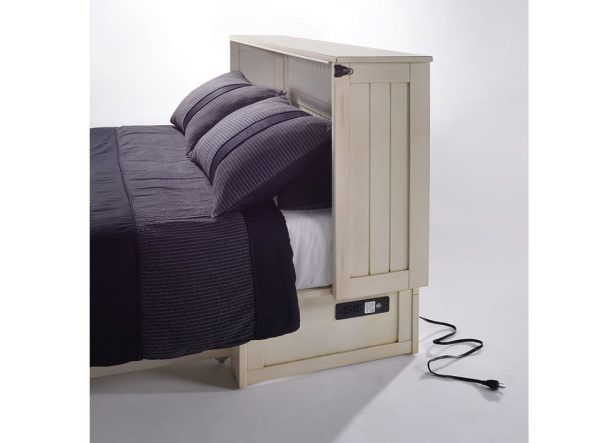 For extra space in an extra room, this cabinet bed is the ideal choice. It features a large, rolling storage drawer to stow just about anything. But what's really nifty is the dual power/USB module that is built right into the side of the cabinet and easily accessed when the bed is brought down or folded up. Here you can plug in electronic devices for exercise, use your laptop or charge your phone. It's also handy for overnight guests.
And on top of that beautiful, all-wood cabinet? Why not place a television set, books or collectibles?
Finish It Off
With a Daisy Murphy Cabinet Bed in place and additional furnishings to make the room multi-functional, all that's left is to accessorize with new drapes, pictures on the wall and upgraded light fixtures. Then step back and admire your new guest room.
There, done! See, that wasn't so bad, was it?