Arguably, there have never been more employees working from home than now. When the transition from in office to remote work first began, many homeowners were not prepared and had to scramble to carve out a place appropriate for getting the job done – often a closet, dining room table or, if lucky, an unused guestroom. If you've been making do with less-than-ideal conditions, it may be time to upgrade your space with these home office must haves.
A Dedicated Desk
Although modern conveniences such as tablets and smartphones often take the place of bulkier equipment, we believe a desk is still one of the most essential home office must haves. This is especially true if you are sharing your workspace with a room for guests.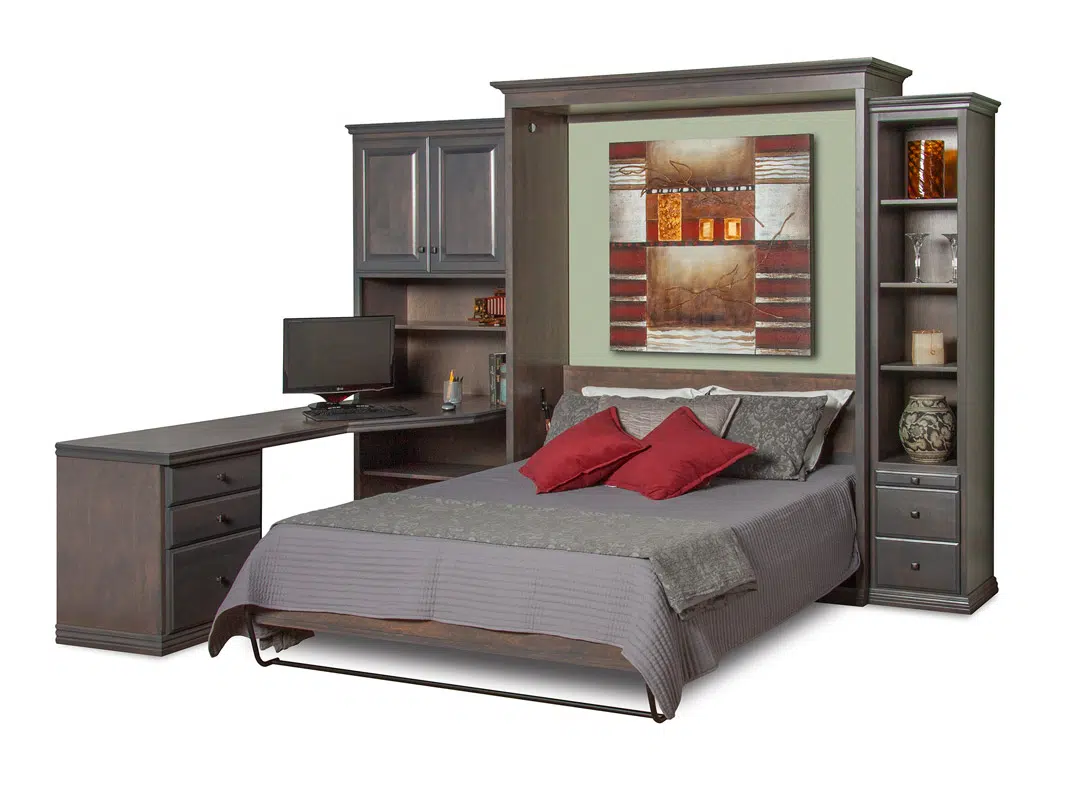 An ideal solution is a Murphy wall bed with desk. Many of our innovative wall beds feature an optional desk add-on, such as the Ishmel Desk Wall Bed shown here. This model features the desk/table as part of the side pier. And look at how functional those side piers are – they provide plenty of space for computer peripherals, books, files, storage and more.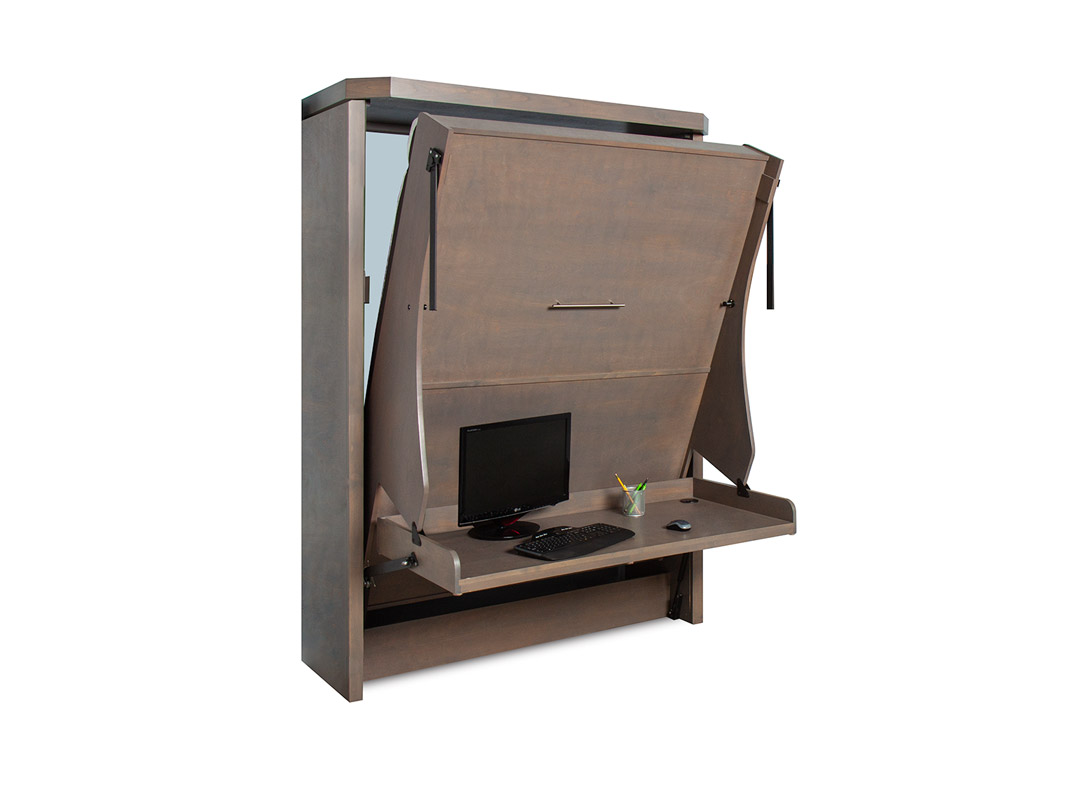 However, other models are available with the desk attached to the front of the cabinet, like the Mirage V Desk Wall Bed pictured above. The really ingenious part of these wall beds is that you can actually leave your computer and work in place on the desk; no need to move your work items when an overnight guest is ready for bed. How cool is that? This really maximizes floor space, as well, and presents a clean, neat appearance for your home office.
A Room with a View
If your home office is lacking a window to gaze out of, the next best thing is decorating your space with plenty of great artwork. Having beautiful or favorite items in the room has been shown to increase productivity, improve health, increase satisfaction and prevent depression and anxiety.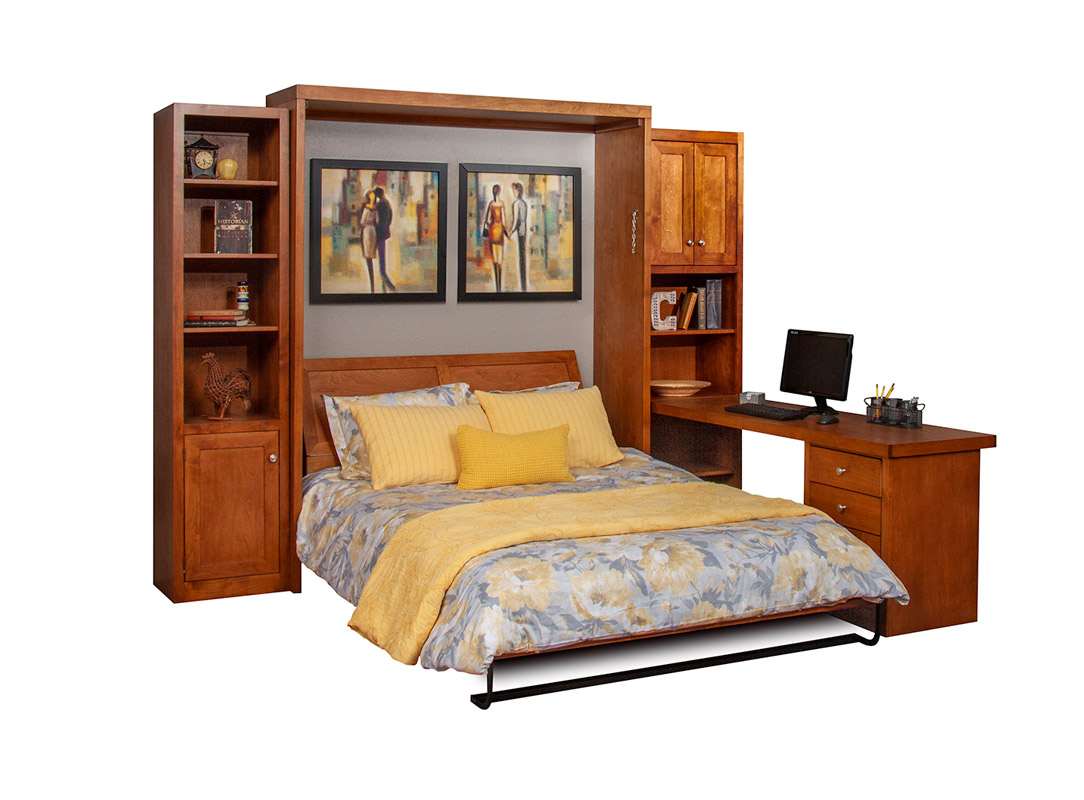 As one of our favorite home office must-haves, consider adding a Murphy bed such as this Encore Desk Wall Bed to your space. You have a choice of options for the side piers, such as shelving versus cabinets, and this provides an excellent place to display your favorite objets d'art, photos or even treasured books. Anything to which you feel a deep connection should be displayed prominently so it can be enjoyed daily and provide a sense of serenity.
Lots of Lighting
And finally, no home office would be complete without proper lighting. Especially when you spend a large portion of your day staring at a computer screen, the right amount of illumination and just the right height makes a huge difference.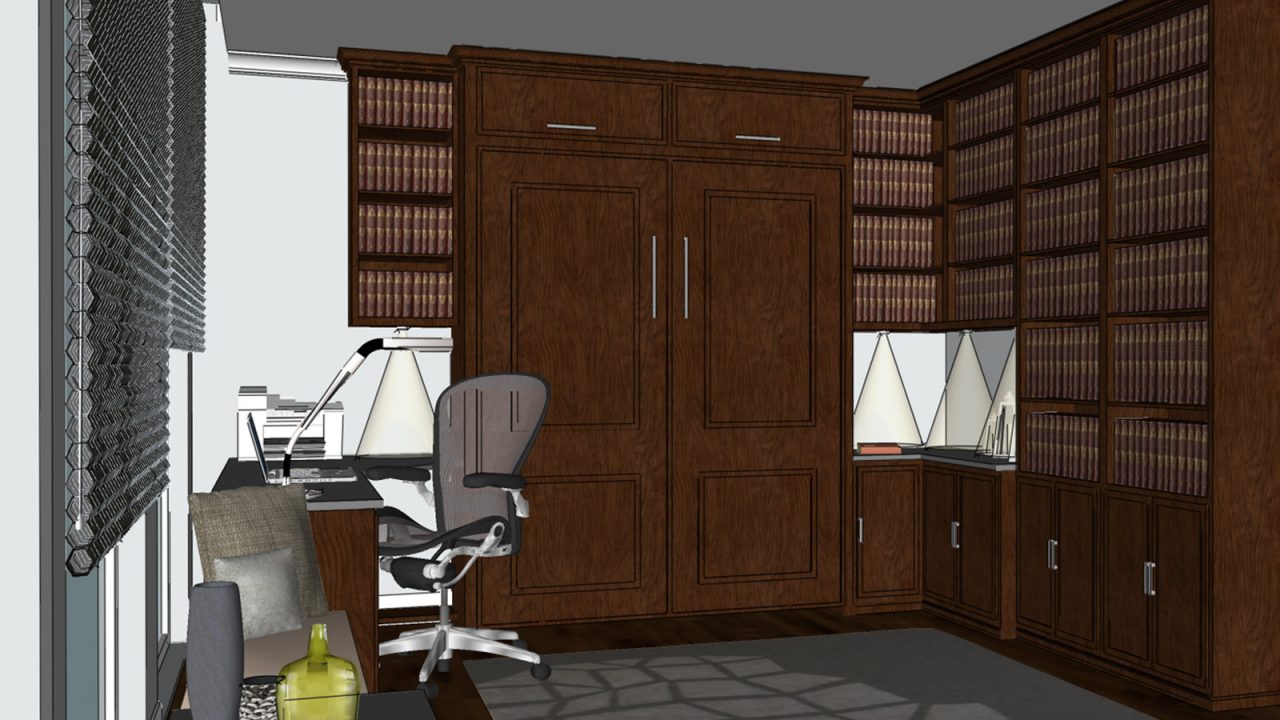 Did you know that you can order a custom wall bed system and add features you require, such as puck lights, electrical outlets and USB ports? Shop for any of our wall beds with desk and then inquire about the possibility of customizing it for your needs. With a wall bed system as one of your home office must haves, you can easily design a complete set of furnishings and matching side piers that make working from home comfortable and pleasurable.
Does your workspace include these home office must haves? If not, it may time to invest in your future of remote work.