Home Office Storage Solutions
With the new year dawning crisp and bright and all the Christmas decorations stowed away, now is the perfect time to rethink where all your belongings well, belong. This is especially true if you work from home. Lots of paperwork, clutter, books, files, and miscellaneous items can easily build up and get in the way of your best organization efforts. Consider these home office storage solutions to help you finally tackle the challenge of organizing your space.
Make Room for Storage
The first thing to do is to make room for all those necessary and some not so necessary items that typically end up in the home office that also doubles as a guest room. If you use several file cabinets and have lots of computer peripherals, they can all take up precious square footage. And if that extra room of yours must also double as a guestroom, the problem is compounded.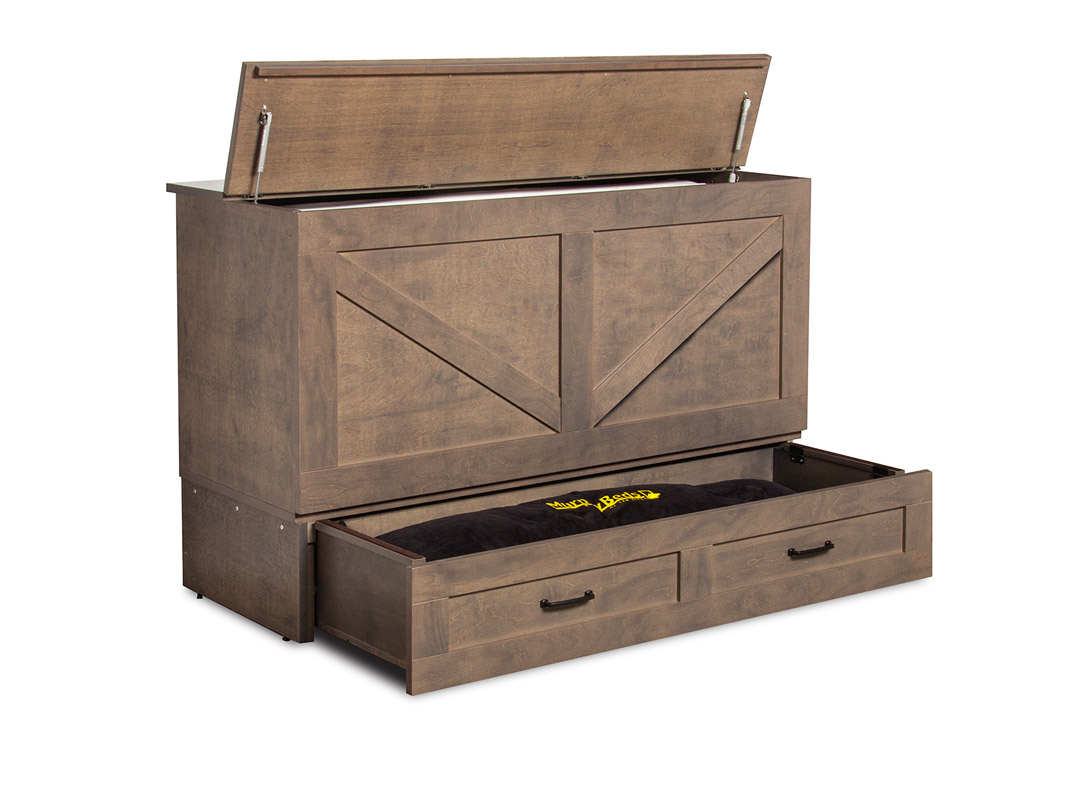 Make a clean sweep starting with ditching that guest bed with such a big footprint. Opt instead for a cabinet bed or Murphy wall bed, which instantly provides at least another 100 square feet of space. With an attractive cabinet and comfortable mattress, your guests will certainly not mind the short amount of time it takes to pull out the mattress for sleeping. And when there are no guests sleeping over, you can revel in all that extra room to do what needs to get done.
Add Home Office Storage Solutions
With that bulky bed out of the way, next consider how you can add home office storage solutions in the space remaining.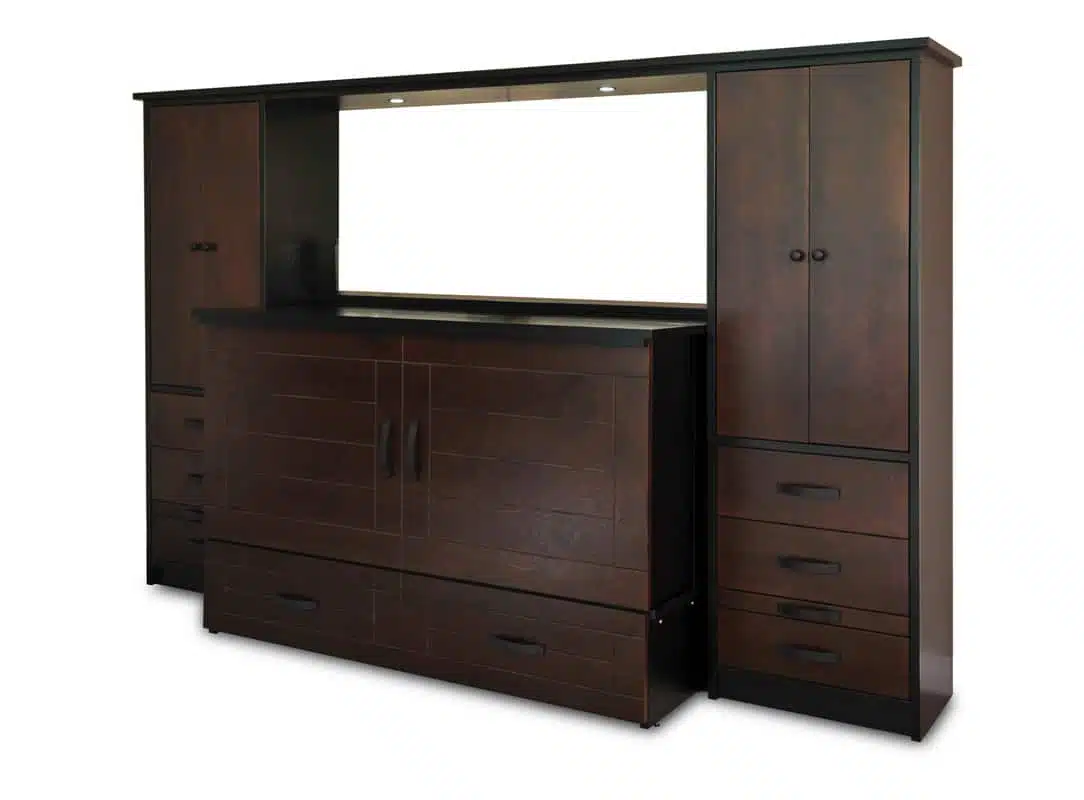 If you opted for a cabinet bed to accommodate overnight guests, you may want to go with a model such as the Metro cabinet bed with a wall unit connected by a bridge across the top of the cabinet. The bridge includes puck lights to help illuminate the area and the drawers in the side piers are spacious enough to stow plenty of paperwork, bundles of books or loads of linens (for the guest bed).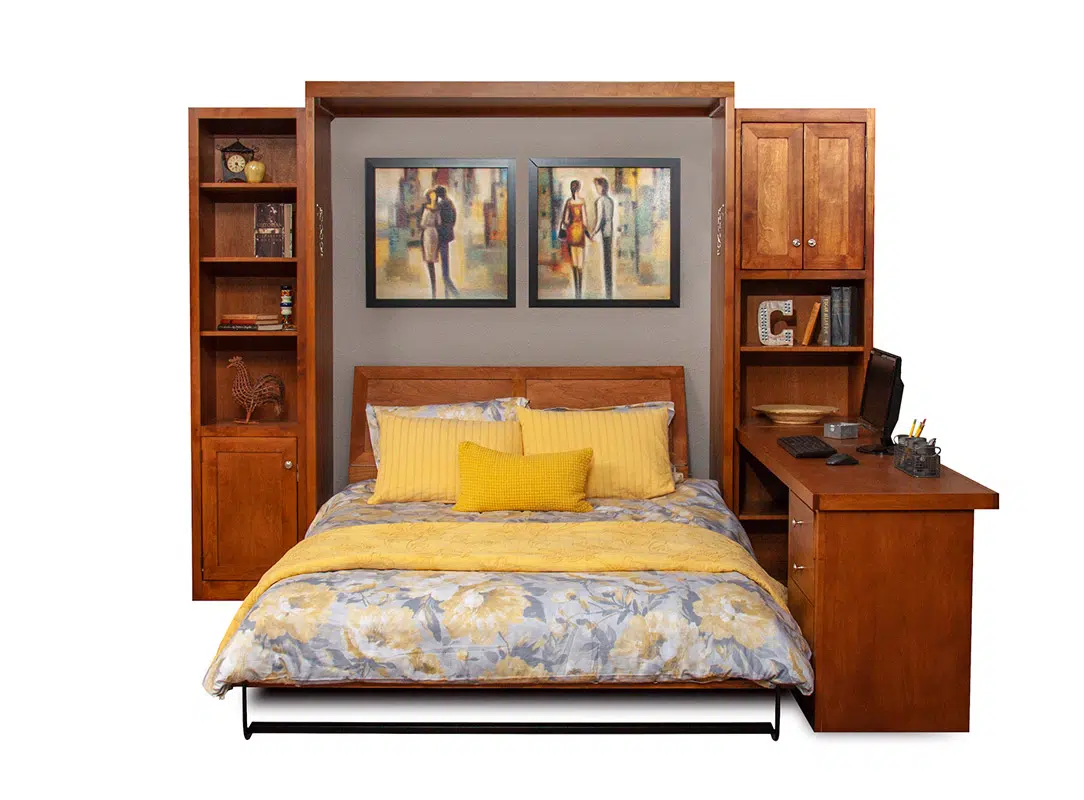 If, however, you decided a Murphy wall bed was the best choice for your office/guestroom, then you have plenty of additional options for home office storage solutions. Many of our Murphy wall beds are available with a set of matching side piers which can be configured to your preferences.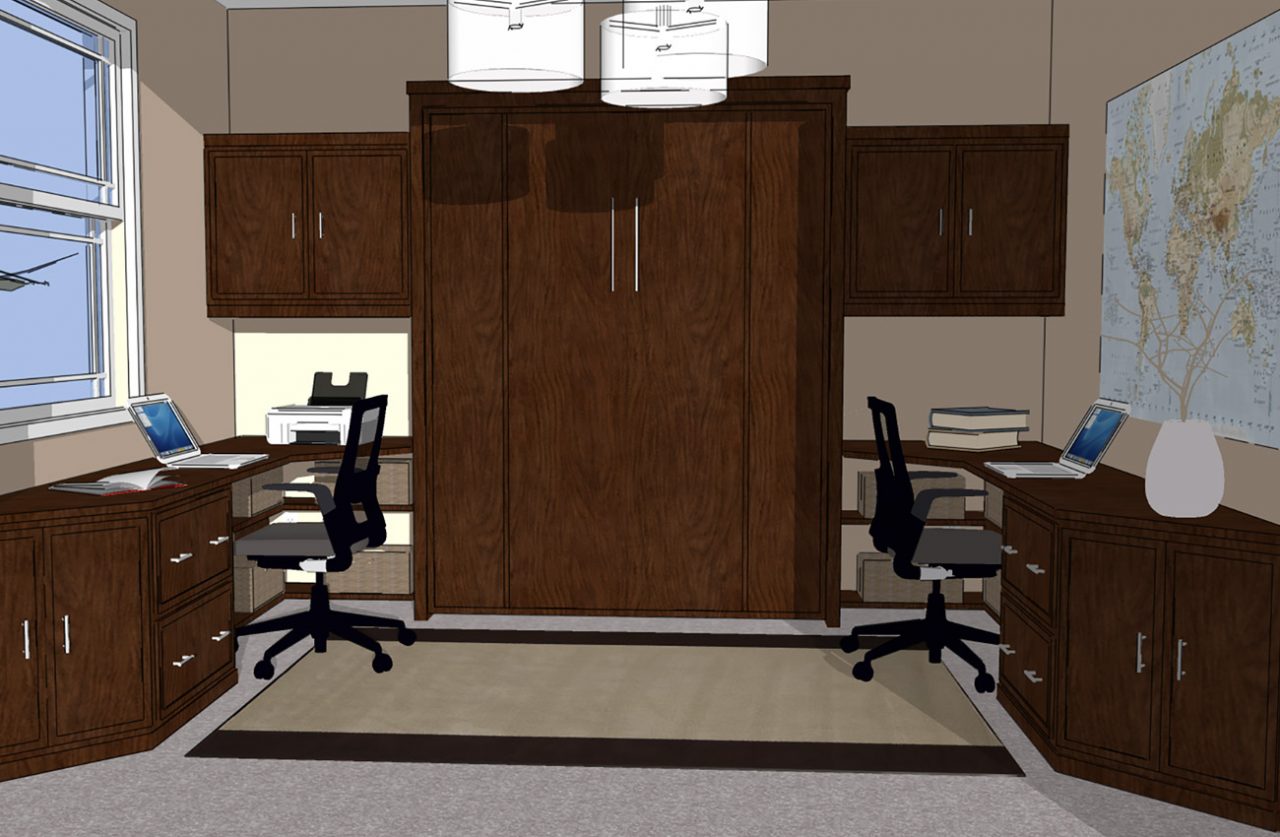 But beyond that, the professionals at Murphy Beds of San Diego can configure and install a custom wall bed system that takes up an entire wall – or the entire room. We can easily make it with one or two matching, built-in desks and lots of bookshelves, drawers, pull-out shelves, and cubbies. For truly functional home office storage solutions, consider adding USB ports and electrical outlets to the cabinet or side piers to make it easy to get and stay connected.
When it comes to making the most of your space and finding home office storage solutions that work for you, Murphy Beds of San Diego can make your dreams come true. We encourage you to give us a call or visit our showroom today so you can explore the possibilities.