Horizontal Murphy Beds are a Bedder Way to Make More Room
Take a look around your home and, in particular, your spare room. Is there a lot of visual clutter? Are you lacking enough space for adequate storage and the ability to do all the things you wish to do, such a hobbies, crafts, exercise and more? If so, a multipurpose wall bed is just the thing to corral your clutter and save space for the most important activities in your life. And horizontal Murphy beds are a "bedder" way to carve out more space in nearly any room of your home.
Wall Beds: Vertical or Horizontal?
No doubt you are familiar with Murphy wall beds – the ingeniously designed beds that fold up into a cabinet which is securely attached to a wall. By day, all you see is a handsome, solid hardwood cabinet with perhaps a table, desk or sofa attached to the front. By night, a quick tug and the comfortable mattress in your choice of size is revealed – fully dressed and ready for a good night's sleep.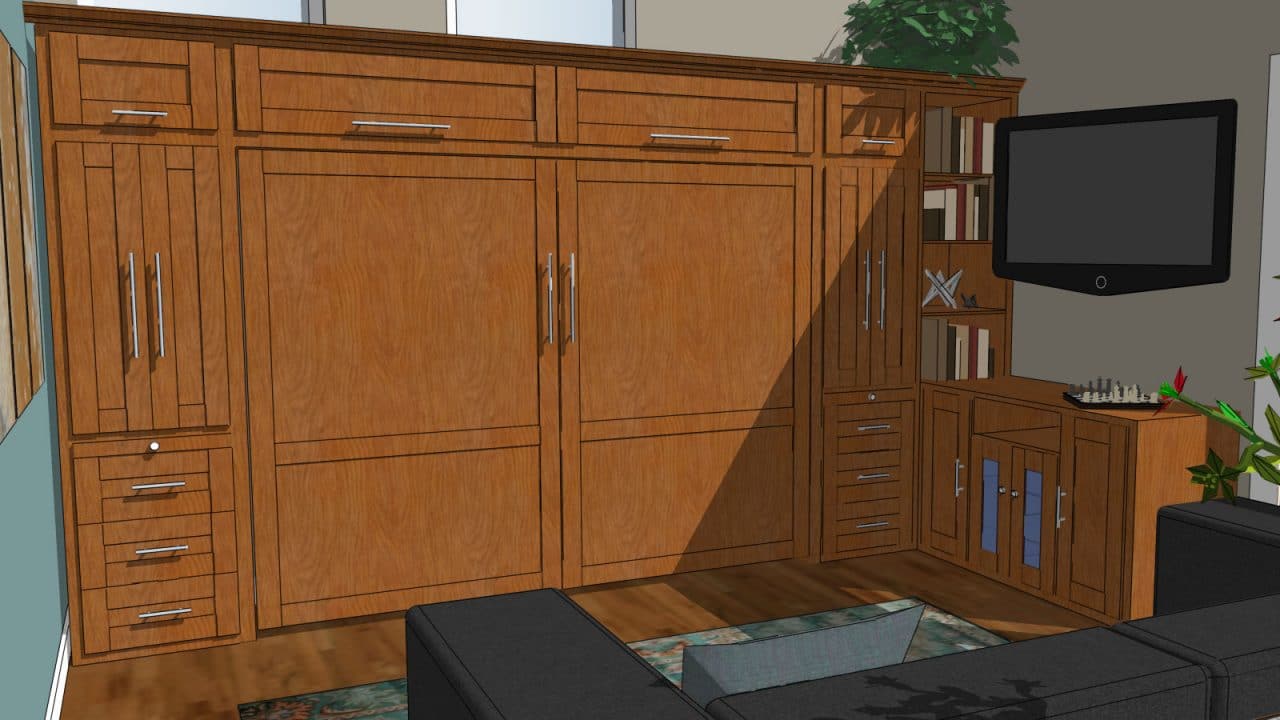 But you may not be aware that there are two different configurations of wall beds available: vertical and horizontal Murphy beds. Just as their names imply, the vertical version – which is the more popular and widely recognized – is taller than it is wide, with the mattress perpendicular to the floor and ceiling. With horizontal Murphy beds, the cabinet with mattress is turned on its side so that, when open, the mattress lays parallel to the floor against the wall.
Why Choose Horizontal Murphy Beds?
There are several factors that make horizontal Murphy beds the best choice for your room.
For one, a room with lower ceilings would probably not easily accommodate a vertical wall bed. We're talking about areas such as attics, under stair nooks, covered porches and over garage mother-in-law suites. When you have more space available along the width of a wall rather than the height, horizontal Murphy beds make perfect sense.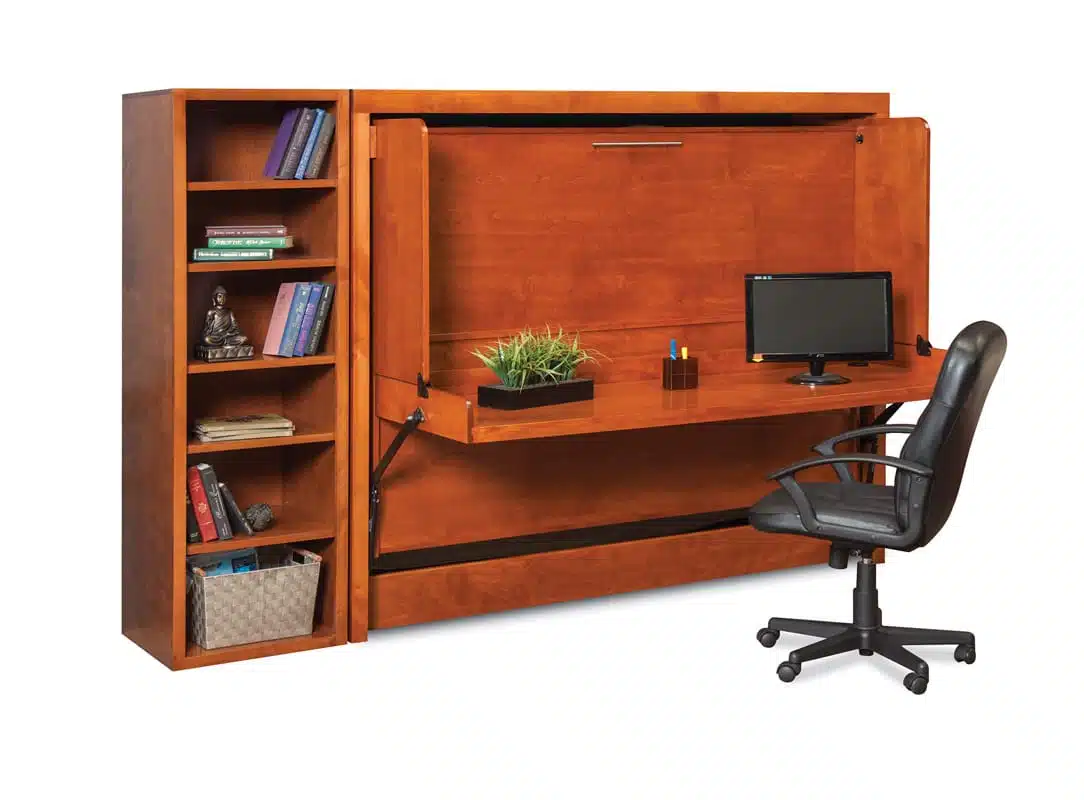 Another instance perfect for horizontal Murphy beds is when your room is seriously lacking square footage. Adding a vertical wall bed in an extra room with a very small footprint would not provide the same visual continuity as a horizontal model, which would not overwhelm the area.
Options for Horizontal Murphy Beds
Just like their vertical cousins, horizontal Murphy beds are available with customizable options. For instance, you can easily add a desk to many of our models. This improves the functionality of any room, as the desk would come in handy for a home office, a kid's room or a craft room. Most also come with a small side pier for storage.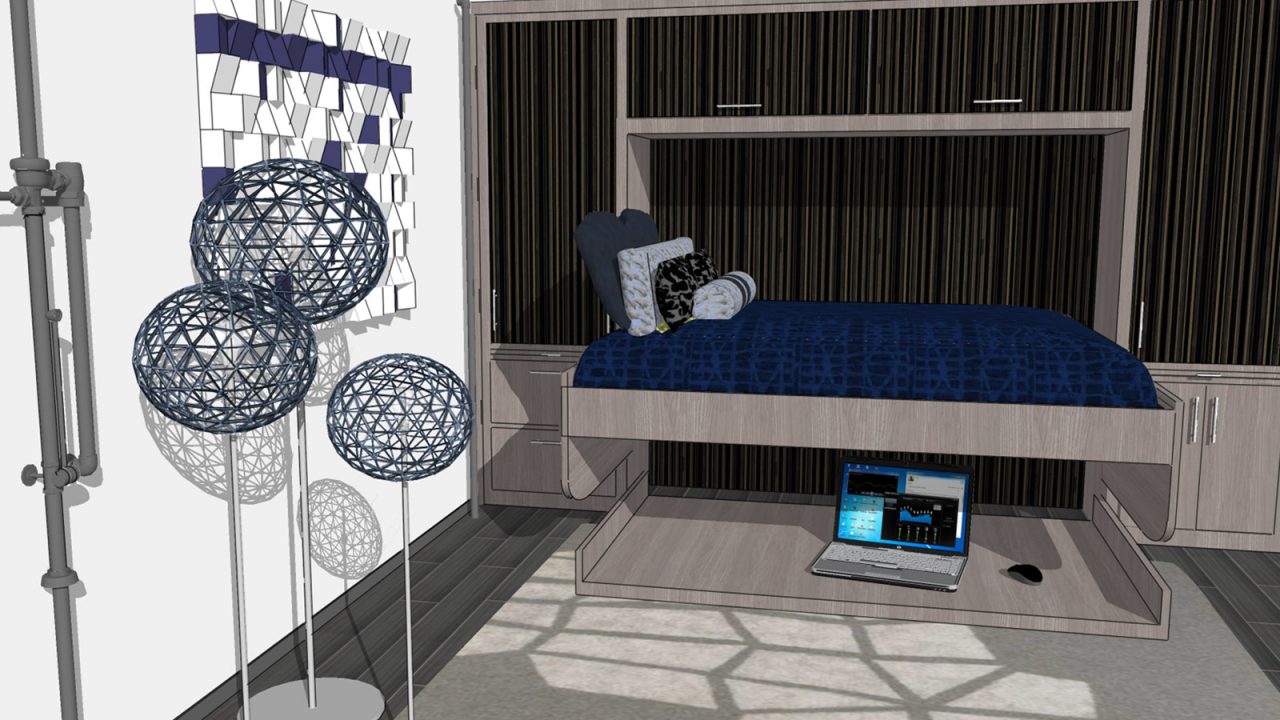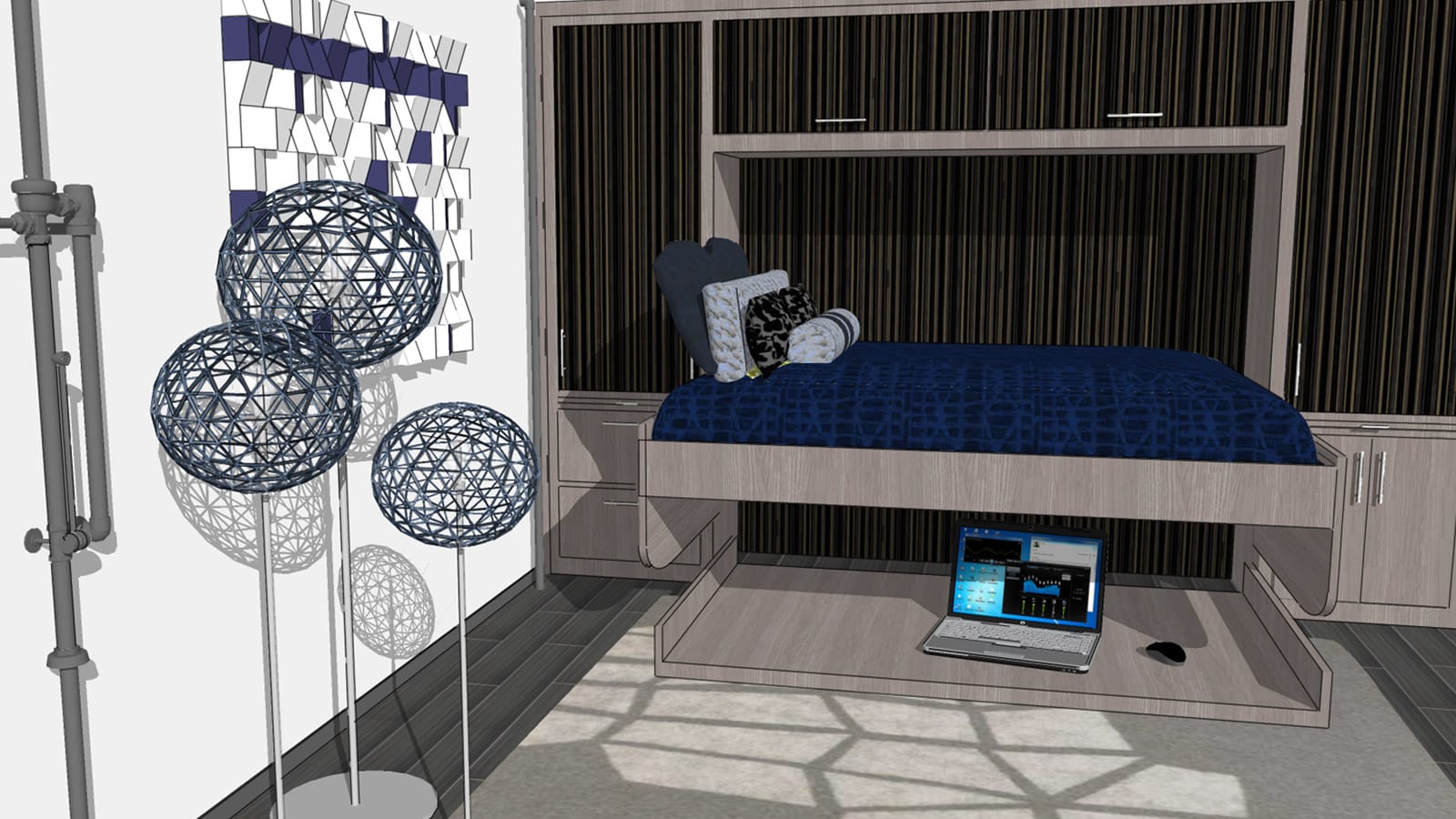 Another option is adding a sofa to the front of the solid hardwood cabinet. This is an ideal way to make an intimate gaming room, home office or entertainment area even more comfortable and cozy and eliminate the need for bulky armchairs.
If your home is lacking in vertical or wall space, horizontal Murphy beds area an ideal option for adding functionality and a bed for overnight guests.