How to Plan for Adding a Murphy Bed Part I
With the holiday season right around the corner, now is the perfect time to think about adding a Murphy bed for those extra guests you are sure to accommodate. There are plenty of reasons why a wall bed is a better choice than a traditional bed in that extra space or guestroom. One big reason is the flexibility it allows homeowners who only have occasional overnight guests but need to use any extra room the rest of the year for a home office, hobby, exercise or play space. But before you make a purchase, these are the major considerations to plan for adding a Murphy bed.
Adding Thickness to the Wall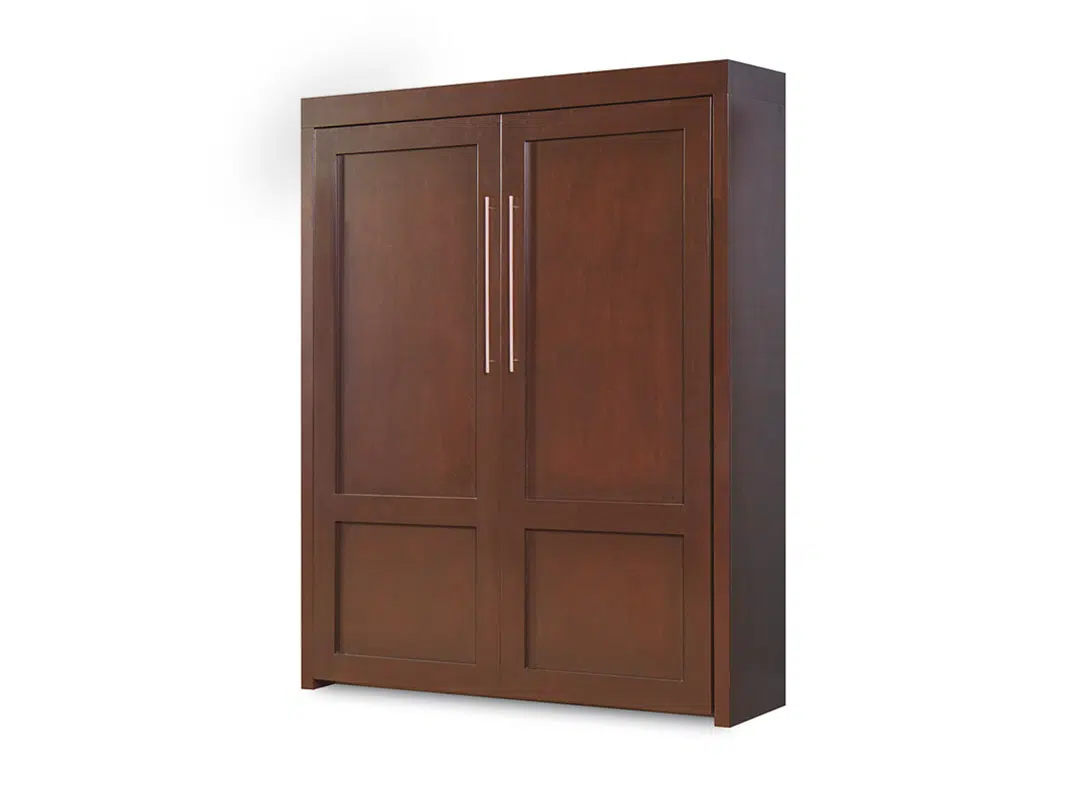 A big thing to remember when planning for a Murphy wall bed is that the mattress of the bed is encased in a cabinet. Typically, the cabinet needs to be about a foot or two deep to allow for the thickness of the mattress and the pull-down mechanism stored within. It is essential to plan for adding a Murphy bed in a spot where you can accommodate that extra couple feet.
Space In Front of the Bed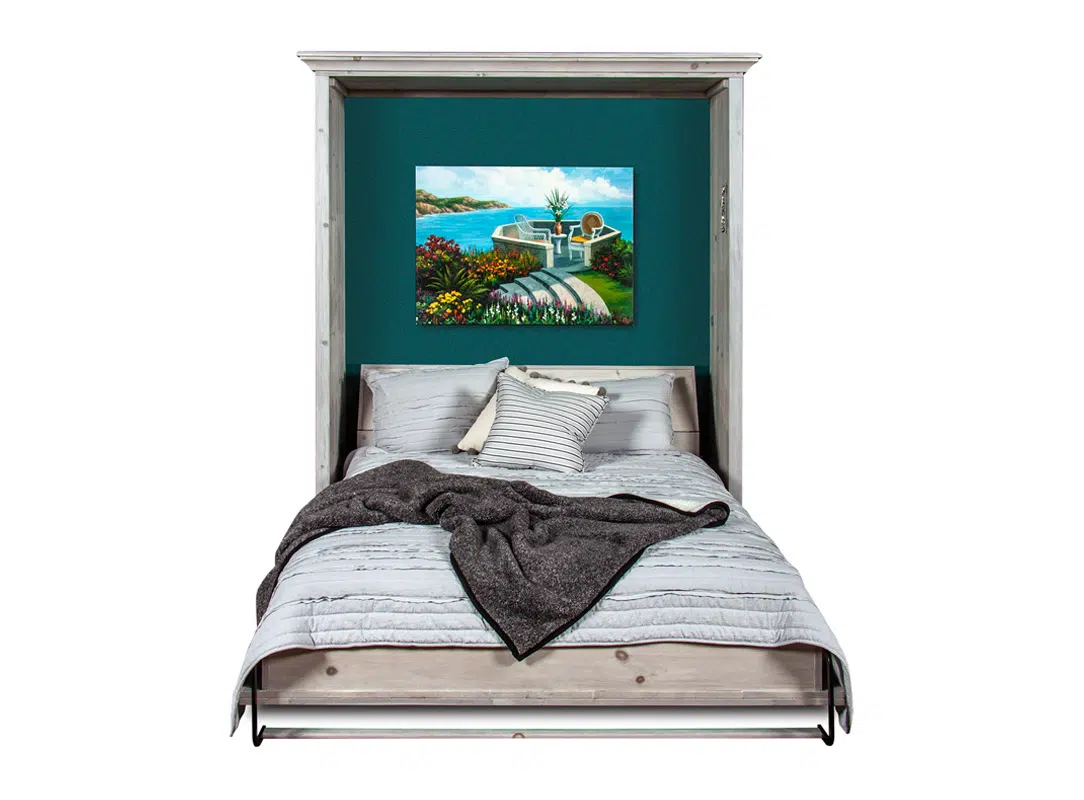 Another thing to remember is that when the Murphy wall bed gets used, it will require about five to six feet of space in front of the cabinet for the mattress to come down for sleeping. Although that space doesn't always need to be clear, you should not have bulky or heavy furniture in front of the cabinet which will make bringing the mattress out more difficult.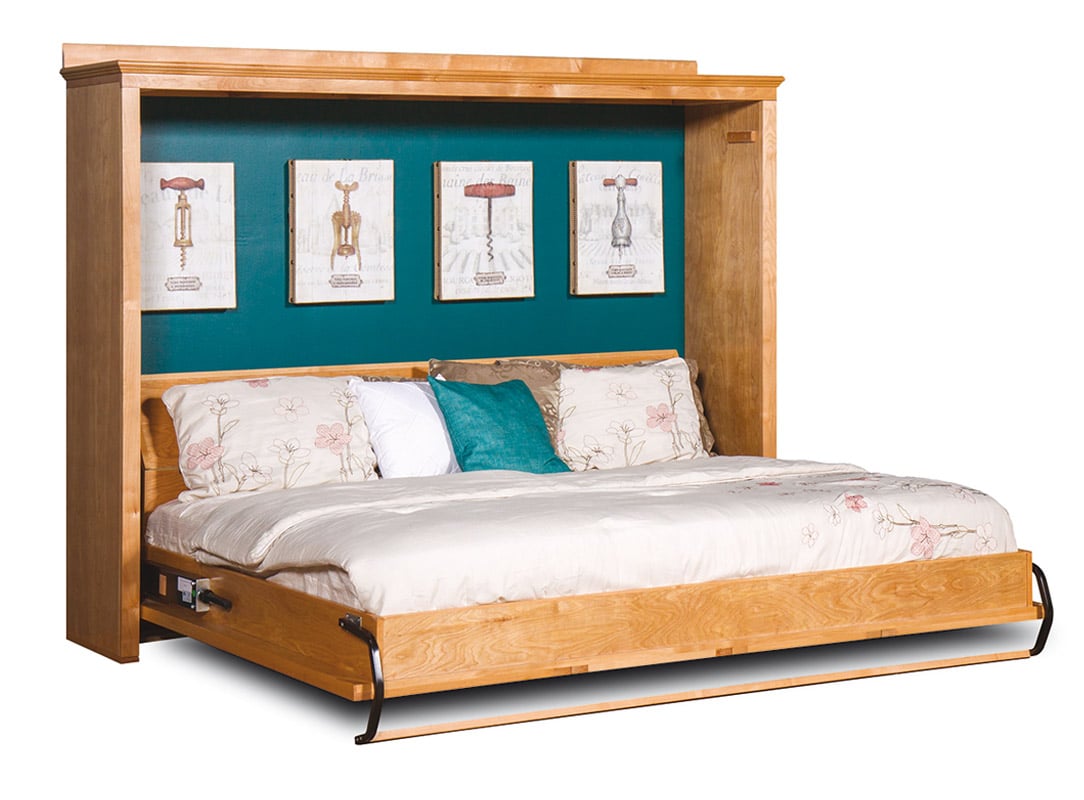 If this is a deterrent to adding a Murphy bed in your home, you may want to consider a horizontal wall bed. These beds are encased in a wider but shorter cabinet so that the width of the mattress is the only space you need to worry about when putting the bed to use.
What is the Purpose of the Room?
As mentioned in the opening of this article, with a Murphy wall bed you can reclaim any extra space to use year-round for whatever purpose you have in mind. Decide first what type of activities you will be utilizing it for.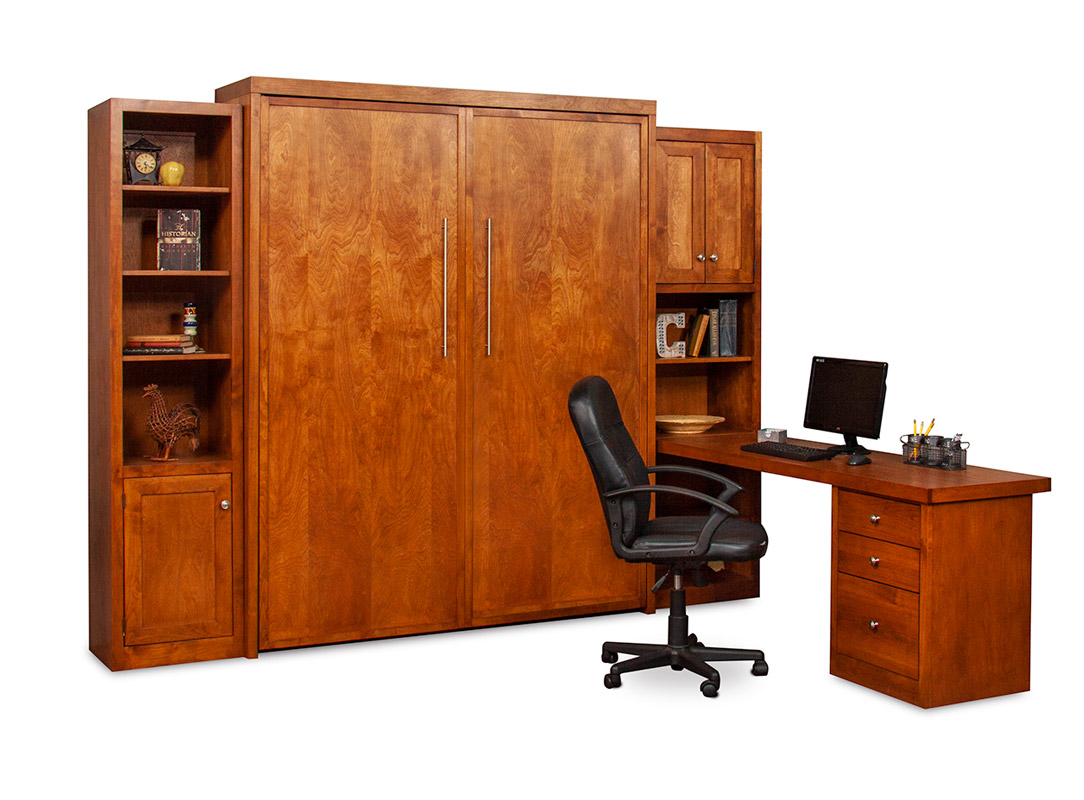 If your extra room will function as a home office, for instance, you may want to choose a wall bed model that comes complete with a desk and perhaps even side piers configured with bookshelves, drawers, a printer shelf, filing space and storage. With a custom Murphy bed system, you can even add task lighting, electrical outlets, and USB ports where you most need them. There are also wall beds that include a sofa, table, and more.
Since you are already adding a cabinet that juts out from the wall, why not add side piers for storage? After all, you can never have too much storage space and we can easily configure your wall bed system with an attached wardrobe, full size desk, space for a TV or nearly anything you can imagine.
Mattress Quality
When you plan for adding a Murphy bed, also plan for the type of mattress you want. Although you can use your own mattress, all our wall beds come complete with a very supportive and comfortable mattress that fits in the cabinet perfectly. In fact, today's Murphy bed mattresses can easily compete with the traditional bed you sleep in every night for comfort and quality. Unlike a sleeper sofa, which usually has a bar across the width to support a mattress, a wall bed is plush enough to be quite comfortable even in the absence of a box spring.
Before shopping on our website for your best option, consider these tips on how to plan for adding a Murphy bed. Stay tuned for a second installment of this two-part series, coming soon.