The Kids Are Out of School – Time to Redo Their Rooms
Now that summer is here, at least in terms of the school year, chances are your kids need a project, or two, or three or four to keep them busy. This could be the perfect time to get them onboard with cleaning up their rooms – and give them a fresh new look. They are sure to be excited about this project if they have the chance to influence what their room looks like and how it functions. Here are some key points to consider when redecorating your child's room – and why space saving cabinet beds are a great choice.
What Functions Does the Room Need to Accommodate?
More than likely, your child's room needs to serve several different purposes. It is probably the place where they study, play games and enjoy sleepovers with friends. You don't want to stuff the room full of furniture and gadgets, but you do need it be functional for a variety of activities. That's where space saving furniture comes into play.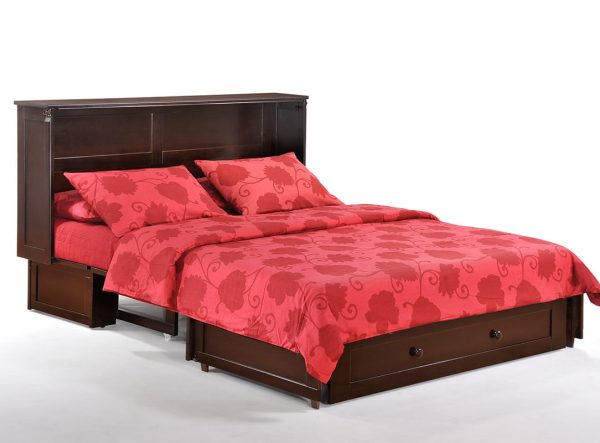 When is a bed not just a bed? When it's a cabinet bed, of course! These handsome Murphy beds, such as the horizontal Clover wall bed shown here, are easy to customize as the centerpiece of a wall bed system. Just add side pieces to double or even triple the functionality, such as bookshelves, drawers, closet or cubbies for a neat and tidy storage space in addition to the nifty, foldup wall bed. And the spacious storage drawer underneath provides a handy place to stow extra bedding, clothes, books or toys.
When Space is at a Premium
One way to ensure you get the most use out of your child's room is to incorporate space saving furniture, such as Murphy beds, in the design.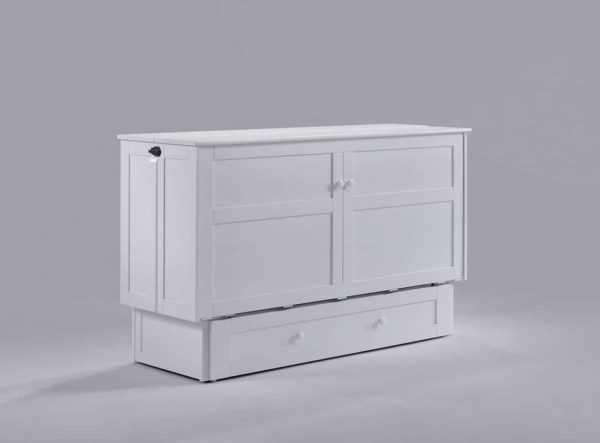 Cabinet beds in either a horizontal or vertical configuration are a great way to efficiently use the space in a child's room. Their small footprint means you can maximize the square footage in a small room while still providing a very comfortable, supportive sleeping surface for your child. The Clover cabinet bed comes standard with a tri-fold, premium gel memory foam queen mattress that is sure to amply accommodate your son or daughter well into their teens. And, with its power supply and USB ports, your kids can easily charge their phones and plug in their devices for hours of convenient study and play.
When You've Got Lots of Space
Maybe a lack of space isn't a problem in your child's room. But, other than a bunkbed (which is often unsteady and not aesthetic), there usually isn't much space for sleepover guests. With cabinet beds, this problem is solved! Taking up only a mere 10 square feet of space (with closed cabinet), it's easy to add another bed without taking over the room.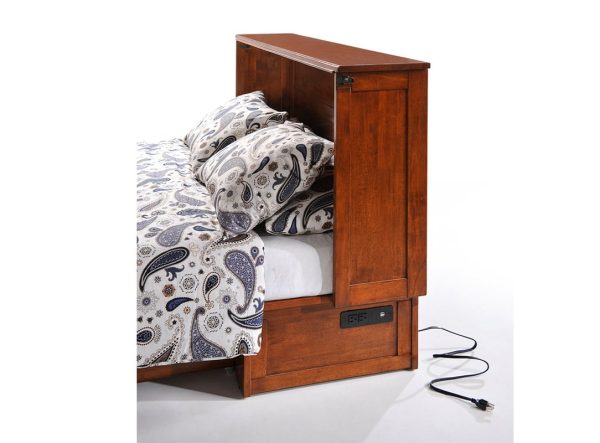 Let your son or daughter choose from the three available finish colors and between the two sets of drawer knobs that are standard with this model. This allows them a small freedom to decorate their room in the way they desire.
When it's time to remodel your children's bedrooms, look to space saving furniture and multifunctional furniture such as cabinet beds for a room they are sure to love.