Learn New Organizational Ways with Small Spaces
Strapped for space? Buying a larger home is not always an option. Perhaps, instead, you can learn to embrace your small space. Following these tips, which center around space saving cabinet beds, will allow you to love your compact house again by making it work more efficiently and look stylish.
Go Vertical
What small homes lack is square footage.  But it is not necessary to find a place for everything on the floor. Instead, go vertical to free up plenty of area.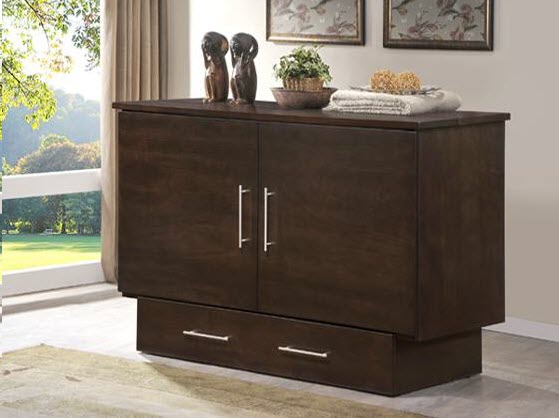 One way to do this is with space saving cabinet beds. The bulk of this piece of furniture goes up against a wall. The only part that takes up floor space is the base of the cabinet, which fits into about ten square feet. This compact footprint means that the majority of your cabinet bed is vertical. Only when the cabinet bed is in use for sleeping does the mattress easily pull out from the cabinet in seconds flat. The rest of the time, it is a handsome, all wood piece of furniture that makes perfect sense in a guestroom, family room or child's bedroom.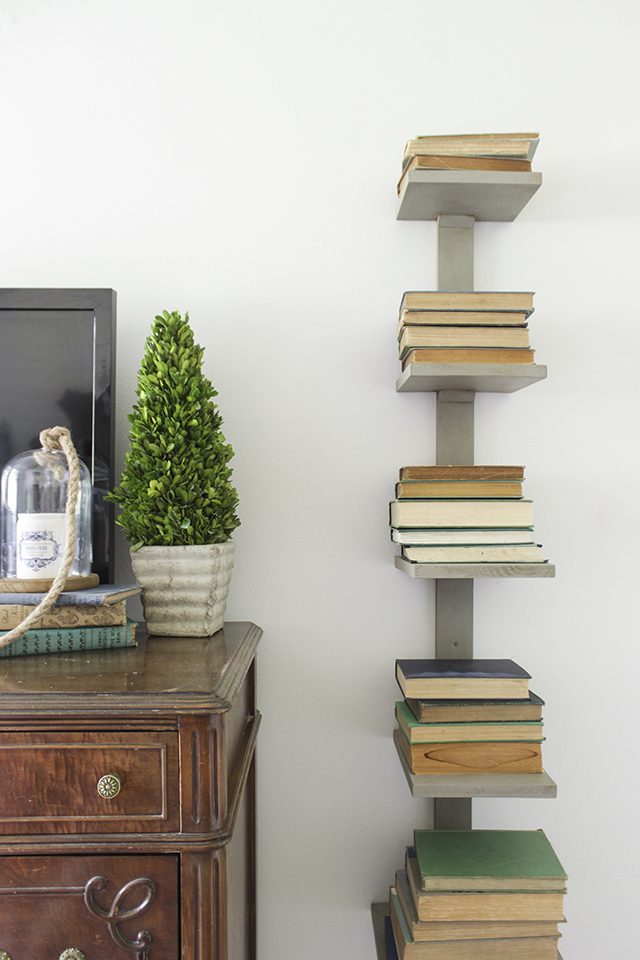 In addition to placing a guest cabinet bed against the wall, let your storage shelving go upward, too. Floor-to-ceiling bookshelves that span the space over a doorway are just one option. Floating shelves over the kitchen sink, pull-out spice racks in the space between appliances, hinged, fold-down dining tables or desks and bike racks on a living room wall are a few more ideas for vertical storage. Magazine racks are another vertical storage device that neatly holds items such as paperwork, homework, craft supplies and wrapping paper.
Opt for Double Duty Furniture
Here's another big tip for small spaces: don't ever opt for a piece of furniture that serves only one function, when possible.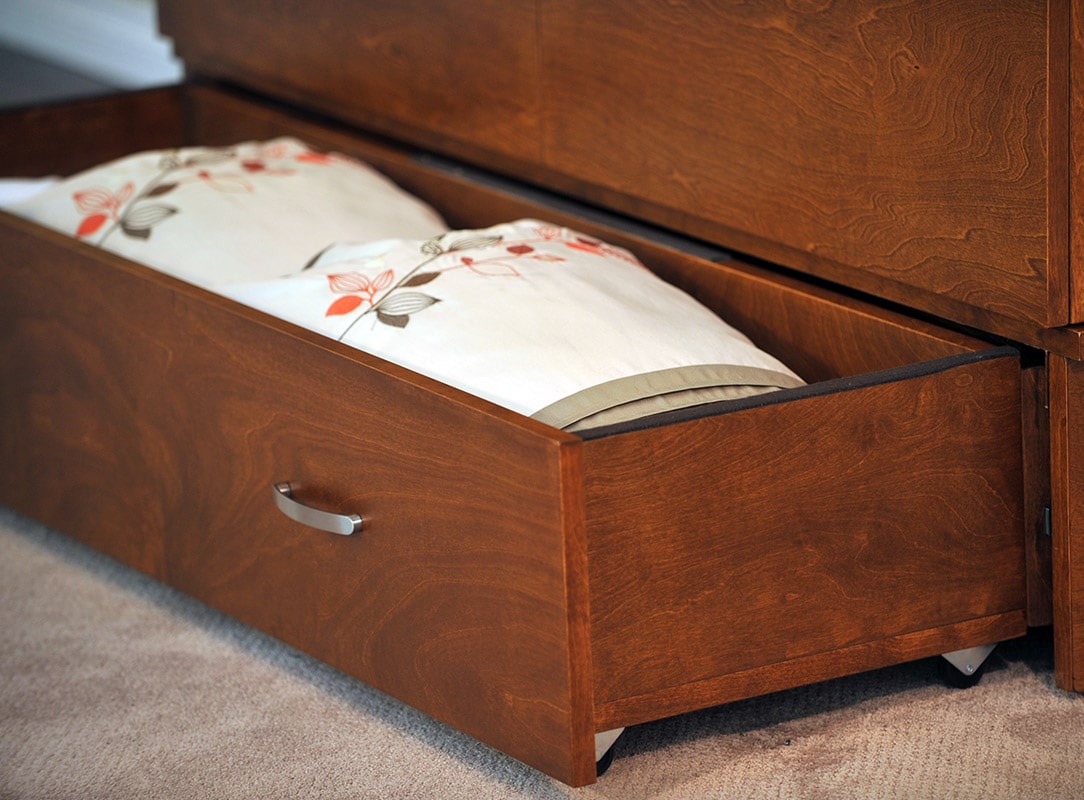 For instance, space saving cabinet beds are more than just a pretty face in the closed position. The top of the cabinet easily holds a television set up to 50 inches in size. Or, it makes an ideal place for books, collectibles, photos and the like. The bottom of the cabinet features a very roomy storage drawer where it's easy to hide extra linens, out-of-season clothing, shoes, toys and more. Some of our space saving cabinet beds even come equipped with a dual power/USB outlet located along the front bottom of the cabinet.
More double duty furniture ideas include storage ottomans, coffee tables with drawers and compartments, window seats or dining benches with storage and chairs that transform into stepstools.
Get Super Organized
One luxury that small space inhabitants do not have is the ability to be unorganized with their belongings. If you have more than one place in your home for the same or similar items, it's time to pare down the number and find a spot where they all fit together comfortably. Scarf and belt organizers are a big help in the bedroom or wardrobe. Stacked crates can hold shoes, toys, DVDs, books and games. Stacking bins help sort out pantry items and office supplies.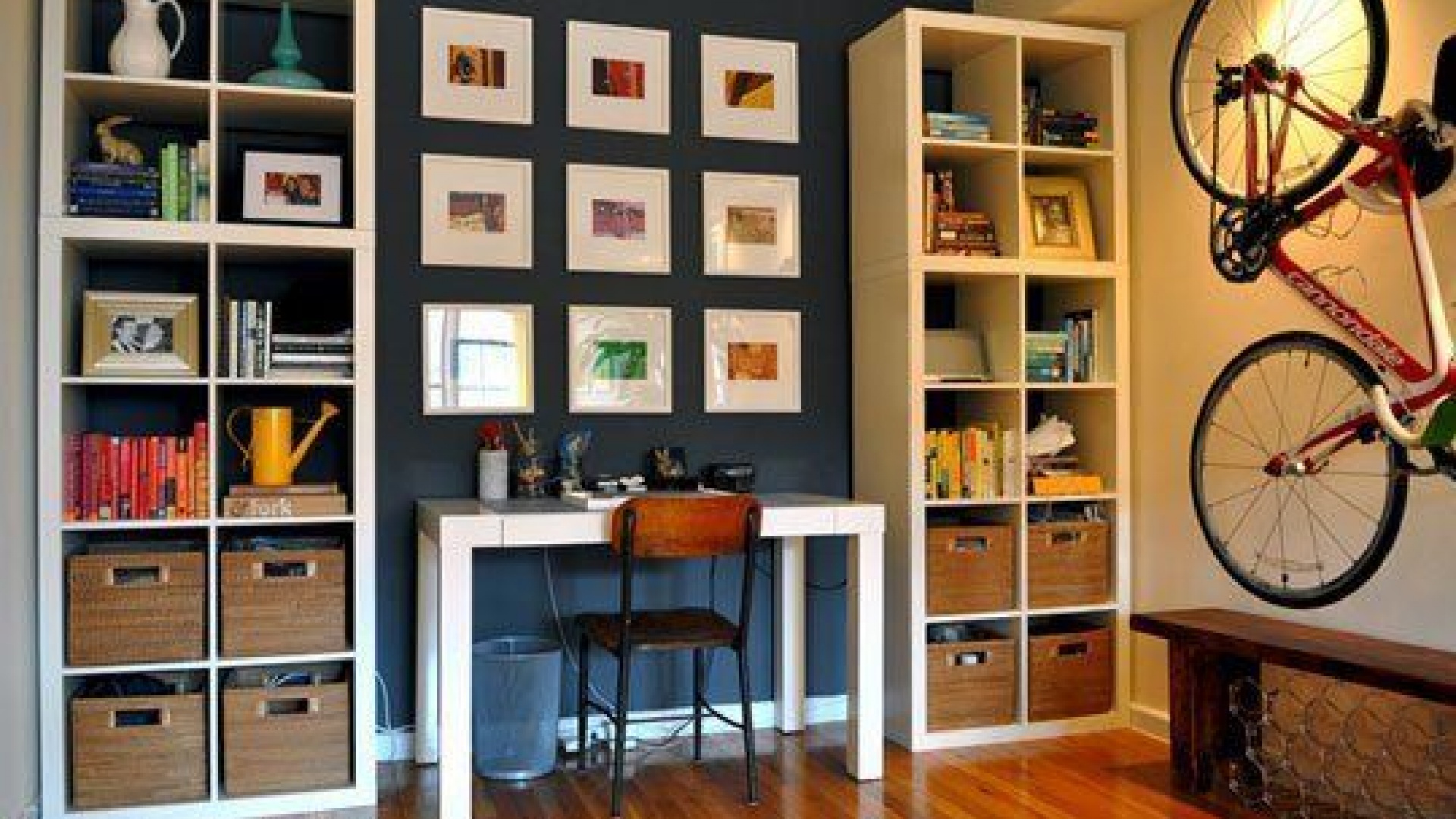 Here's one more tip: to make housecleaning easier, designate a basket or two or three for things like incoming mail, outdoor clothing, homework and such. Deposit miscellaneous items in the baskets throughout the week, then make sure you and your family members replace the items where they belong before tackling the rest of your housecleaning chores.
With these helpful hints and adding space saving cabinetbeds, you can learn to love your small space.