New Ways to Organize Your Stuff
Did you resolve to make this year the one where you will finally organize all the stuff cluttering up your home and your life? If that is the case, let us provide some tips to help you finally attain your goal to clean out and neaten up using Murphy wall beds and cabinet beds for organization.
Pile It Up
It is difficult to organize the items you wish to keep until you get rid of the ones you no longer need or want. A classic way to pare down your belongings is by creating three piles, which can be corralled using large garbage bags, blankets spread out on the ground or large tote bins. The three piles are: stuff to throw away, stuff to donate and stuff to keep. Be ruthless; if you haven't used something in a year or more, there really is no need to keep it around. And all those broken appliances, bits and pieces for craft projects, old textbooks, mismatched dinnerware, storage containers without lids and such? They should all be bound for the trash pile. Remember your goal is to clear the clutter so you can organize what's left.
When you've gone through your belongings, take the discard pile and donate it to charity and take your trash pile to the dump. Now doesn't that feel good?
A Place for Everything
Now it's time to get down to business and find a proper place for all the items you wish to keep. Emptied drawers, cabinets and cupboards are now ready to be freshly organized with items of like purpose, size and shape.
That probably still leaves you with plenty of stuff that has no home. We'd like to suggest that you get rid of furnishings that serve only a single purpose and replace them with multi-functional pieces such as cabinet beds and Murphy wall beds. Here's how you can use them to help you organize your life.
Cabinet Beds for Organization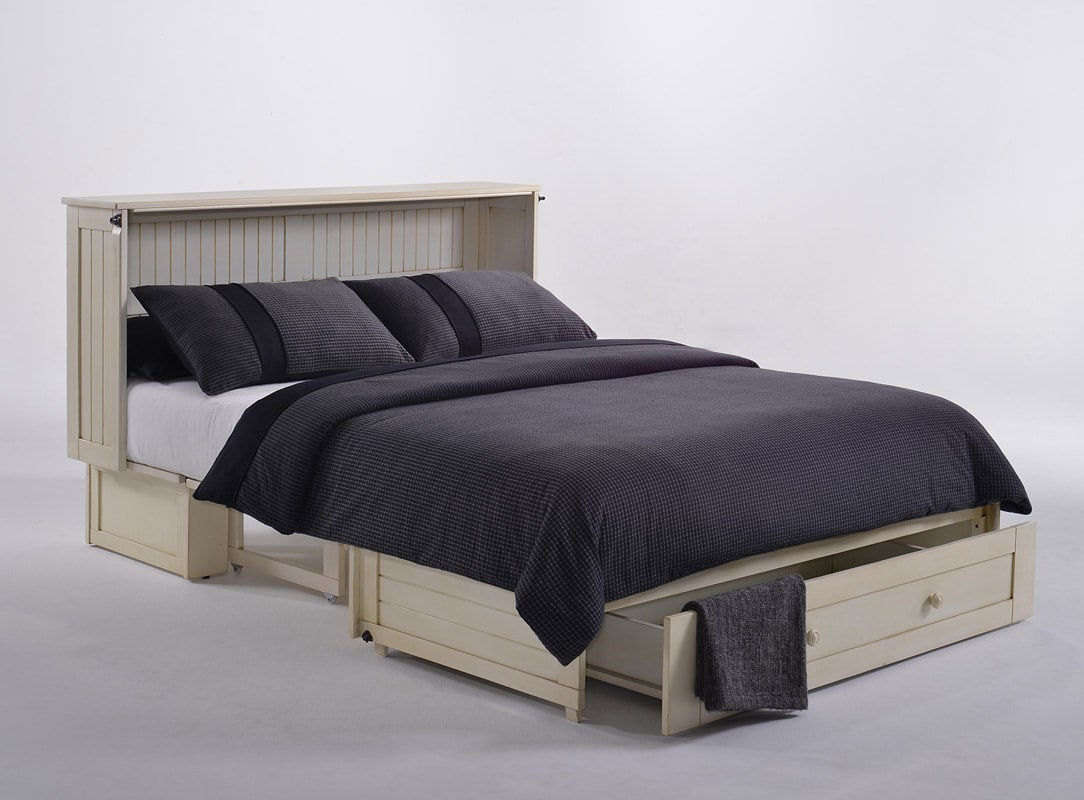 Are you currently using a sofa bed for overnight guests? Maybe you have a guestroom with a standard sized bed taking up a large percentage of the square feet. In either case, replacing those old extra beds with modern cabinet beds for organization is an ideal solution to your storage needs.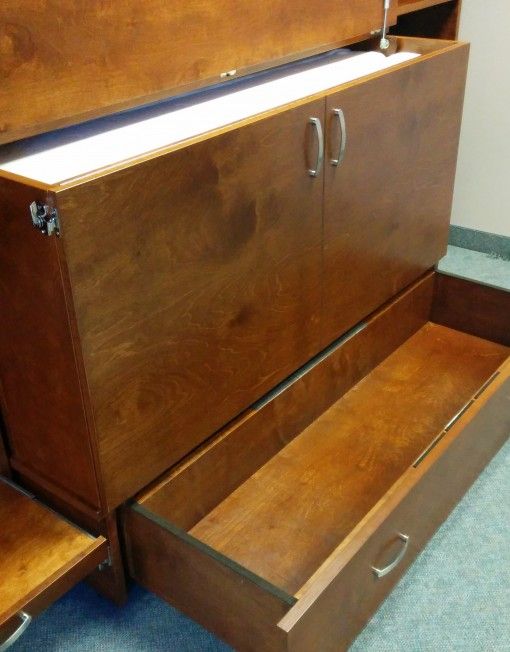 Each one comes with a roomy storage drawer along the bottom of the cabinet as well as a shelf along the top of the cabinet that can easily hold a large television set. Cabinet beds for organization allow you to have a handy place to store extra linens, holiday décor, out-of-season clothing and more. And while cabinet beds are a great boon to your organizational efforts, they also function as a comfy, easy-to-ready, queen-sized guest bed when the need arises. Now that's a win-win.
Murphy Wall Beds for Organization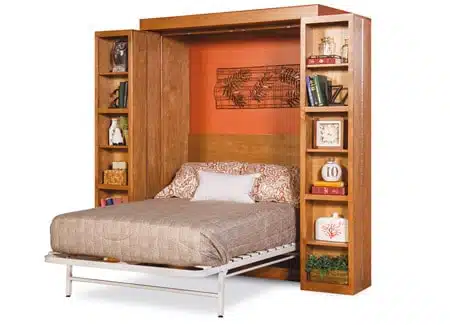 For a larger, more permanent way to create extra storage, consider using Murphy wall beds for organization. Murphy beds are attached to a wall for safety with a frame that houses a mattress in the size of your choice. By day, Murphy wall beds are a handsome cabinet; by night a simple tug brings the bed down for sleeping.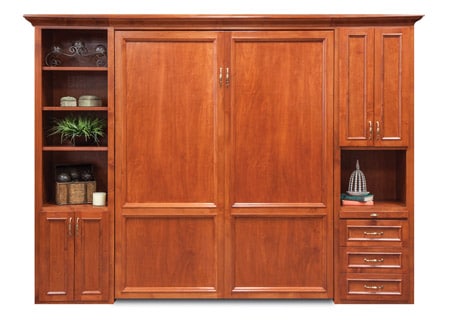 Additional storage space comes in the form of side piers. We carry many models of Murphy wall beds for organization that include one or two matching side piers in your choice of configuration: wardrobe, shelving, file cabinets, drawers and more. Just think of all the items you could store in these handsome pieces of furniture which have a very small footprint yet work hard to corral your stuff.
Murphy wall beds and cabinet beds for organization are sure to be your new, favorite tools to help you finally reach the goal of decluttering your home and managing your life.