Park Avenue: Sophisticated Style in a Versatile Cabinet Bed
Park Avenue – just hearing the name evokes images of classy style and sophisticated design with a touch of big city mystique. And that's what you will find in the Park Avenue Cabinet Bed from Murphy Beds of San Diego. It combines classic good looks with a shape and functionality that make it an easy addition to nearly any room of your home. Here's why you need to add a touch of Park Avenue to your décor, no matter where you live.
It All Starts With the Basics…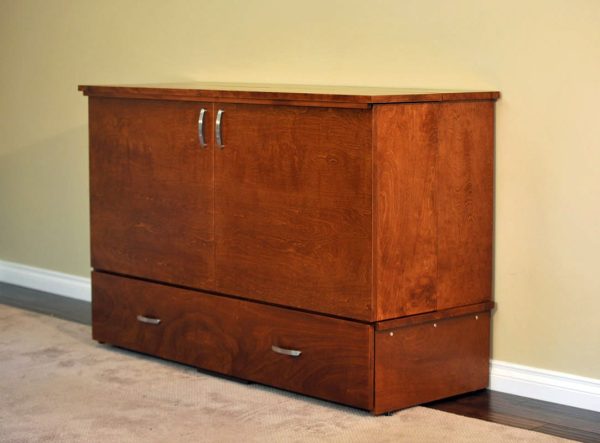 Let's start with the basic features of this free-standing cabinet bed.
The Park Avenue cabinet bed is made with all wood construction. Unlike other, similar pieces that use cheap particle board or MDF, this cabinet bed is sturdy and made to last. It is crafted from sustainable Birch wood that is harvested right here in North America.
From the joints to the open/close mechanism and every little detail of construction, the Park Avenue is a quality, class act. It is rated to support a sleeper of up to 500 pounds and can easily handle a 60" TV placed on the cabinet shelf.
And when it comes to comfort, the Park Avenue has that covered, too. Each of these cabinet beds comes standard with a CertiPUR-US premium memory foam mattress with cool gel. It's supportive yet soft and helps to keep sleepers from getting too hot at night.
…Then Goes on to Style and Use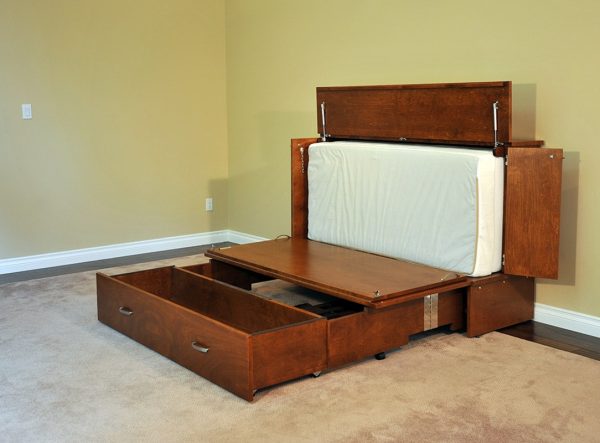 The style of the Park Avenue cabinet bed is one purposely designed to stand the test of time. It is a truly transitional style that looks just as good in a contemporary home as it does paired with traditional décor elements. Of course, you can make it blend in with any room's décor by choosing from 12 standard finishes. Or, ask us about available custom stain and paint options.
Add the benefits of an extra bed for guests and handy storage for items such as bedding or clothes and the Park Avenue becomes even more appealing. In just under 30 seconds, you can turn the handsome cabinet into a comfy bed, without having to move the TV or other items on top. The ingenious design of the side panels transforms them into a sturdy base for the comfy mattress, yet this cabinet bed takes up only a few feet of floor space.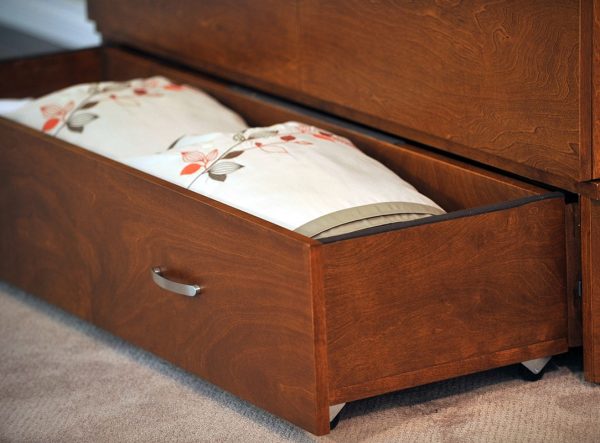 And then there's that large storage drawer – the largest in the industry, at 59". It slides out smoothly from the bottom of the cabinet and is an excellent place to store things like extra sheets, seasonal clothes, reading material or guest amenities.
Park Avenue in Your Home
Where could you use a handy, handsome cabinet bed like the Park Avenue in your home? A guest room, home office, child's bedroom, mother-in-law apartment? Or how about adding it to a living room in a space efficient condo or apartment? The possibilities are nearly endless. And with Park Avenue's sophisticated style and superior construction, you simply can't go wrong.