Perfect Pieces for a Playful Kid's Bedroom
Is the décor in your child's bedroom thoughtfully planned – or an afterthought? Often, this is the last room in the house to receive furniture upgrades and well-designed storage. Luckily, it is easy to give your children more functionality and more space where they need it. These tips for creating a playful kid's bedroom are just the thing to make them happy.
What Does a Child's Room Need?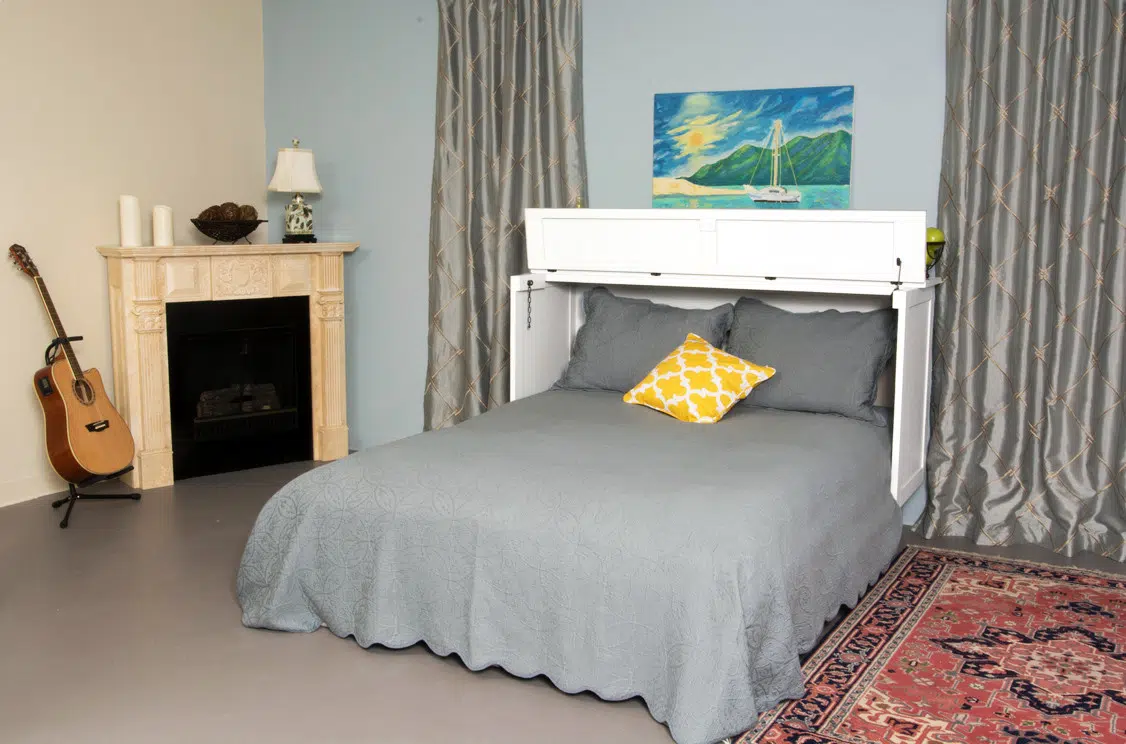 Your children have different needs in their bedroom, as opposed to the master bedroom or even a guest room. Most kids love having sleepovers, so an extra bed is always welcome. Storage always seems to be in short supply, especially if your kids like collecting items such as stuffed animals, dinosaurs or dolls. And a cozy place of their own to get homework done is a bonus. All these functions and more can easily be added to a playful kid's bedroom just by the addition of a cabinet bed or wall bed.
Cabinet Beds for Kids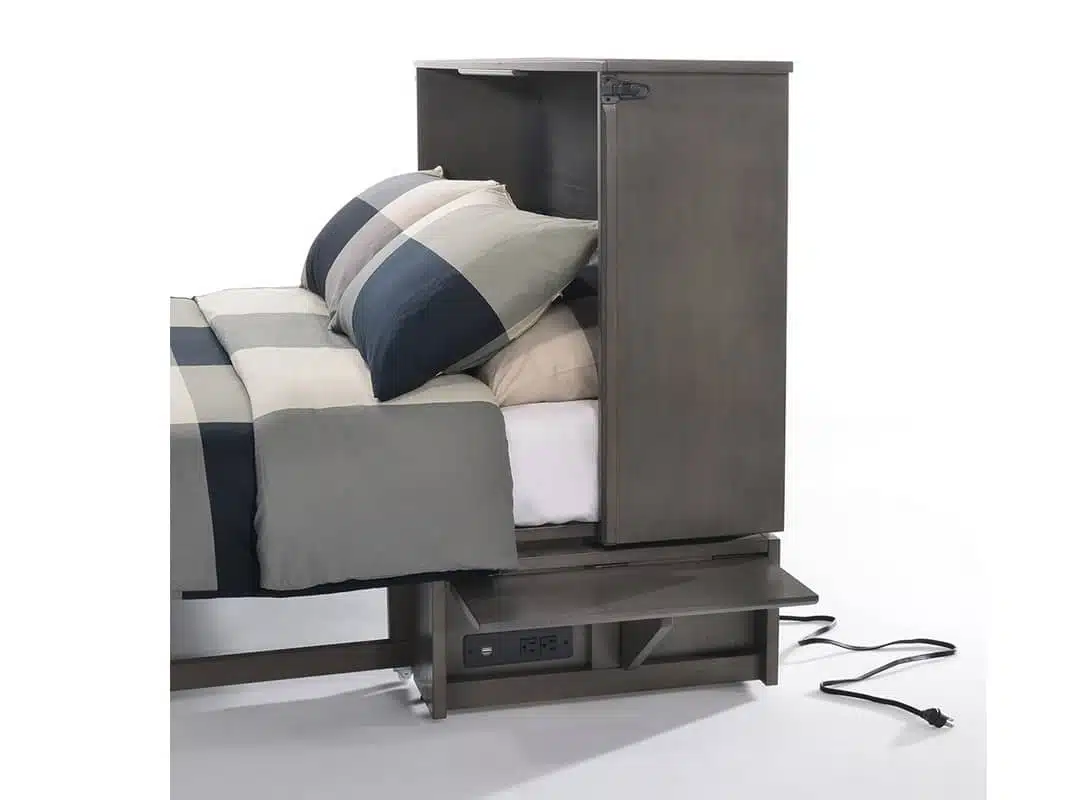 If your child's room is on the small side, a cabinet bed can be a great addition. Cabinet beds take up less than 10 square feet of floor space, leaving plenty of room for play. A cabinet bed provides an additional bed for friends staying the night or could be used for other overnight guests if your home is lacking a dedicated guestroom. These space-saving furnishings also feature a spacious storage drawer along the bottom of the cabinet, perfect for storing out of season clothing, comic books, toys and more. The top of the cabinet is an excellent place for a monitor or television set.
Wall Beds for a Playful Kid's Room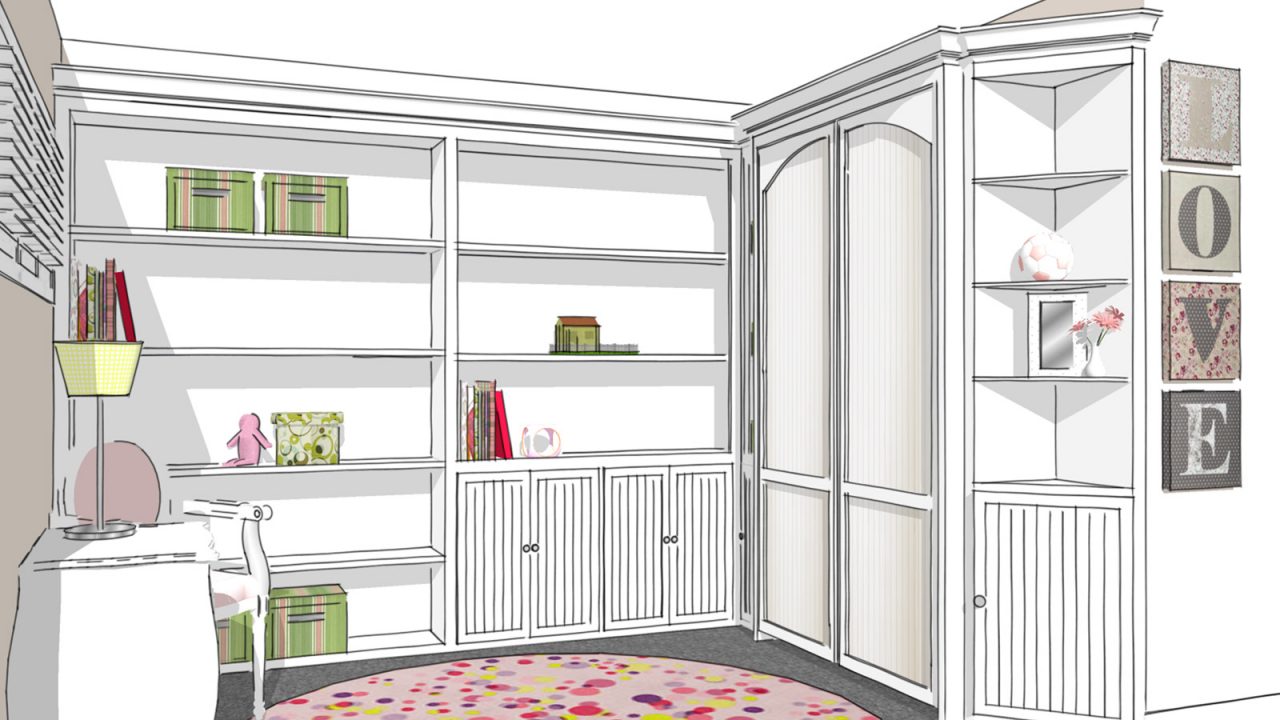 For a full bedroom upgrade, consider installing a wall bed system in your playful kid's bedroom. It all starts with a Murphy bed, such as the Palms wall bed shown above. This can function as your child's everyday bed or be used for overnight guests.
Next, add matching side piers and millwork to provide furnishings along the adjacent walls. As shown above, the Palms wall bed has a side piece that functions as a corner storage/display unit. The long wall to the left has customized shelving and cabinets for storage. All the pieces were created specifically to match the décor of this lucky child's room. Another option to consider is a desk that either fronts the wall bed itself or be added to the matching millwork – an easy upgrade.
Two is Better Than One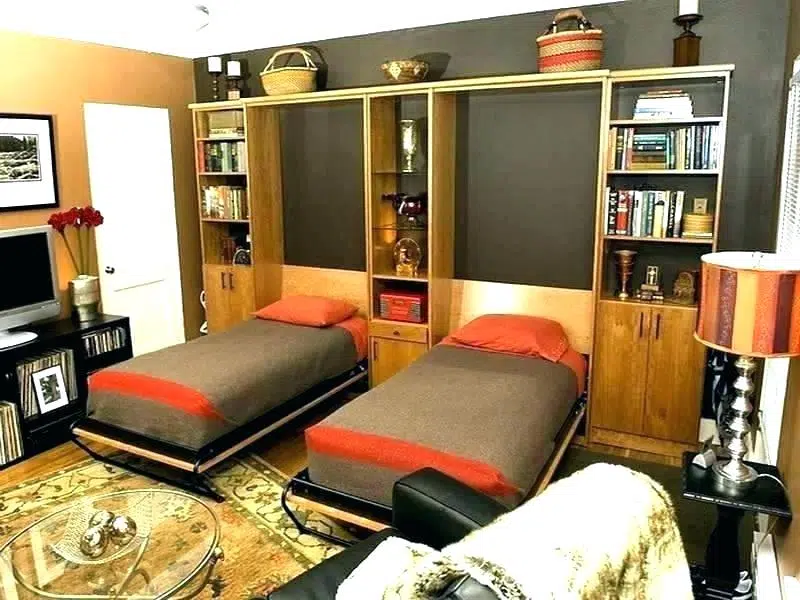 If the space is available, consider adding a pair of wall beds to your child's room. This is a great option if you have two children who room together or one child who frequently invites friends over to spend the night. As pictured above, three matching side piers allow plenty of space to display sports trophies, favorite books and other items while the doors keep clutter hidden away.
Sofa Wall Bed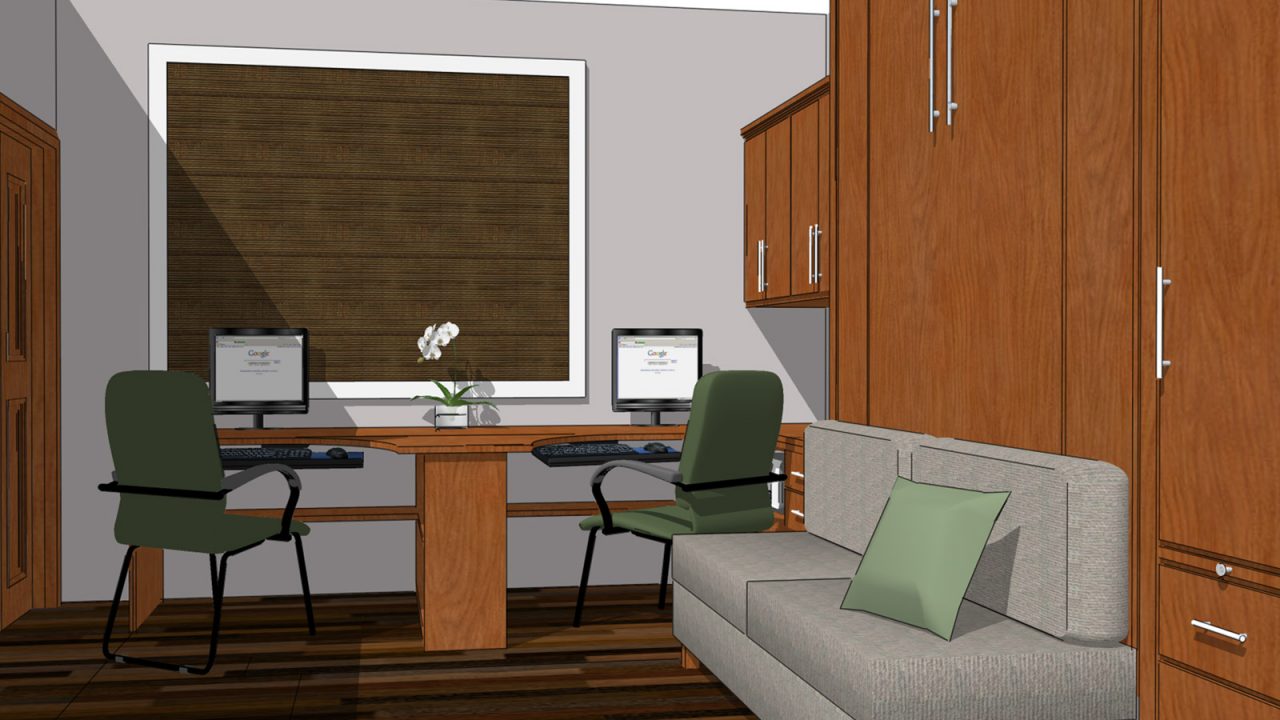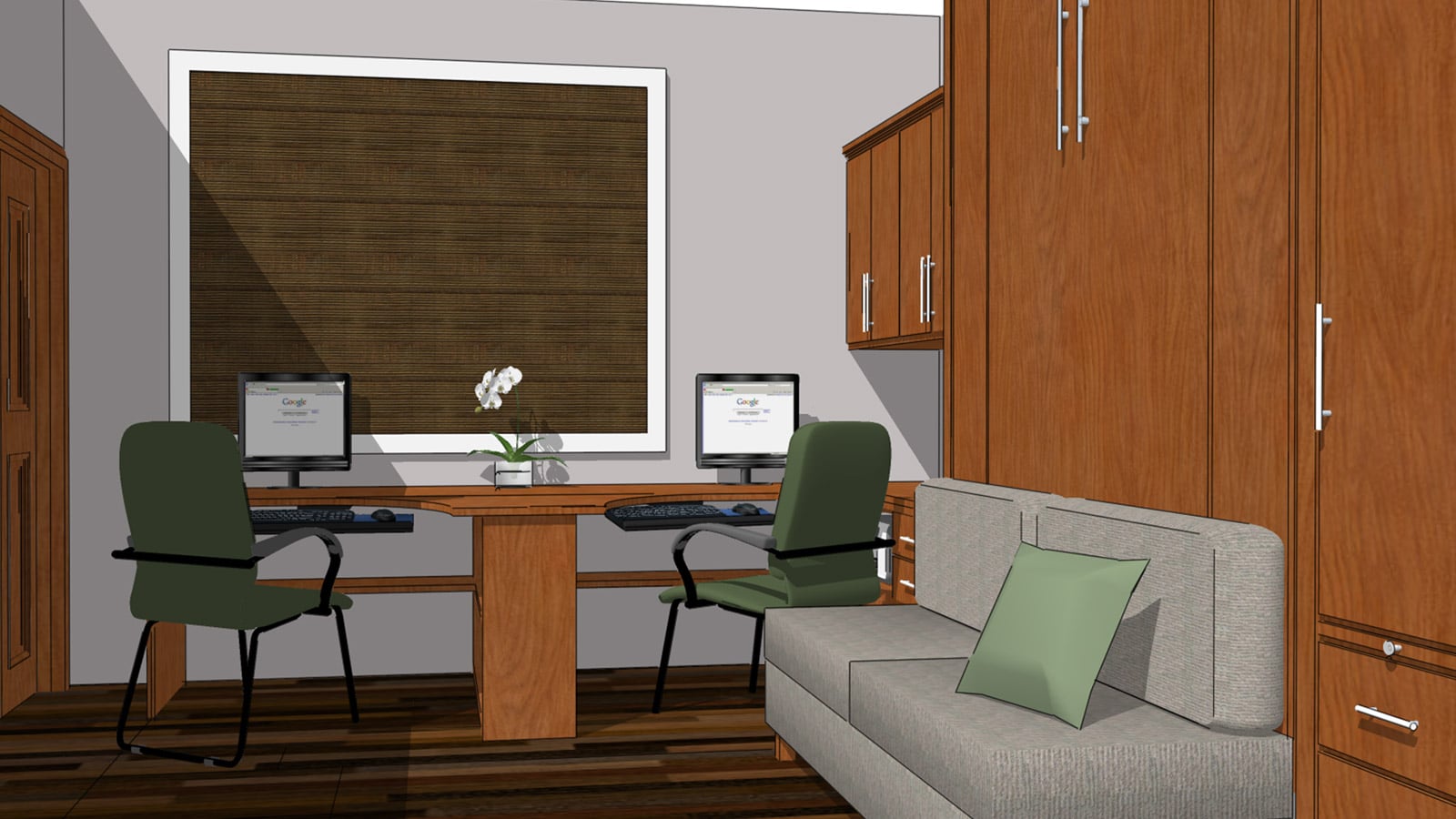 Here is another great idea for creating a playful kid's bedroom: a sofa wall bed. If your child enjoys playing video games or watching movies, a sofa in their very own bedroom will be a welcome addition. This is a place where they can hang out with friends and watch TV to their heart's content, then simply pull the Murphy bed down over the sofa when it's time to hit the hay.
If you are looking to upgrade your child's room, these perfect pieces for a playful kid's bedroom offer an excellent starting point on which to build.