Rental Space Headaches Solved with Multipurpose Wall Beds and Cabinet Beds
Whether you are the one renting a home or providing a rental unit to tenants, there is one thing for sure: rental space headaches caused by lack of square footage. Here we take some of those headaches and propose a novel solution in the form of multipurpose wall beds and cabinet beds.
Headache: no dining room
The dining room is often the first to go when it comes to creating a small rental space. Usually, a limited area is reserved for a dining table and chairs within the kitchen (also referred to as an eat-in kitchen), or perhaps in a narrow space between the kitchen and living areas.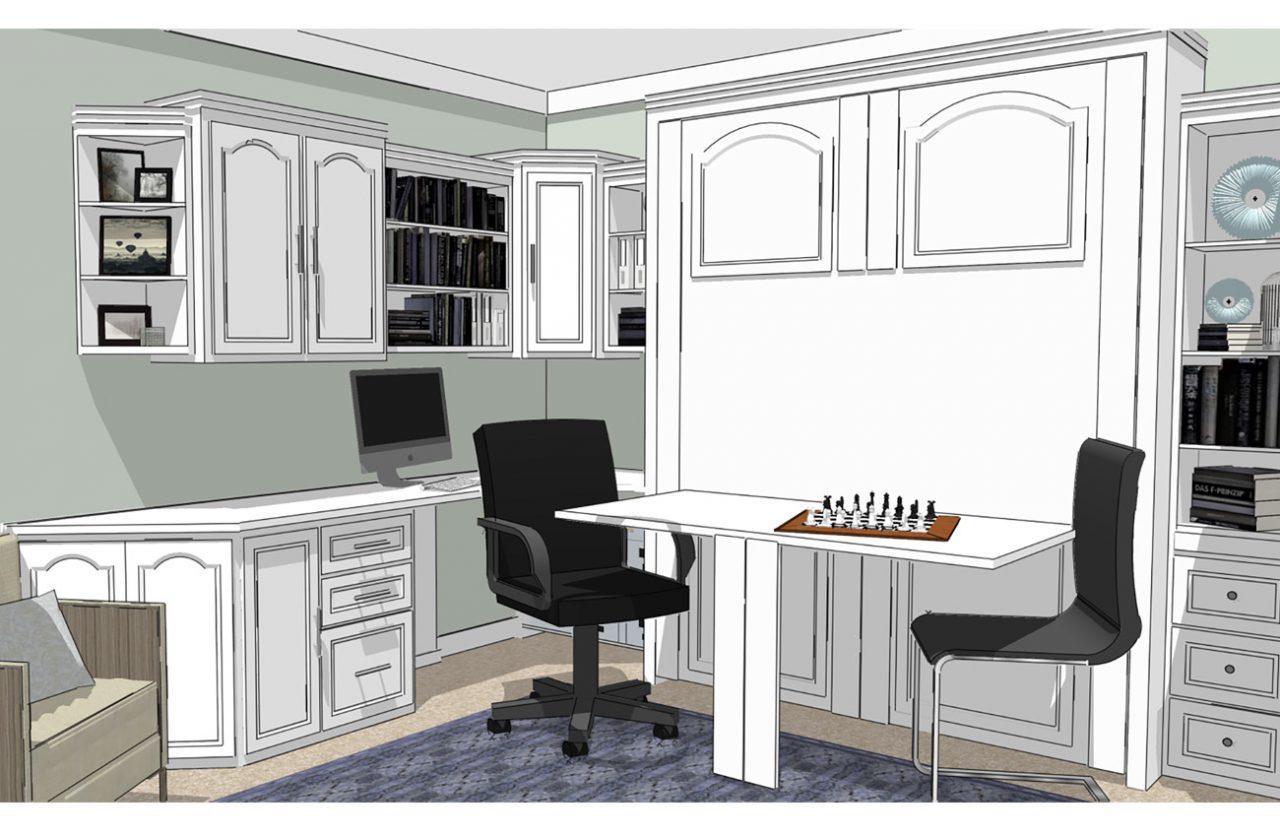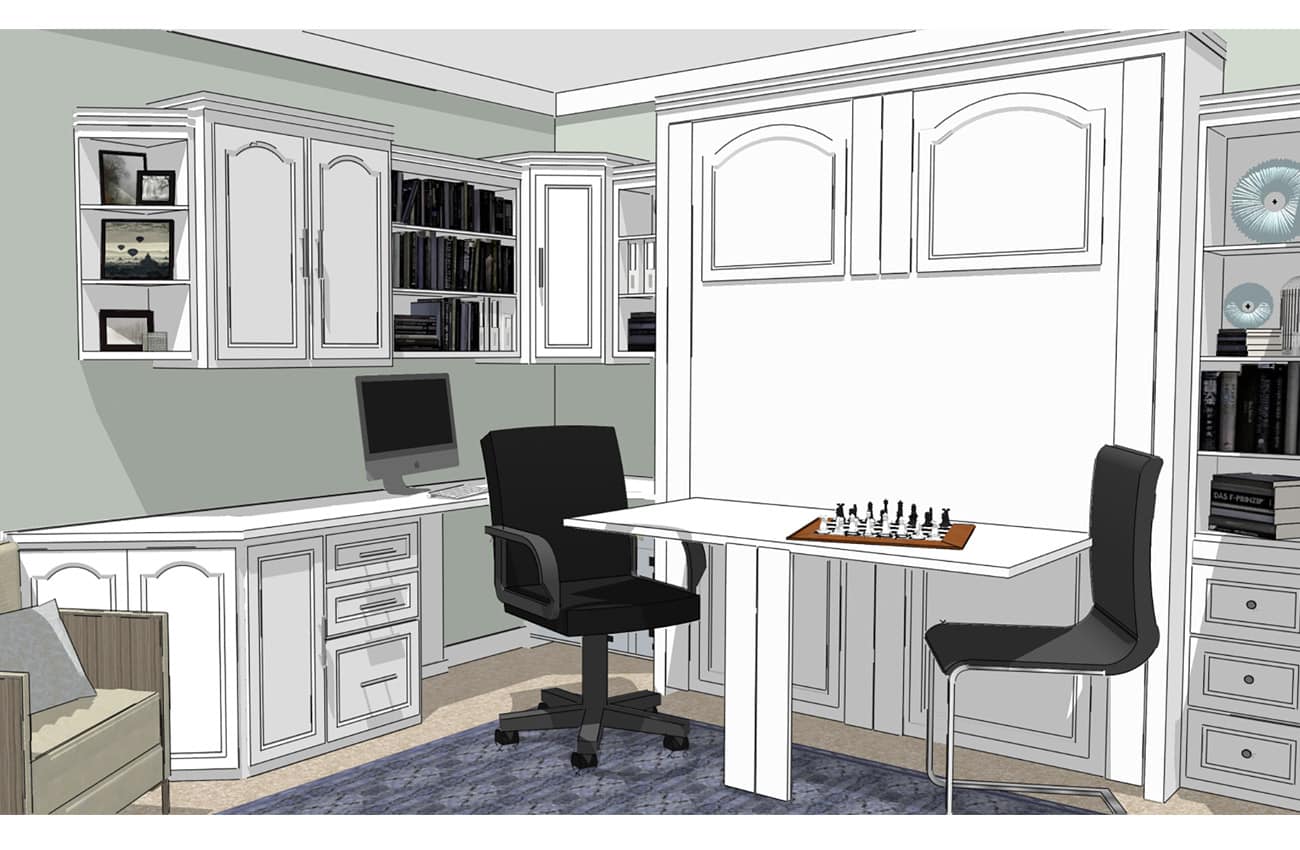 The solution? Free up space on an everyday basis by adding multipurpose wall beds that include a table/desk along the front of the cabinet. By day, with the cabinet closed and the table pulled down, the wall bed functions as a place to enjoy a meal, play a game, work on a computer or perhaps enjoy working on a hobby. At night, simply clear off the table and pull the mattress down from the cabinet to sleep. This is a great solution for a tenant's bed in a very small rental space. It could also provide a solution for overnight guests who can bed down in the "dining room" during their stay. In either case, multipurpose wall beds are quite comfortable and supportive.
Headache: one large room without zones
Here is another common scenario in a rental home: lack of separated rooms. Often referred to as a studio, this type of configuration creates a problem due to lack of privacy and clearly defined roles for the room.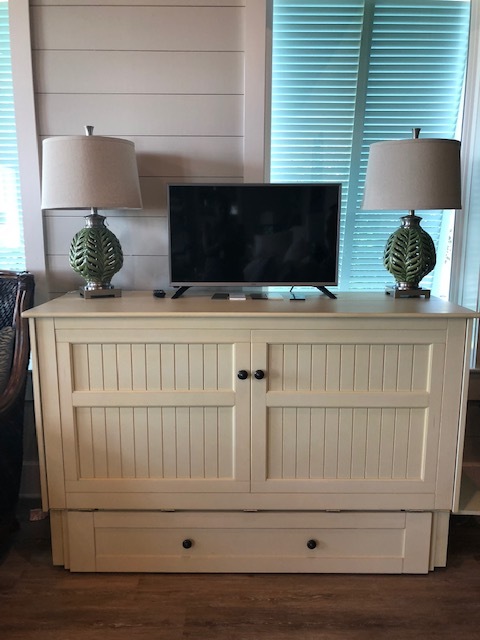 The solution? Add a cabinet bed. Because they do not have to be attached to a wall, cabinet beds with their compact footprint and lower-to-the-ground profile can be placed anywhere in a room. They can easily function as a room divider. An added bonus is that the top shelf of the cabinet is the perfect size to hold a television set of up to 60 inches, or other items such as a collection of books, pictures or a vase of fresh flowers. In addition, there is a roomy storage drawer along the bottom of the cabinet where you can handily stow extra clothing, bedding, shoes or similar items. Cabinet beds can help define different zones in one large space while also providing a comfortable sleeping platform and essential storage.
Headache: no dedicated bedroom
Often, rental units do not include a dedicated bedroom. While a sofa bed is one way to solve this problem, we have a better solution using multipurpose wall beds.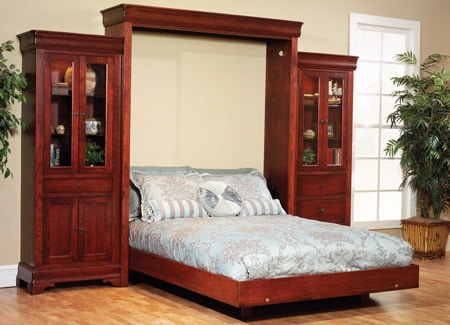 A more permanent installation is a great way to incorporate a comfortable bed along with lots of storage space in a rental home that you are leasing to tenants. Keep the unit looking tidy and create a bedroom of sorts by installing a wall bed with side piers along one wall. Multipurpose wall beds need to be securely attached for safety so they actually become part of the home, which increases the value. Tenants are sure to love all the ways they can use the side piers (a bookcase, wardrobe and cabinets are just a few options) as well as get a good night's sleep on the bed after it is pulled out and down from the cabinet.
How many ways could your rental space use multipurpose wall beds and cabinet beds?