The Essential Cabinet Bed Buying Guide
Ready to add a space-saving cabinet bed to your home? These versatile furnishings are becoming quite popular and there are lots of new manufacturers jumping into the fray with their own offerings. So which one is right for you? Read through our essential cabinet bed buying guide to find one that is the best value for your money.
The Frame
This is where cabinet beds are set apart. There are many inexpensive cabinet beds made overseas but often then are fashioned out of cheap MDF, particle board and materials treated with possible carcinogens.
Instead, make sure that the cabinet bed you consider purchasing is made from solid hardwood and plywood. It's even better if the wood is sustainably sourced in North America, like the majority of cabinet beds we offer at Murphy Beds of San Diego.
The Finish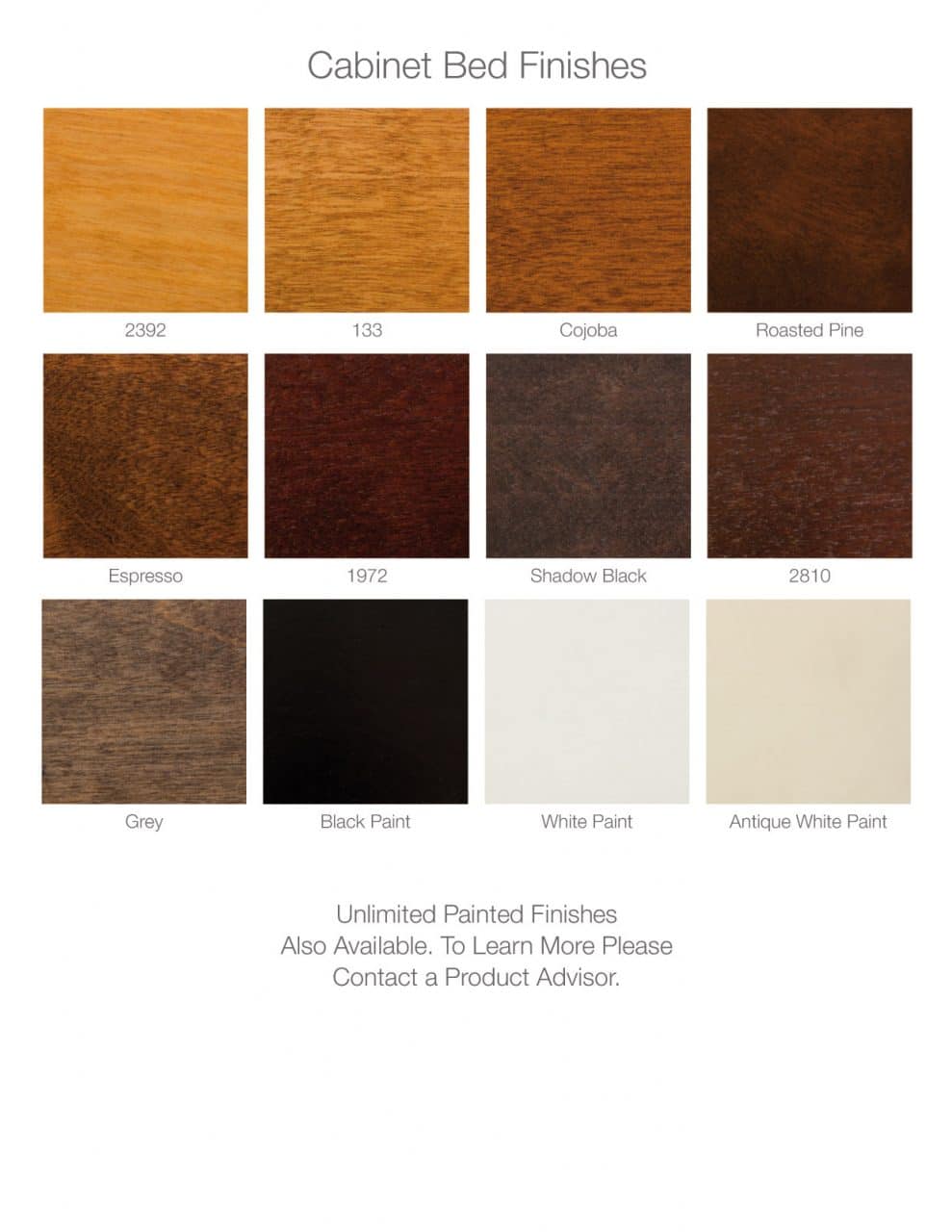 Here is another area where you will find cheap cabinet beds that have been finished with varnishes that contain possibly harmful chemicals.
All of our cabinet beds are finished with nontoxic stains. You have a choice of color, anything from light to dark, white or black. We can even order your cabinet bed with a custom stain that closely matches other pieces in the room, if you so desire.
The Bed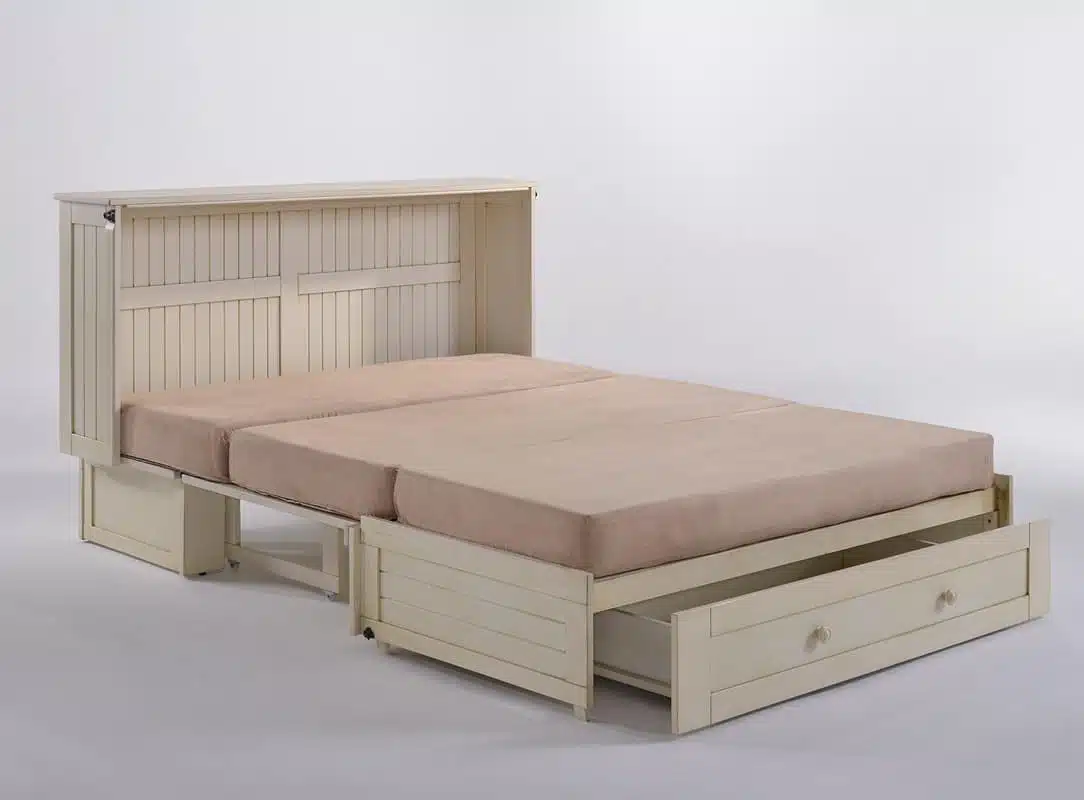 One of the most difficult things for a sleeper getting into a sofa bed or air mattress is that they lower than a traditional bed. Our cabinet beds are made with a higher sleep platform than most others, making it closer in height to a regular bed.
These cabinet beds are sold complete with a queen-size mattress. The mattress is very comfortable and supportive. It is trifold to easily fold up into the cabinet and made from premium gel and memory foam. Beware of cheaper cabinet beds that include a thin, flimsy mattress.
The Warranty
An inexpensive cabinet bed is not a bargain if it doesn't last. That's why all of our solid hardwood cabinet beds come with a 10 year warranty on the bed itself and a three year warranty on the premium mattress. These cabinet beds are made to be durable and last for years. Always check the warranty specifics to ensure you are getting a durably crafted cabinet bed for your money.
The Extras
When is a cabinet bed not a cabinet bed? When it comes with so much more.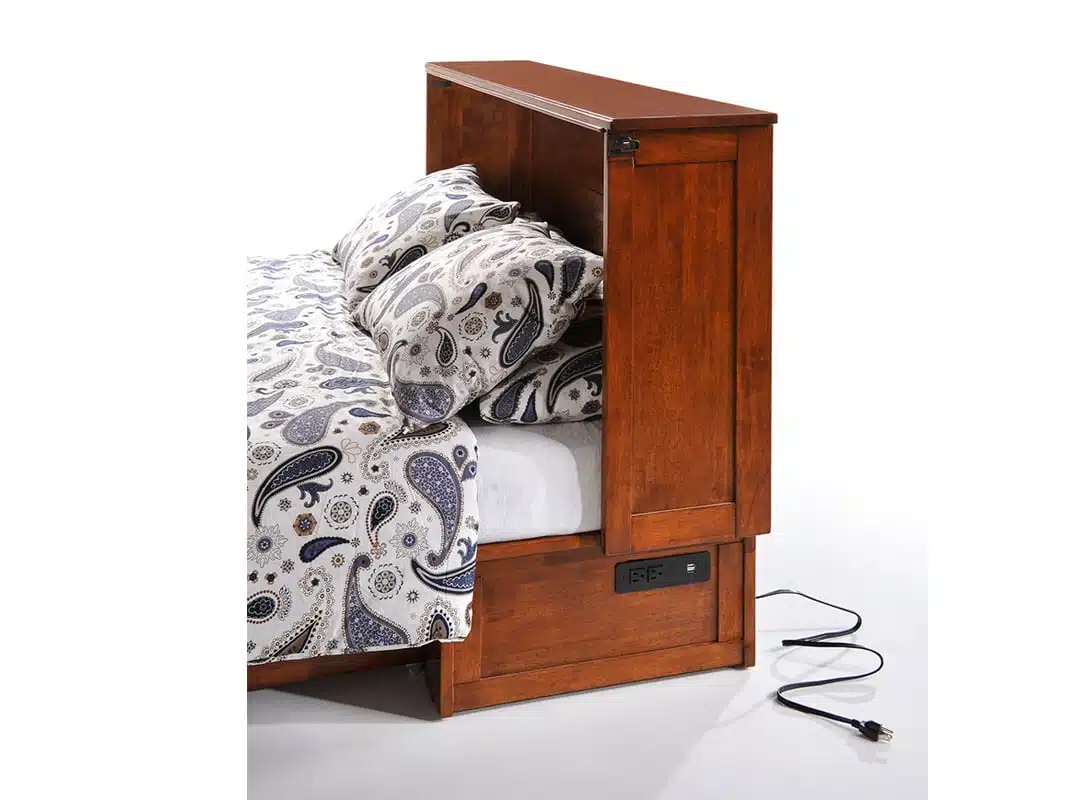 Many of our cabinet beds come standard with a set of USB ports and power outlets built into the cabinet at the head of the bed (when the mattress is pulled out). This makes it convenient to charge electronic devices.
Another extra feature on many of our beds is two sets of cabinet pulls in wood and pewter. You can change them out depending on your whim and your style.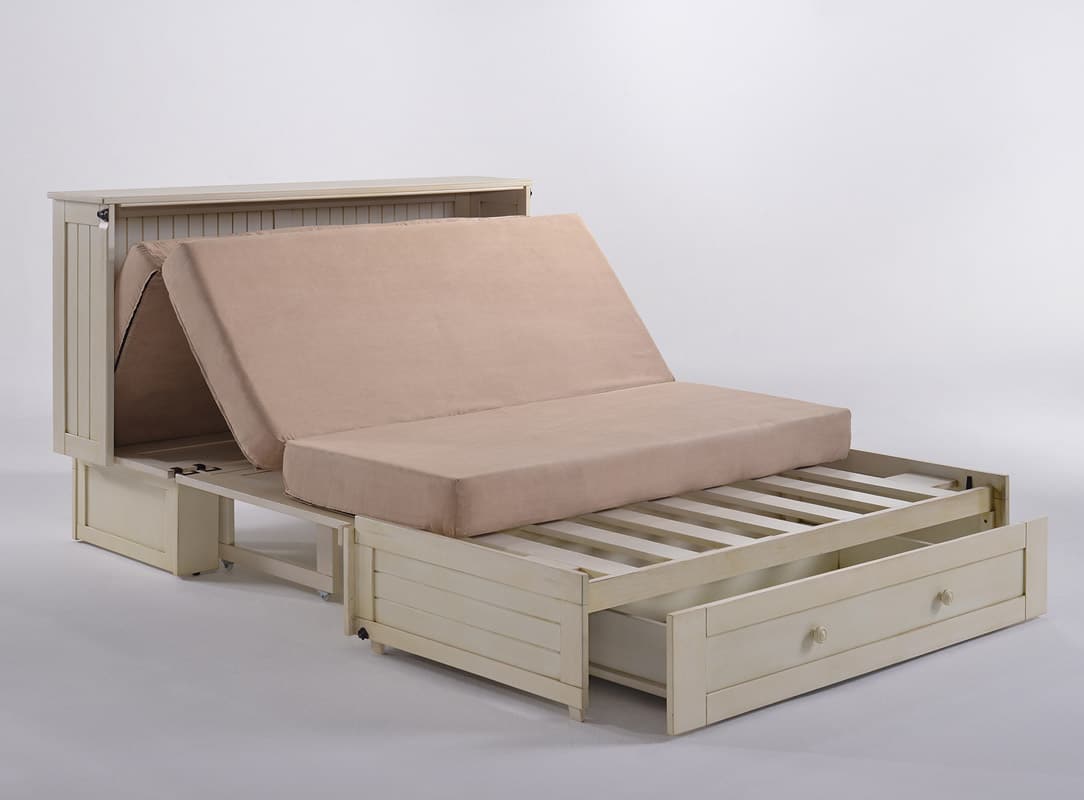 And finally, a very roomy, 59-inch storage drawer is included with each cabinet bed (other than The Cube). Who couldn't use more storage space?
Hopefully this essential cabinet bed buying guide has helped you determine the difference between models and which is best for your home.