Tips for Styling a Shared Space Home with Murphy Beds
With more and more American families deciding to share a home to save money and promote close relationships, it is important to consider how best to furnish and decorate the shared space. A Murphy wall bed is one of the best ways to make the square footage you have more functional and more usable on an everyday basis. If you are living in this situation or just in the planning stages of making it work for your family, try these tips for styling a shared space home with Murphy beds.
Shared Space Means Adding Functionality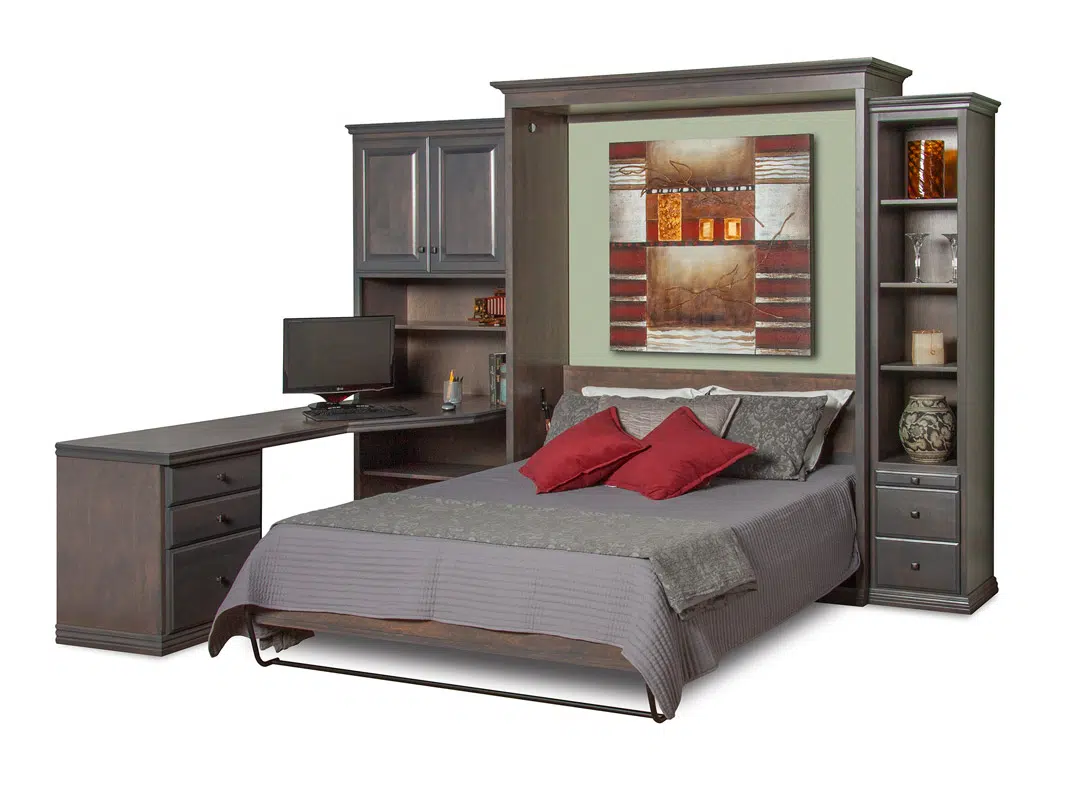 Perhaps the most important thing to consider when styling a shared space home is using every square foot of space available. In terms of adding a Murphy bed, this could be used as an everyday bed for some members of the family. Then again, if there is an extra room that needs to function as both home office and hobby or rec room, it doesn't make sense to have a traditional bed taking up so much floor real estate. A Murphy wall bed solves several problems at once: it can include a desk and side piers for office storage, the desk can double as a work surface for laying out projects, and it is available when guests come for an overnight visit.
More Storage is Always Needed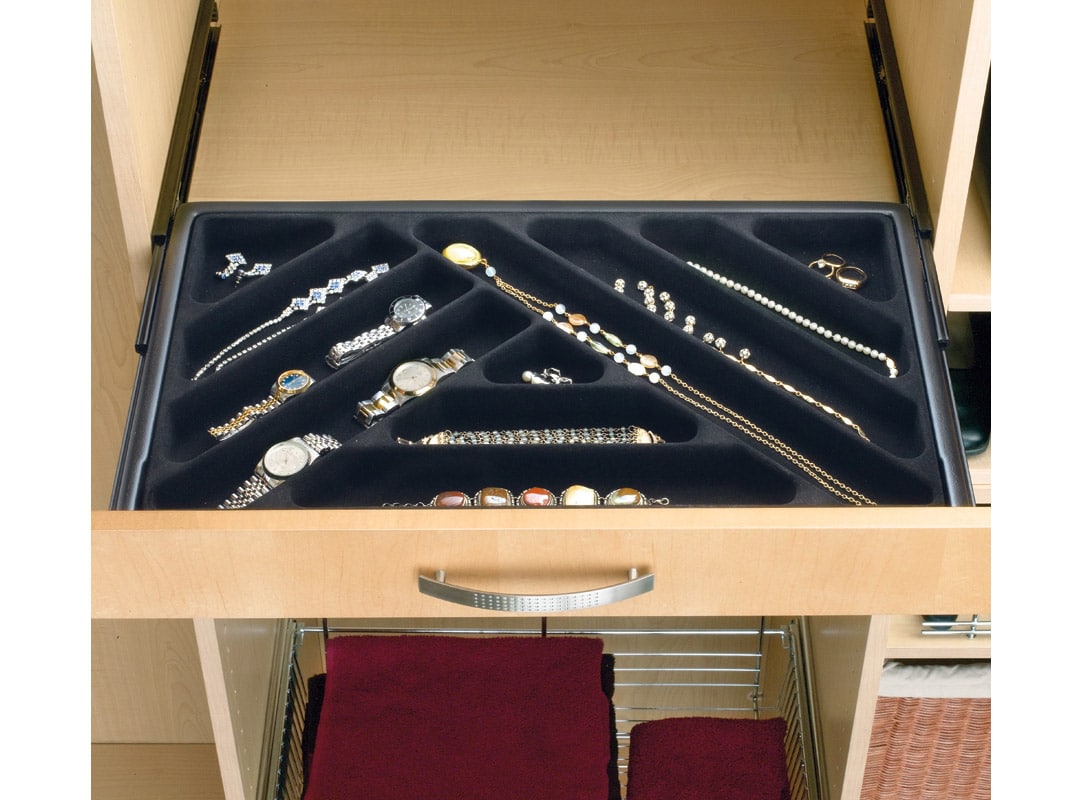 No matter how much storage is already built into your home's design, there is always a need for more. This is one area where styling a shared space home with Murphy beds makes perfect sense because there are so many options to add storage. Nearly all our wall beds can be ordered with matching side piers – or even an entire room full of custom, matching cabinetry, if that is what you want – that can be configured in many different ways. Whether you prefer a wardrobe, bookshelves, open shelving for cubbies, drawers, a computer tower cupboard, or even a place to stash a pet bed, the possibilities are nearly endless. Make an inventory of everything you and your family want to keep, then decide which configuration would work best to corral all that clutter.
Neutral Color and Style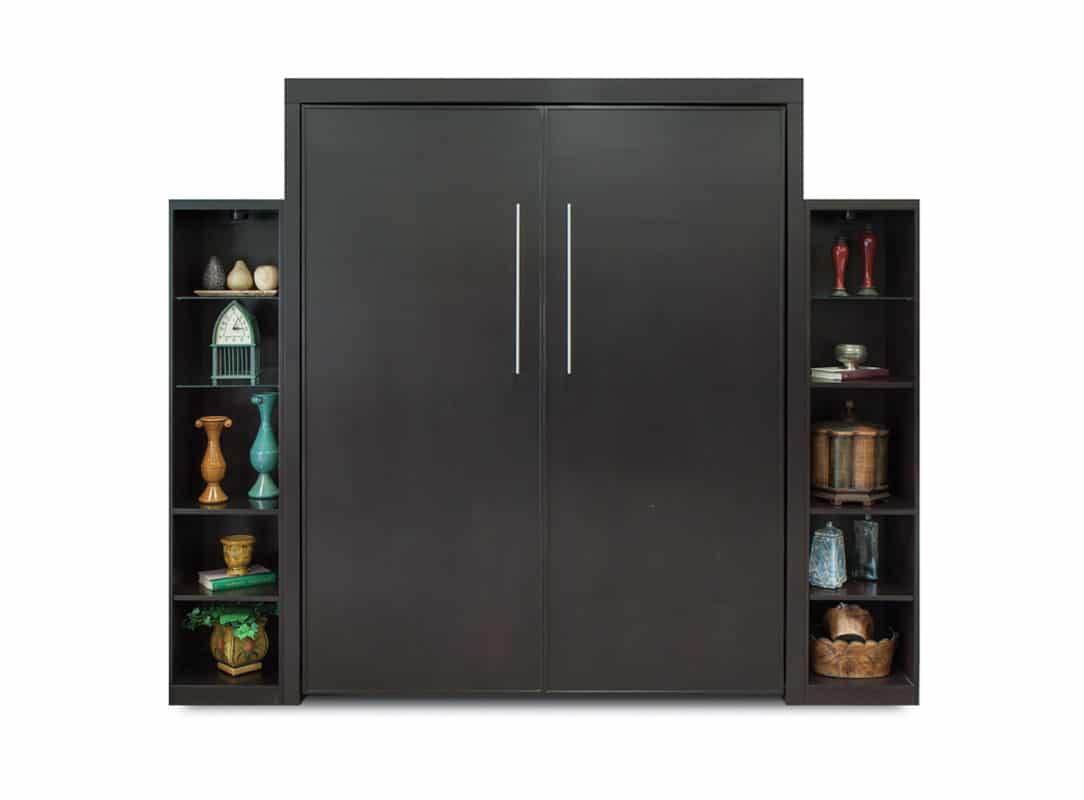 In order to please everyone in your household, styling a shared space with Murphy beds should keep things neutral in terms of color and design. A wall bed with simplistic style, such as the Encore Wall Bed in ebony finish pictured above, will ensure that everyone is happy with the choice. It also means that the room will be easy to redecorate later if you wish to mix things up a bit. Classic styling is always a good idea and won't take away from other design elements in the room.
Modularity, Scale and Proportion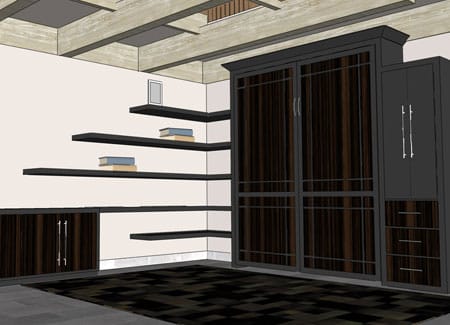 If you must deal with small rooms in your shared space home, a Murphy wall bed is an ideal addition, especially for subdividing the space. Although it may seem counter intuitive, using a large piece of furniture like a wall bed ensures that both form and function are appropriate and usable. Keep the rest of the furnishings on a like scale, as well, to provide consistency so the room has a unified and proportionate look.
We hope you have gotten some useful information from these tips for styling a shared space home with Murphy beds. Now, what are you waiting for? Go shop for your ideal wall bed today.