Top 5 Most Popular Cabinet Bed Features
Cabinet beds are a popular, compact alternative to a traditional Murphy wall bed. Sometimes referred to as a Murphy cabinet bed, this go-anywhere piece of furniture is quite handy and a perfect fit in any home, no matter how tiny. But besides their handsome cabinetry and the queen-sized bed hidden inside, there are many popular cabinet bed features that our customers love. Here are the top 5.
Solid Hardwood Cabinetry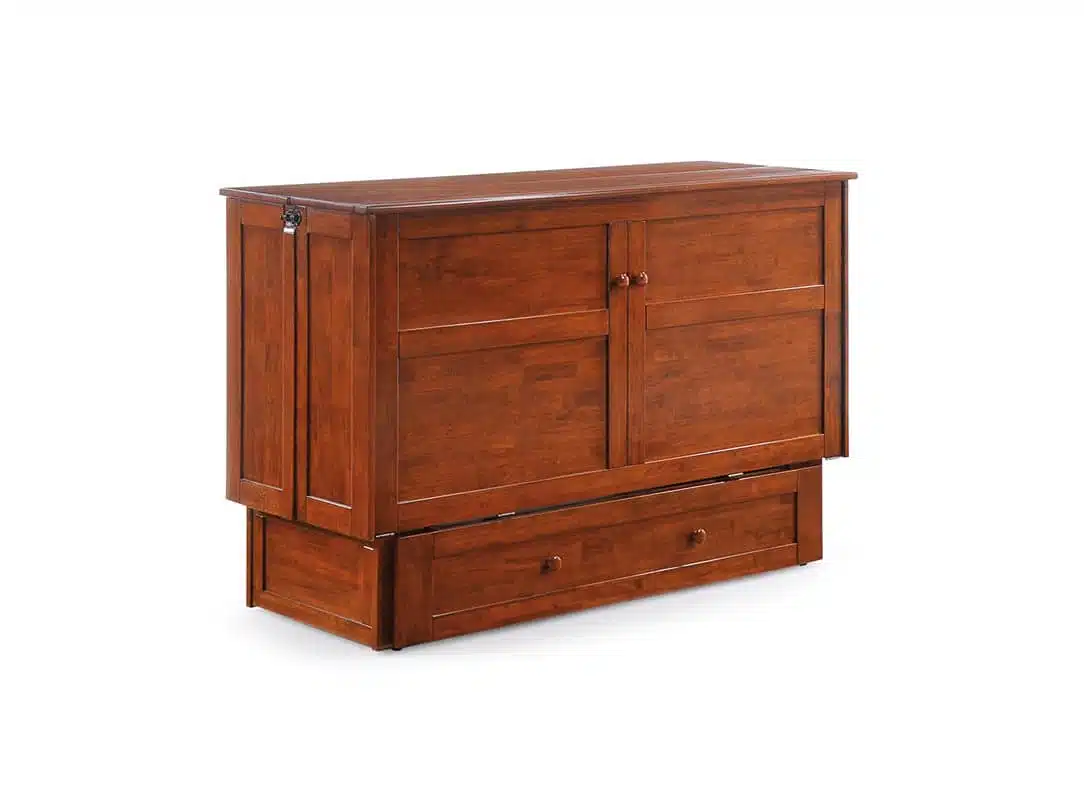 First and foremost, all our cabinet beds are constructed from solid hardwood. There are no cheap or flimsy materials used, such as particleboard. The solid wood cabinetry is finished in your choice of stain color or lacquer and unlike cabinet beds made overseas, there are no harmful chemicals in the finish medium. Your cabinet bed from Murphy Beds of San Diego is a high-quality furnishing that is built to last and backed by a comprehensive warranty.
Cabinet Beds Can Move with You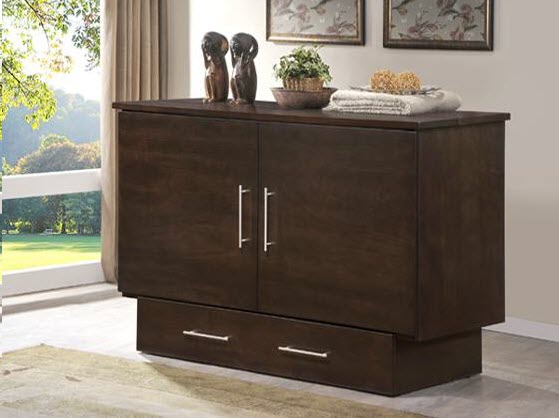 Unlike their bigger, more permanent counterparts, Murphy cabinet beds are meant to be moved. They do not have to be attached to a wall to provide a safe sleeping experience. That means you can easily move your cabinet bed from one room to the next or even from one house to the next. And opening the cabinet to pull the queen-sized mattress out is a breeze, too, which only takes seconds.
Plenty of Storage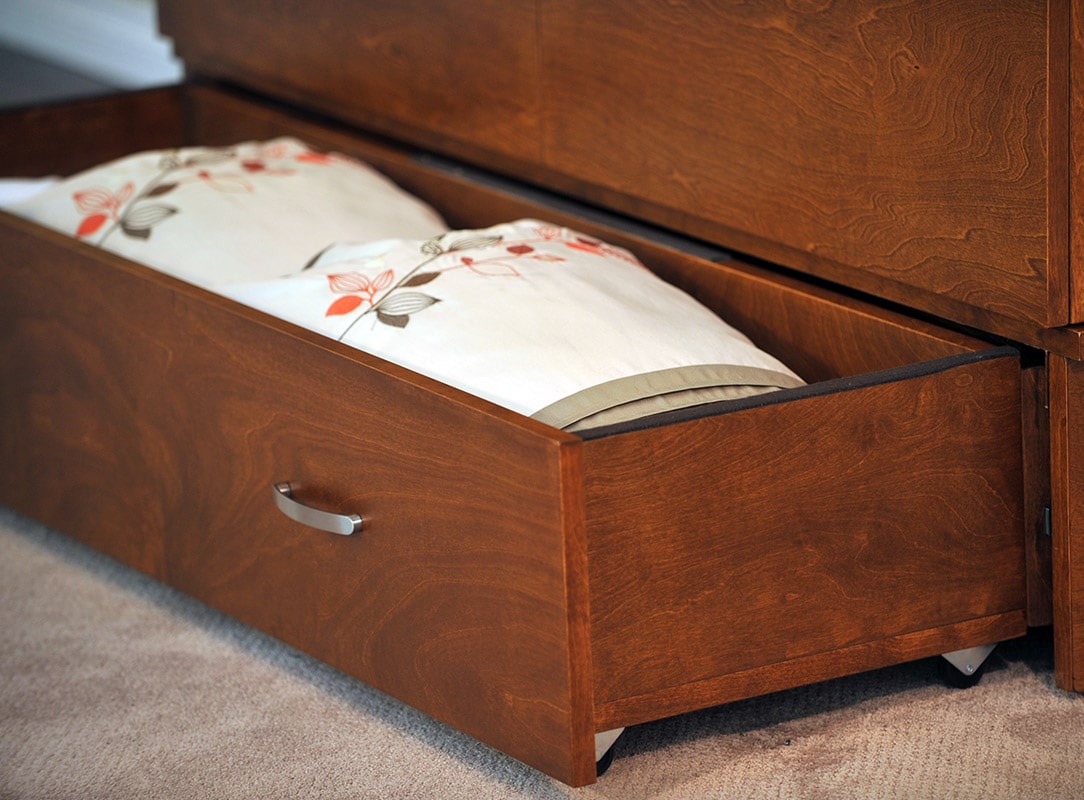 One of the most popular cabinet bed features is the storage space that comes standard with most models. For one, the top of the cabinet is meant to hold a television set with a screen up to 60 inches. But it could also be a great spot for displaying knickknacks, a treasured collection of books or family photos. There is also a deep and roomy storage drawer located along the bottom of the cabinet. Many cabinet bed owners use that drawer to store extra bed linens, but it could also be reserved for an overnight guest's clothing, toiletries, blanket, pillow and the like.
USB Ports and Power Outlets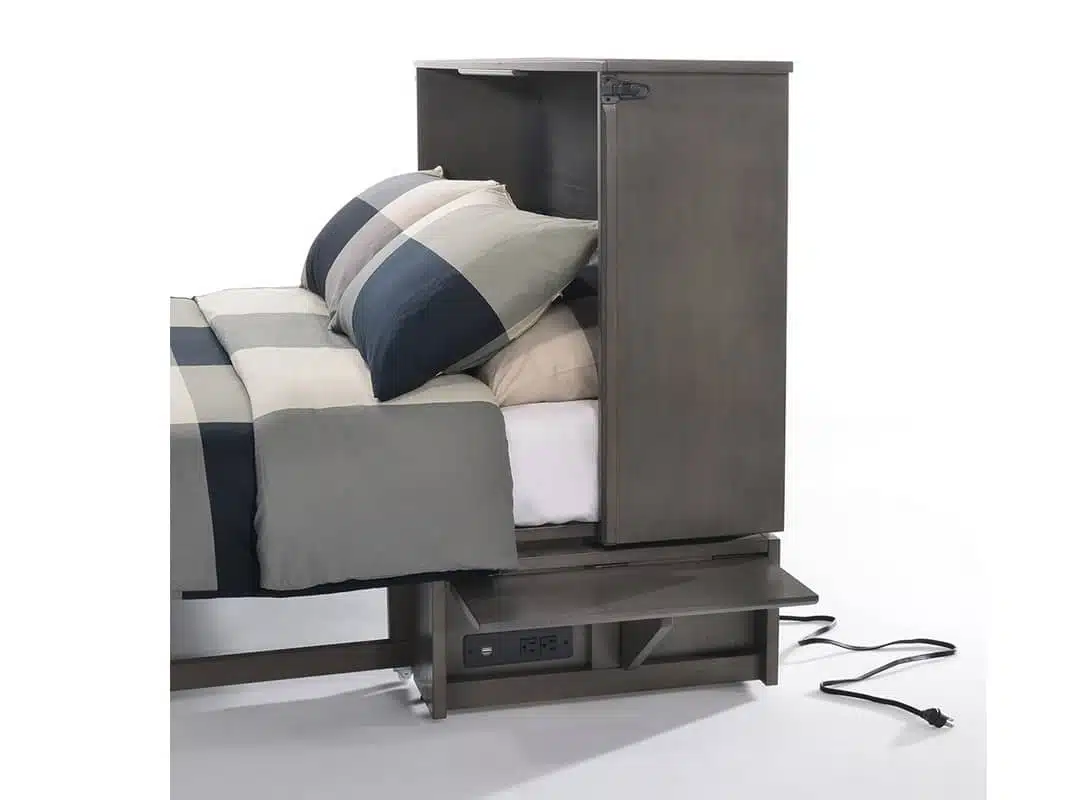 Here is another nifty feature of many of our cabinet beds: built-in USB ports and power outlets. They are located along the front bottom of the cabinet. When the mattress is pulled out for use, this power station is quite convenient for the person enjoying a good night's sleep on the queen-sized mattress – a perfect place to power up and charge their electronic devices.
Premium Queen-Sized Mattress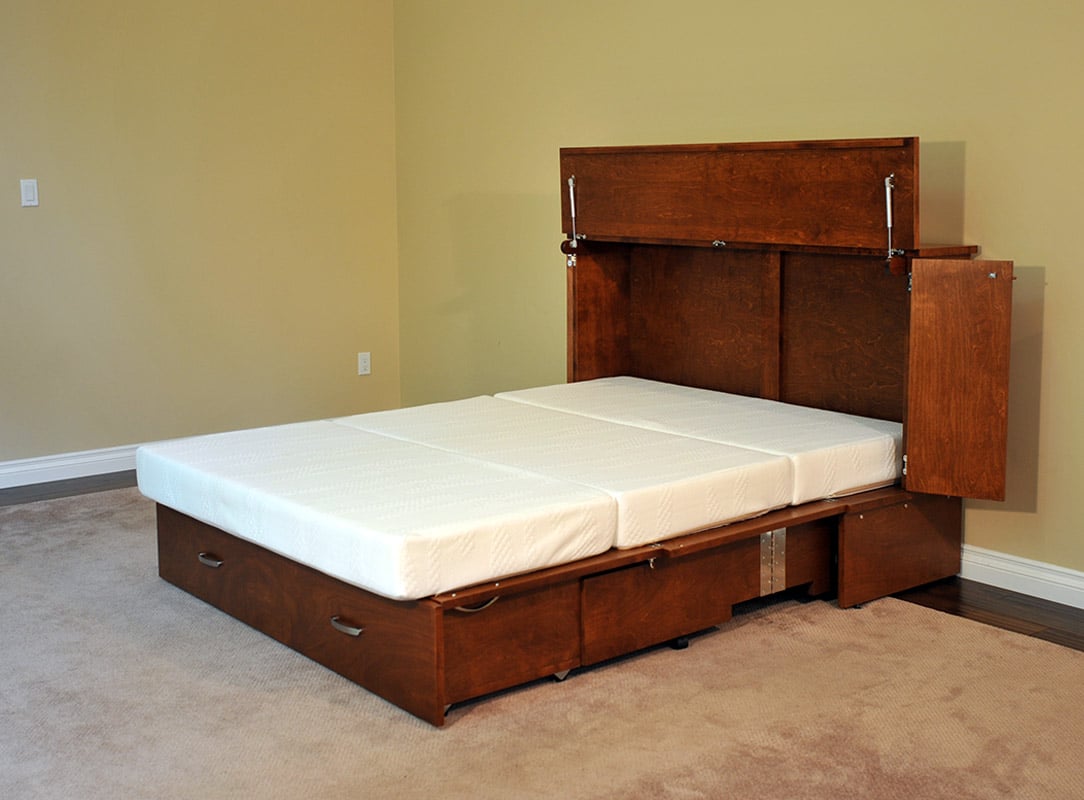 And speaking of that cabinet bed mattress, the majority of our beds come complete with a premium, trifold, memory foam and gel mattress. Unlike a sofa bed, cot or blowup mattress, these beds are very comfortable and supportive. In fact, they are quite comfy enough to sleep on every single night and sure to please your overnight guests. The mattress stays clean, encased in the solid hardwood cabinet, and takes regular, queen-sized sheets and blankets.
These top 5 most popular cabinet bed features should convince you of all the reasons you need one, or more, in your home. Get rid of the guest bed that rarely gets used and replace it with a handsome, space-saving cabinet bed that provides so much more.