What You Need to Know About the Cube Murphy Cabinet Bed
Cabinet beds are becoming more and more popular as an addition to homes with limited space for overnight guests. And for good reason; these handsome cabinets have a small footprint and look great as a piece of furniture in any room. Joining the ranks of our most popular models, the Clover, Sagebrush and Daisy, is our latest addition, the Cube Murphy Cabinet Bed. Here are the advantages of choosing this model for your home.
Small and Affordable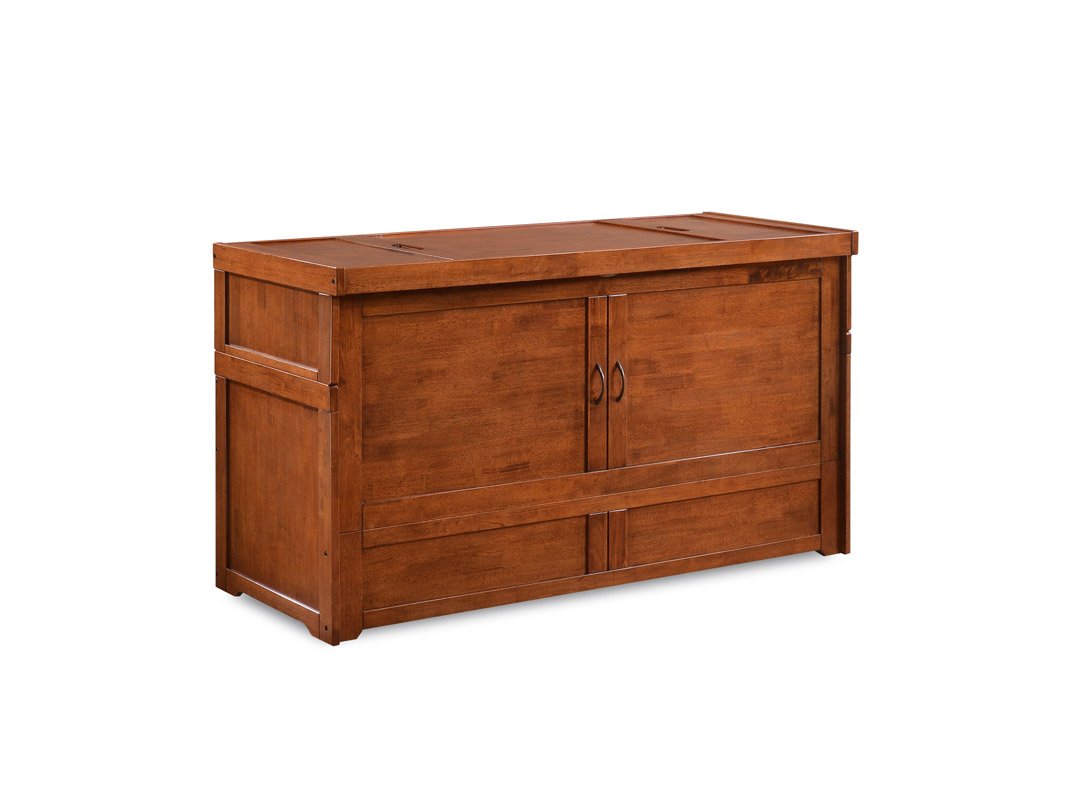 Out of all the handy cabinet beds we carry, the Cube Murphy Cabinet Bed is the smallest, in terms of its height. The Cube is easily installed in any room of your home, no assembly required. The compact footprint of this ingeniously designed bed is a mere 10 square feet. Its small size and two-piece design allow us to sell this model for a very affordable price.
Ingenious Design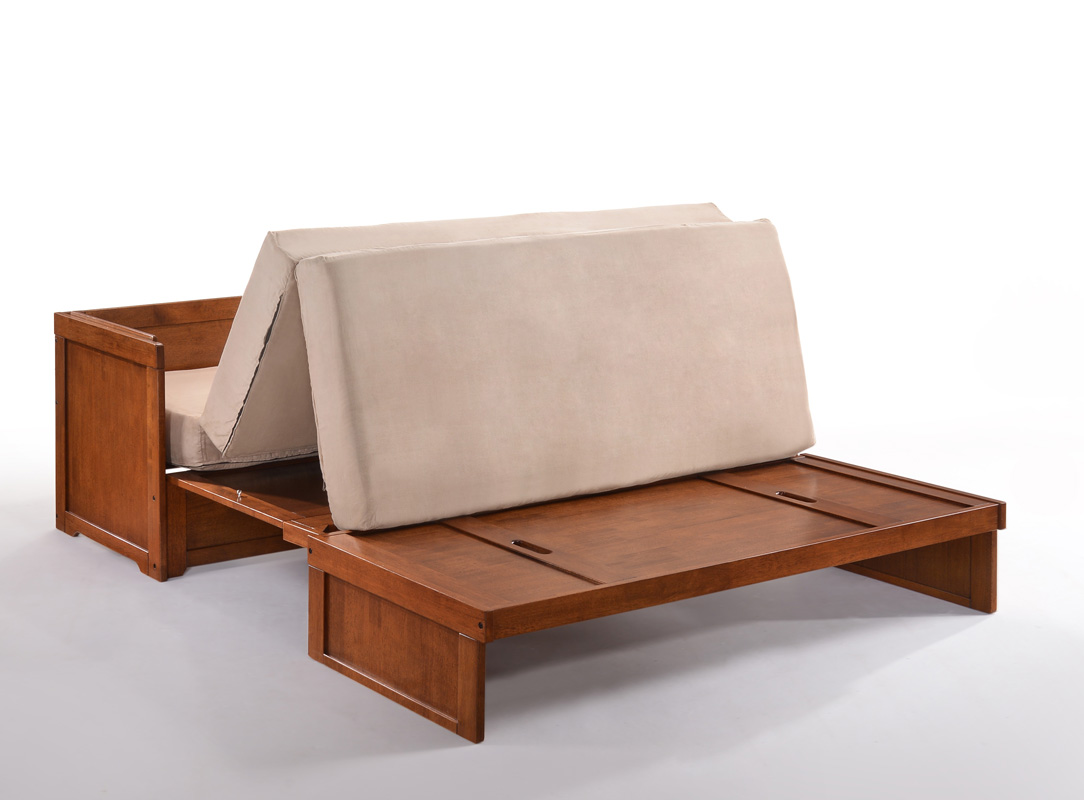 The Cube Murphy Cabinet Bed is a bit different from its cabinet bed "cousins" in the way it is designed. There are actually two separate pieces that make up the cabinet of the Cube. The top of the cabinet becomes the foot of the bed when the mattress is pulled out for sleeping – a process which takes about a minute or less. This model accommodates a sleeper of up to 500 lbs.
A Good Night's Sleep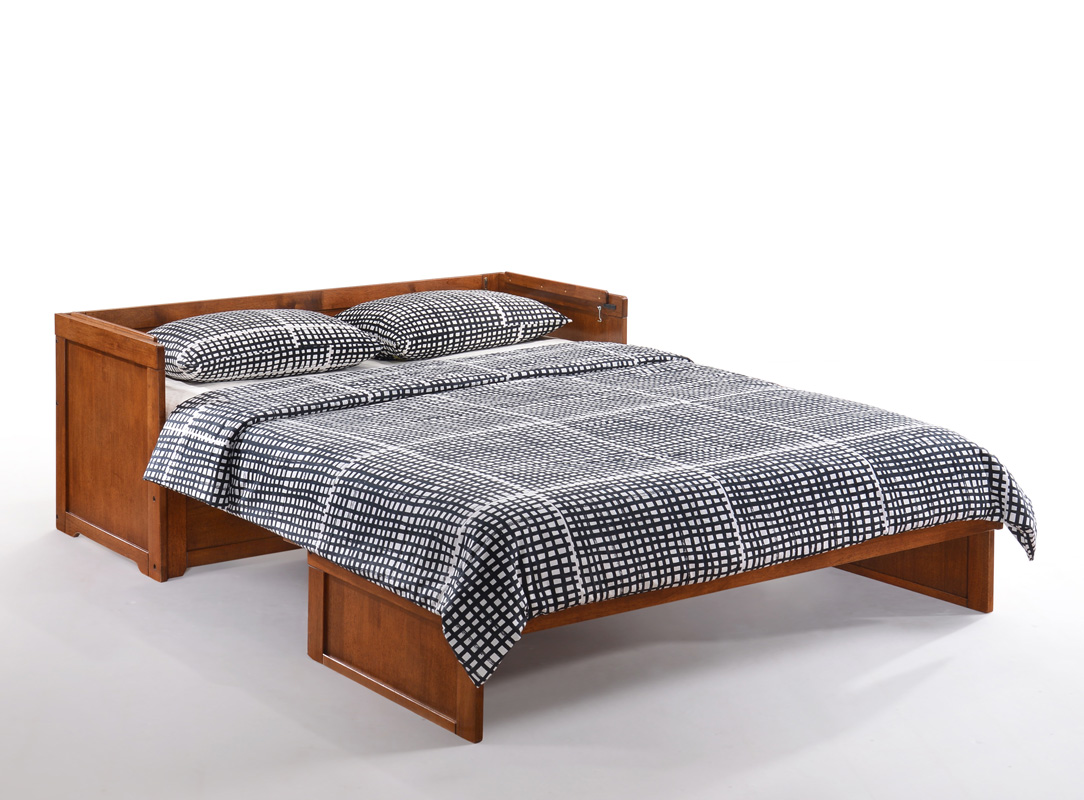 Even though the Cube has petite proportions, the handsome cabinet manages to conceal a queen sized mattress. The mattress is premium quality, composed of luxuriously supportive gel memory foam. It handily folds into thirds to fit into the cabinet and remain tucked away until you have an overnight guest. The ultra-comfortable mattress comes with a limited three-year warranty.
Quality Materials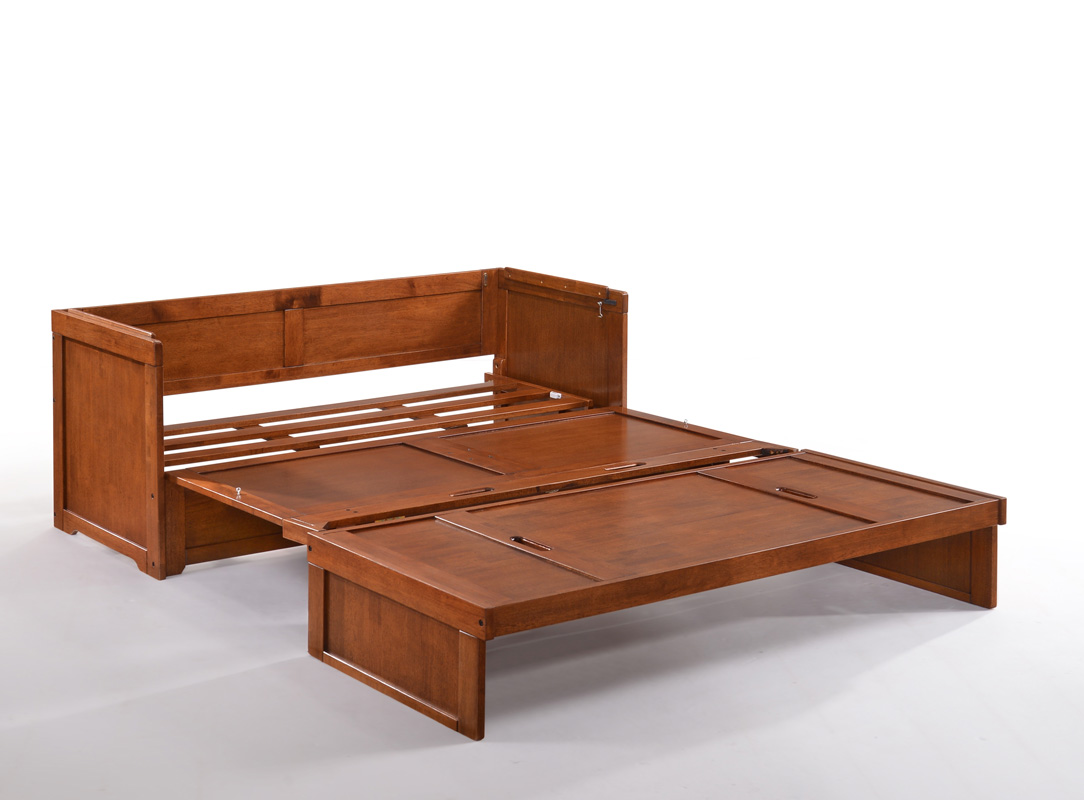 Even though the Cube Murphy Cabinet Bed is easily affordable, that doesn't mean it skimps on quality features. The handsome cabinet is made entirely from solid hardwood. You can choose from four different finishes to find a color that goes nicely with your existing décor: cherry, white, dark chocolate or stonewash. The hardwood cabinet and durable hinge system is covered by a limited 10-year warranty.
Handsome Furnishing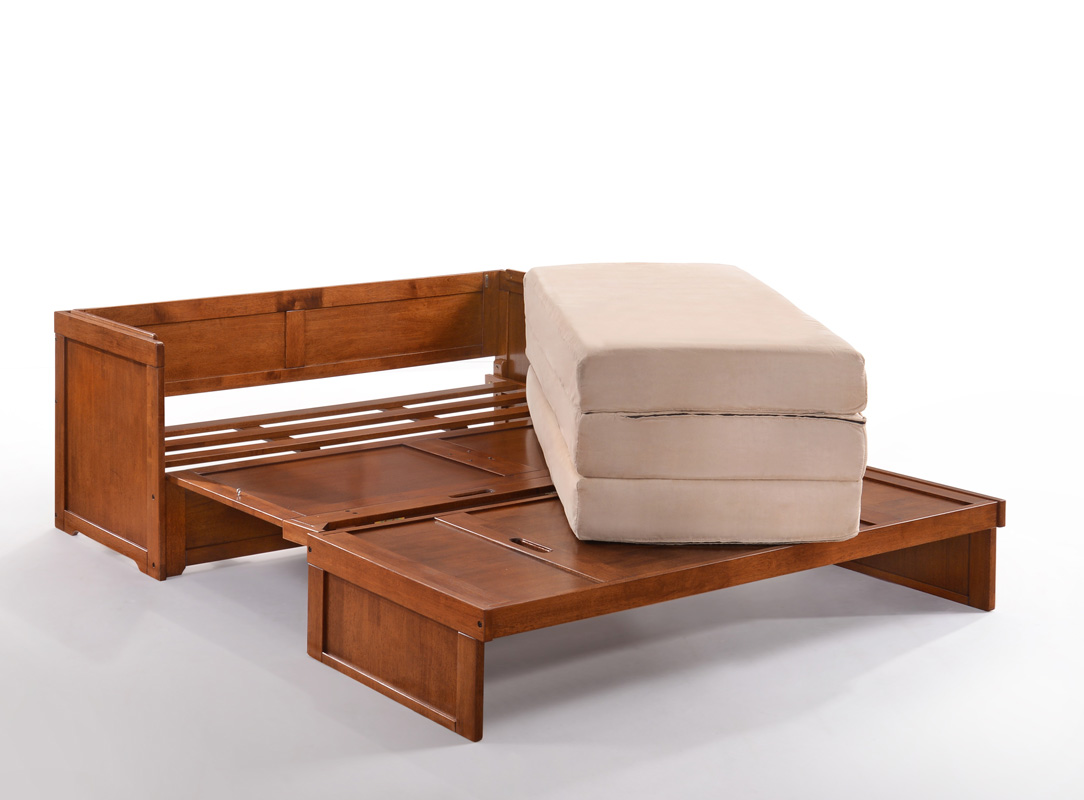 Finally, the Cube Murphy Cabinet Bed looks as good as it performs. The style of the hardwood cabinet is truly transitional, which means that it looks right at home next to décor of any style. It will join the other furnishings in your guestroom or other room as another piece of handsome furniture, except this one earns its keep by performing double duty.
If you are frustrated by an inability to comfortably accommodate overnight guests in your home, then the Cube Murphy Cabinet Bed is one that easily overcomes this problem. Add it to any room and you will provide a great night's sleep for your friends and family, any time.