Why You Need a Murphy Bed Chest with Charging Station
There is something we all could use a bit more of: room, space, beds, chargers for all your electronic devices. If you, too, are short on a supply of any or all of these, then a Murphy bed chest with charging station could be the ideal solution. It fits nearly anywhere and provides tons of advantages. Here is why and where you need one or more in your home.
Why Do You Need a Charging Station in a Murphy Bed?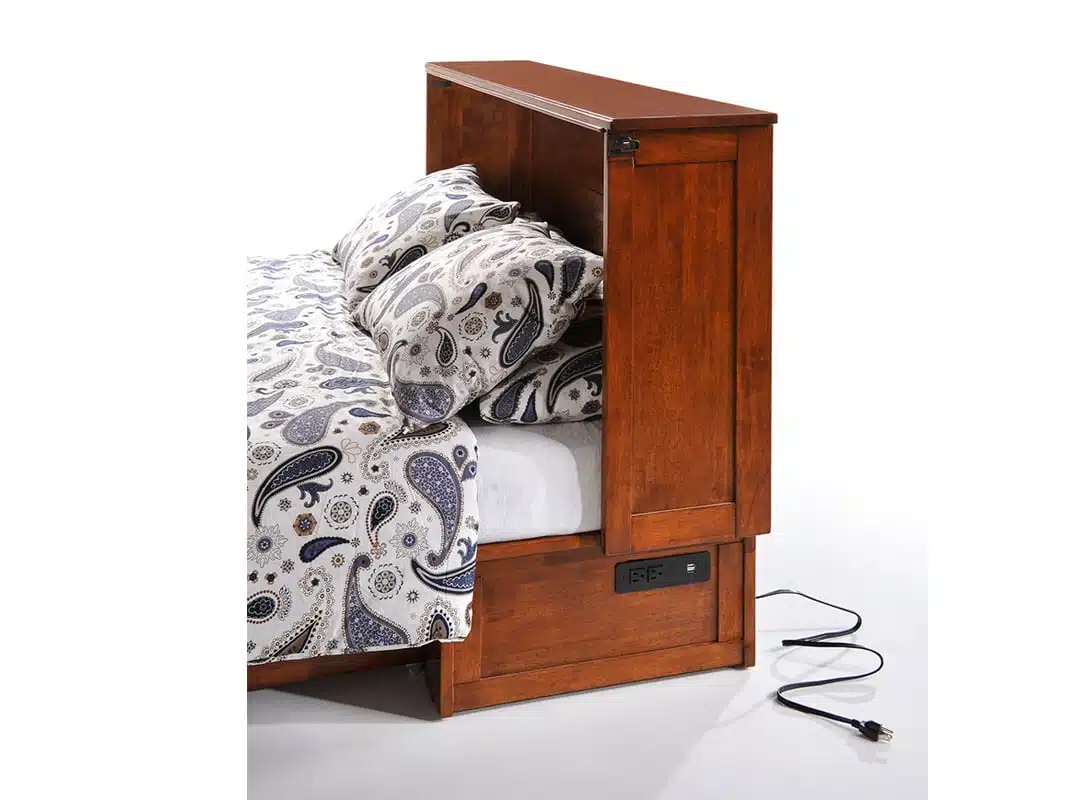 We happen to think that a charging station with a USB and power outlet is a genius addition to a Murphy bed chest. This makes it so easy for your overnight guests to charge their electronic devices while relaxing in bed. They can scroll through texts and social media while their phone or tablet charges just inches away. The location of these ports, along with a small shelf at the head of the bed, near the front of the cabinet, just inches away from the person in the bed is quite handy. Of course, the charging station could be used anytime, by anyone in your household, but its real advantage is for the person spending the night in the Murphy bed chest.
Where Could You Put a Murphy Bed Chest with Charging Station?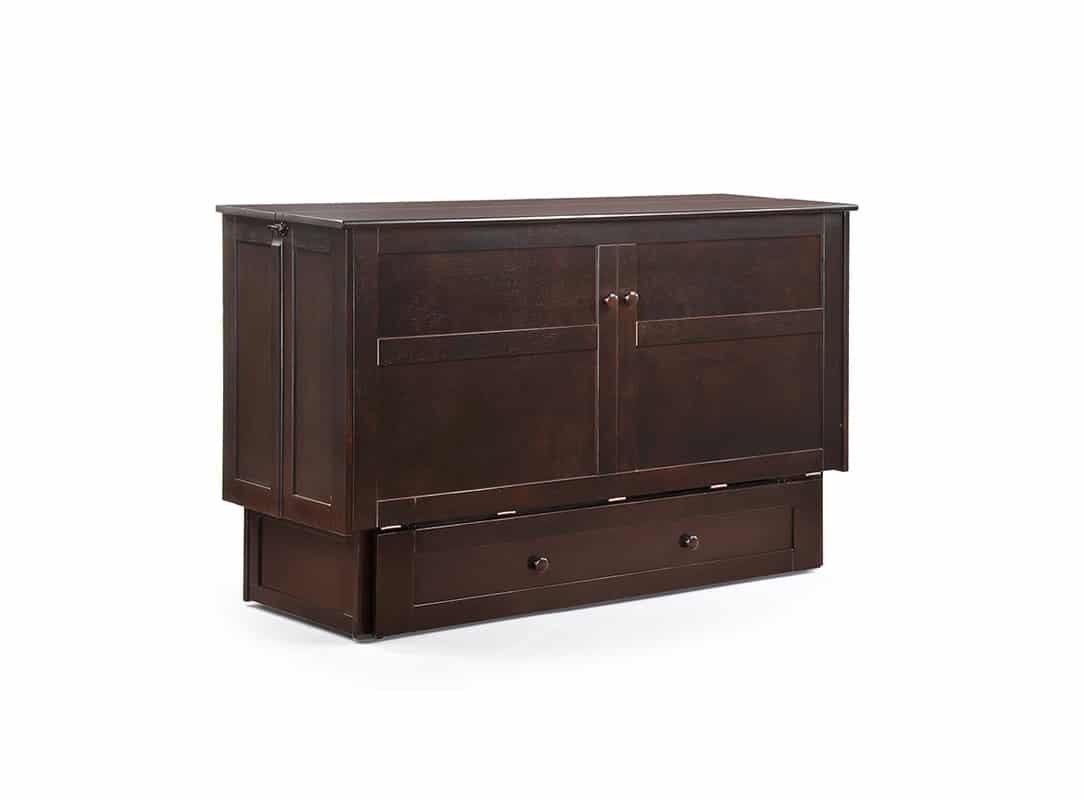 A Murphy bed chest with charging station is the perfect addition to many rooms in your home. Because it is encased in a handsome wood cabinet that takes up a mere 10 square feet of floor space in the closed position, it fits nearly anywhere. You may currently have a sofa sleeper or blowup mattress to accommodate overnight guests in your living area or great room, but wouldn't it be much more convenient and private if they could have a temporary room of their own?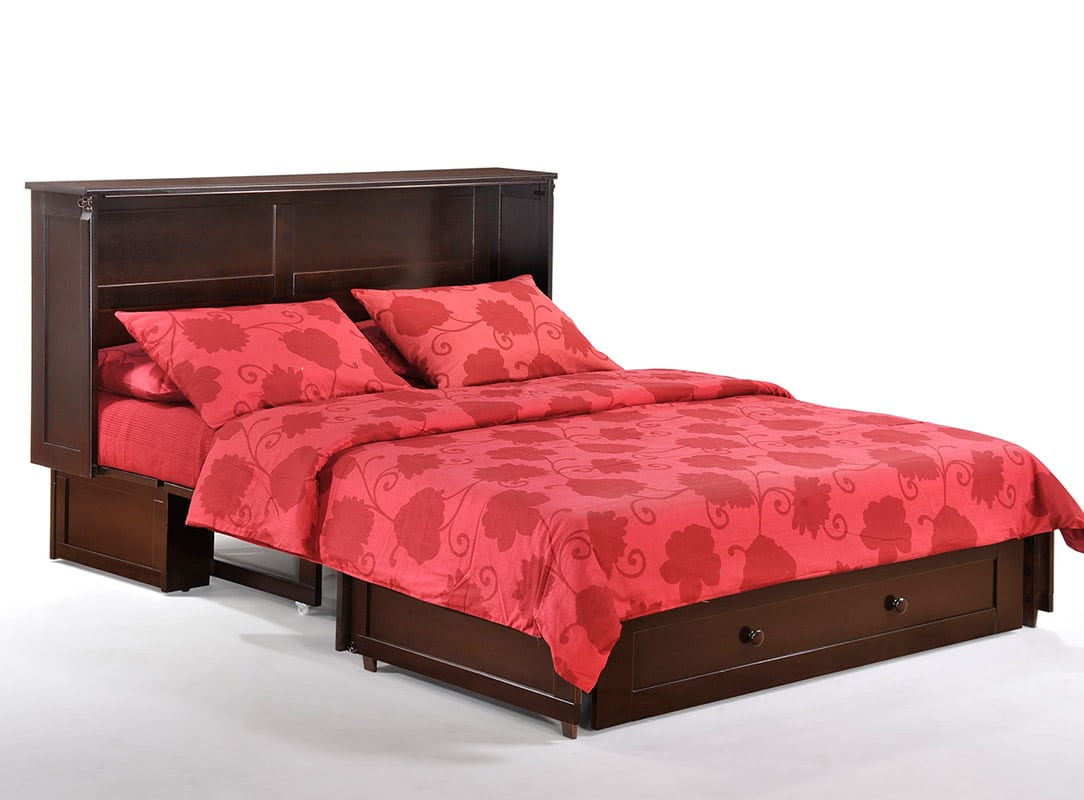 Of course, an extra room that may be used for other purposes such as a home office, exercise room or play room is the most common place for a Murphy bed chest. But its compact size means it could also squeeze into small spaces such as under a flight of stairs, a large closet or even at the end of a hallway. Another great place for a Murphy bed chest with charging station is in a child's bedroom. It becomes an extra bed for weekend sleepovers or it can easily accommodate relatives visiting for the holidays.
More Murphy Bed Chest Features and Advantages
Did you know? All of our Murphy bed chests are made from solid, North American hardwood. There is no cheap particle board used in the construction of the chest. This is a handsome piece of furniture which is available in several different finish colors.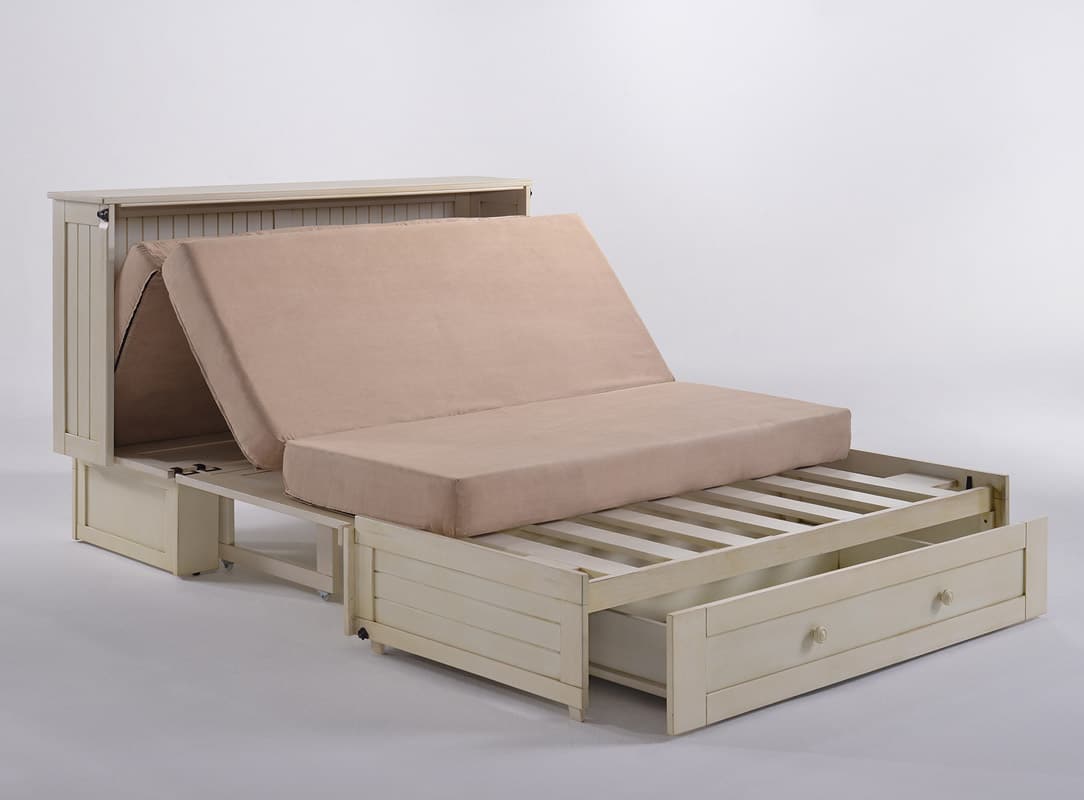 Setting up the bed is as easy as unlatching the cabinet and pulling down to unfold the mattress, which takes just a few seconds. All of our Murphy bed chests come complete with a premium, queen-size, trifold memory foam mattress that is super supportive and comfortable even without a box spring.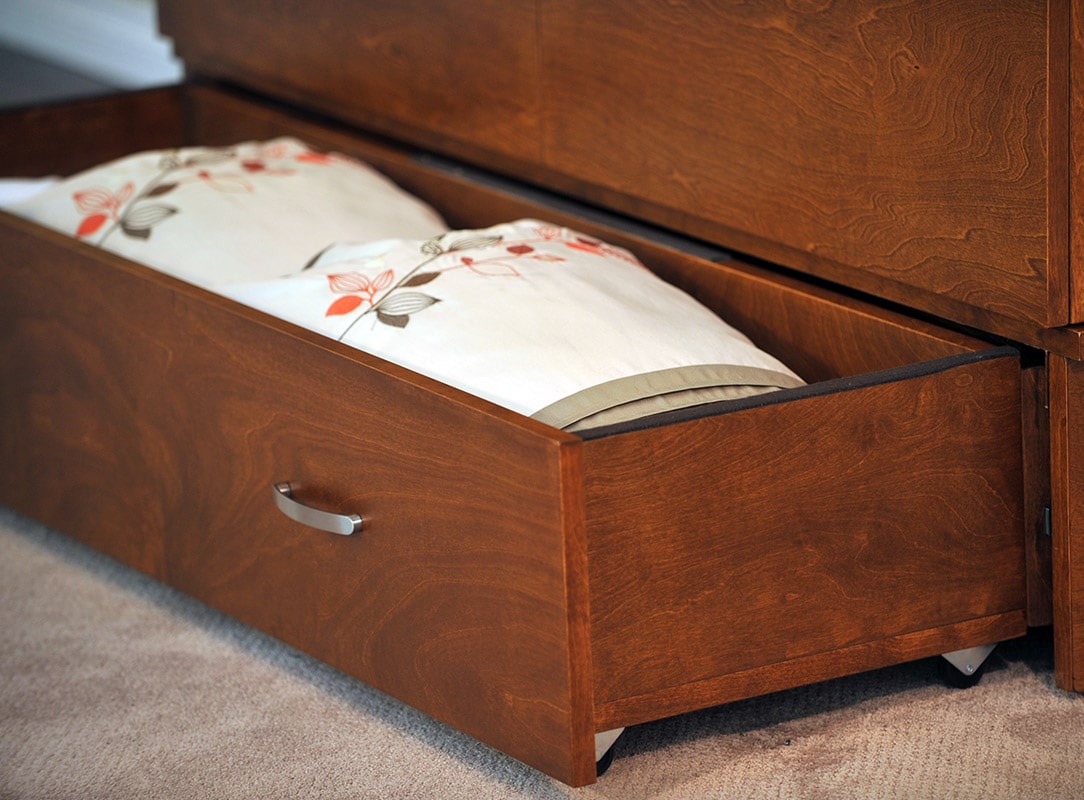 A Murphy bed chest with charging station even provides plenty of extra storage space. A roomy storage drawer in the bottom of the cabinet is a standard feature and the top of the cabinet is rated to hold a television set of up to 60 inches.
With all the advantages and features of a Murphy bed chest with charging station, it should be clear that this is a piece of furniture that you need in one – or more- rooms in your home.