2023 Design Trends with Murphy Beds
With a new year come all sorts of predictions about what new styles will be most popular in our homes. In this article, we look at three 2023 design trends with Murphy beds as the star of the room. Read on to find out how adding a Murphy wall bed to your home can enhance its functionality and increase the space available to do all the things you want to do in a spare room or guest bedroom.
Right Sizing
Have you heard of right sizing? This is one of the 2023 design trends with Murphy beds that makes perfect sense for those families who are combining homes with multigenerational members. Often, grandparents are focused on downsizing while younger couples with kids may need to upsize. By meeting in the middle, families can remain tightly connected and share resources – in other words, right sizing.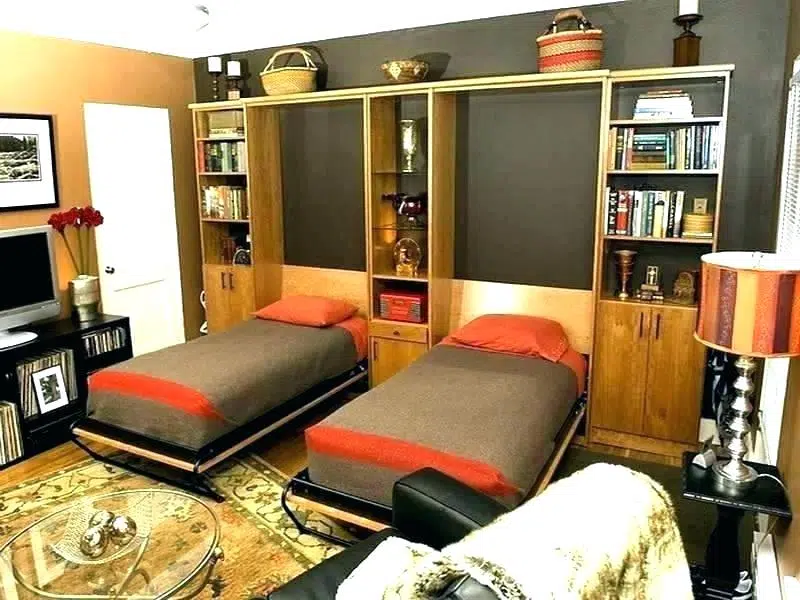 In order to transform your home into a right sized space for family gatherings and entertainment, the key is to create areas for shared usage. Murphy wall beds are a perfect fit since they allow an extra bed to be placed anywhere from the family room to a kid's bedroom (perfect for sleepovers) to a guestroom all while offering additional functionality and plenty of space saving.
Multi-Functional Homes
One of the 2023 design trends with Murphy beds that continues to gain traction is transforming our homes into multi-purpose space. Just as a guestroom shouldn't only be a place for the occasional overnight visitor to spend the night, neither should the rest of the home be neglected.
To turn your house into a multi-functional space, add a Murphy bed or perhaps a cabinet bed anywhere you have unused square footage. If you have a home office, a Murphy bed with side piers is an ideal solution for storing books, paperwork, and computer peripherals. Even a cabinet bed, with its roomy storage drawer and built-in power outlets/USB ports is a welcome addition that frees up plenty of floor space while waiting to serve as overnight accommodations. Include a table across the front of a Murphy bed to double as a desk or opt for a wardrobe side pier to store out-of-season clothing. Murphy beds are one of the preeminent multi-purpose furnishings on the market.
Make Your Home an Oasis
At the top of the 2023 design trends with Murphy beds this year is turning your home into an oasis of comfort and a place to share family traditions. At the end of a workday, homeowners want to be able to retreat and relax.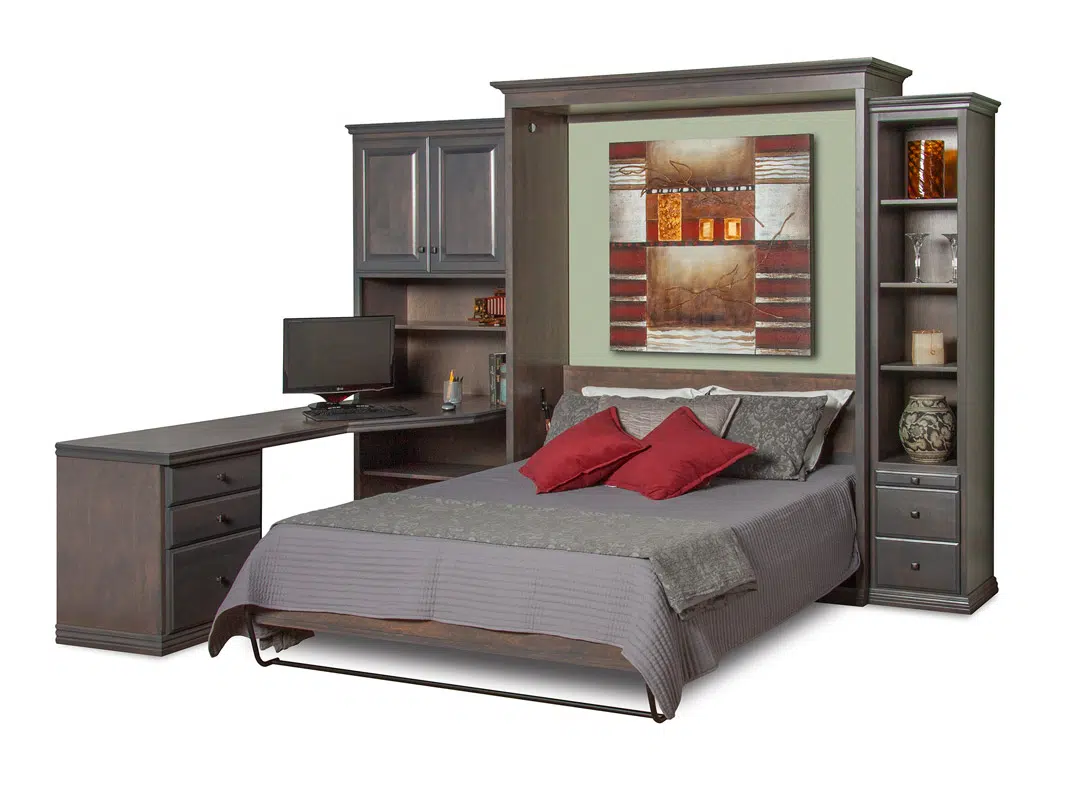 To transform your home into an oasis, be sure that each room sparks joy. Corral the clutter and make sure there is a place for everything and everything is in its place. Once again, a Murphy bed can help to realize this goal by offering plenty of storage solutions. It also frees up plenty of space, allowing you the ability to use the square footage that was once taken up by a traditional bed. Just imagine all the ways you could use that extra space, from creating an at-home yoga studio to an artist's retreat to a room dedicated to playing games.
These 2023 design trends with Murphy beds are sure to transform your home space into a completely useable, comfortable, and multi-generational retreat.