Storage Murphy Beds are an Organizational Dream
An organized space is something that most of us merely dream about. A place for everything and everything in its place is not just a trite saying – it is a way to reduce stress by decluttering and have our homes present a neat and tidy appearance to visitors. If you are ready to take your home to the next level, check out all the ways storage Murphy beds are an organizational dream.
Lack of Storage Space
The number one issue preventing many of us from achieving our goal of becoming organized is a lack of storage space. No matter how many closets and cupboards are scattered throughout the home, there always seems to be those extra items that just don't have a regular home (we're talking to you magazines and dumbbells and out-of-season clothing). If your home didn't come with all the storage space you could ever want or need, it's up to you to add it. The easiest, most efficient and most appealing way to do this is by adding storage Murphy beds. And since they are permanently affixed to a wall when installed, they even add to your home's value.
How Can You Add Organizational Space with Storage Murphy Beds?
A Murphy bed is just a bed that folds up into a cabinet attached to the wall, right? Wrong. There are so many ways you can customize storage Murphy beds, they can truly be considered the most versatile and functional furnishings available in the 21st century.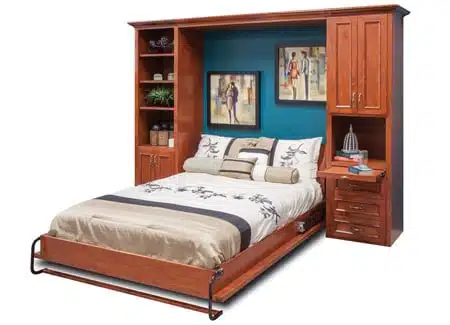 For instance, did you know you can add a set of side piers to nearly any Murphy wall bed we have for sale? Whether it's a solid hardwood, Amish made wall bed or a sleek and modern Murphy bed with a glossy finish, you can easily add one or two matching side piers. Choose what type of storage space you would like in the piers. Choices include a wardrobe, set of bookshelves, display shelves and cabinets, drawers and cubbies. Side piers are an add-on option for nearly every one of our ready-made storage Murphy beds.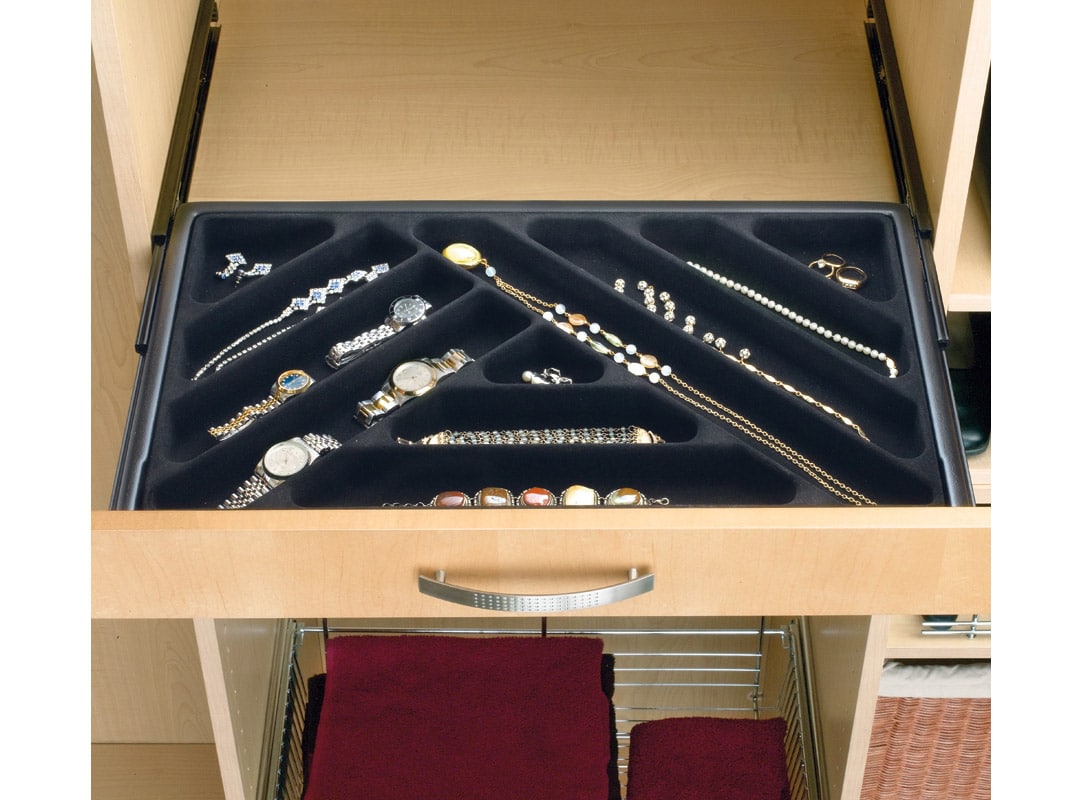 But if you wish for something a bit out of the ordinary, we can get that done for you, too, by ordering a custom-made Murphy wall bed system. Start with any of the handsome models offered right here on our website, then meet with one of our consultants to discuss your specific wants and needs. We can do everything from designing a complete room with matching millwork across the walls to adding custom features such as a pet bed, silverware drawer, valet system, his and hers workstations and so much more.
Get Organized with Storage Murphy Beds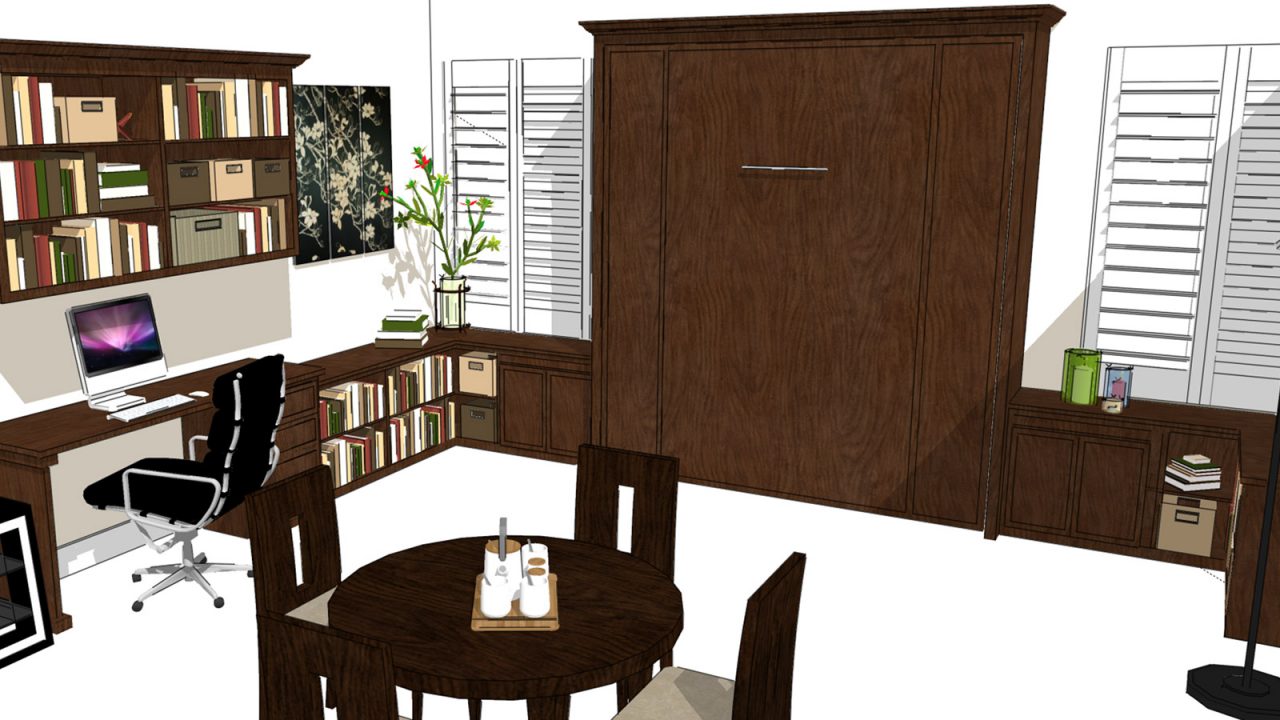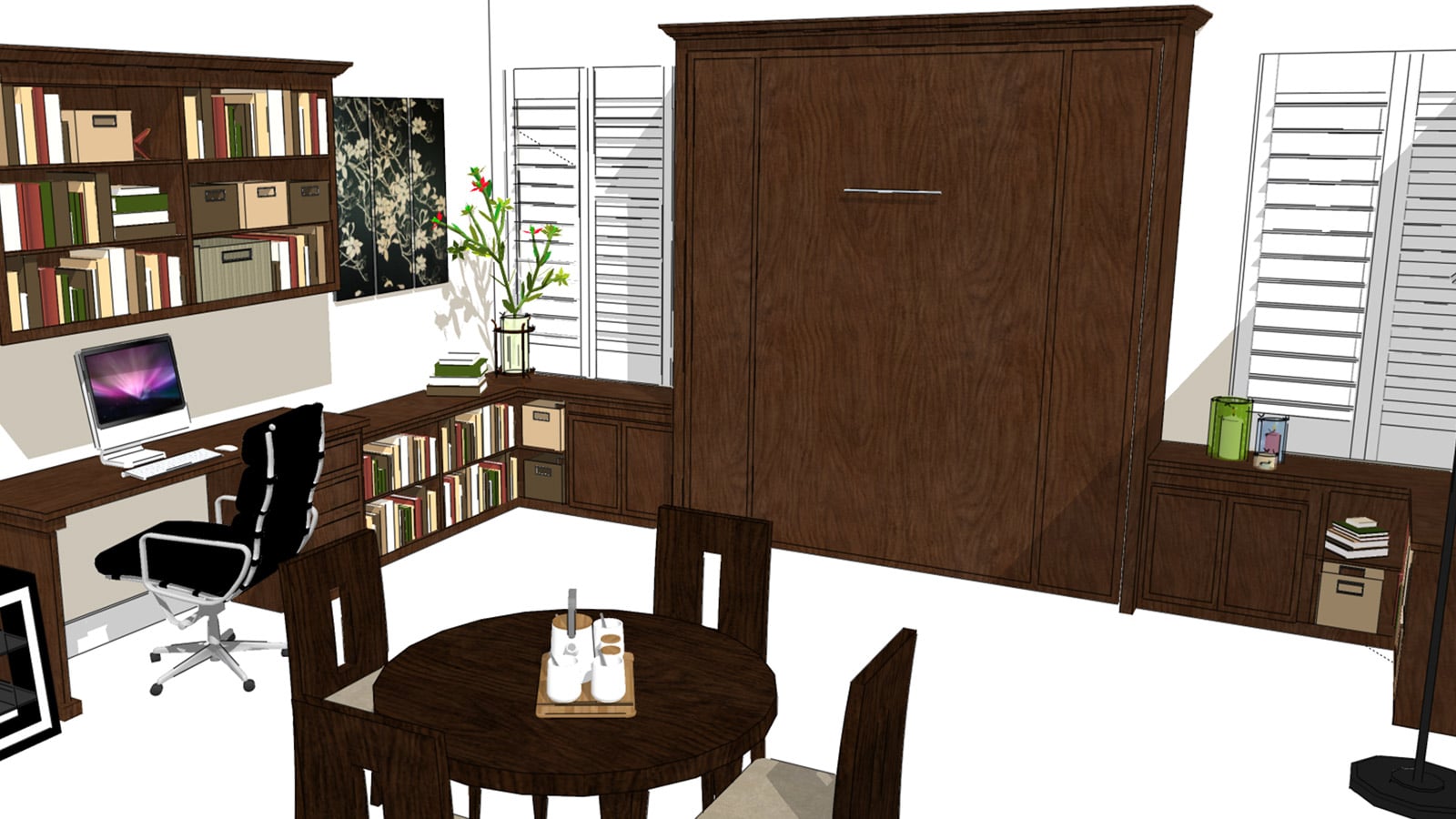 Storage Murphy beds are an ideal addition to a spare room or guestroom in your home. More than a handsome furnishing, they can provide a perfect space to stow your workout equipment, art supplies, hobby tools, home office paperwork and equipment, children's toys, musical instruments and so on.
Storage Murphy beds are the modern way to add functionality, organizational tools and storage space to any home, while increasing its value and usability.