3 Big Benefits of Queen Murphy Cabinet Beds
What is unique, versatile, functional and provides big benefits in a small package? When it comes to furnishing your home, the answer can only be queen Murphy cabinet beds. If you are not sure that these innovative pieces of furniture are right for your home, take a look at these 3 big benefits of queen Murphy cabinet beds for nearly any room.
1. Add a Quick and Easy to Use Extra Bed
If you live in a small space, chances are that overnight guests are relegated to sleeping on a couch, sofa bed, inflatable mattress or cot. None of those options is ideal. Sofas are not very comfortable and even sofa beds often suffer from thin, lumpy mattresses. Pulling out the cot or inflatable mattress takes time and effort.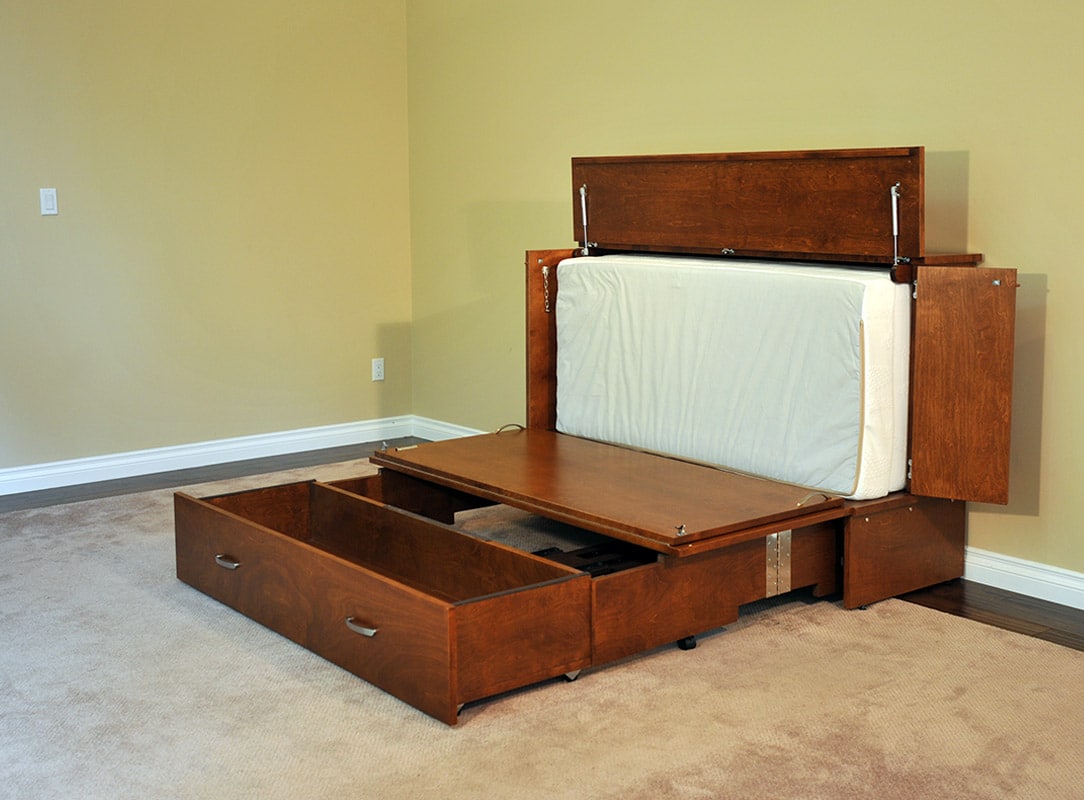 Queen Murphy cabinet beds, however, are super simple, quick and easy to set up on a moment's notice. Just take less than a minute to pull the mattress out from the cabinet – you can even keep the bed linens in place – and voila! A supportive, ample-sized, trifold memory foam bed is ready for sleeping. The only problem is that you may have more overnight guests than you bargained for. Sorry, we can't help you with that one!
2. Upgrade the Furnishings in Your Small Space
In some cases, queen Murphy cabinet beds may need to function as the main bed in your space. This is particularly true of mother-in-law suites, basements, dorm rooms, garage apartments, small condos and the like. When every square inch counts, it makes sense to use a bed that does not take up all the space during the day. A cabinet bed is the perfect solution. Not only do they have a compact footprint, but queen Murphy cabinet beds are also crafted from solid hardwood and come in a variety of gorgeous styles to match your décor.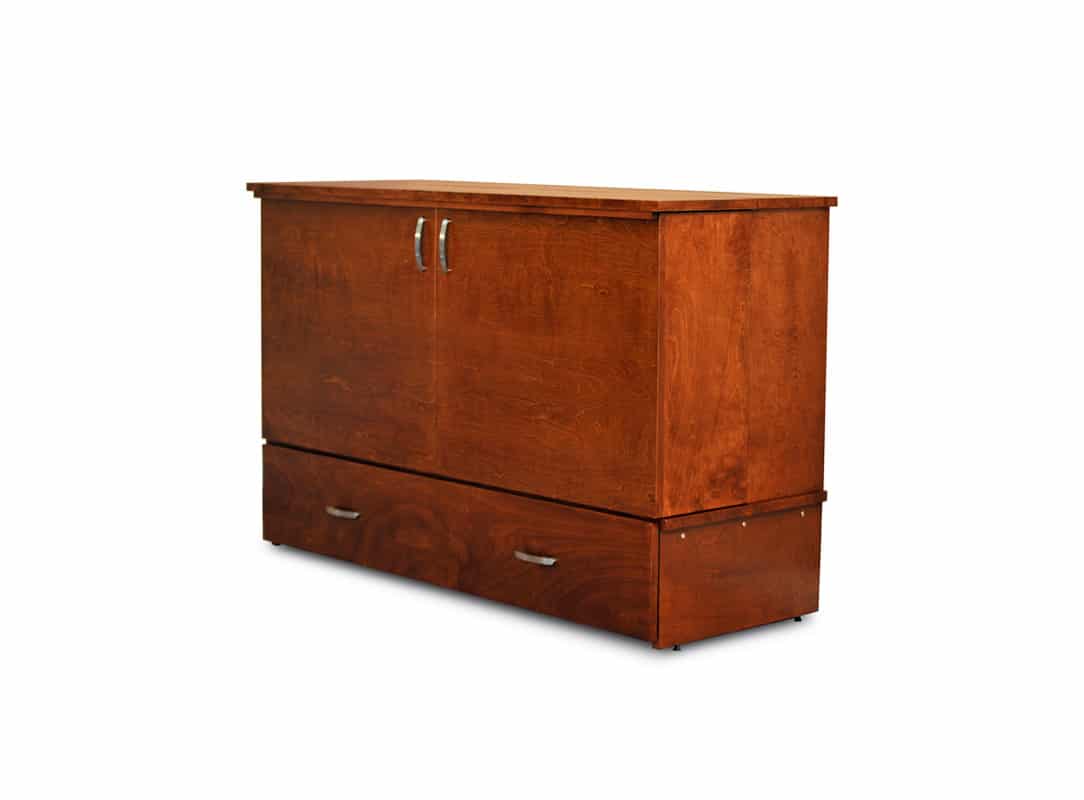 Here we showcase the Park Avenue cabinet bed, whose transitional style is sure to look great in any home. It is available in your choice of a dozen different finishes, as well, and even includes two different styles of hardware. The top of the cabinet is large enough to hold a large screen TV and the bottom storage drawer is the perfect place to stow linens, books, photos and more.
3. Workspace Extras
If you are working from home or have a student who is attending classes virtually, then queen Murphy cabinet beds offer an additional benefit by providing workspace extras.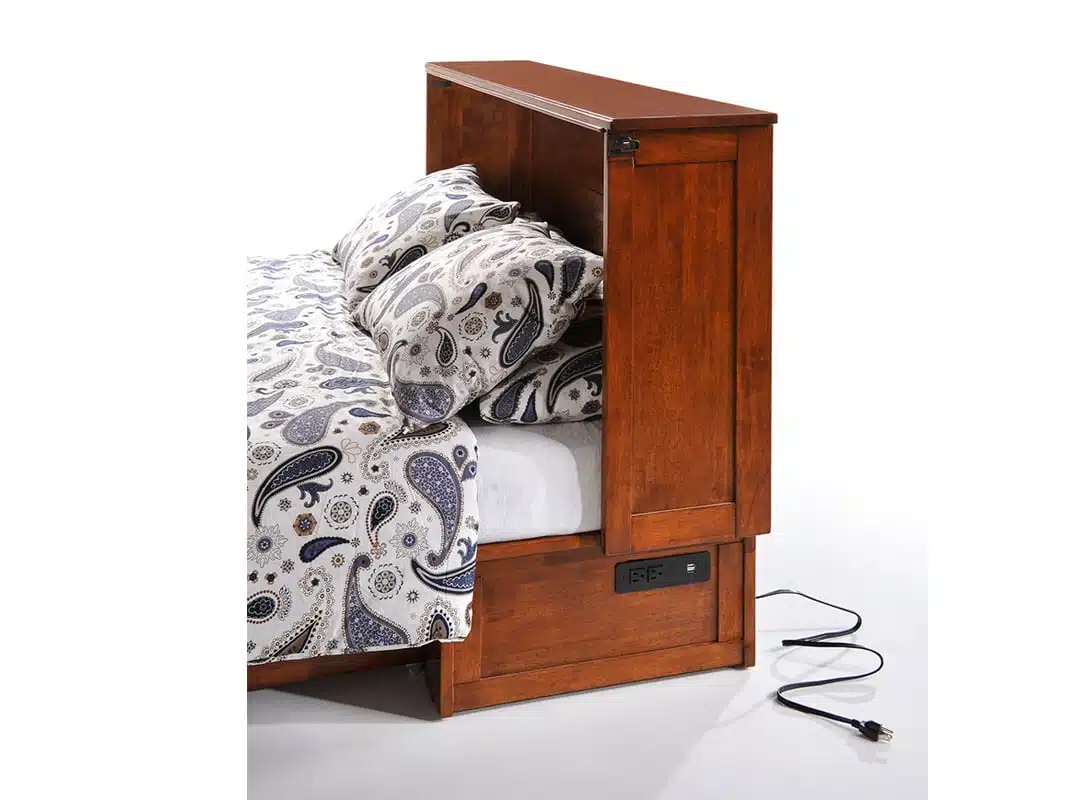 Go ahead and relax in bed while you work on that report or attend a Zoom meeting. Located along the front bottom of the cabinet are a handy pair of USB ports and electrical outlets to keep your electronic devices charged and ready to go. You could also use the roomy storage drawer, which is accessible both when the mattress is open or tucked away, to place paperwork, files, and other office essentials at your fingertips.
Why not make your life a little easier? With these 3 big benefits of queen Murphy cabinet beds, it should be plain to see that they are the addition you need for any small space living quarters.