Advantages of a Metro Cabinet Bed
Cabinet beds have long been recognized as ingeniously designed, useful pieces of furniture and there are plenty of different models from which to choose. In this article, we'd like to highlight a very handsome and versatile model while expounding upon the advantages of a Metro cabinet bed.
The Metro Cabinet Bed is Very Well Made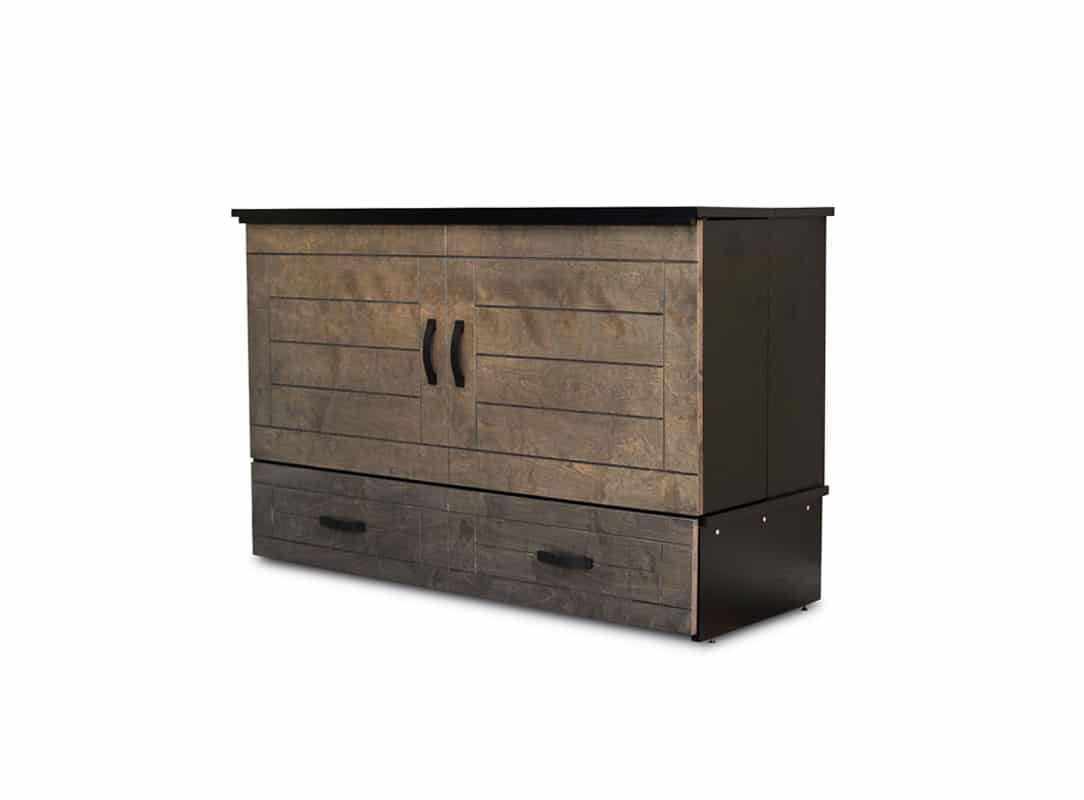 One of the first things you should know about the advantages of a Metro Cabinet Bed is that it is made completely in North America, finely crafted from solid American Birch wood. There is no particle board or MDF in this bed and it does not use possibly dangerous chemicals in the finish, such as you might find when purchasing a cabinet bed made overseas. The plywood used in construction is certified formaldehyde free. The Metro Cabinet Bed is both sturdy and safe for sleepers up to 700 pounds.
A Comfortable Sleeping Platform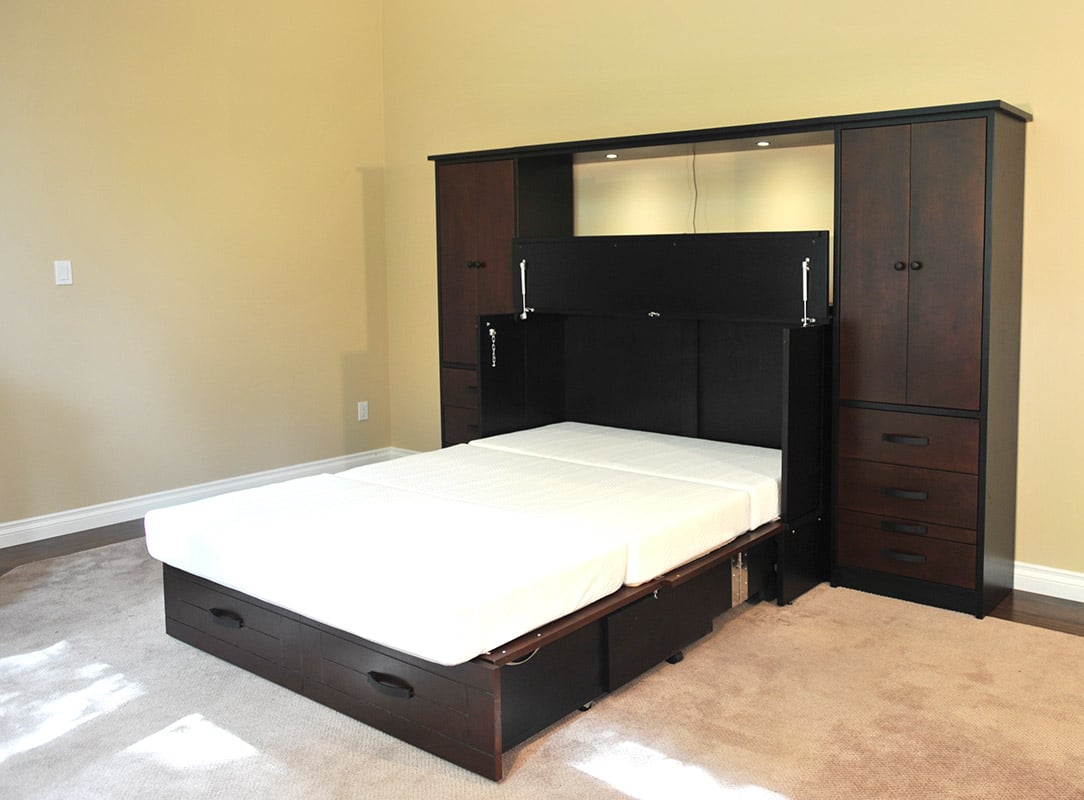 Due to the roomy storage drawer along the bottom of the cabinet, the Metro Cabinet Bed sits higher than other guest bed options. This cabinet bed comes complete with a tri-fold CertiPUR-US premium memory foam mattress, which provides a very comfortable and supportive sleeping platform. You have a choice of either a full- or queen-sized mattress. Which you choose depends largely on the space available; the queen-sized mattress model is in a cabinet a few inches wider and it pulls out to a size that is a few inches longer, as well. And speaking of pulling out the bed, it is ready to sleep on in as little as a few seconds; the mattress easily pulls down and out from the cabinet to produce the mattress ready for a good night's rest.
Add Extra Storage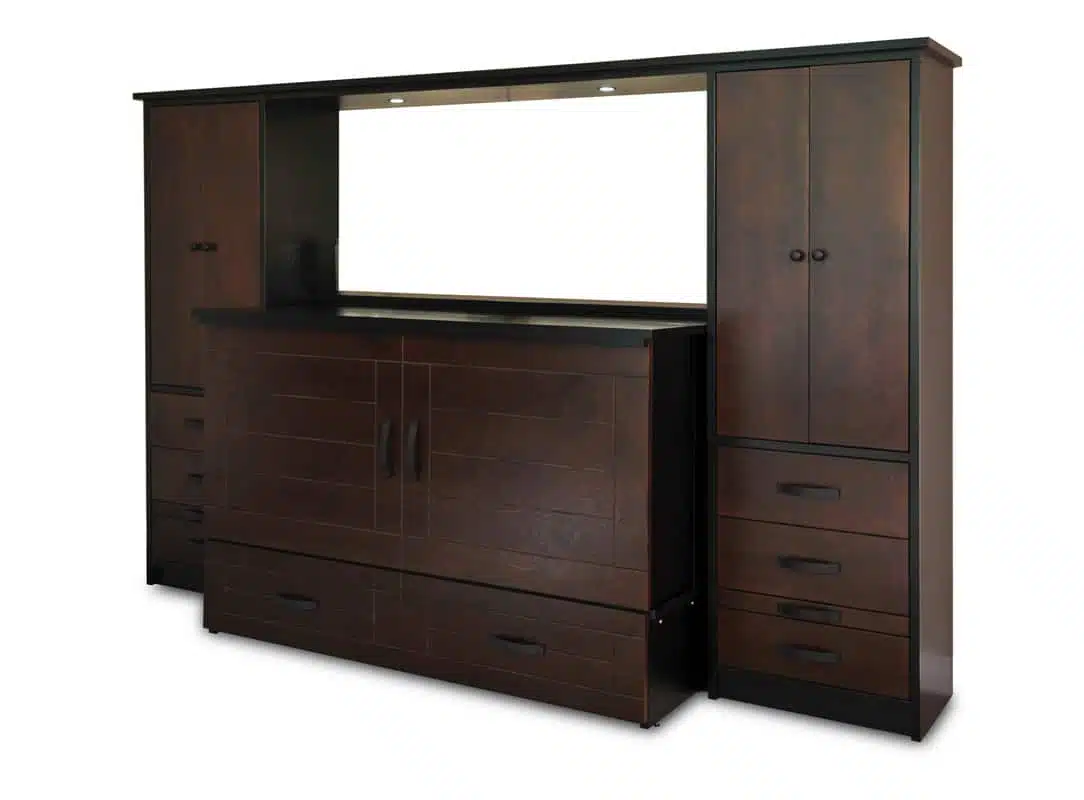 Perhaps one of the biggest advantages of a Metro Cabinet Bed is that you can also order side piers. Piers are available in either left or right configurations and you also have a choice as to whether they include two bookshelves, two shelves with doors or a wardrobe with doors. Think of all the items you could store in those side piers, including seasonal clothing, books, office supplies, crafting supplies and so much more.
And all this storage space is in addition to the roomy drawer located along the bottom of the cabinet, which is rated to hold up to 500 pounds. The top of the Metro's cabinet can easily accommodate a television with screen of up to 60 inches, as well.
The piers come as part of a freestanding Metro wall unit with a bridge across the top to connect the two side pieces. The bridge features two puck lights that are perfect to illuminate reading materials, tech devices and more.
Make It Match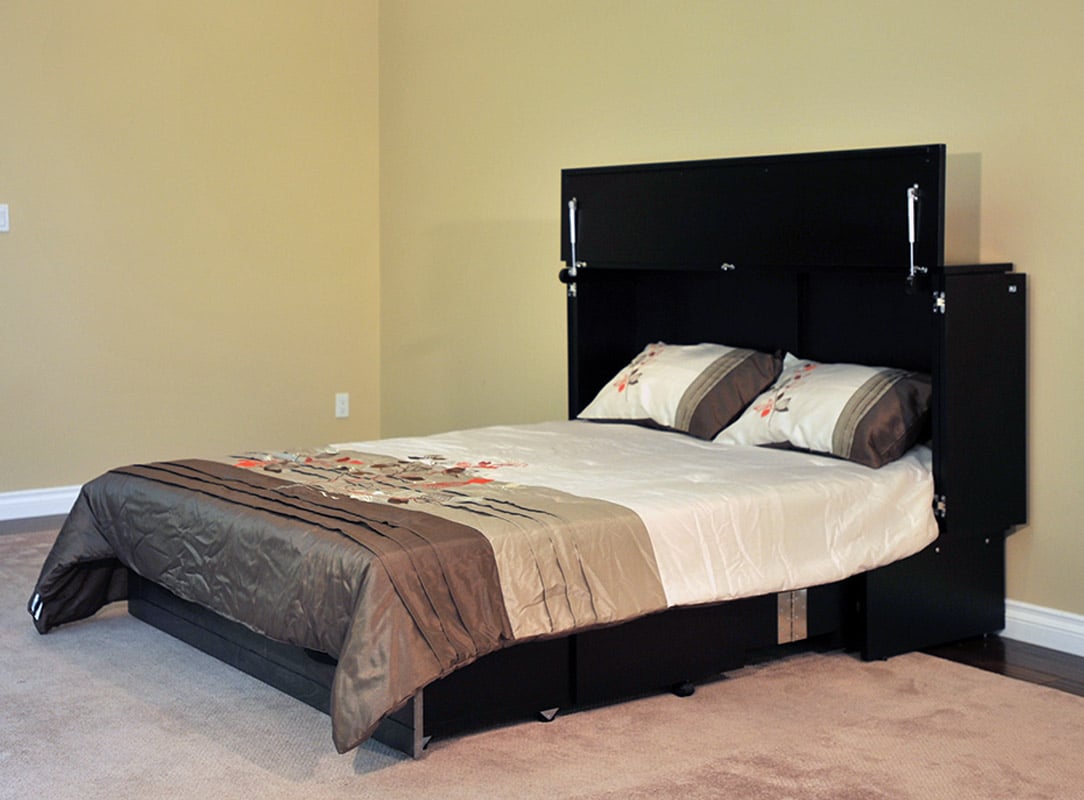 Did you know that the Metro Cabinet Bed and wall unit are available in a dozen finish colors? Choose anything from white to black and popular wood tones. We can even order the Metro with a custom finish, if you wish. Of course, the finish on the wall unit (if you choose to add that to your bed) will perfectly match the finish you choose for the cabinet bed.
We hope you have enjoyed learning more about the advantages of a Metro Cabinet Bed. Where could you use such a versatile piece of furniture in your home?