All About Murphy Bed and Cabinet Bed Mattresses
One question that the professionals at Murphy Beds of San Diego receive quite a bit is how comfortable are the wall beds and cabinet beds we sell? While there are plenty of options for cheap Murphy beds on the market today, one feature where the price difference becomes readily apparent is the quality and comfort of the mattress. Here is what you need to know about selecting Murphy bed and cabinet bed mattresses that you and your guests will enjoy sleeping on night after night.
Why Murphy Bed and Cabinet Beds?
If you already own a sofa sleeper, you may be hesitant about investing in a Murphy wall bed or cabinet bed. Rest assured that there are several advantages in doing so. Sofa beds not only take up to an additional ten times the square footage in a room, the mattress is generally lumpy, dusty and prone to sagging into the support slats.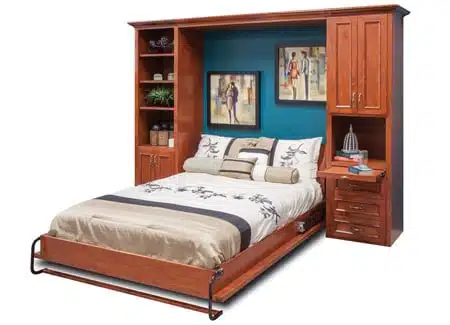 With a Murphy wall bed or cabinet bed, the premium mattress stays clean inside the cabinet and can easily be kept covered in sheets and blankets and ready for a good night's sleep in a mere matter of seconds. And they are not just another pretty face – most offer storage options as well. That's not a feature you will find in a sofa sleeper.
Murphy Wall Bed Mattresses
When ordering a Murphy wall bed, you have several choices for the mattress. For one, you can order the cabinet without a mattress and use one you've purchased elsewhere or even one that you already own. This does require proper dimensions, however, to ensure that the mattress will fit neatly into the enclosure and not be too deep, which would prevent it from securely closing the wall bed when not in use.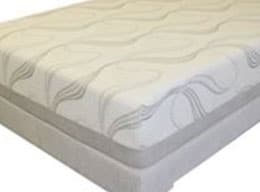 The easier option is to order your Murphy wall bed with mattress that is specifically made to fit it. Whether you have chosen a wall bed in twin, full, queen or king size, we offer three levels of comfort. The basic mattress is plush and plenty supportive. The next step up is a pillow top model with blended comfort layers. At the top of the line is an 8" mattress made with cooling gel and memory foam. Any of these quality mattresses are sure to help you get a good night's sleep with comfortable support.
Cabinet Bed Mattresses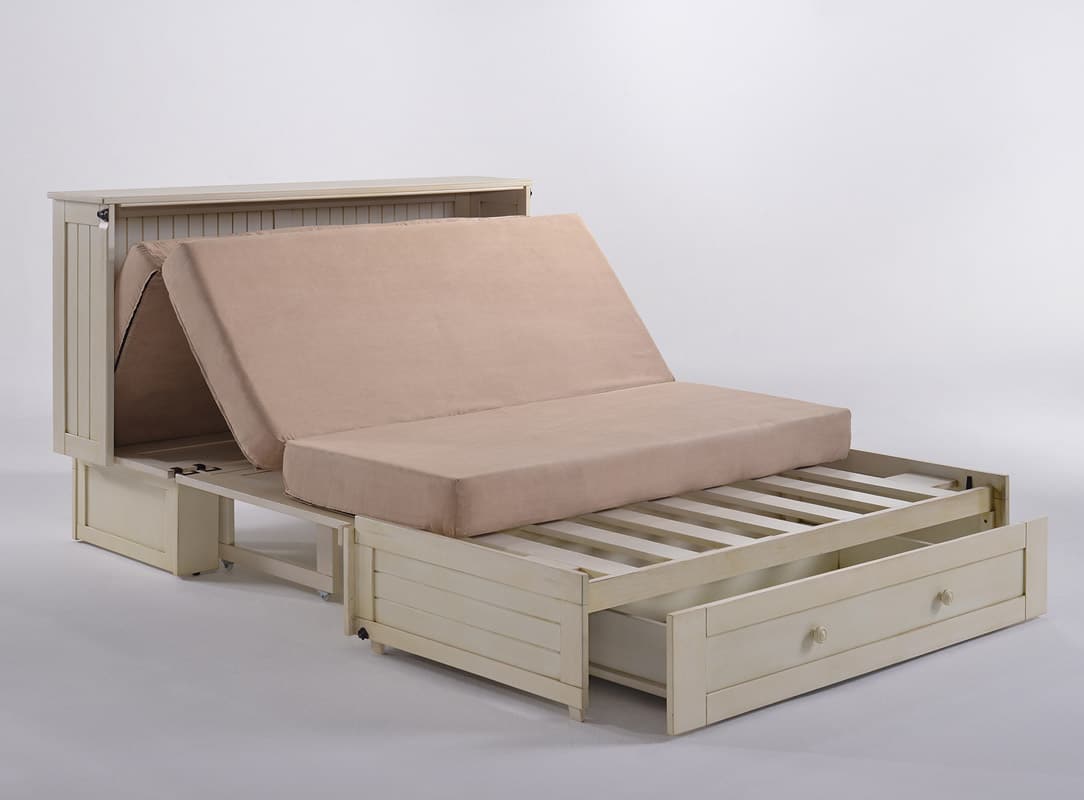 Cabinet beds are an affordable and smaller alternative to a traditional Murphy wall bed. The majority of our fine quality cabinet beds, which are crafted from solid hardwood and use sturdy hardware, come complete with a queen-sized mattress in place. The queen mattress is folded into thirds so it neatly fits into the handsome wood cabinet. It is made of premium gel memory foam that provides deep cushioning and superior support.
Whether you choose a wall or cabinet bed, you can rest assured that they are made for comfortable sleeping night after night. Murphy bed and cabinet bed mattresses are just as supportive as those available for a traditional bed and with all their space saving and storage features, present a superior value.