American Wall Beds with Custom Features? Yes Please!
If you have started shopping for a Murphy wall bed recently, you may have noticed there are plenty of options available. However, we believe there is one type that really stands out from the crowd: American wall beds with custom features. Here are all the reasons why this should be your first choice when adding a space-saving Murphy bed to your home.
American Made Quality
First things first – quality matters. And there is no way that a cheap wall bed made in China can compete in terms of quality.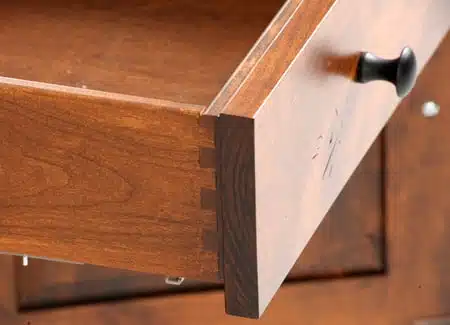 American wall beds are crafted from solid hardwood such as Alder, with no flimsy particle board. The joints are all reinforced and the open/close mechanism is guaranteed to work for the life of the bed. It is also a safe mechanism that won't accidentally shut during operation. The beautiful finish on the wood cabinet, available in many different colors, does not contain any toxic chemicals that could cause problems for those sensitive to fumes.
Custom Feature #1: Desk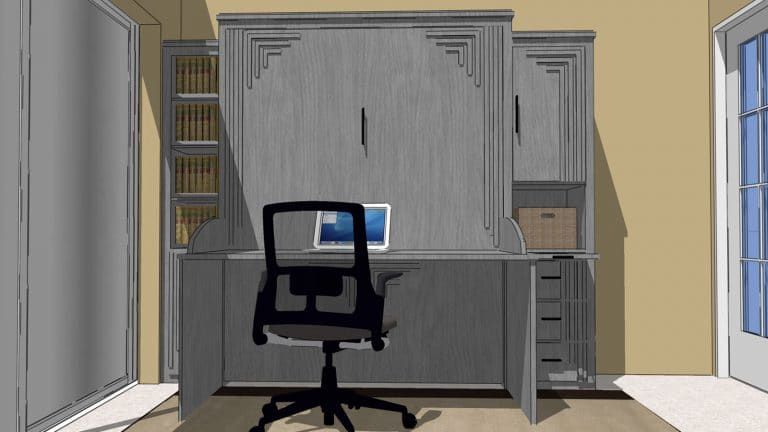 Perhaps the most popular option for our American wall beds with custom features is the addition of a desk to the front of the cabinet. This is a handy feature not only for a home office, but also for a crafting or hobby room. You have a choice as to whether your Murphy wall bed is configured as a vertical model (the most common) or horizontal. This gives you more options in terms of where American wall beds with custom features fit best in your home.
Custom Feature #2: Side Piers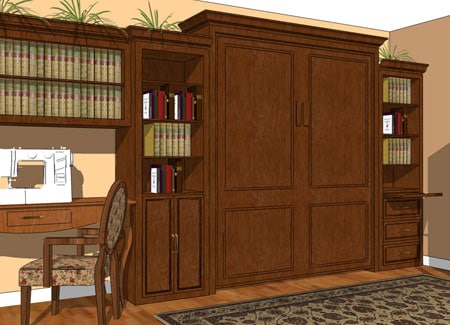 Here is another very popular option with our customers: the addition of side piers on either side of the wall bed cabinet. A set of bookshelves is always welcome to display collectibles or store books. Add lighting to the top of the cabinet to highlight your treasures. Many of our American wall beds with custom features are available with cupboards and drawers, too, which make them ideal for storing all sorts of items. Further customize your Murphy wall bed by selecting the number of shelves, their size and depth.
Custom Feature #3: Change the Look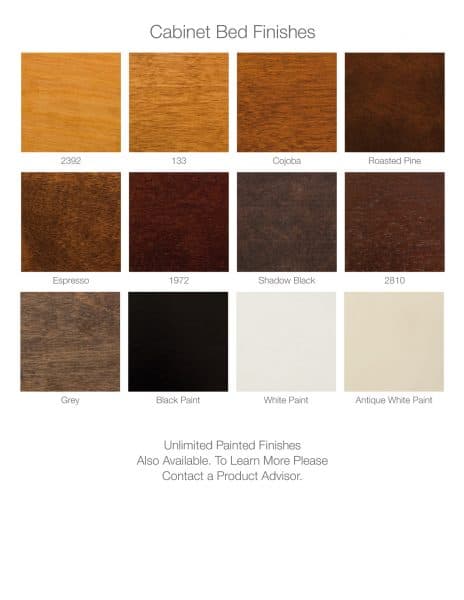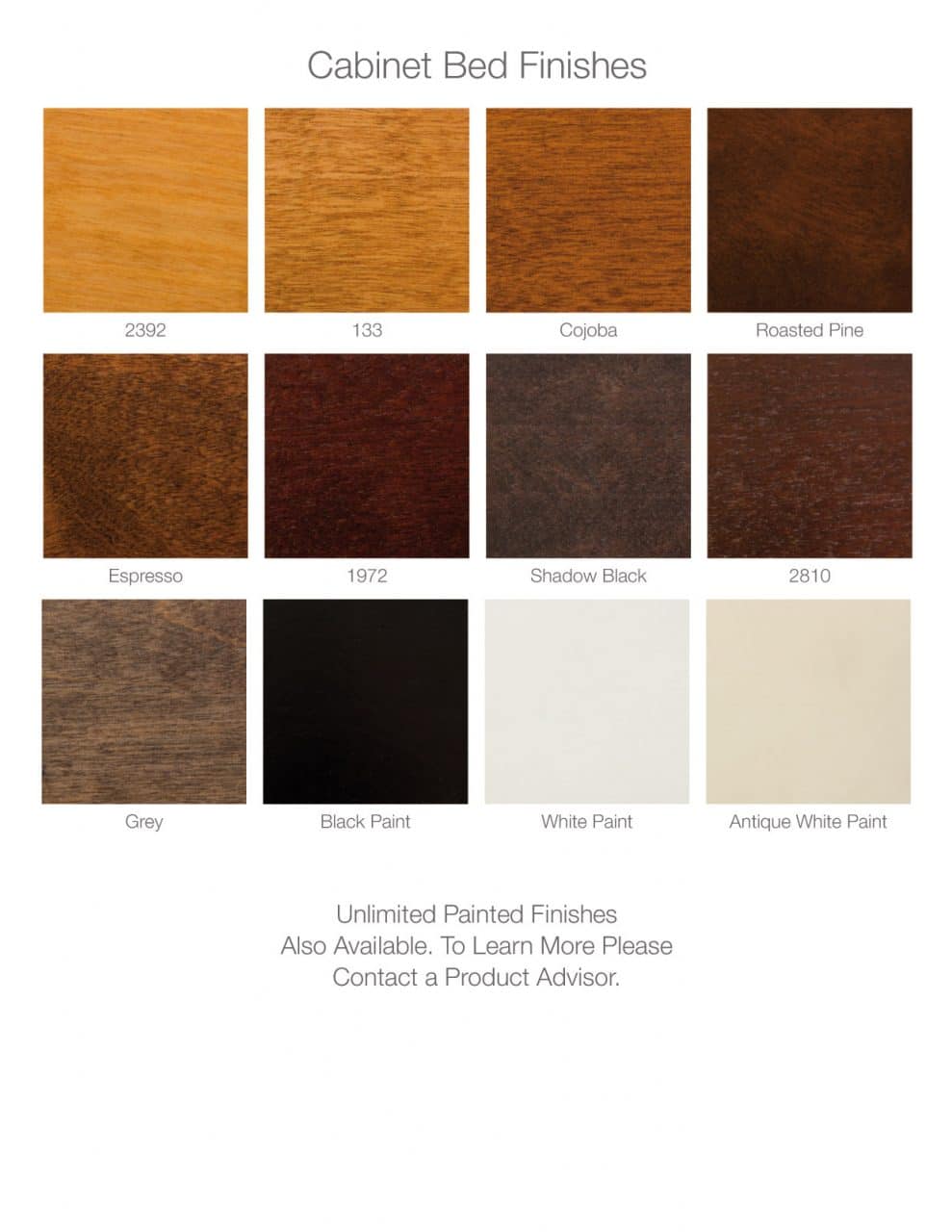 As we already mentioned, you have a choice as to the color of the wood finish for your American wall bed – everything from a lacquered white or black to dark or light stain. In addition, you have more options for customizing the looks, such as changing trim details, drawer pulls, cabinet faces and adding lighting and power/USB ports wherever you wish.
Custom Feature #4: Select a Size
Finally, American wall beds with custom features can be ordered in the size you desire, anywhere from a twin to king mattress. Order a premium memory foam mattress with your Murphy wall bed or use your own.
We hope you have found this article about American wall beds with custom features to be a helpful guide when you are ready to add one of these space-saving, double-duty pieces of furniture to your home.