Did you know? Murphy beds can be so much more than mere wall beds. There is a wealth of options available to transform a wall bed into a home office, crafting space, organizer, storage area and more. If the thought of having a multifunctional piece of furniture that maximizes the space in your home appeals to you, then read on for a list of several best Murphy bed features.
Murphy Wall Bed with Sofa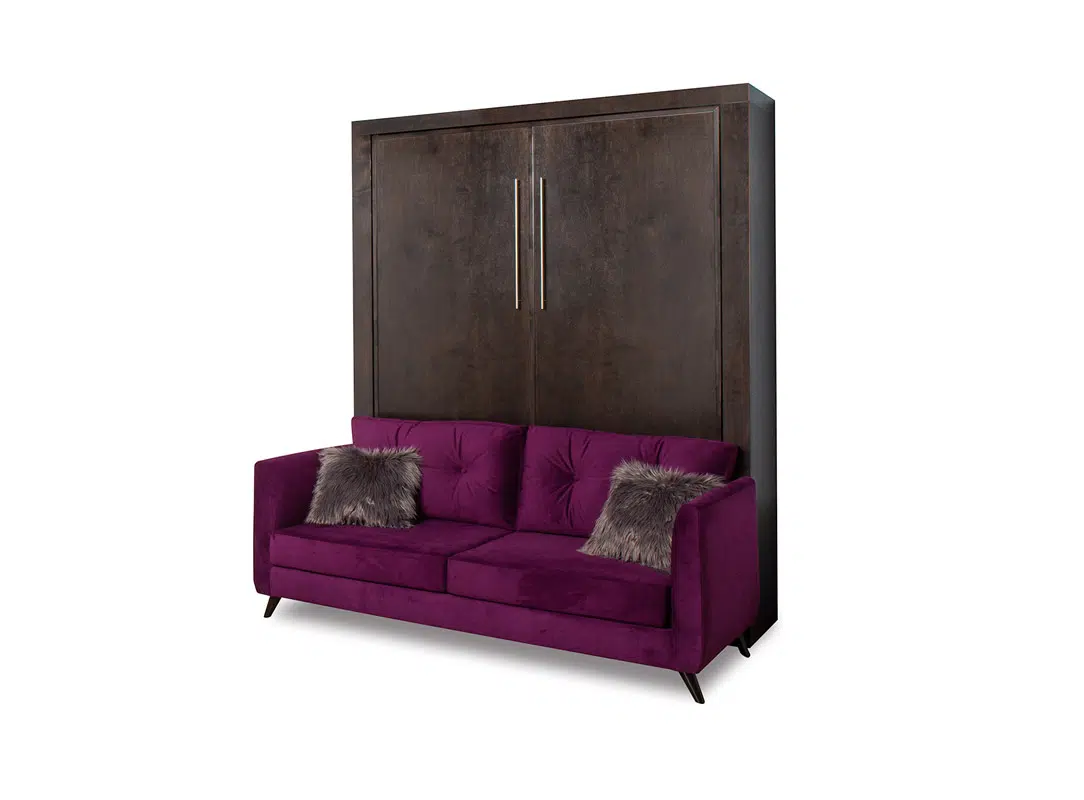 When not in use for sleeping, a solid wood Murphy wall bed cabinet looks great but isn't functional. That is why one of the best Murphy bed features available is a sofa attached to the front of the cabinet. Now it is both a bed and a seating area. This is especially important if you are furnishing a home with very limited square footage and every inch counts, such as a mother-in-law suite, guest cottage or above-garage apartment.
LED Lighting
Most rooms in the home can benefit from extra sources of light. This is especially true if you use the room for homework, crafting, creating art or doing office tasks. A wall bed with added lighting is one of the best Murphy bed features because it is so necessary.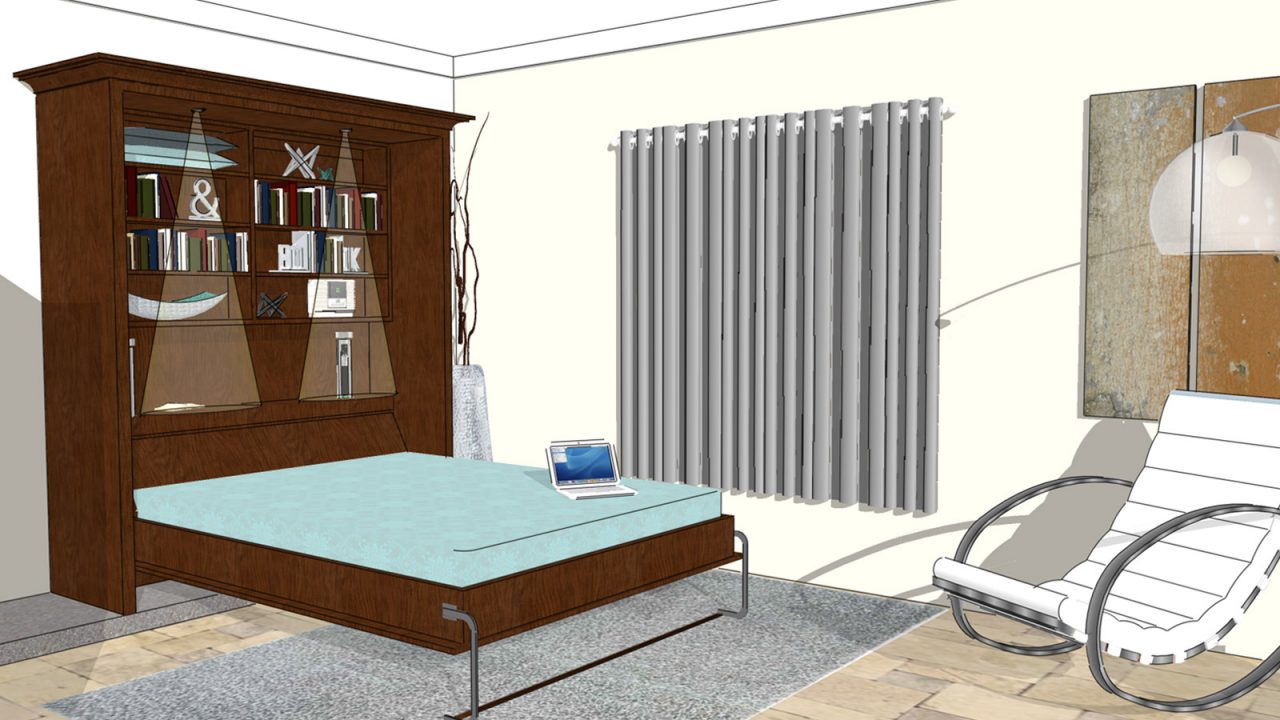 LED lights can be placed in several areas. If you opt for matching side piers for your Murphy bed, there is an option for lighting in the cabinets. Those side pier cabinets can be configured as bookshelves, display shelves, or a wardrobe – all of which would be enhanced by adding LED light strips in the location of your choice.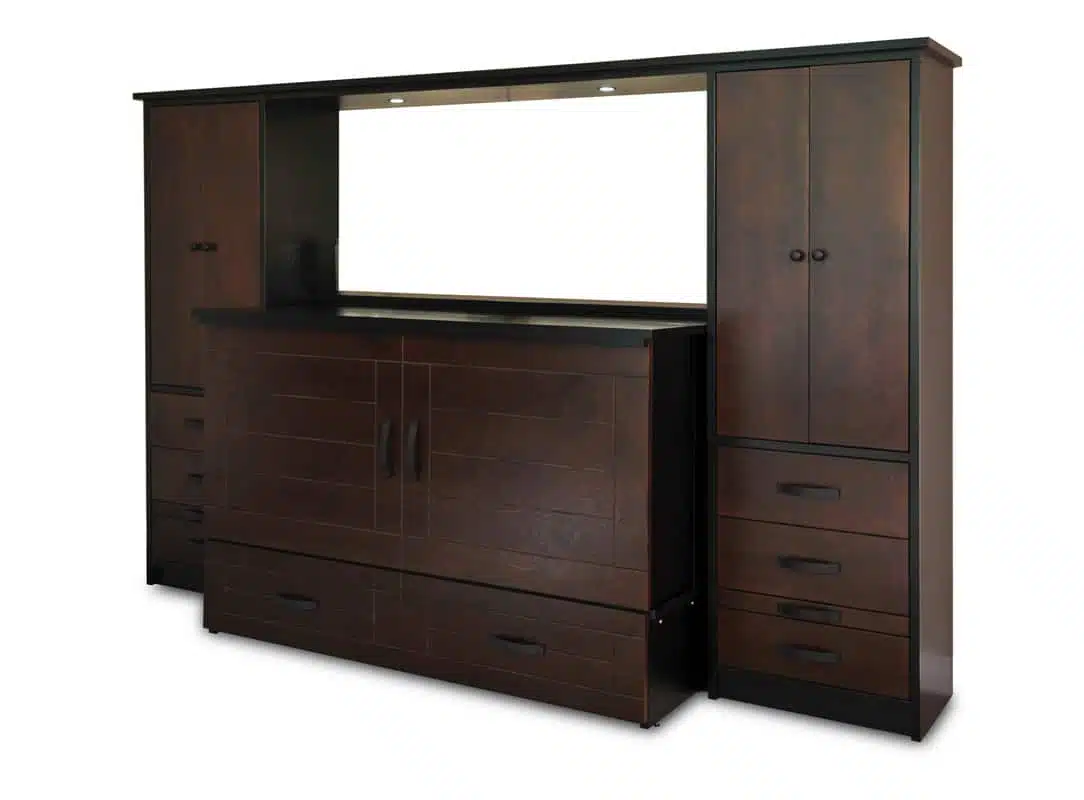 A totally different idea is a Metro Cabinet Bed with wall unit. Unlike a Murphy wall bed, a cabinet bed does not need to be affixed to the wall. This handy piece of furniture features puck lights in the bridge that spans the two side piers, illuminating anything you place on top of the bed cabinet.
An Artistic Touch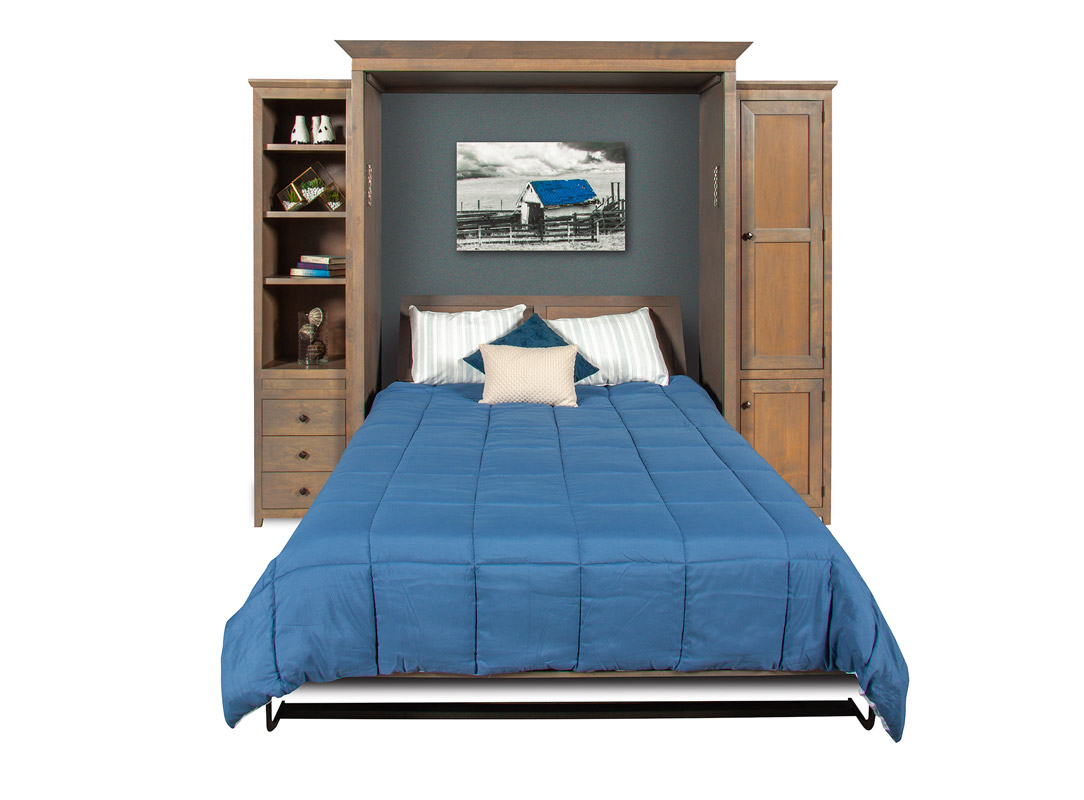 While not one of the best Murphy bed features in and of itself, the ability to dress up a room with a piece of artwork hung over the extended mattress provides an additional aesthetic to any room. It is always a pleasant surprise to guests when you pull the mattress out of the cabinet and down for sleeping only to reveal a beautiful piece of artwork on the wall behind. Even though it can't be seen when the wall bed is closed, it provides an unexpected artistic touch where least expected.
Clothes Closet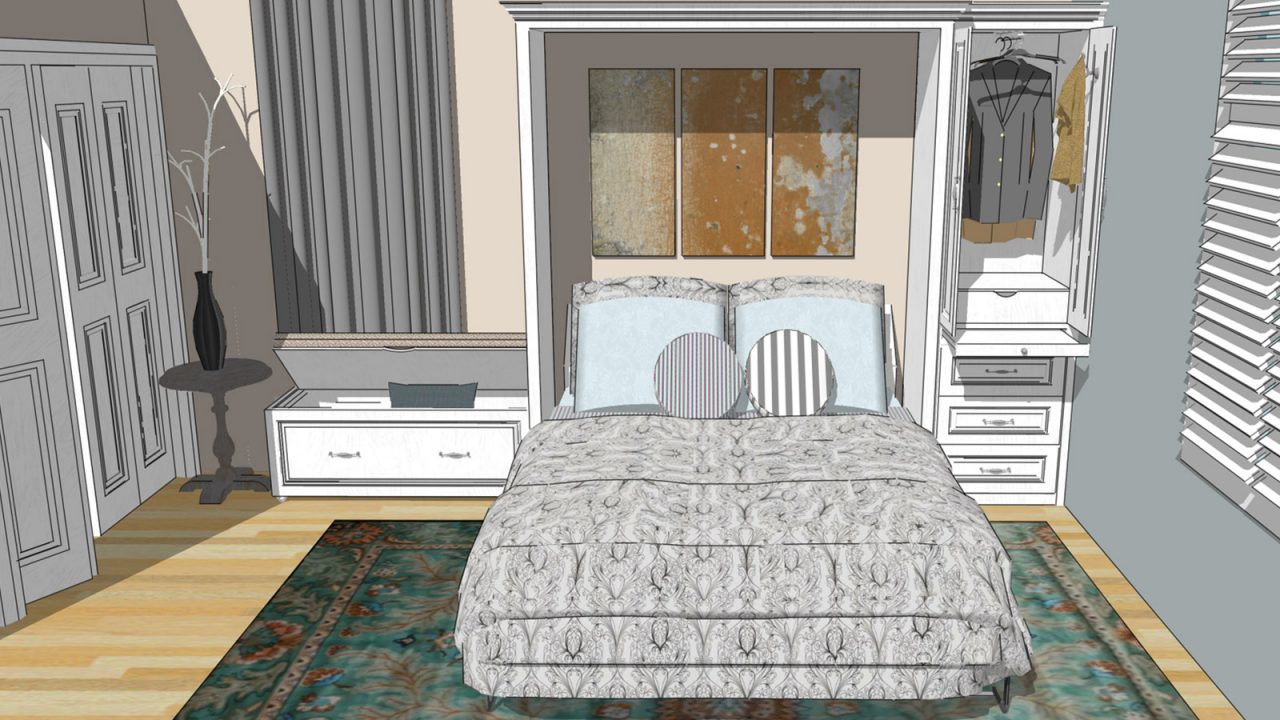 Finally, wrapping up our list of best Murphy bed features is the addition of a wardrobe, or clothes closet. Located on one or the other side of the wall bed cabinet, a wardrobe is an especially useful feature as it provides space for storing out-of-season clothing or a place for your guests to hang up their clothes while enjoying your hospitality. You could also opt to put a row of shelving or drawers on the other side of the wall bed cabinet for a complete clothes closet system. Guests won't even know it is there until needed as it blends right in with the rest of the piece.
Are you convinced that these are some of the best Murphy bed features? Which ones would work best in your home?