Best Murphy Beds for Low Ceilings
Not all homeowners are blessed with high ceilings in their houses, and this can be a particular challenge when it comes to decorating the space. Luckily there are still plenty of wall beds and cabinet beds that will serve the purpose of providing a place for overnight guests to stay comfortably. Take a look at this roundup of the best Murphy beds for low ceilings.
Why Would a Home Have a Low Ceiling?
This could be due to the architectural design of the home or even its age – structures built prior to the 20th century often had low ceilings, which are considered to be anything less than 98.4" in height. Sometimes homes get additions that must follow the contours of the land and thus have lower ceilings than desired. And then, there's personal preference – some homeowners just prefer to not have high ceilings that need maintenance or light fixtures that can only have the bulbs replaced with a ladder.
Designing Rooms with a Low Ceiling
Rooms with a low ceiling can be a real design challenge in terms of finding furniture in the proper scale and proportions. You may also want to create the illusion of a more spacious room with a higher ceiling. Doing things such as painting the ceiling a color lighter than the walls can help. For more ideas on how to make a ceiling look higher, check out this article from Homes & Gardens.
When selecting the best Murphy beds for low ceilings, keep in mind that the height of the entire cabinet should be 95.9″ tall or less. Take a look at these suggestions.
Mirage Horizontal Desk Wall Bed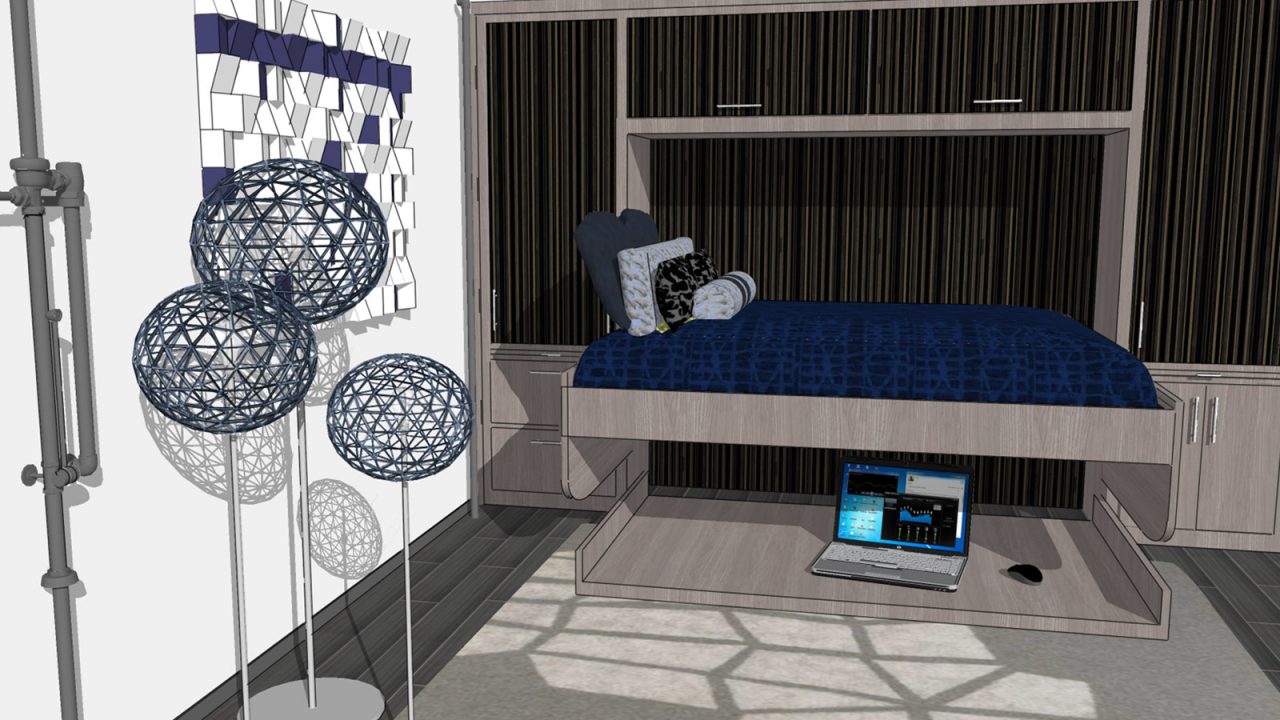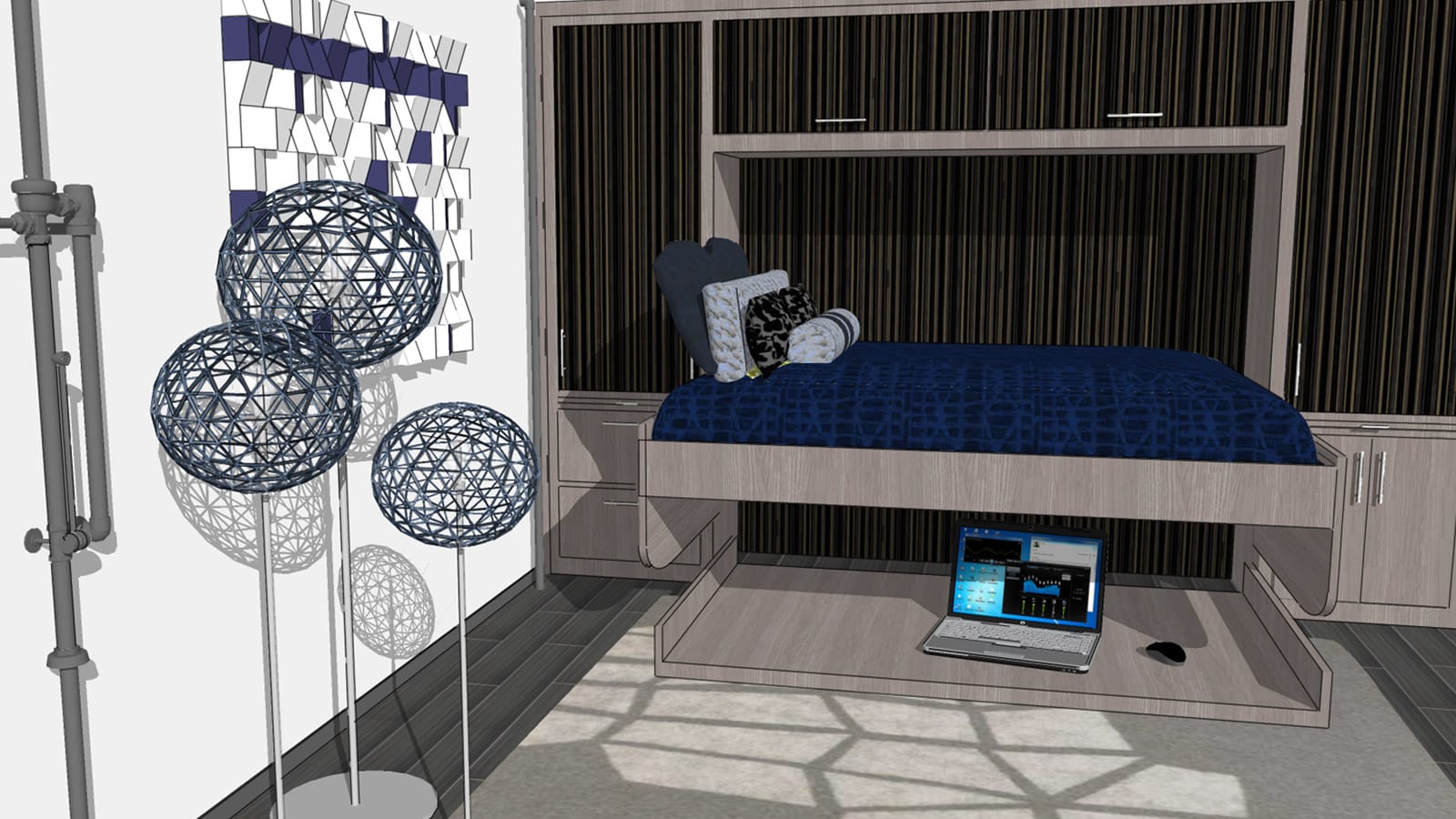 Perhaps the easiest way to accommodate a Murphy wall bed in a home with low ceilings is to opt for one that is horizontal, rather than vertical. The Mirage H Desk Wall Bed is an excellent example. Since it includes a desk attached to the front of the cabinet, this bed serves more than one purpose and by adding a side pier, you'll even gain additional storage space. A nifty feature is that you can keep any office equipment or supplies on the desk when pulling out the mattress for sleeping.
Murphy Cabinet Beds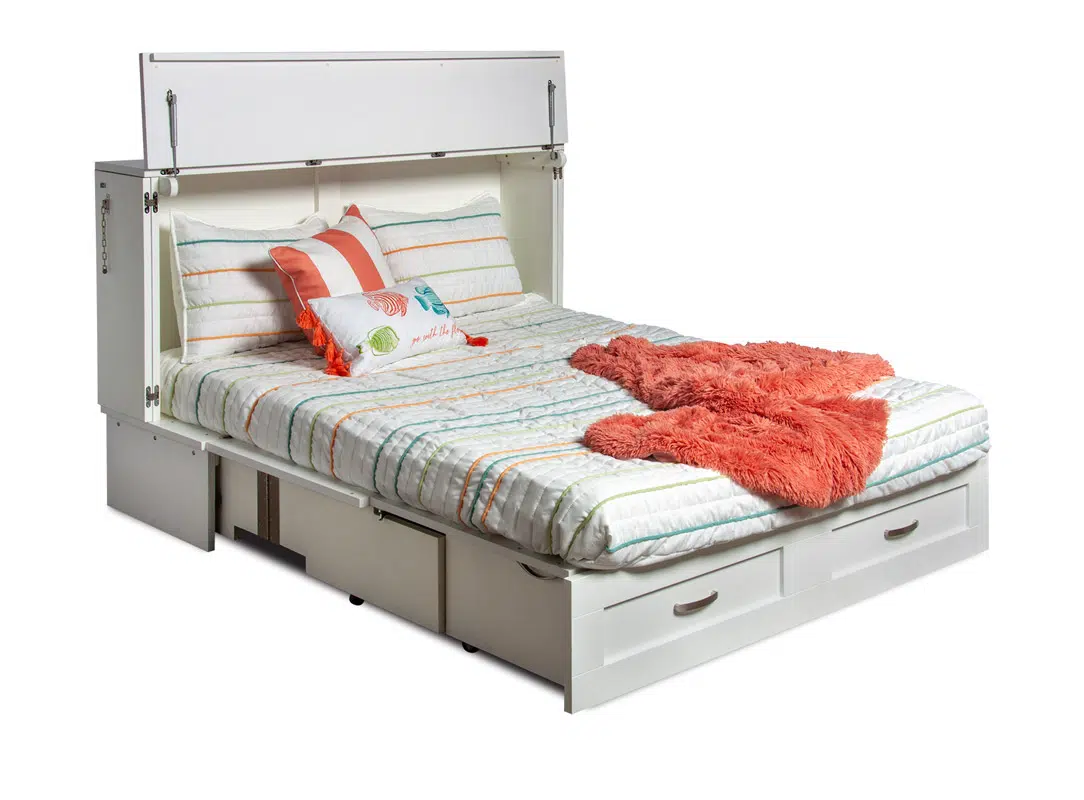 Another obvious choice when looking for the best Murphy beds for low ceilings is to not use a wall bed, but instead opt for a cabinet bed. Models such as the Country Style Premium Cabinet Bed pictured above are a great fit in a compact space. With a cabinet that stands only 42.5" high, it is sure to slide into nearly any area of your home. And it includes a roomy storage drawer plus space on the top of the cabinet for a TV.
Palms Wall Bed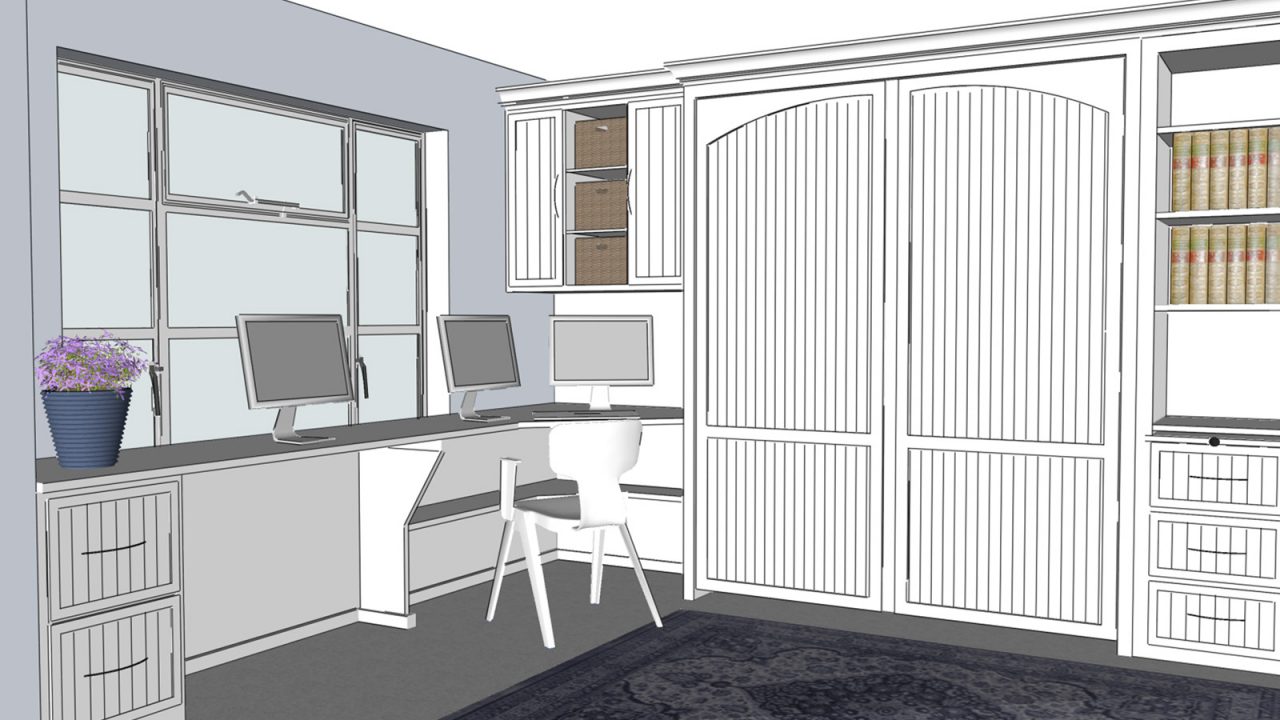 For a traditional model, one of the best Murphy beds for low ceilings is the Palms Wall Bed shown here. It has a transitional style available in a variety of unique custom finishes that is sure to look great in any room. The Palms comes in at a height between 84" and 92.75", depending on the mattress size you choose. This wall bed can be customized by adding side pier cabinets, lighting storage, desk, or sofa.
Any one of these options is sure to be one of the best Murphy beds for low ceilings in your home.