Best Wall Beds and Cabinet Beds for Your Style
What's your style? If you are looking for an extra bed, extra storage and extra functionality for your home, Murphy Beds of San Diego has something sure to fit with nearly any décor. From traditional to transitional to contemporary, look at these suggestions for the best wall beds and cabinet beds to fit your unique style.
Casual and Kid Friendly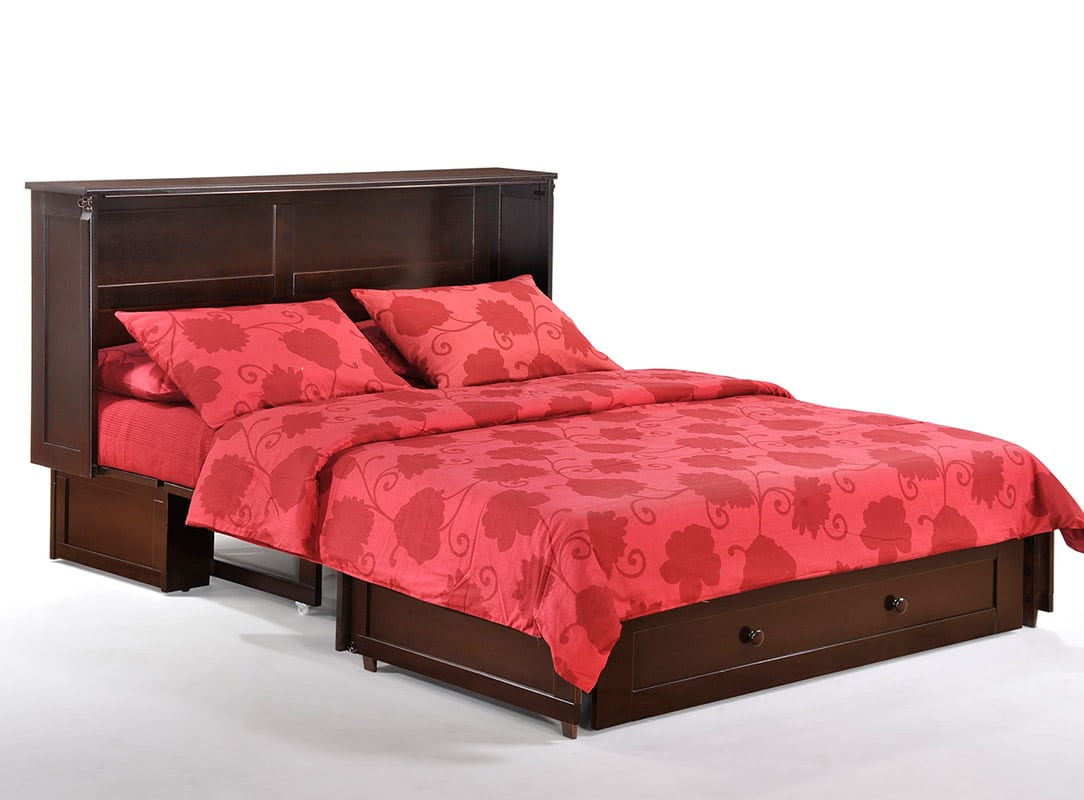 Ranking high on the list of best wall beds and cabinet beds is the Clover model. If you are looking for a way to corral your kids' clutter while providing a bed for their sleepover pals, a cabinet bed is a sure bet. And the Clover Murphy Cabinet Bed features a durable finish in your choice of color, sure to look great in any child's bedroom. It also has a power outlet and USB outlet along the front of the cabinet so his or her friends can easily plug in when they are ready to get some sleep.
Country Classics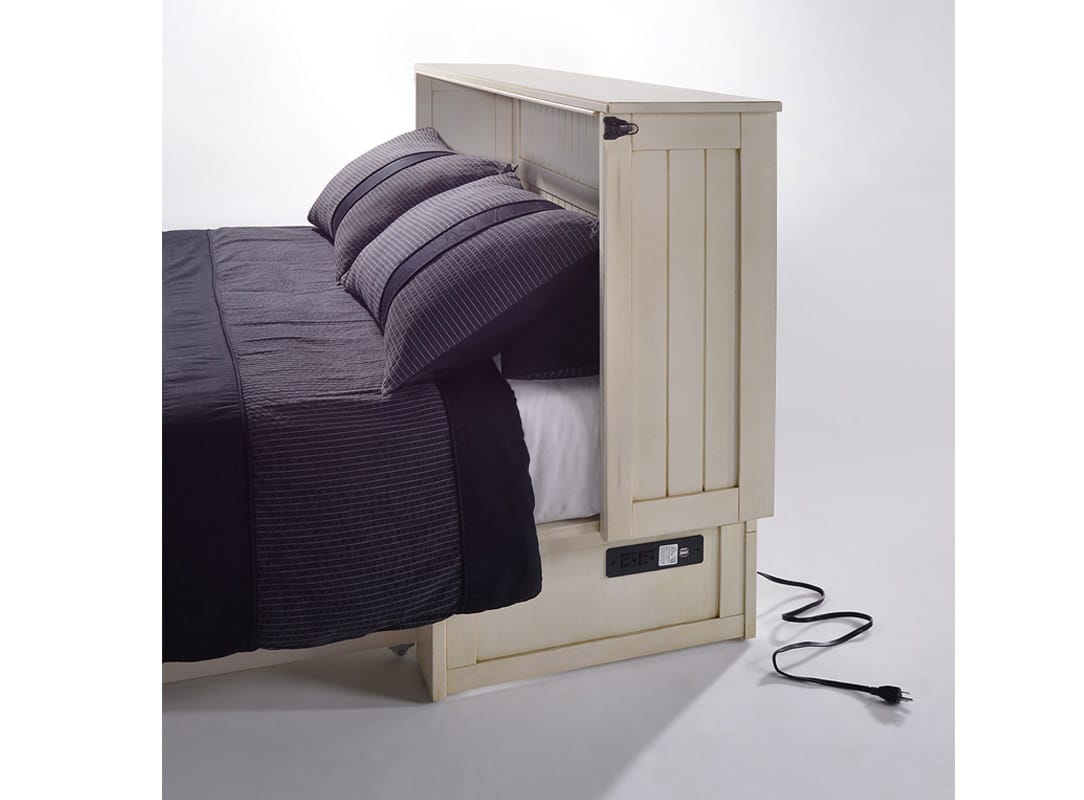 If your style leans more toward country, the Daisy Murphy Cabinet Bed is an excellent choice. Its buttercream finish looks great whether your extra room is decorated in French, contemporary or farmhouse country. The cabinet front mimics beadboard, which is still hot in terms of style thanks to many of today's renovation TV shows. It features a roomy storage drawer, and the top of the cabinet is sturdy enough to hold an ample-sized television set with ease.
Industrial or Rustic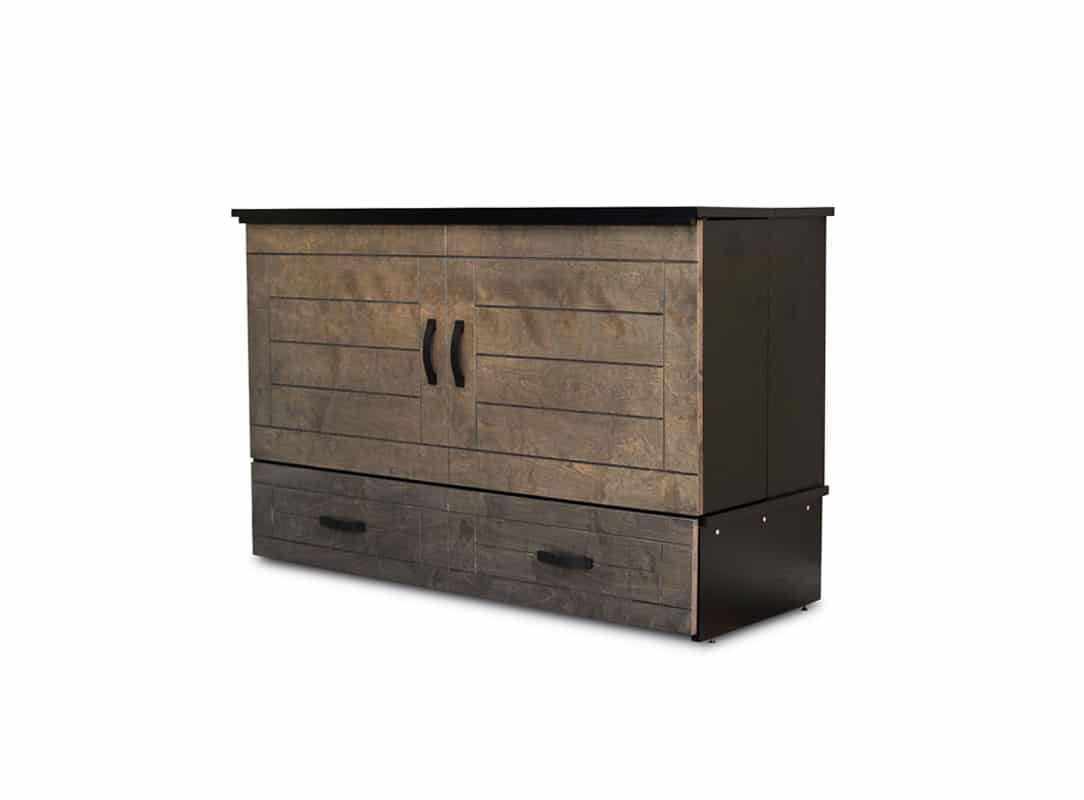 Industrial interior decoration continues to be another hot trend. If that is your preference, you may want to add a Metro cabinet bed to the guestroom in your home. As shown here, the organic, weathered-looking finish on this cabinet bed is a natural in an industrial or rustic interior. Why is this one of the best walls beds and cabinet beds? The Metro cabinet bed is also available with a set of matching side piers connected by a illuminated bridge over the top. This adds even more space-saving storage, perfect for tidying up.
Totally Traditional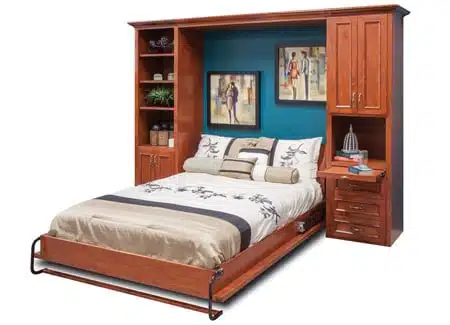 In a home with lots of wood, overstuffed furniture and classic style, the Empress Wall Bed would be a great addition. This one is part of our American made collection, which is crafted and uses wood sourced right here in North America. It is built to last, made from solid hardwood. This fine Murphy wall bed also has matching side piers which you can configure as you desire, with drawers, open shelving, wardrobe or cabinet space.
Mid-Century Modern
The Plaza grey wall bed, with its clean, simple lines, would look right at home in an interior of mid-century design. It is made from solid alder wood and the light, uniform color of the finish pairs well with furnishings that feature metal accents and the graceful curves so often seen in mid-century pieces. You could add a sofa or desk to the front of this wall bed for additional functionality.
Contemporary Class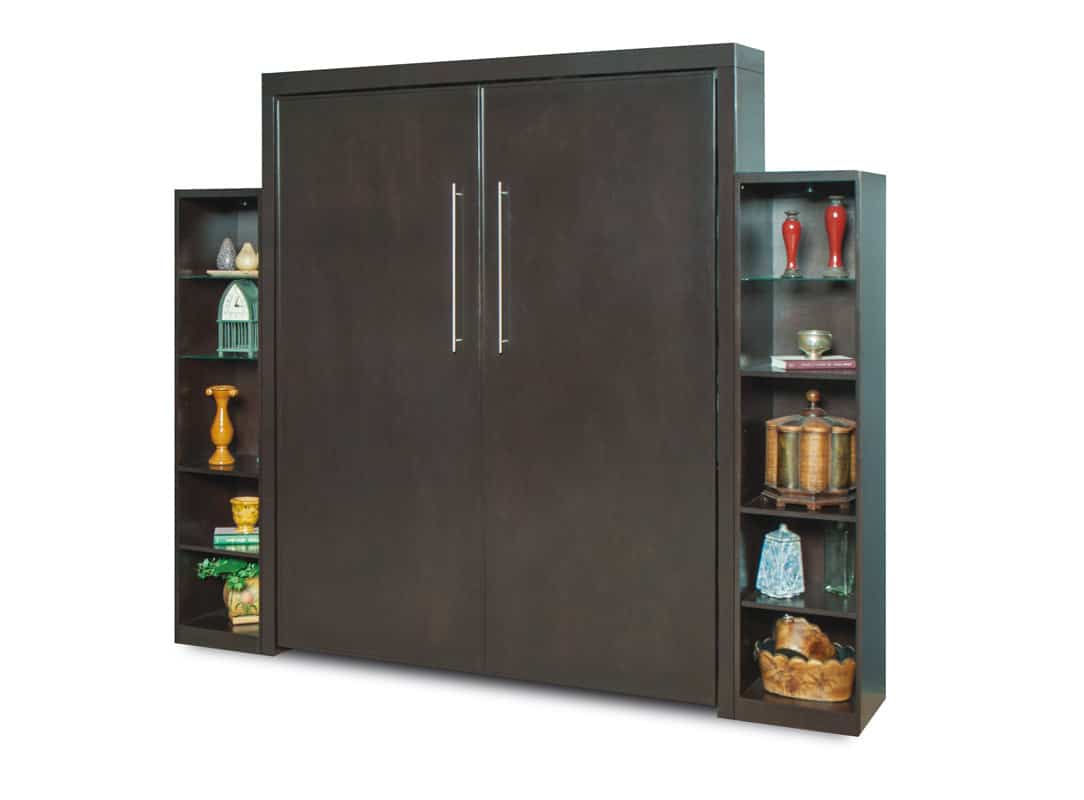 If contemporary is more your style, choose the Encore wall bed. The cabinet has straight, clean lines and long, metal handles that fit right in with modern furnishings. This one is also American made and crafted from solid hardwood. Although you can choose from several finish colors, we recommend gray, white or espresso to keep with a contemporary theme. As with many of our best wall beds and cabinet beds, there are matching side piers available, as well as useful additions such as a sofa, lighting, power outlets, desk or workstation.
For the best wall beds and cabinet beds in your home, pick a model that fits your style from the ones featured here or browse through our website for additional selections.