Clover Cabinet Bed: Small and Eco-Friendly By Design
No doubt you've heard the old adage, "good things come in small packages." Not only do small packages represent high value, they are also often the eco-friendly choice for those concerned about their effect on the environment. With a Clover Murphy Cabinet Bed in your home space, you will experience both value and peace of mind from knowing that it is the green choice.
Downsizing Can Be Good for the Environment
These days, downsizing and getting rid of extra possessions is all the rage. This applies not only to the things in our lives, but also our homes. Many of us, especially as we grow older, are trading in the big family house for a smaller place. And that means you must pare down your possessions as well as get creative about maximizing the space.
To do this in an eco-friendly way, throw away as little as possible. Reuse and recycle everything possible and then give the rest away to a charitable organization that will put it to good use. This is an excellent way to prevent it from reaching the landfill.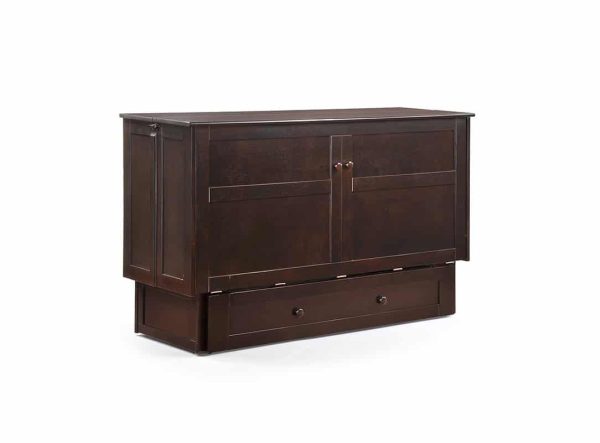 To best use every inch of a smaller space, consider Murphy beds or cabinet beds, such as the Clover model. Their ingenious design makes them ideal for smaller homes, while the premium gel memory foam mattress provides a comfortable, supportive sleep.
Even more than that, the Clover Murphy Cabinet Bed also incorporates storage space in a large, rolling drawer and a power outlet and USB port. Use the top of the cabinet for a TV set, books, collectibles or anything else you wish to display. What a great way to get ultimate functionality out of a single piece of space saving furniture: sleeping, storage and display.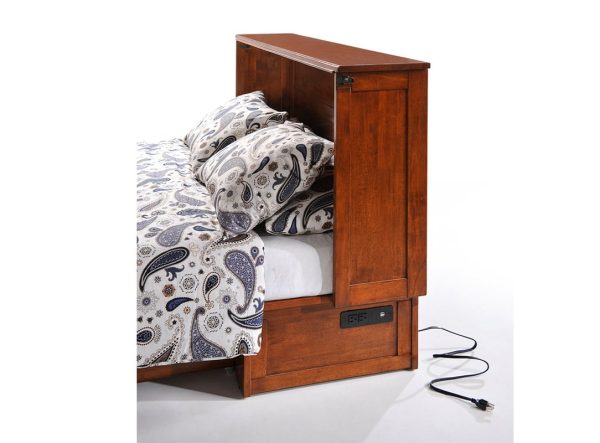 Made in North America with Sustainable Materials
Another way that adding Murphy beds, such as the Clover cabinet bed, is the eco-friendly choice is the materials and where they are made.
These cabinet beds are crafted from hardwood with no MDF (and the chemicals used in its construction). The hardwood is sustainably forested from rubberwood plantations which are systematically planted and replanted and used for wood only when their latex production dries up. This makes use of every part and life cycle of the tree and ensures the continued growth of the plantation.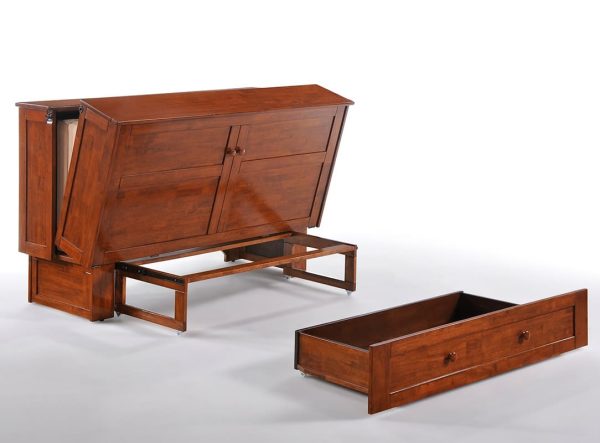 The Clover cabinet bed is manufactured completely in North America. That is good for our economy. It is also good for the environment in that it cuts down the amount of transportation, using fossil fuels, required to bring these products to market and then to our San Diego consumers.
Clover Murphy Cabinet Bed: the Green Choice
When you are ready to downsize and want the best quality and value of furnishings for your home, consider the Clover cabinet bed. With its attractive, all-wood cabinet (available in three finishes), functional design and sustainable construction, this Murphy bed is an excellent choice for anyone who likes to "go green."