Considerations When Buying a Murphy Bed
Now that Murphy beds are a popular option for homeowners who wish to expand the functionality of their space while providing an extra bed, there are plenty of wall beds on the market. But how do you choose from all the available models and features? Here is a short guide to help you consider all the factors when buying a Murphy bed.
Quality is Key
Do a search for "Murphy bed" and you will find results that mention everything from a DIY carpentry project to models available on big, discount furniture sites. But, as the old saying goes, buyer beware. The cheapest Murphy bed is undoubtedly the one with safety concerns and made of flimsy materials. Many times, when buying a Murphy bed on a discount site, you will find it is made of cheap laminate, uses chemical-infused finishes and the mattress is too thin to provide any support or comfort.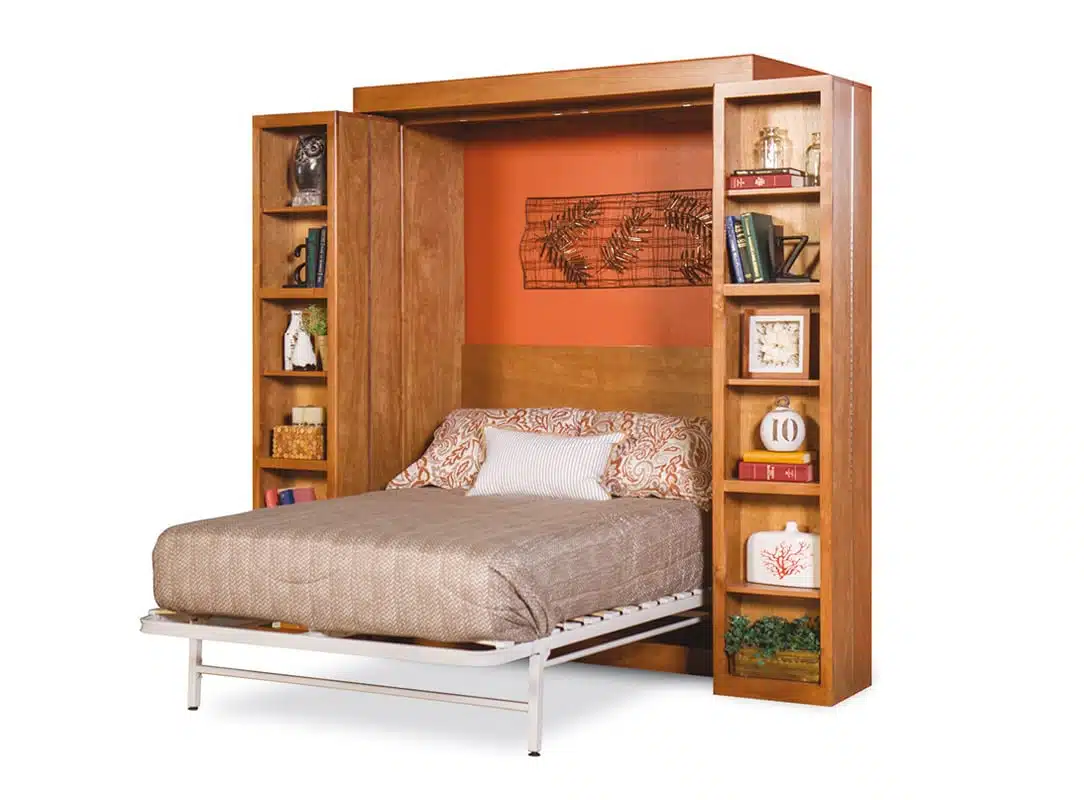 At Murphy Beds of San Diego, we sell only high-quality Murphy wall beds made of solid hardwood. Most are made right here in North America, by skilled craftsmen using sustainable wood and hardware that comes with an exceptional warranty. When buying a Murphy bed for your home, consider it an investment.
Safety First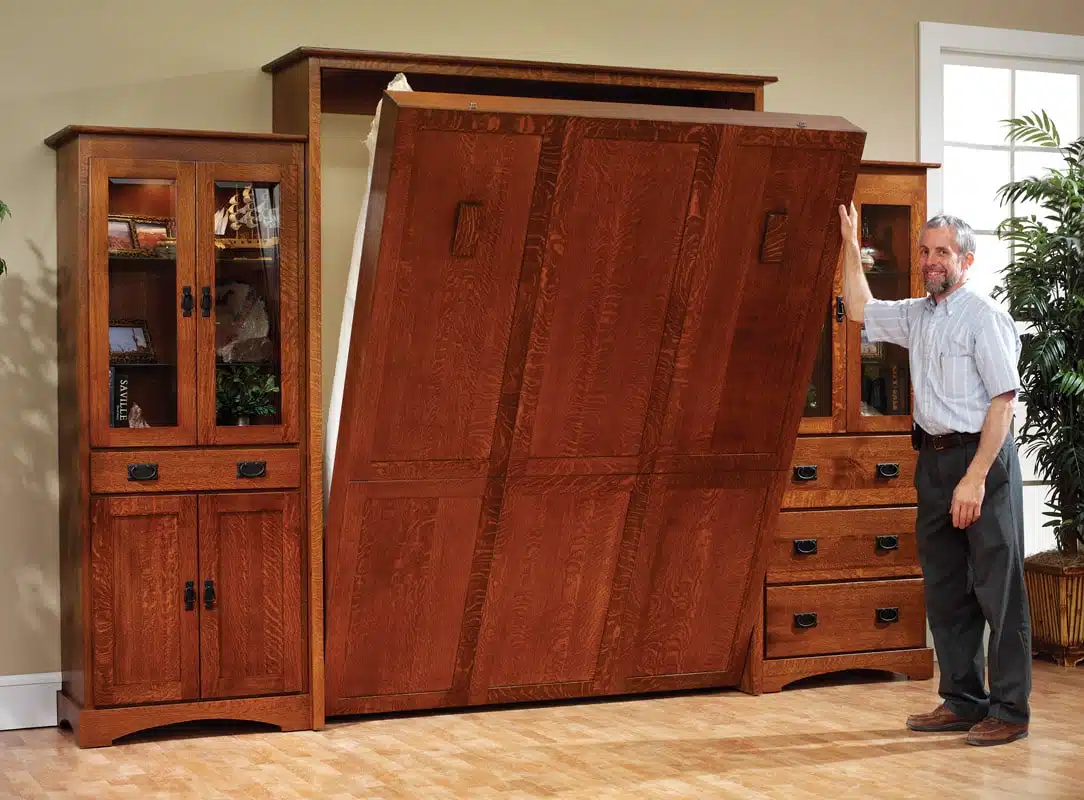 High on your list of features in a good Murphy wall bed should be safety. Again, this is related to quality in that many cheap Murphy beds use inferior open/close mechanisms and hinges that could pose a safety issue. The mattress should be easy to pull down and push back into the cabinet to avoid muscle strain. Durable and high-quality hardware is essential to ensure that buying a Murphy bed does not result in accident or injury, such as counter balanced spring-loaded mechanisms and hinges capable of bearing the load and staying balanced. You are sure to find the best quality hardware in our Amish wall beds.
Comfortable Enough for Every Night's Sleep
An advantage of Murphy wall beds over other types of beds, such as sofa beds, blow-up mattresses and chair beds, is that they are comfortable enough to use each and every night. When buying a Murphy bed, you are sure to find plenty of models that include an appropriately sized mattress with your purchase. But you can also use a mattress of your own choosing or one that you already own (just be sure the cabinet will accommodate the thickness and size of your mattress).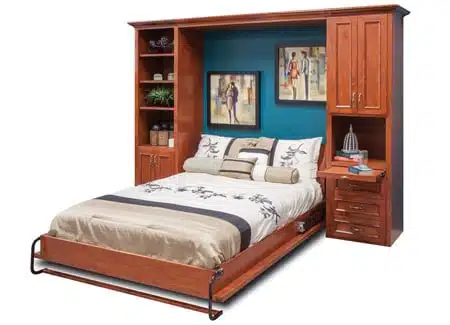 And thanks to an ingenious Velcro strap system, you can make up your wall bed with soft and plush bedding and it will stay in place even when the mattress is pulled back up into the cabinet. This is ideal if you are living in an space with one large living/sleeping area as it keeps things neat and tidy when the wall bed is not in use.
Make Space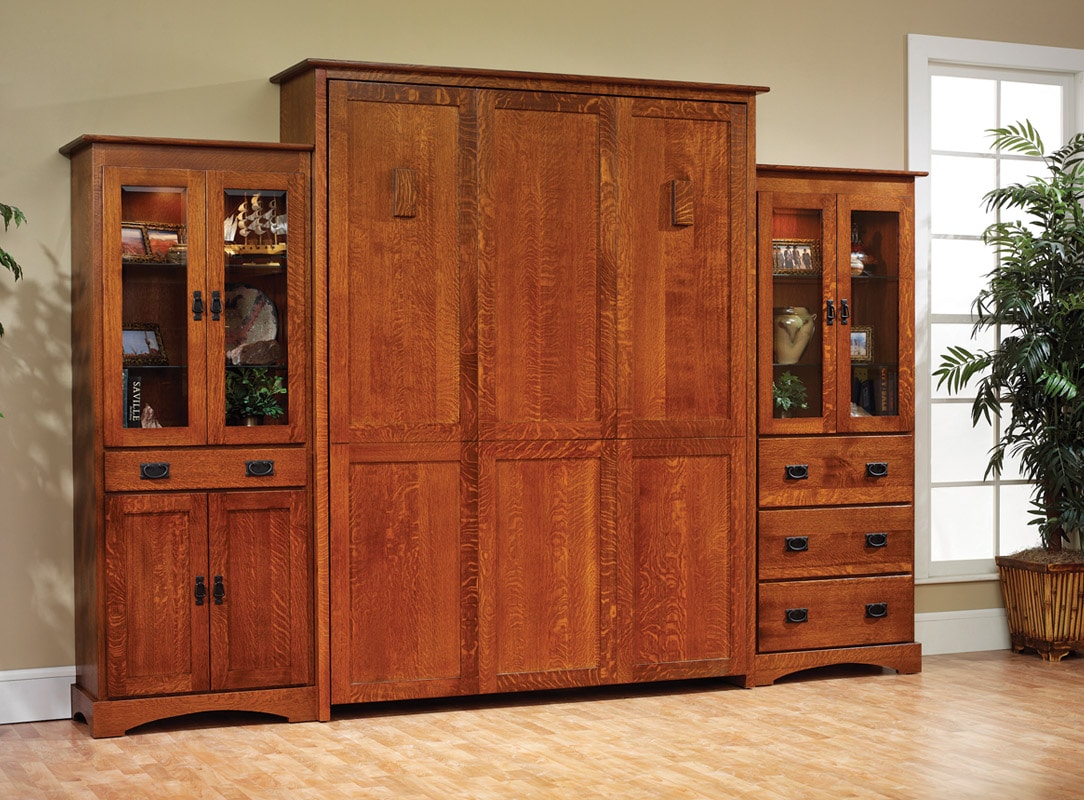 Before buying a Murphy bed, do ensure that the room in which it will reside has adequate wall space to accommodate a wall bed. Not only will you need an appropriately sized wall, it will have to be sturdy enough to install the Murphy bed securely, such as the Amish Albany model wall bed pictured here. Another consideration is what you place in front of the wall bed cabinet. If you use it frequently, you will want to be sure there are no pieces of furniture directly in front.
If you are thinking about buying a Murphy bed, take into consideration these four important factors, then browse through our online selection. Make your choice from amongst all the high-quality models offered at Murphy Beds of San Diego, especially our Amish made wall beds.