Create a Well Organized Playroom for Kids with Wall Beds
There are still several weeks left before the kids go back to school. Help them make the most of the remaining summer vacation with these tips to create a well organized playroom for kids with wall beds that help corral clutter and organize belongings. Here's how.
Create Zones
In most cases, playrooms are one big room or basement. If you just place furnishings and accessories throughout the space, it will resemble a warehouse. But by creating zones for various activities, the playroom becomes more functional and allows kids to take a break from each other. Wall beds, which must be attached to the wall for safety, allow you to easily create a well organized playroom for kids with specific zones as well as provide an extra bed for overnight guests.
Wall Bed with Desk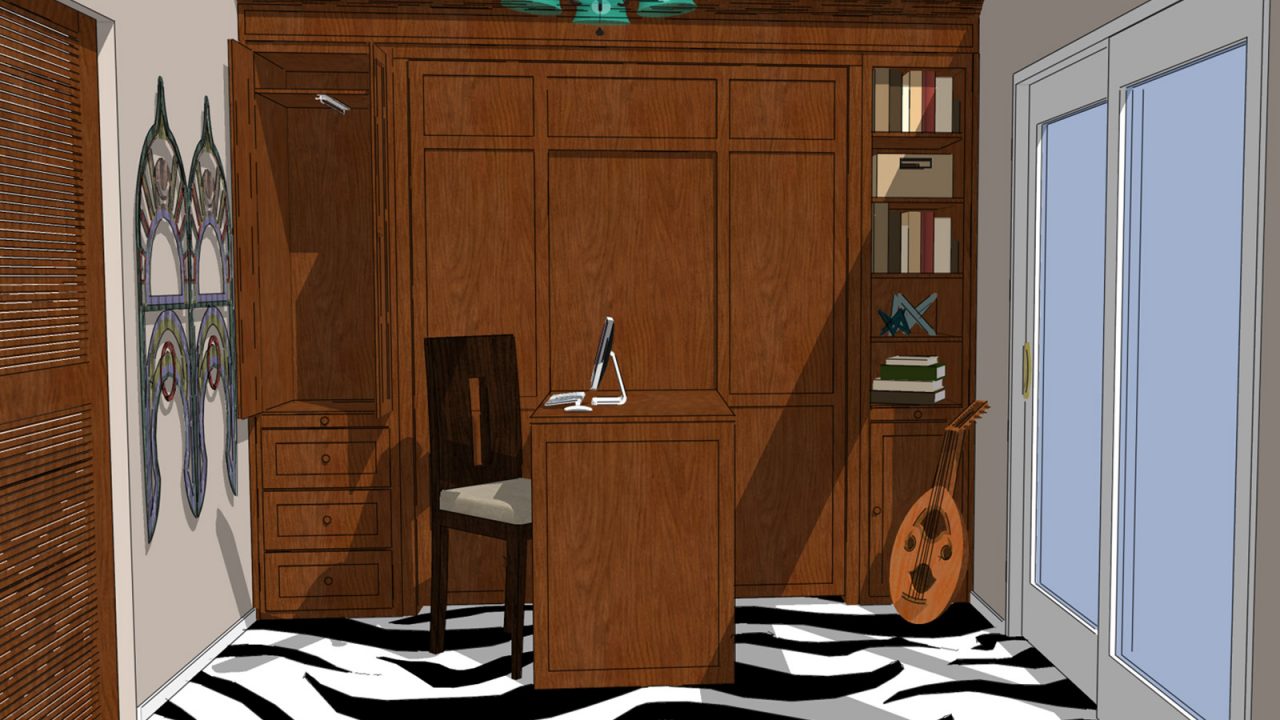 A wall bed with desk and side piers with bookshelves makes a great space for kids to work on homework, art projects, writing or doodling. The shelves can hold textbooks, notebooks, sketchbooks and more, keeping everything neat and tidy until used. When guests arrive to spend the night, simply fold up the desk that fronts the wall bed's cabinet and pull out the mattress. Some wall bed models even allow you to keep all the items in place on the desk while the mattress pulls down over the top.
Wall Bed with Table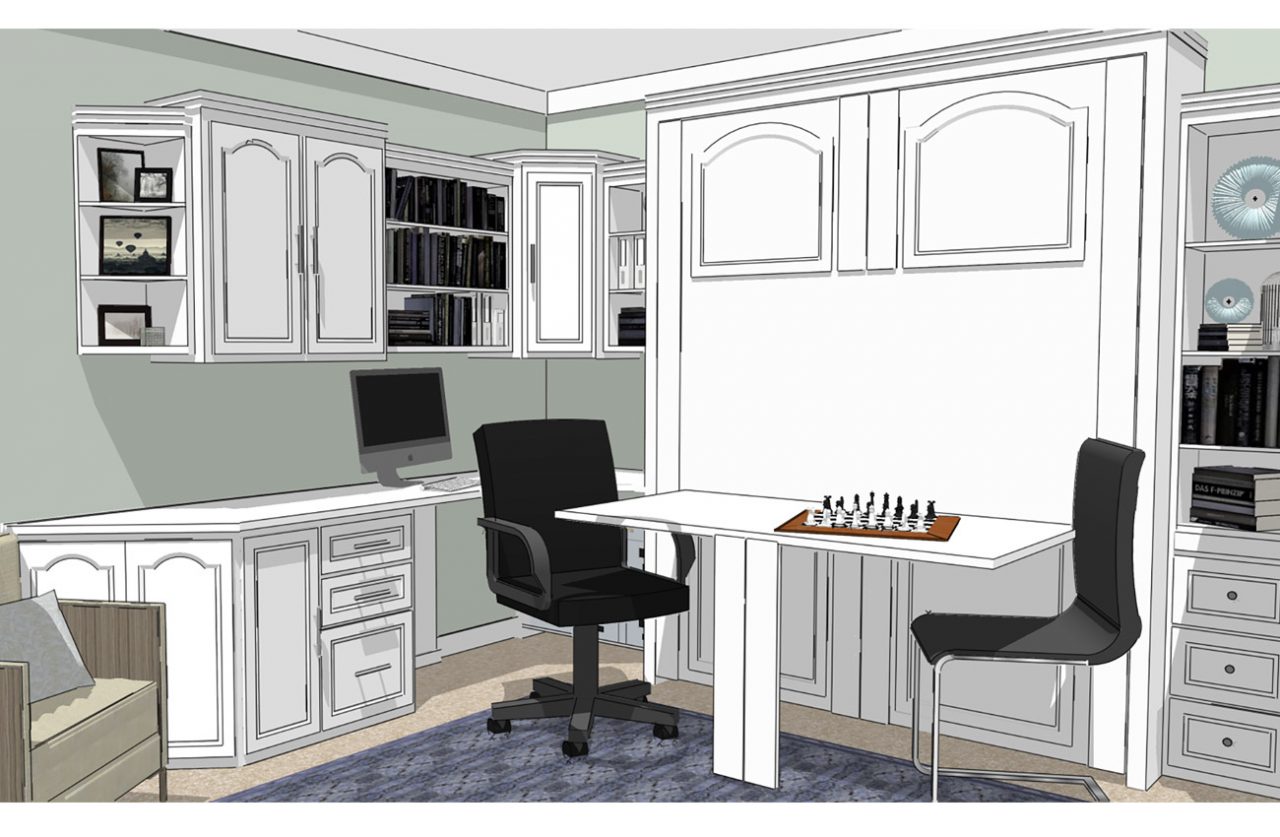 A board game zone is another idea. In this case, using a wall bed with attached table and at least one side pier with shelves or cabinets is the ideal furnishing. The table allows two children to sit opposite each other while playing their board or handheld electronic games. When they are finished, they can neatly stow their games in the wall bed's side pier drawers and shelves.
Wall Bed with Wardrobe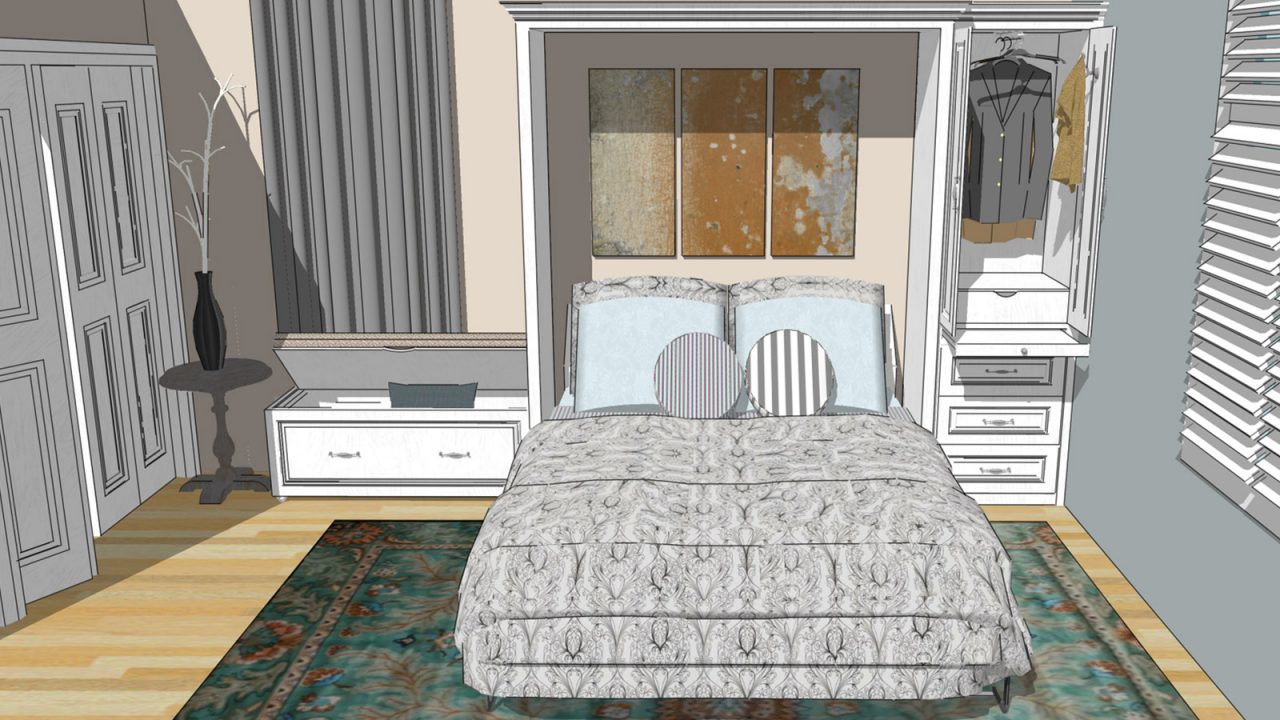 Another zone important for kids is an exercise area. Be sure there is plenty of clear floor space, then add a wall bed with wardrobe and cubbies fronted with a full length mirror. This will allow ample space for exercise such as dancing, cheerleading, Nerf ball sports and more. The wardrobe is an ideal place to hang fresh towels and equipment while the cubbies can easily hold special shoes, yoga mats, balls and other play equipment.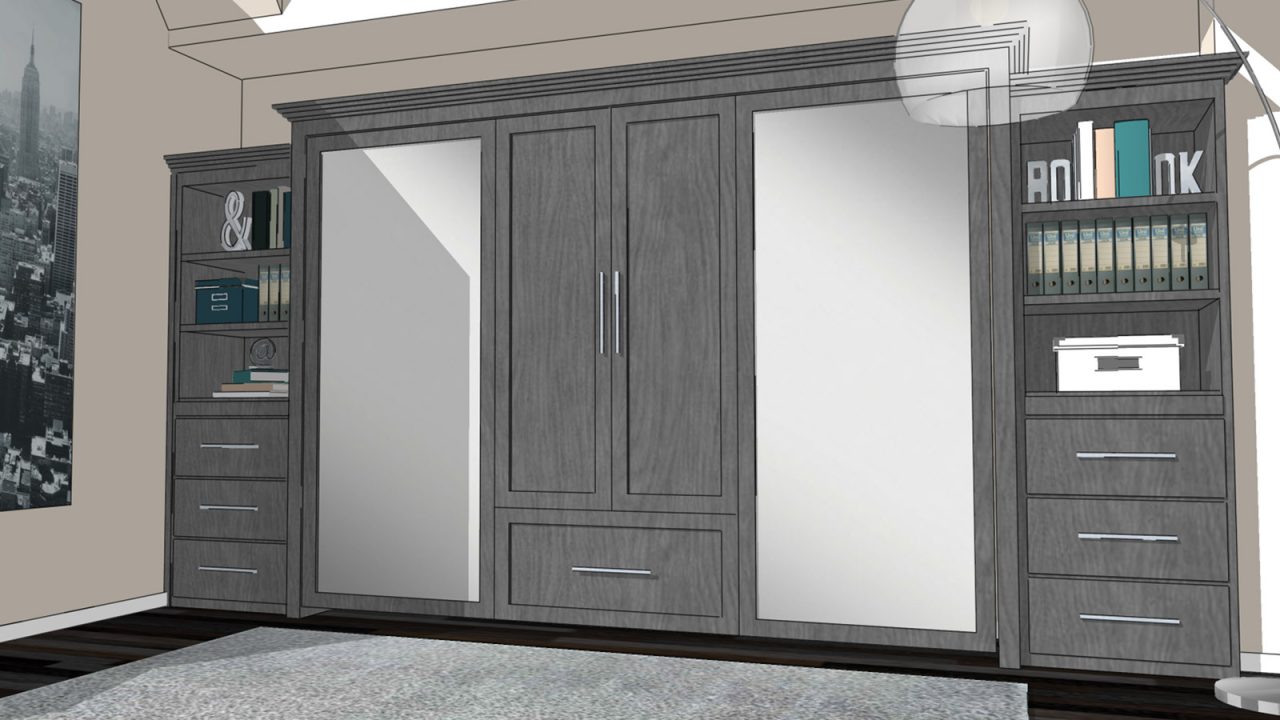 Wall Bed with Sofa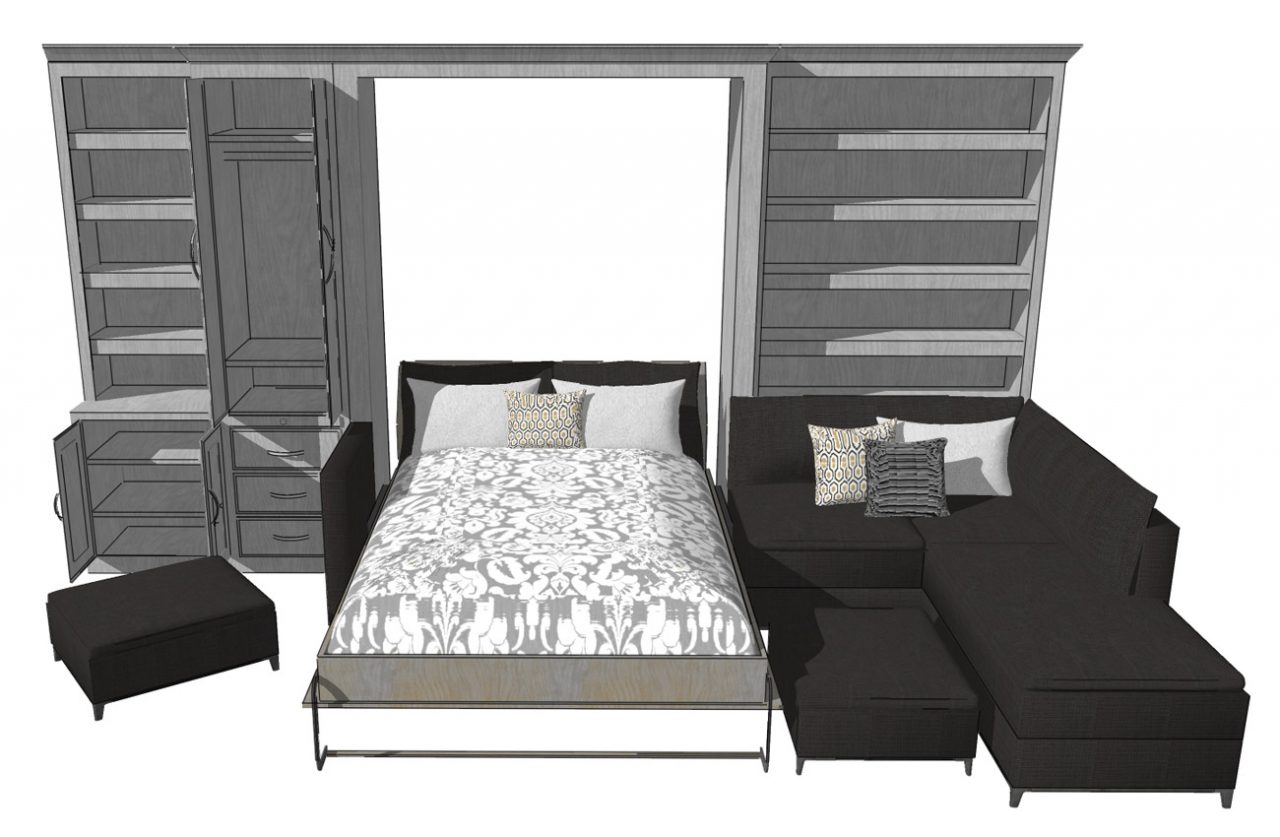 For kids who are avid gamers or those who love to binge watch Netflix, a wall bed with sofa creates the perfect TV zone. The sofa fronting the cabinet of the wall bed is a comfortable place to seat three or more kinds while they battle it out on the screen or watch their favorite shows. A set of side piers with shelves and drawers provide plentiful space to store video games, controllers and other accessories.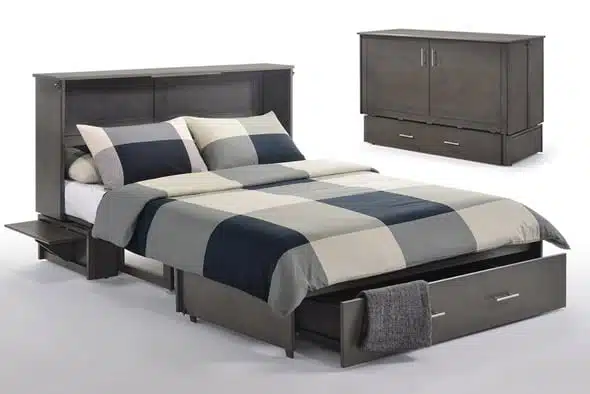 If you truly need lots of extra beds at night, you could also place a cabinet bed opposite the wall bed with sofa. A TV with screen of up to 60 inches fits perfectly atop the cabinet and doubles the number of guest beds for kids' sleepovers and relatives over the holidays. This can be a really special area of a playroom because kids can simply pull down the wall bed mattress and cuddle up together at night while watching scary movies, with or without mom and dad. When the movie marathon is over, the kids are already comfortably ensconced in bed.
If you have always wanted to create a well organized playroom for kids, start with at least one wall bed and perhaps even a cabinet bed. These ingenious furnishings do so much with so little space, you will wonder how you ever got along without them.