Create the Home Gym of Your Dreams with a Murphy Bed System
It's January and that means trying to stick to this year's New Year's resolutions. Some of the all-time favorites amongst the US population are losing weight, going to the gym, getting heathy. If you are one of the millions who have resolved to tone up your body this year, then incorporating a home gym in your house is a must for conveniently staying on track. Try these tips for creating the home gym of your dreams.
Use the Equipment That Makes You Excited to Work Out
One of the reasons many of us fail at reaching our goal of getting into shape is that we don't focus on doing the things that make us happy. Let's face it; if we dread the thought of working out, we humans are really good at coming up with excuses to delay and eventually quit exercising.
For instance, if you enjoyed running track in school, a treadmill or Peloton machine might be a good addition to your home gym. You'll probably use that more than you would yoga equipment.
Dedicate the Space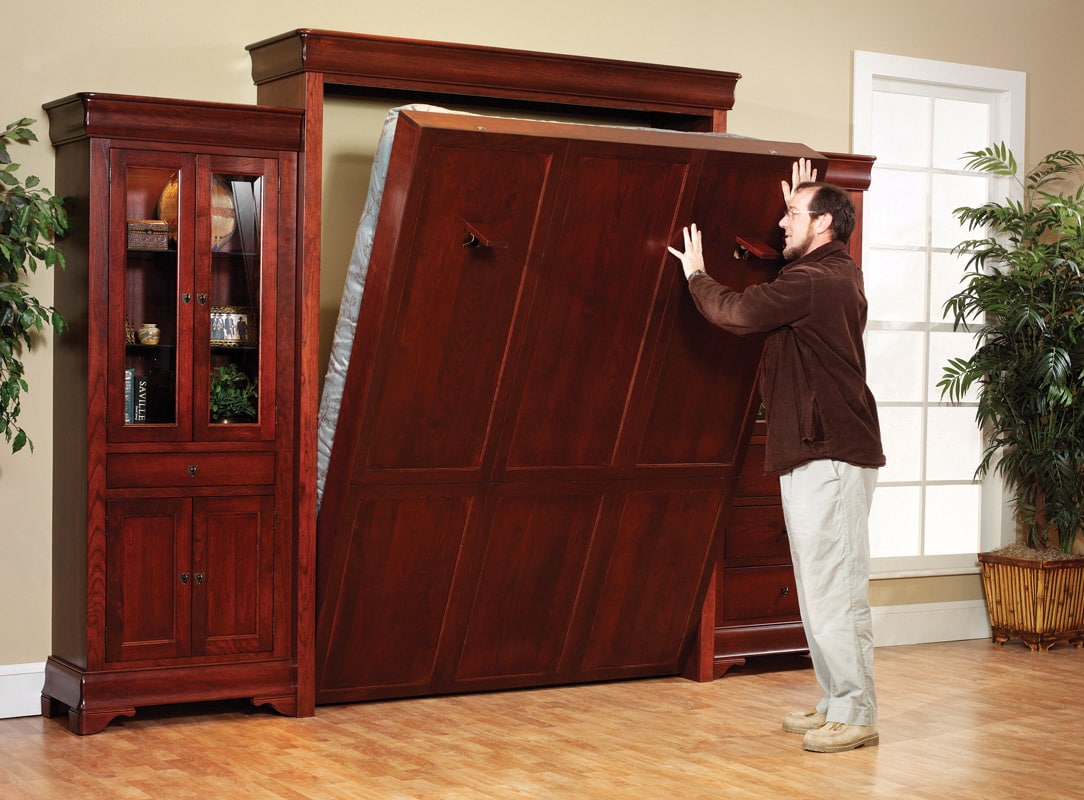 Instead of having fitness equipment strewn throughout the house, try to set aside one room that is dedicated to your home gym. A Murphy bed system makes it easy for your guestroom to share space with your gym. The pull down mattress is available when you have overnight guests. But the majority of the time, a Murphy bed system will help keep all your fitness equipment organized.
Another popular option for a home gym – particularly if your fitness routine of choice includes weightlifting – is placing it in a basement. If you are lucky enough to have this extra space, it is the perfect site for the home gym of your dreams. Once again, incorporating a Murphy bed system will allow the basement to do double duty while keeping things neat and tidy.
How to Use a Murphy Bed System for Your Home Gym
Let's face it: the home gym of your dreams is an investment in your health.  And a custom Murphy bed system is an investment in your home. Because it is permanently attached to a wall for stability and safety, a Murphy bed becomes part of the house and so increases its value.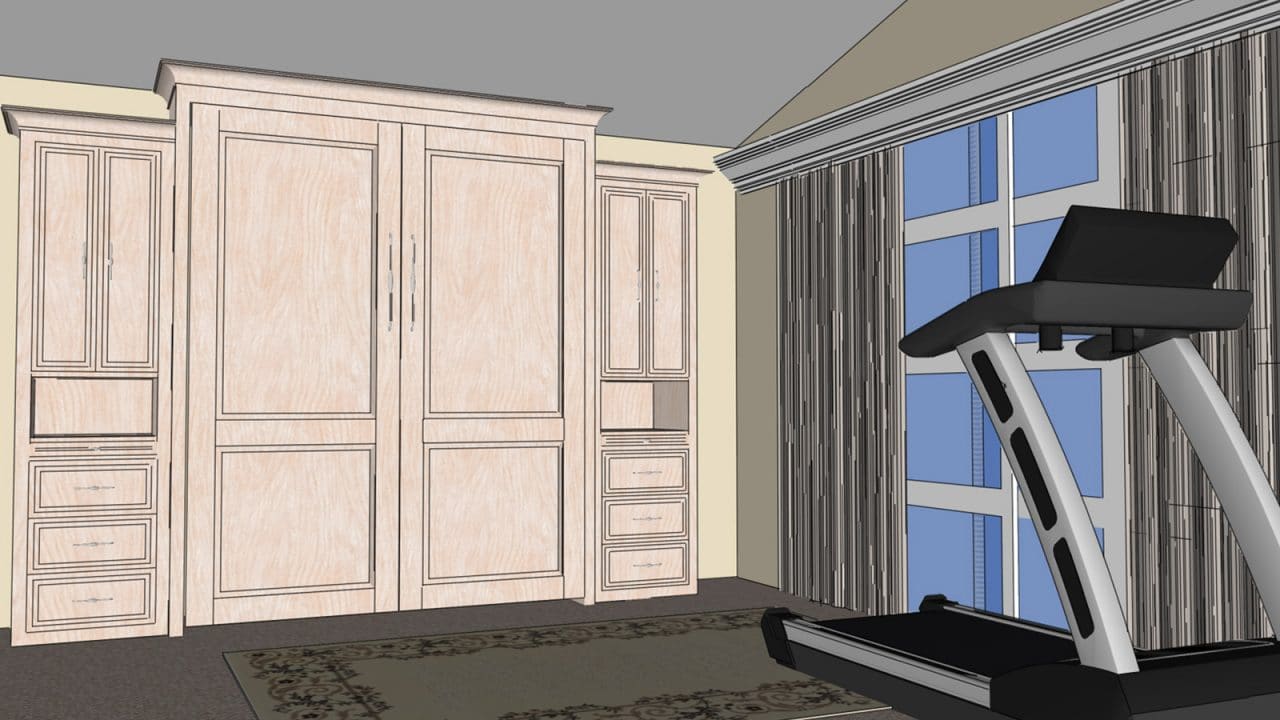 The sky is the limit when it comes to the ways you can customize and use your Murphy bed system. In regards to a home gym, you may want to consider side piers and even custom millwork that surrounds your wall bed. These pieces can be made to accommodate nearly any need. Just a few ideas are: mini fridge for water, bars for towels, drawers for exercise bands, cubbies for yoga mats, a wardrobe for your workout clothing and even built-in speakers for your sound system.
Finish it Off
Finally, consider the ways you can renovate your room or basement to make working out even easier. Opt for a hardwood, cork or a commercial rubber gym floor because they are easy to maintain and keep clean. At least one entire wall of mirrors makes it easy to watch yourself and make sure you keep proper form. A good ventilation system is a must to remove humidity. Adjustable lighting, inspiration wall art and potted plants add to the ambience of the room and help you want to keep returning to your new home gym to use it.
We hope you are inspired this January – and throughout the rest of the year – to attain your goals. Plan to make your perfect home gym a reality by starting with a highly useful and functional Murphy bed system.