Dual Function Wall Beds Serve Many Purposes
Why would you invest in a gorgeous piece of furniture with only a single function? In our opinion, it's far more worthwhile to get more bang for your buck, such as opting for dual function wall beds that provide the smartest space utilization in a guest room, kid's room, rec room, basement or study. If you are not aware of all the functionality that sturdy and handsome wall beds provide, read on for ideas that incorporate them in your modern home.
Wall Bed + Desk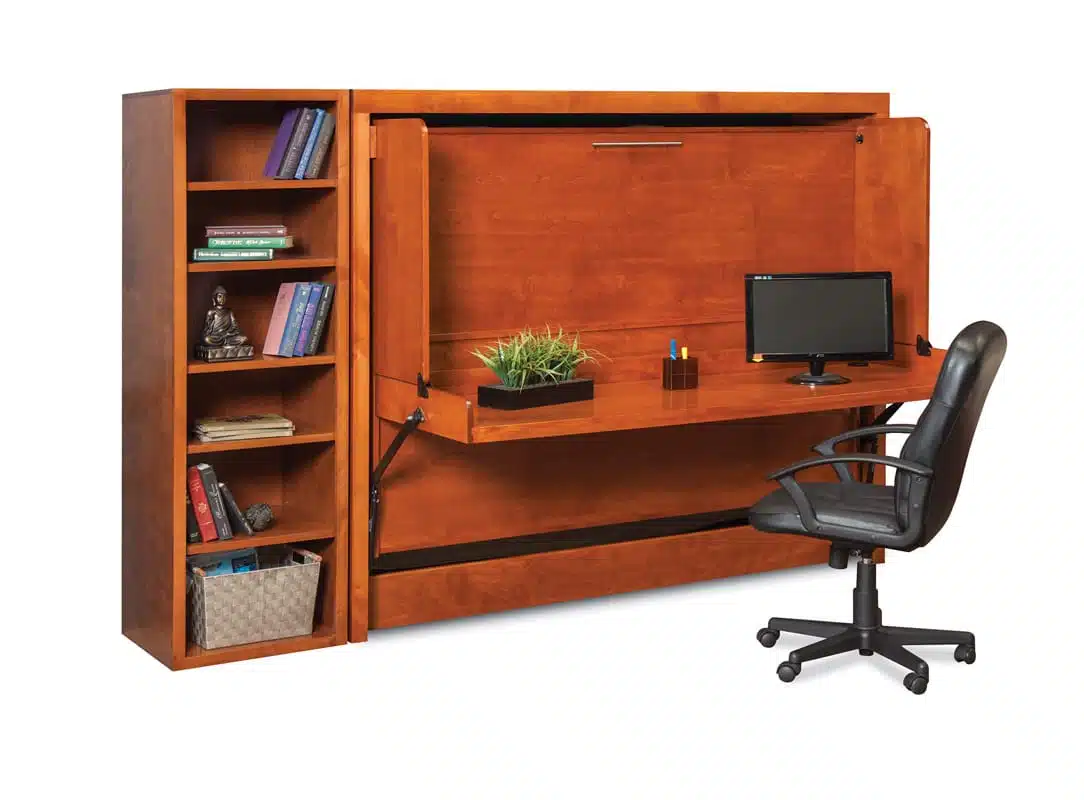 Perhaps the most popular option in our wide selection of dual function wall beds, those that incorporate a desk can be used for so many purposes. You have a choice between ordering a wall bed with a pull-down desk attached to the front of the cabinet or you could order a complete wall bed system with a desk on one, or either, side of the cabinet. Our Mirage H Desk Wall Bed features a work table that stays put while the mattress pulls down over the top of it – no need to move your papers, laptop, monitor or books.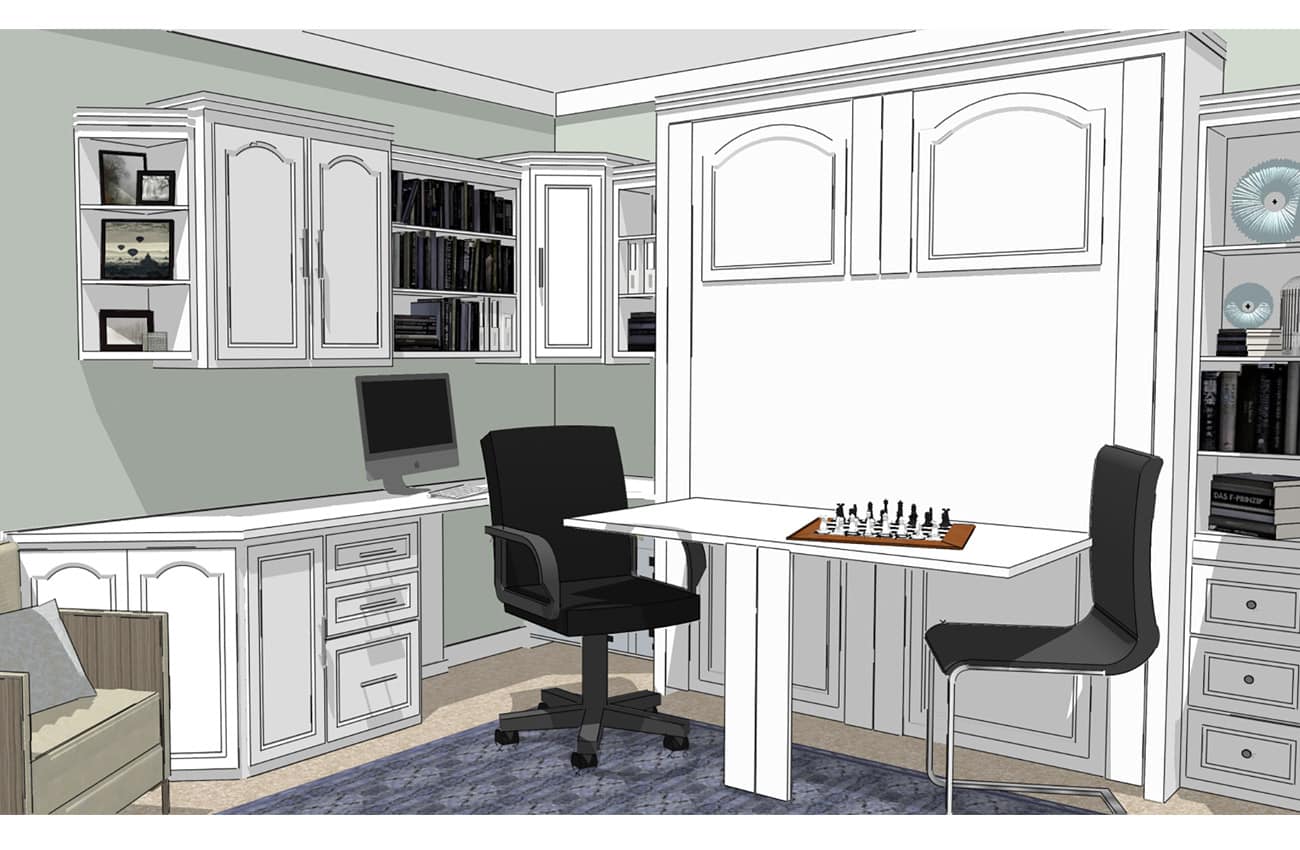 Of course, the obvious use is to put this Murphy wall bed in your home office so you can accommodate overnight guests on occasion, but utilize the desk daily for all your business work. This is also a viable option for a kid's room – the desk is an ideal place for homework during the week while the bed allows your child to easily host weekend sleepovers.
Wall Bed + Sofa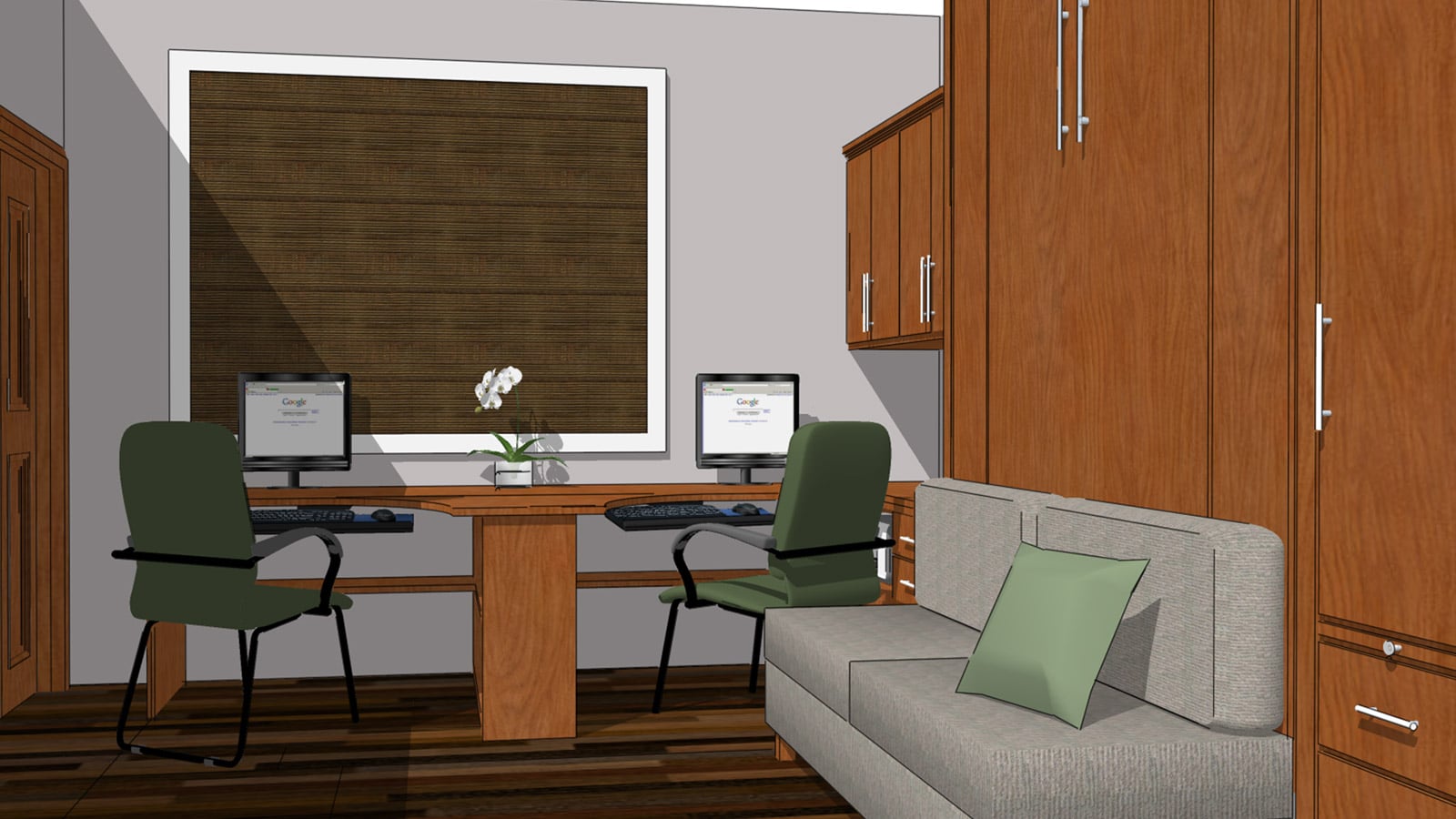 Dual function wall beds that include a sofa, with or without a storage cabinet along the top, look right at home in any environment. They are especially welcome in a small living space, such as a mother-in-law suite or efficiency rental. In a studio apartment or dorm room, a wall bed plus sofa is the ideal way to conserve space, entertain friends, and still enjoy a good night's sleep on a comfortable mattress (you can add your own or include one with your wall bed order).
Wall Bed + Side Cabinets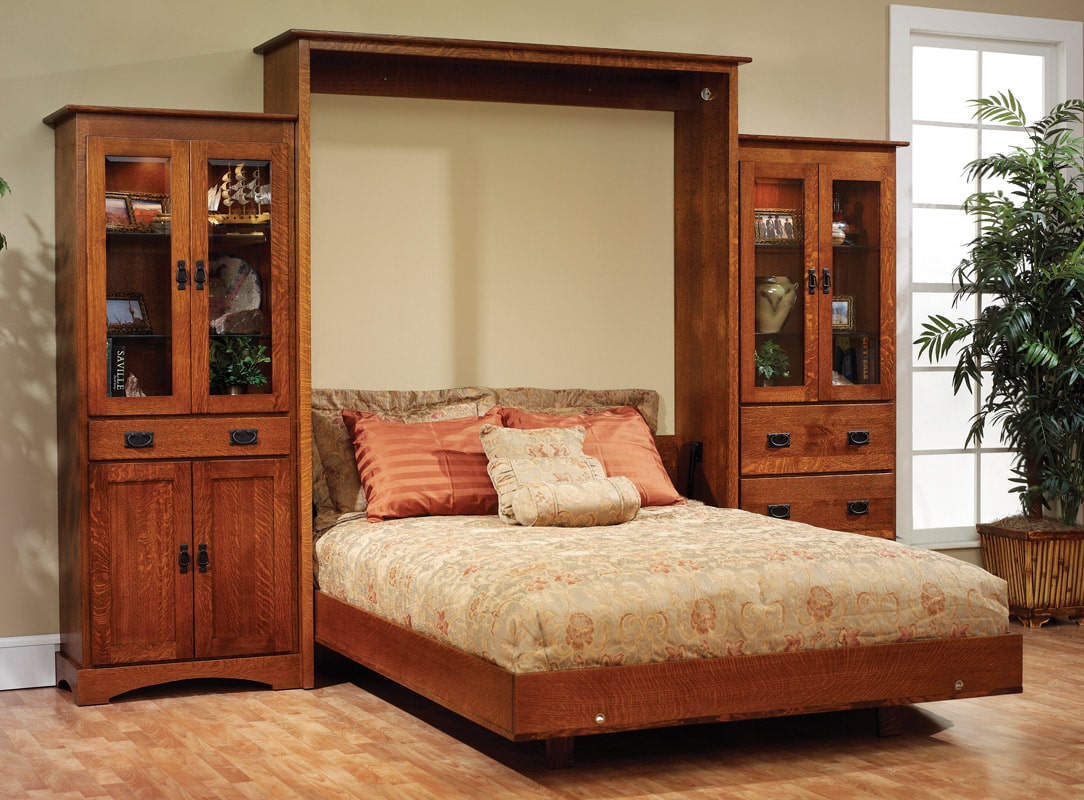 Murphy beds that include side cabinets, or side piers, are probably the most practical of all the options for dual function wall beds. This is due to the fact that the side piers can be configured for nearly any purpose. For instance, you can choose to turn the cabinet into a wardrobe, bookshelf, set of drawers, file cabinet or storage cabinet. If you opt for custom millwork, the sky is the limit with options as diverse as pet beds to silverware drawers to tie racks.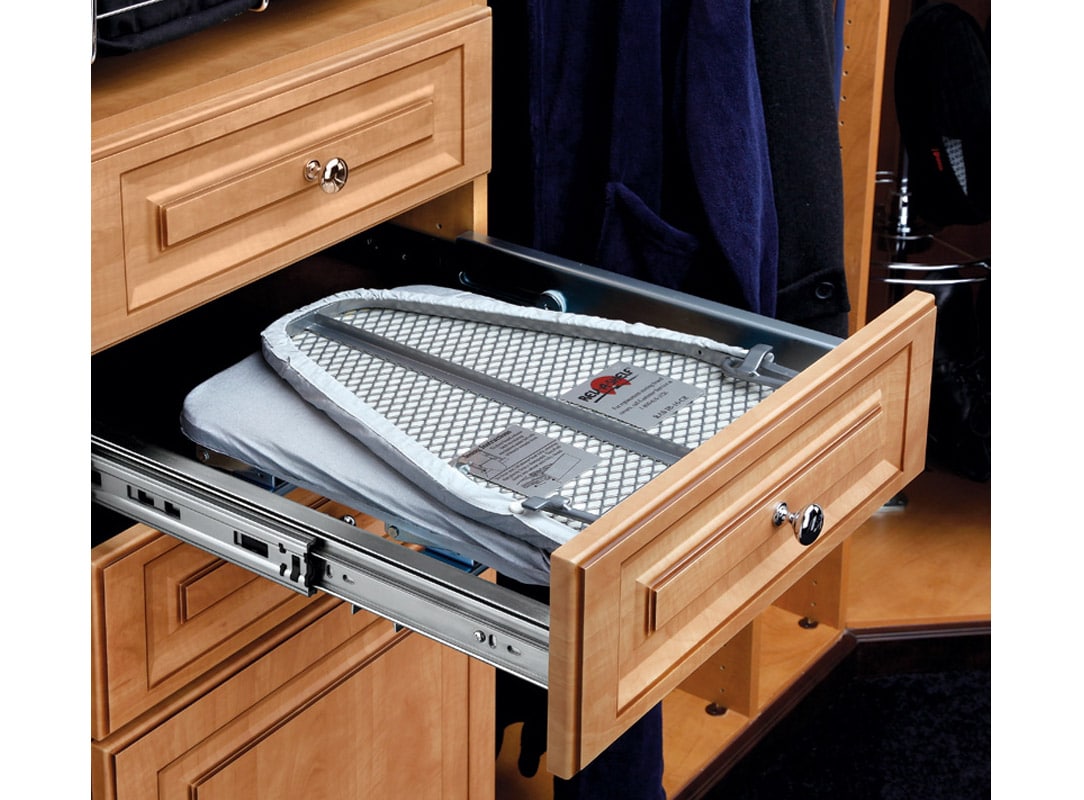 Best of all, side cabinets are made to match the Murphy bed of your choice in terms of style, finish and hardware. Choose one or two – or add them to three walls of the room – and you have a completely coordinated suite of furnishings that solve all your storage and space problems.
Why settle for a piece of furniture that serves only a single purpose? With dual function wall beds, your space, storage and efficiency problems are replaced by sturdy and handsome, solid hardwood millwork that looks as good as it performs.