Elegant Murphy Wall Bed Interior Design Tips
When you think of adding a Murphy wall bed to your home, do you think of the ways it can add elegance to a room? While you may not have considered it before, wall beds are sophisticated and stylish pieces of furniture that can give your home a gorgeous focal point. Still not convinced? Try these elegant Murphy wall bed interior design tips.
Contemporary Chic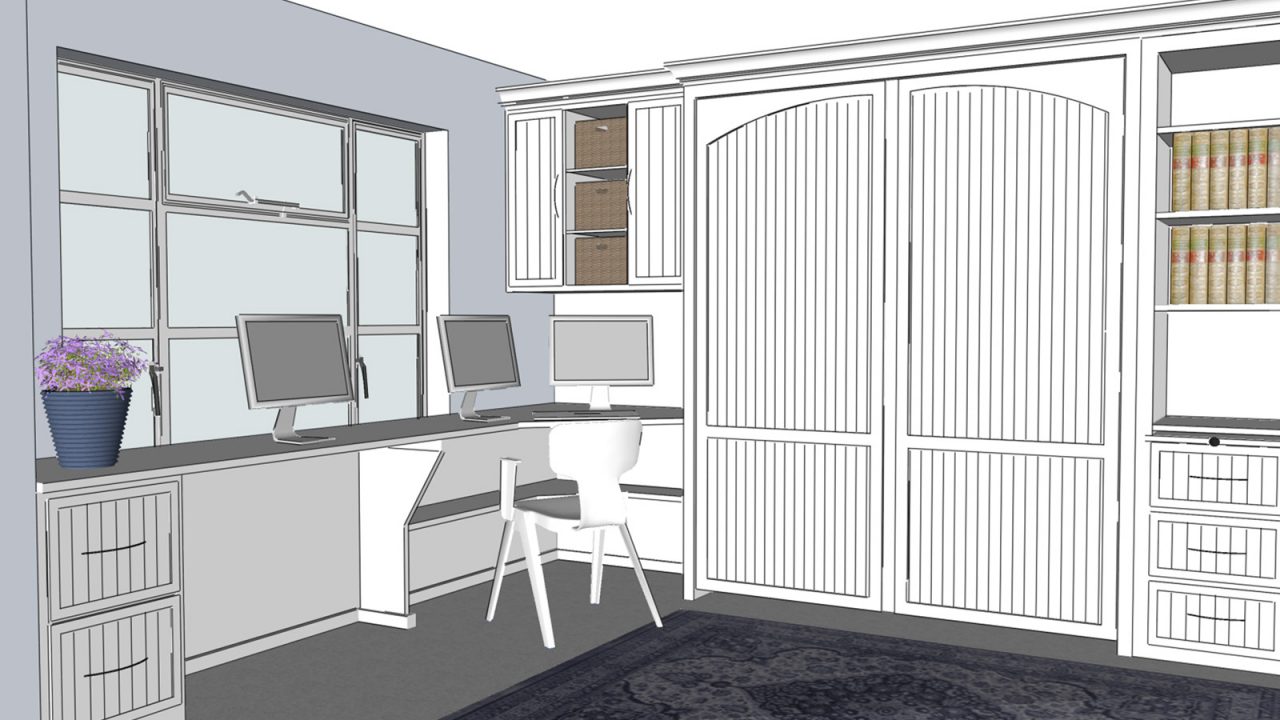 One of the advantages of Murphy wall beds is the fact that they can blend right in with their surroundings. This is a special benefit if you are a fan of contemporary style. A great choice would be the Palms Wall Bed, which blends perfectly in a room with white walls. At first glance, you might assume this is just a built-in storage cabinet. The subtle panels on the front of the cabinet do not detract from other style elements in the room and presents a clean, neat look. But hiding behind that nondescript façade is a pull-down bed with your choice of twin, full, queen or king size mattress. For additional functionality, try adding a pair of matching side piers or ask us to custom design millwork that can flow throughout the space.
Stylish Sofa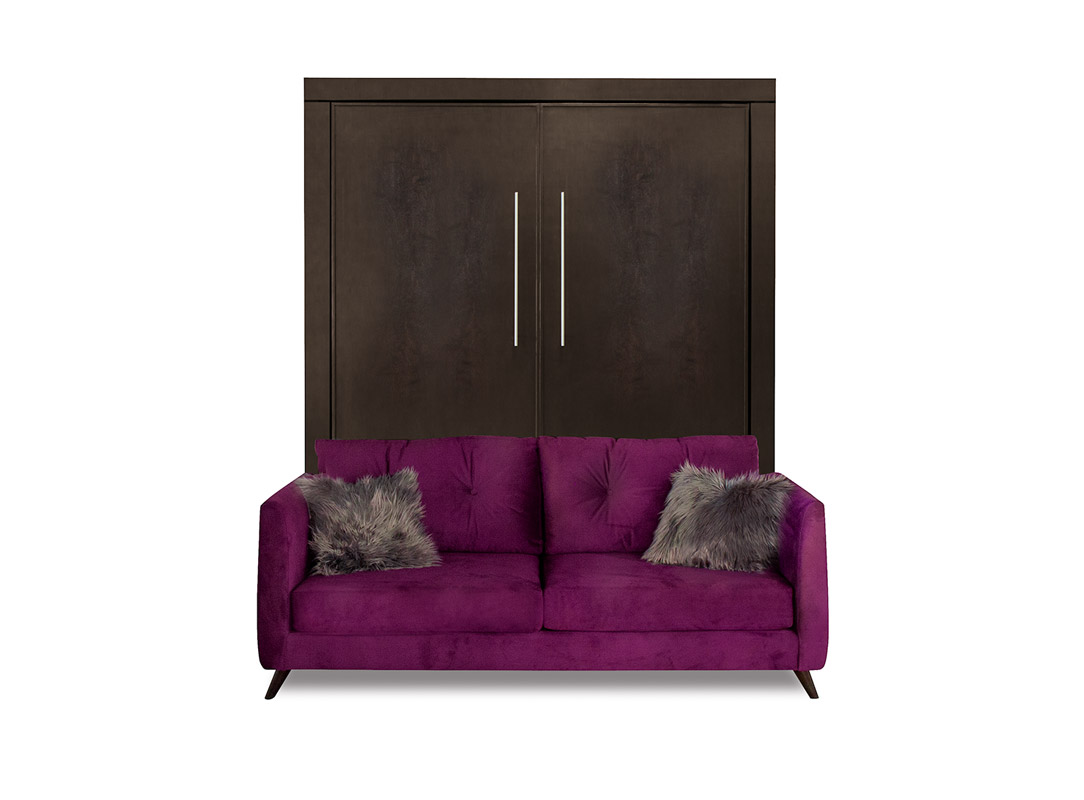 In homes with very little space, such as a mother-in-law suite, basement apartment or tiny house, it makes sense to combine the extra functionality of an elegant Murphy wall bed with another furnishing. In this case, we are talking about a wall bed with sofa. The Encore Sofa Wall Bed pictured above is an excellent example of an elegant and sophisticated seating piece that also doubles as a bed. The royal purple upholstery of the sofa makes a statement in any room while providing a comfortable place to sit and watch a movie or read or a book. This one may remind you of the décor in a trendy boutique hotel.
Office Oomph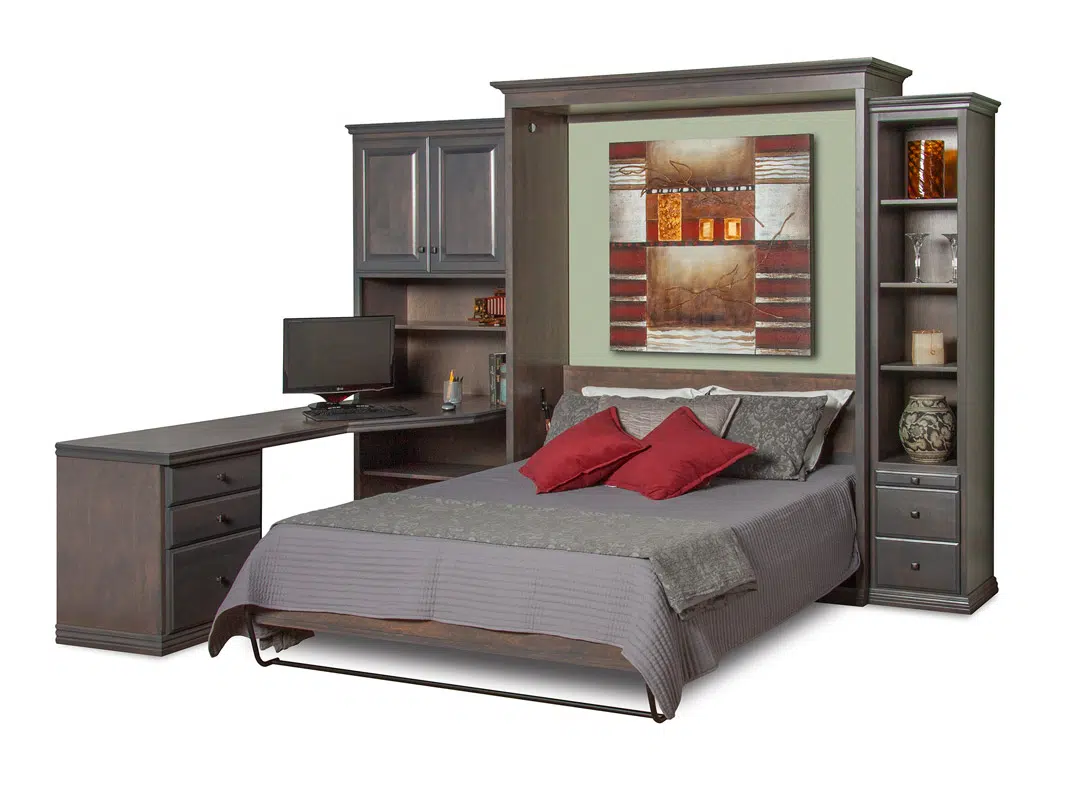 A home office need not be dreary or lacking in style. Murphy wall beds that feature a built-in desk offer an elegant way to style your home office and a space you will be proud to show off to clients – and all this while still providing a bed for the occasional overnight visitor. The Ishmel Desk Wall Bed shown above combines all the handy features and functionality you need to work from home. We think the gray color of this elegant Murphy wall bed is very contemporary and looks sleek and elegant, but you can opt for eight other finish colors to customize this piece to your specifications. In addition, you can include the matching piers or not; they are also customizable to meet your needs, including shelves, cupboards, a wardrobe, built-in lighting, power outlets and USB ports.
Accessorize for Maximum Elegance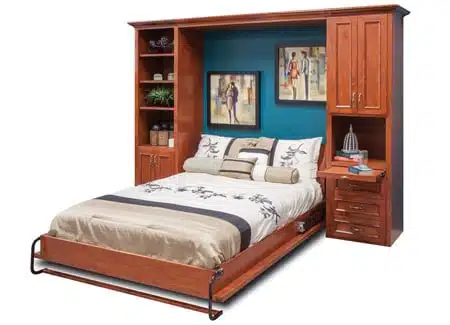 One thing to remember when stylizing a room with an elegant Murphy wall bed is that the wall space behind the mattress offers a great place to add a piece of art, as shown here. The bed linens can stay in place on the mattress even when not in use so that when you pull it out for sleeping, it provides instant elegance. A silky duvet cover, fringed pillows and a tapestry throw would all add even more beauty to this functional but gorgeous piece of furniture.
While wall beds are very practical and can combine features of several different furnishings, elegant Murphy wall beds really amp up the style in any room.