Four Freedoms of Using a Cabinet Bed
In honor of our nation's birthday, we thought it would be fun to share with you the four freedoms of using a cabinet bed in your home. There truly are several ways that a cabinet bed can help you gain independence from common household problems. Take a look.
Freedom to Entertain Guests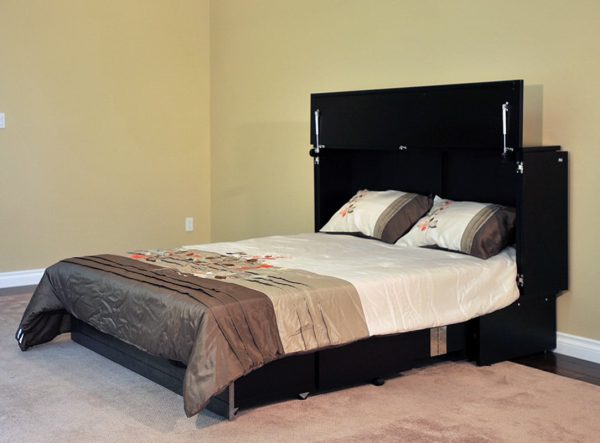 Perhaps the most important function of a cabinet bed is the way it is always available to use for overnight guests staying at your house while taking up so very little space. That means you can plan impromptu parties and just in case it goes late, you've got a safe place for guests to spend the night. Or, plan a holiday bash and invite family members to make it a weekend. One cabinet bed with premium, gel and memory foam queen-sized mattress comfortably sleeps two. If you regularly need more space than that, consider adding two or even more cabinet beds to accommodate them all.

Freedom to Clear Some Space
Another great advantage of using a cabinet bed in your extra bedroom is how the compact cabinet takes up so little space. When the mattress is closed up within the frame, this bed takes up less than ten square feet of floor space.
What could you do with all the leftover space? How about creating the home office you've always dreamed about? Or how about making room for hobbies? Maybe you are a fitness fanatic – add a basket for exercise equipment and you're all set. The space-saving design of a cabinet bed means that you can now enjoy room for all the things you love and need while still providing a guest bed for overnighters.
Freedom to Move About the Country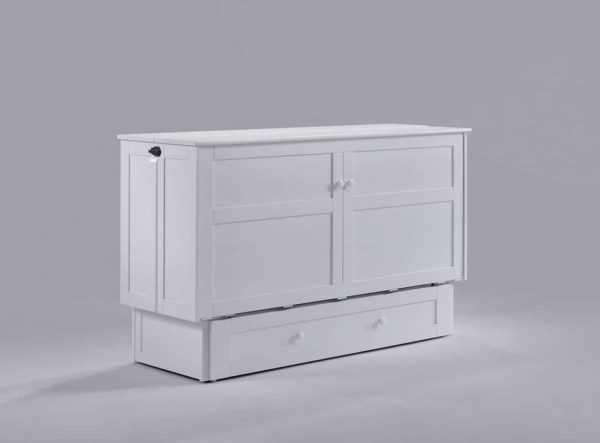 Here's another great benefit of using a cabinet bed in your home's extra room – it is completely portable. Unlike a Murphy wall bed, which is attached to the wall, a cabinet bed is a freestanding piece of furniture. When you move, it can move right along with you, just like any other piece of furniture. But this is one piece you will not want to leave behind because it is so darned useful and convenient.
Freedom to Neaten Things Up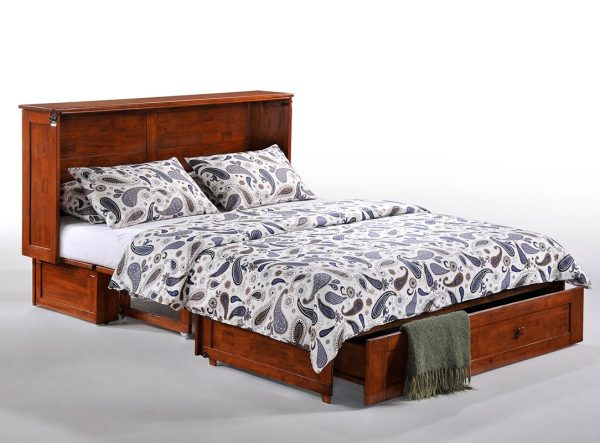 All of our cabinet beds come with a spacious storage drawer underneath the cabinet. That roomy drawer easily pulls out on rollers. The drawer is deep and makes an excellent place to store extra linens for the bed. Another great idea for the storage drawer is to hold out-of-season clothes or the belongings of your overnight guest. And the top of the cabinet is rated to safely hold a television with a screen of up to 60 inches in size, although you could also place mementos, photos and more there. Any way you look at it, this extra storage space makes tidying up easy.
Celebrate Your Independence by Using a Cabinet Bed
Free yourself from the problem of not having room for overnight guests, extra items and space for hobbies by using a cabinet bed – which is also free to move about the country with you.