Genius Ways to Create a Shared Bedroom for Siblings
If you are like many people, chances are you were forced to share a room with a sibling while you were growing up. You may or may not have a fond memory of this experience. When your children need to share sleeping quarters, make sure they have the tools and furnishings necessary to help them retain a bit of privacy – and for you to keep your sanity. In the end, it may be the best thing that happened in your family to promote bonding, caring and sharing.
Provide Individualized Space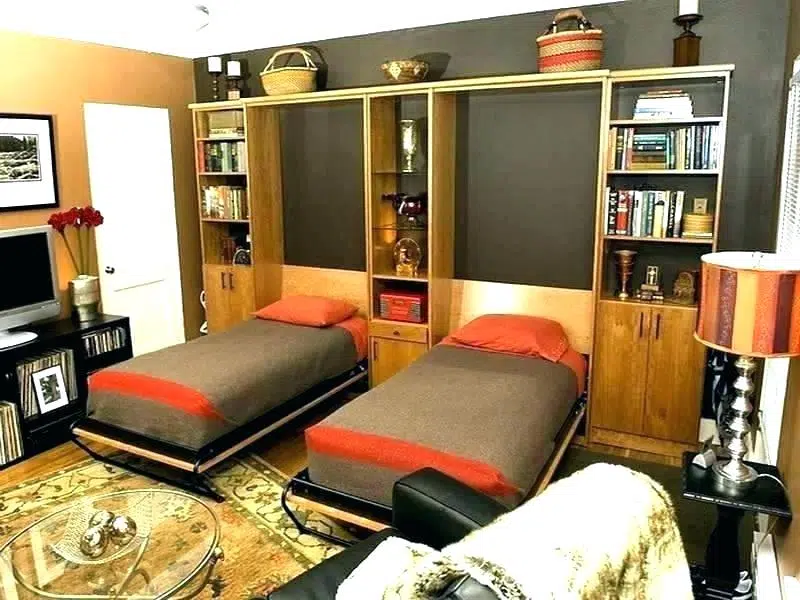 Even in a small bedroom, siblings need to have a little space they call their own, in addition to a separate bed. One way to achieve both is with a pair of versatile wall beds. Equip each wall bed with a desk and at least one side pier. This gives each sibling their own bed, plus a space to get their homework done and enjoy computer time. A side pier for each allows them a row of personalized shelves to display books, stuffed animals or other items. The wall beds can be ordered complete with mattress in sizes from twin to king or use your own mattress. Either way a wall bed is super comfy, safe and supportive enough for your kids to use every night without worry.
Give Them the Floor (Space)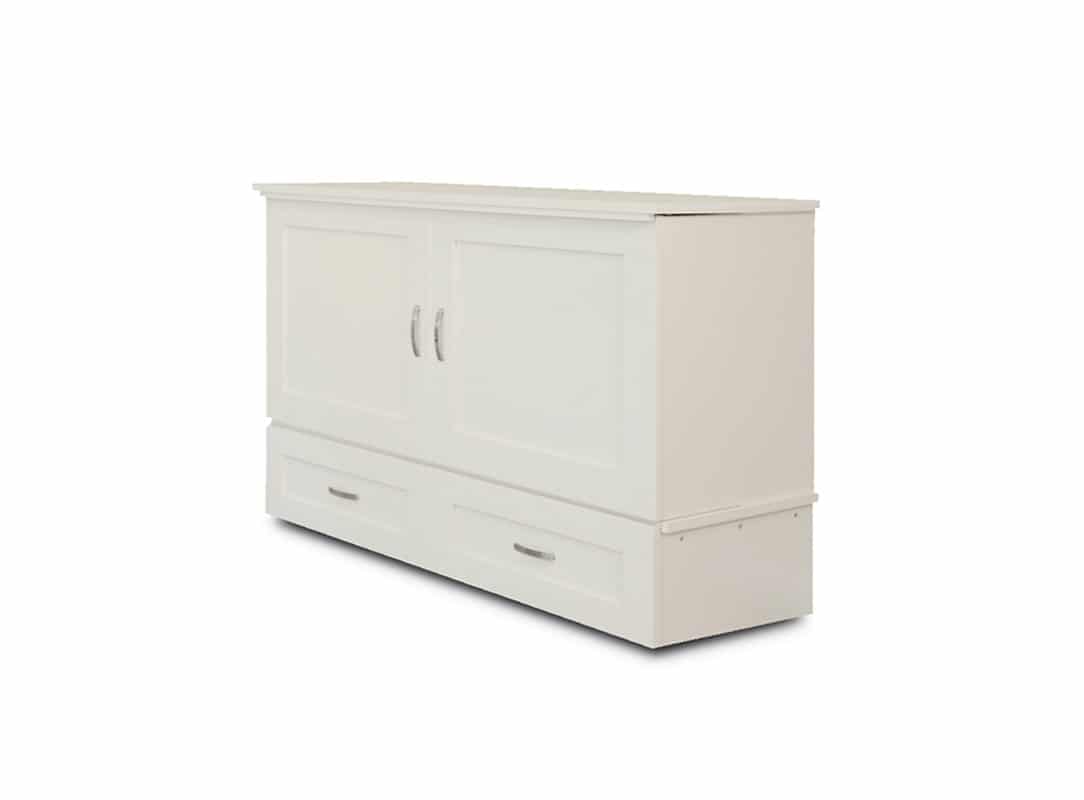 A shared bedroom for siblings that is crowded with furniture is not the ideal setup for your kids. They are sure to feel cramped and uncomfortable if they have to wind their way around beds and desks and chairs and who knows what else. If you need to save as much square footage as possible in the middle of the room to give your kids' room an open feel, cabinet beds may be the ideal solution. With each taking up less than 10 square feet along a wall in the closed position, a pair of cabinet beds really free up floor space. When it's time for bed, simply clear any items that may be in the way of the front cabinet, then pull the mattress out and down.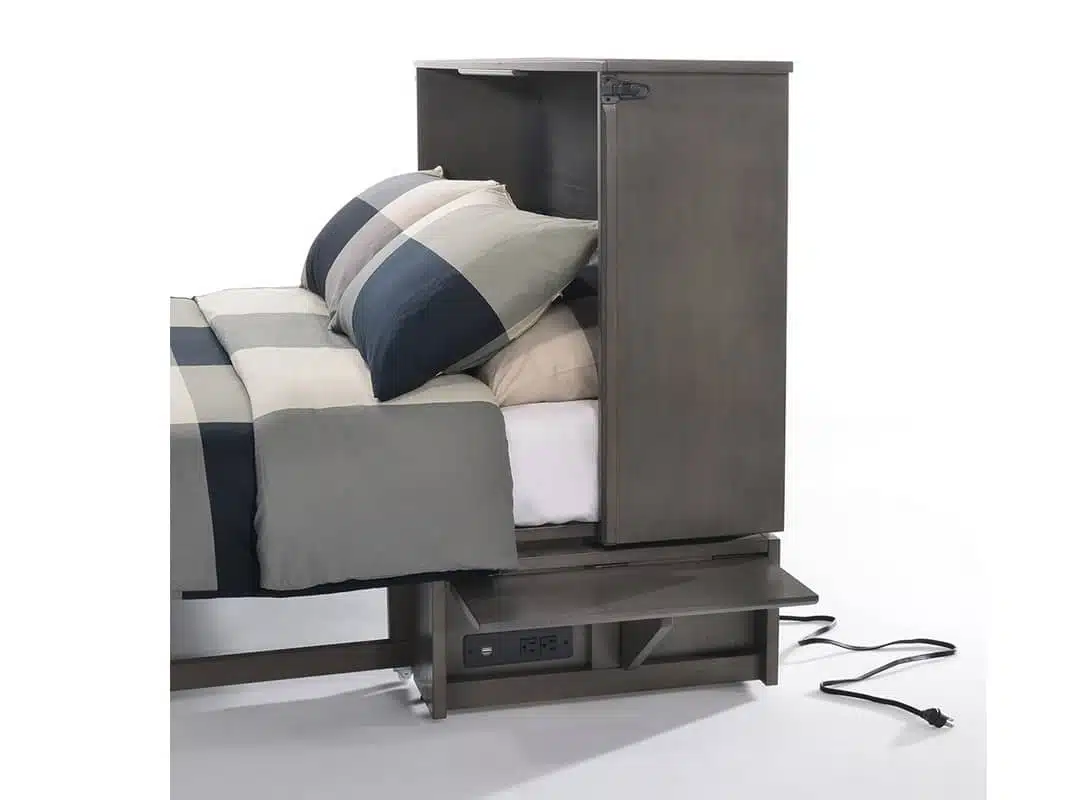 One of the neatest features of several of our cabinet beds is the power/USB outlets built right into the cabinet, near the head of the bed. This allows your kids to easily plug in their devices while lying on the bed. They are sure to love the fact that they can charge their phones and games consoles while they sleep, too.
Stow Their Stuff
Another important consideration in a shared bedroom for siblings is where to put all the stuff each child owns. It's often hard enough to store things neatly in a room with one kid, let alone two or more.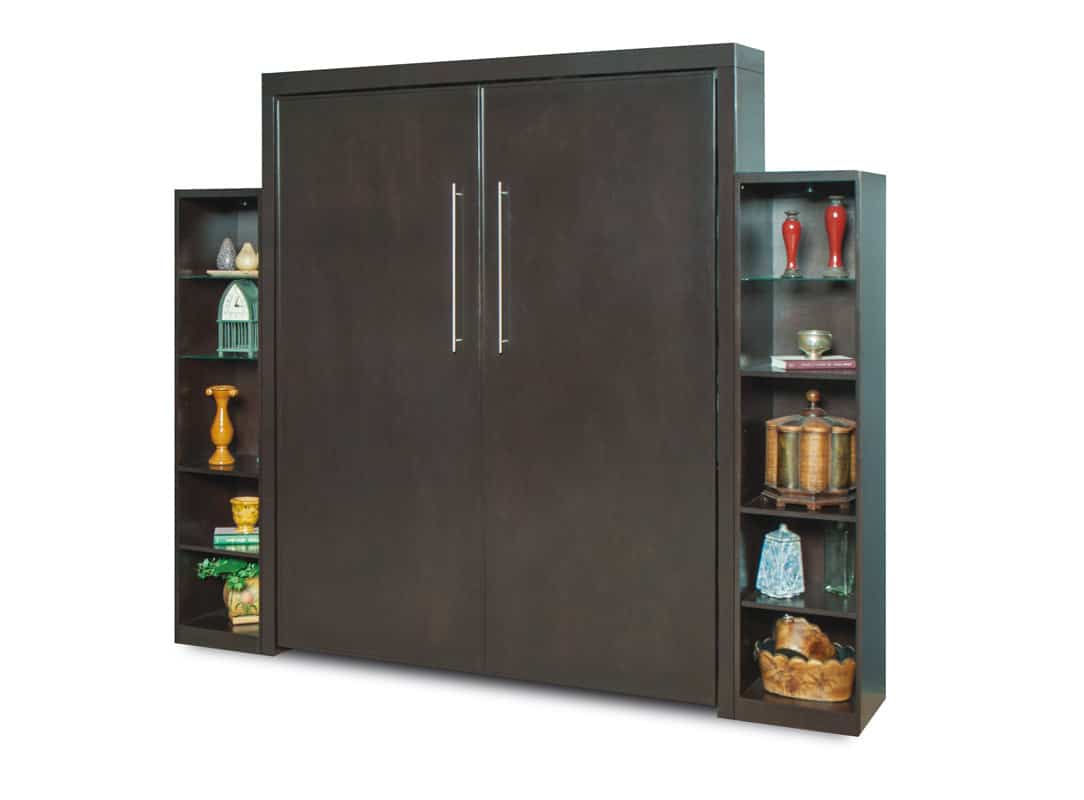 The ideal solution is a pair of wall beds with matching side piers. This gives each child their own bed plus customized storage space. For instance, you can specify what each side pier looks like, whether it has shelves, drawers, cubbies, bins, pullouts, a wardrobe or even custom features for a pet bed, jewelry or collectibles. Add lighting and power outlets for convenience.
When a shared bedroom for siblings is the best way to utilize the rooms in your home, make sure you give them as much room as possible to spread out and enjoy a bit of personal space. Wall beds with side piers and cabinet beds provide great solutions to all the problems your kids may encounter when sharing a room.