Guests Are Coming for Christmas! Where Will They Sleep?
Even though Halloween is already over for the year, there are some scary situations that may come up over the next several weeks, namely where will your extra overnight guests sleep? Luckily there is still time to take care of a deficit of beds for your friends and family visiting for the holidays. In this article, we answer the question where will they sleep by proposing a useful addition to your home: a Murphy wall bed or cabinet bed.
Where Will They Sleep? On a Murphy Wall Bed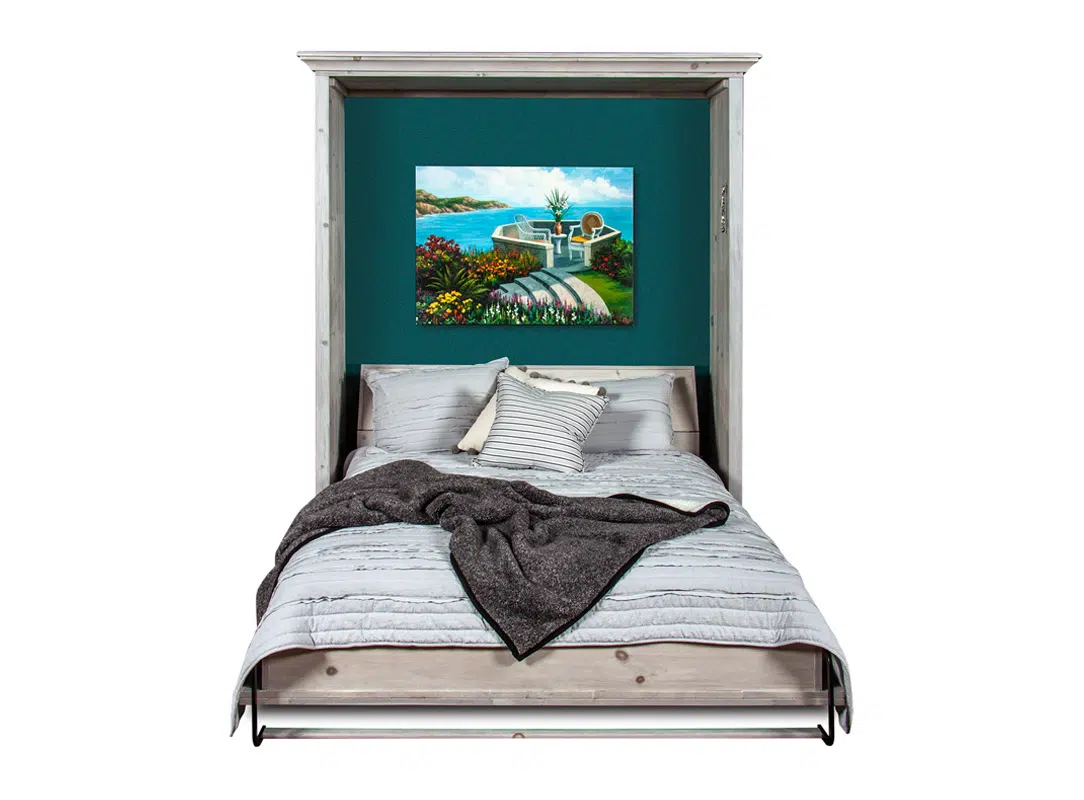 Let's start with a great solution if your home has the right space: a Murphy wall bed.
These handy extra beds have several advantages over a traditional bed. For one, they take up very little floor space so you can use that extra room for other purposes when not being slated for a guest stay. It is very quick and easy to pull the mattress out and down from the cabinet enclosure even if you have an unexpected guest to accommodate for the night. For another, Murphy wall beds can be multifunctional with the addition of side piers, or you can purchase one already configured with a set of bookshelves or desk attached to the front of the cabinet.
Murphy beds need to be installed by attaching them securely to an appropriate wall. Do carefully consider the best location for a Murphy bed keeping in mind not only where it can be securely attached but also the amount of room required both on the wall, jutting out from the wall, and in front of the cabinet when the mattress is pulled out for sleeping.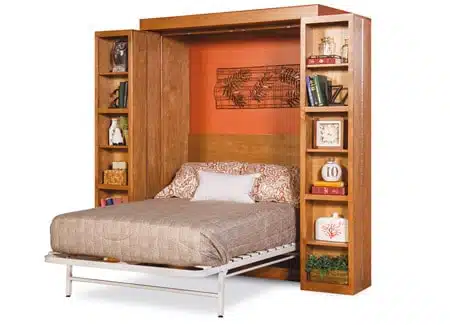 Luckily, there is still time to shop for an in-stock wall bed and get it installed before Christmas if you order it now. The first step is to browse through our wide selection of wall beds here and find a style and model that you like. While you can easily place the order online, we encourage you to call either of our showrooms to see if we have that model in stock and inquire about the installation schedule. You may even find a wall bed on sale.
Where Will They Sleep? In a Cabinet Bed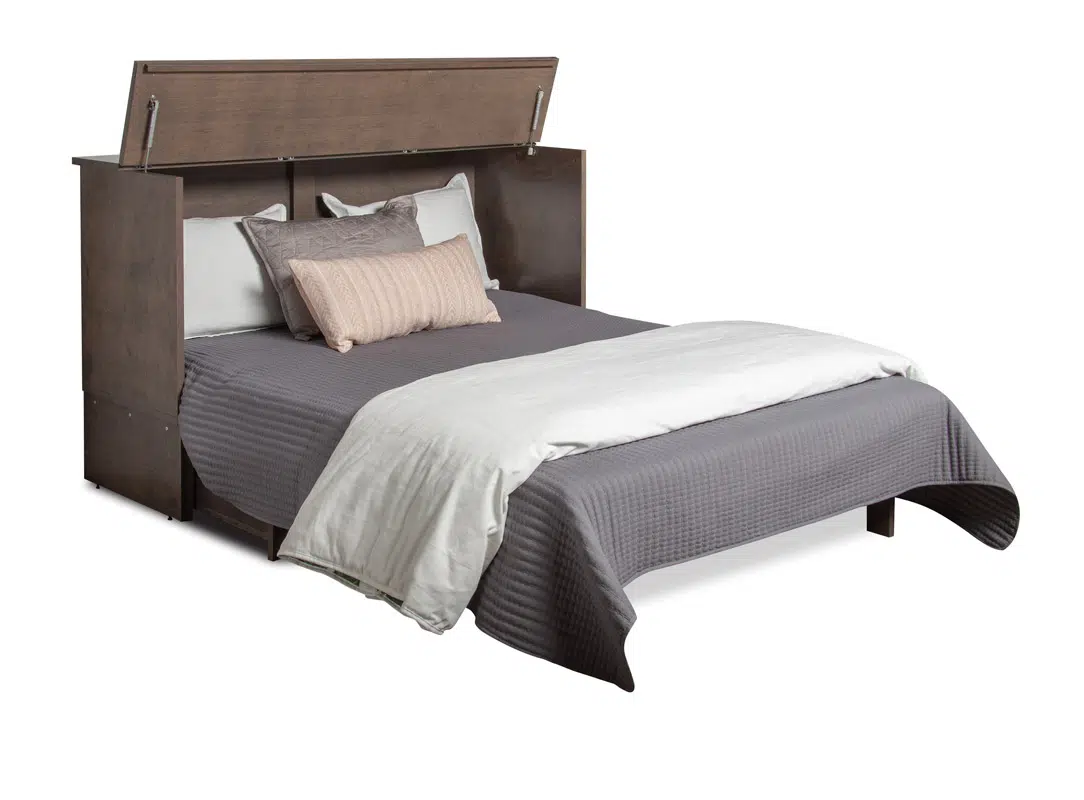 Another choice is adding a cabinet bed to a room of your home.
The main difference between a cabinet bed and a wall bed is that the former does not need to be permanently attached to a wall. Just like any other piece of furniture in a typical home, a cabinet bed is moveable. Do be advised, however, that cabinet beds weigh quite a bit so you will probably need help with relocation.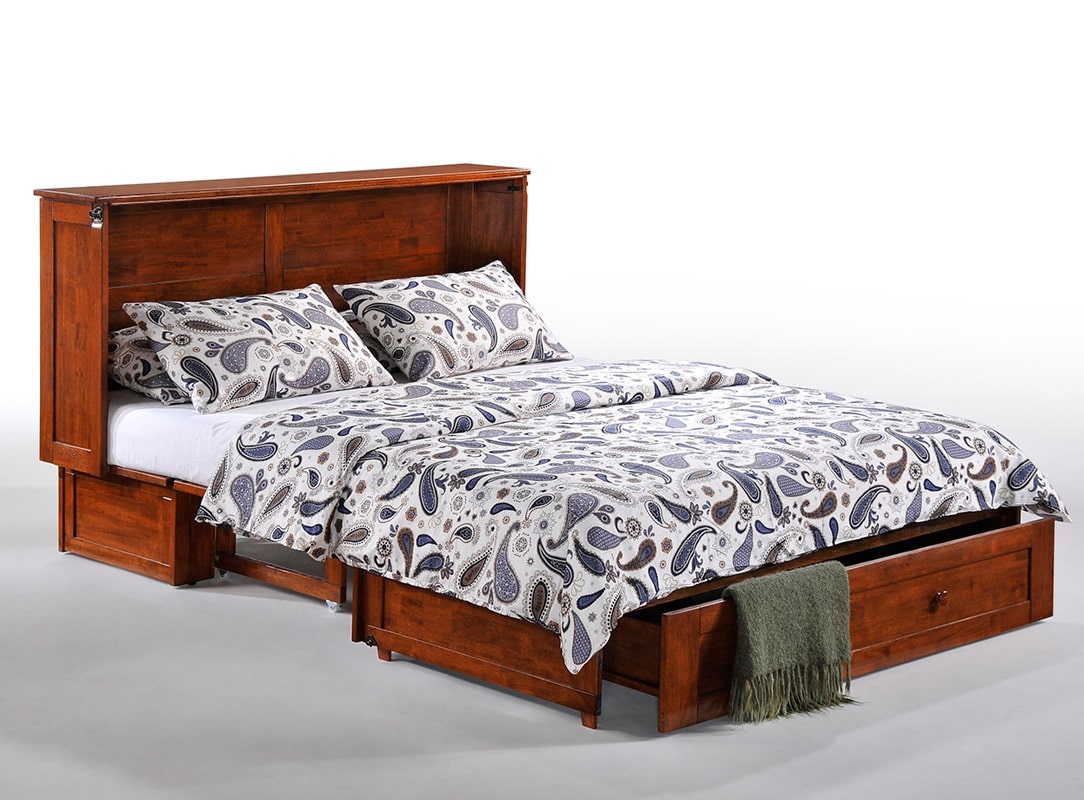 Cabinet beds are a great option for those last-minute holiday plans. Don't panic when relatives announce that they plan on spending Christmas with you and your family and there are no guest beds to be had. Simply look at the cabinet beds available online. We carry most of the more popular models, such as the Clover, Sagebrush and Daisy, in stock so they can be delivered to your home. Cabinet beds require minimal setup so they will be ready for guests in a jiffy.
When it comes to answering the question where will they sleep, you can rest easy knowing you have options that enhance your home and prevent your guests from camping out in sleeping bags on the floor. And that leaves extra room for the Christmas presents.