Handy Wall Beds with Desks are a Must Have
Sure, Murphy wall beds are an ingenious furnishing to add to any home. But why not make them even more functional? We're talking about handy wall beds with desks. They go beyond being just an extra bed that tucks up neatly out of the way; these are workhorses that can perform a variety of functions around the house. Here is what you need to know about adding wall beds with desks to nearly any room in your home.
Options for Wall Beds with Desks
If you think there is only one style of Murphy wall bed that comes with a handy desk attached, think again. There are plenty of options.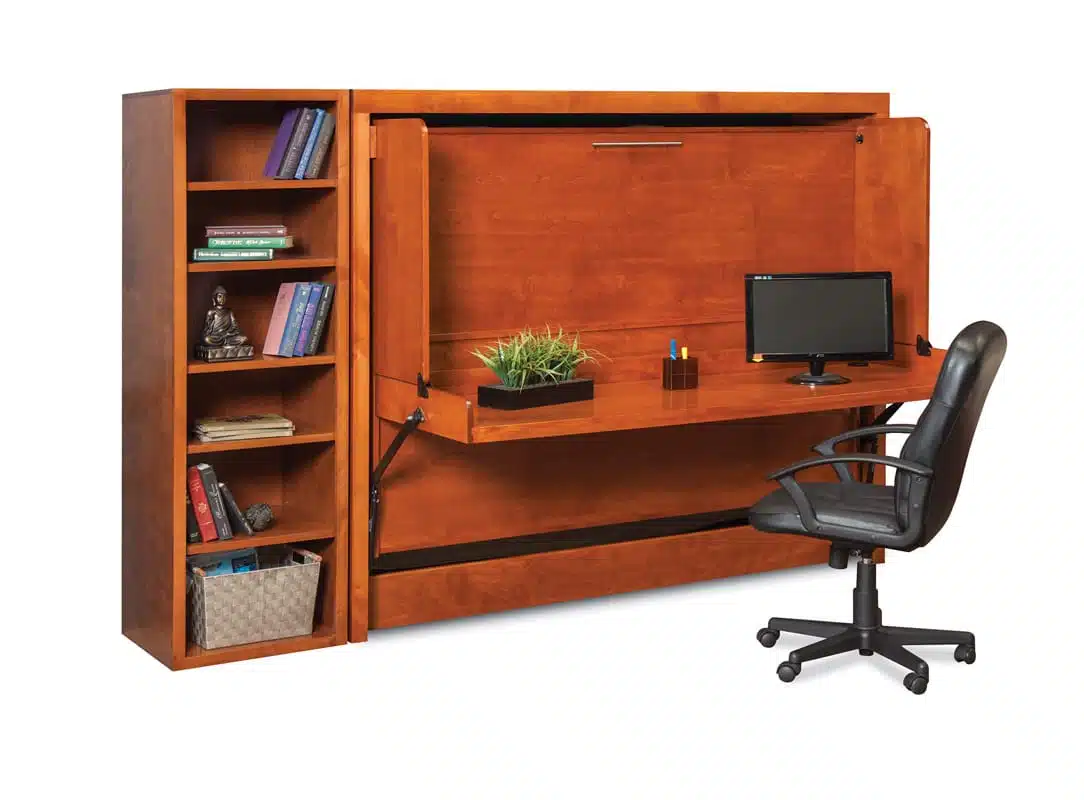 First, decide whether you would like a horizontal or vertical wall bed. Both are available with an added desk, such as this Mirage H horizontal model. Which you pick depends largely on the space you have, whether that's more space along the wall or toward the ceiling.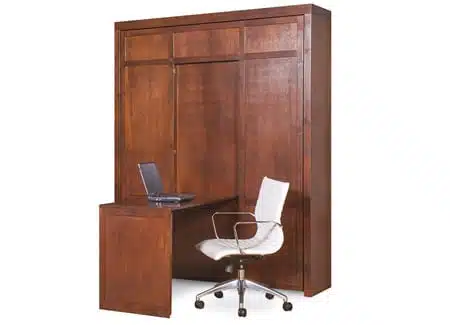 Many of our wall beds with desks are a standard ordering option. The Mirage and Cromwell wall beds with desks both come equipped with an attached desk along the front. But nearly all of the furniture available at Murphy Beds of San Diego can be ordered with a desk that perfectly matches. We can also create custom wall beds with desks, perfect for a home office, and even double the desks for a couple who shares workspace.
Of course, any of our Murphy wall beds are available in your choice of cabinet finish. All are made from solid hardwood and manufactured right here in North America. Choose custom features such as trim, hardware, finish and bed size, as well.
Best Places for Wall Beds with Desks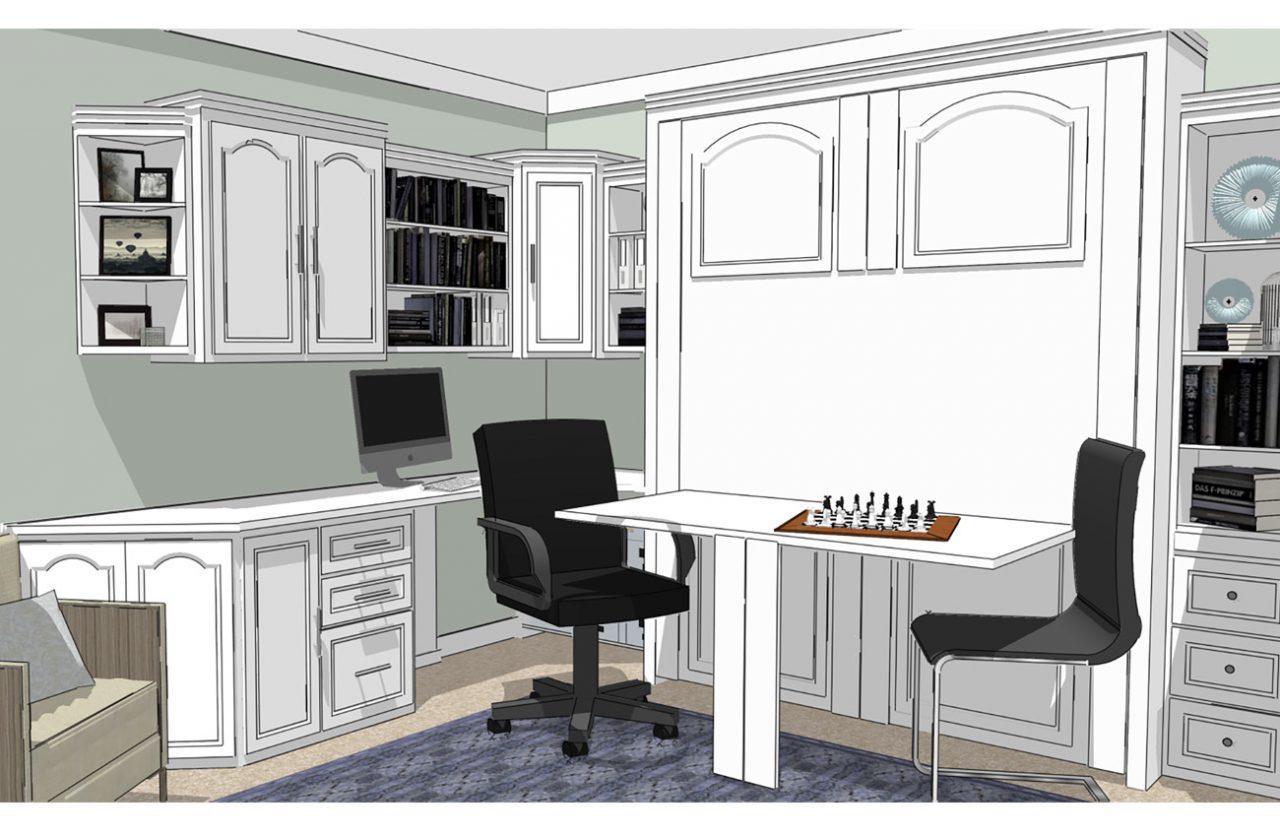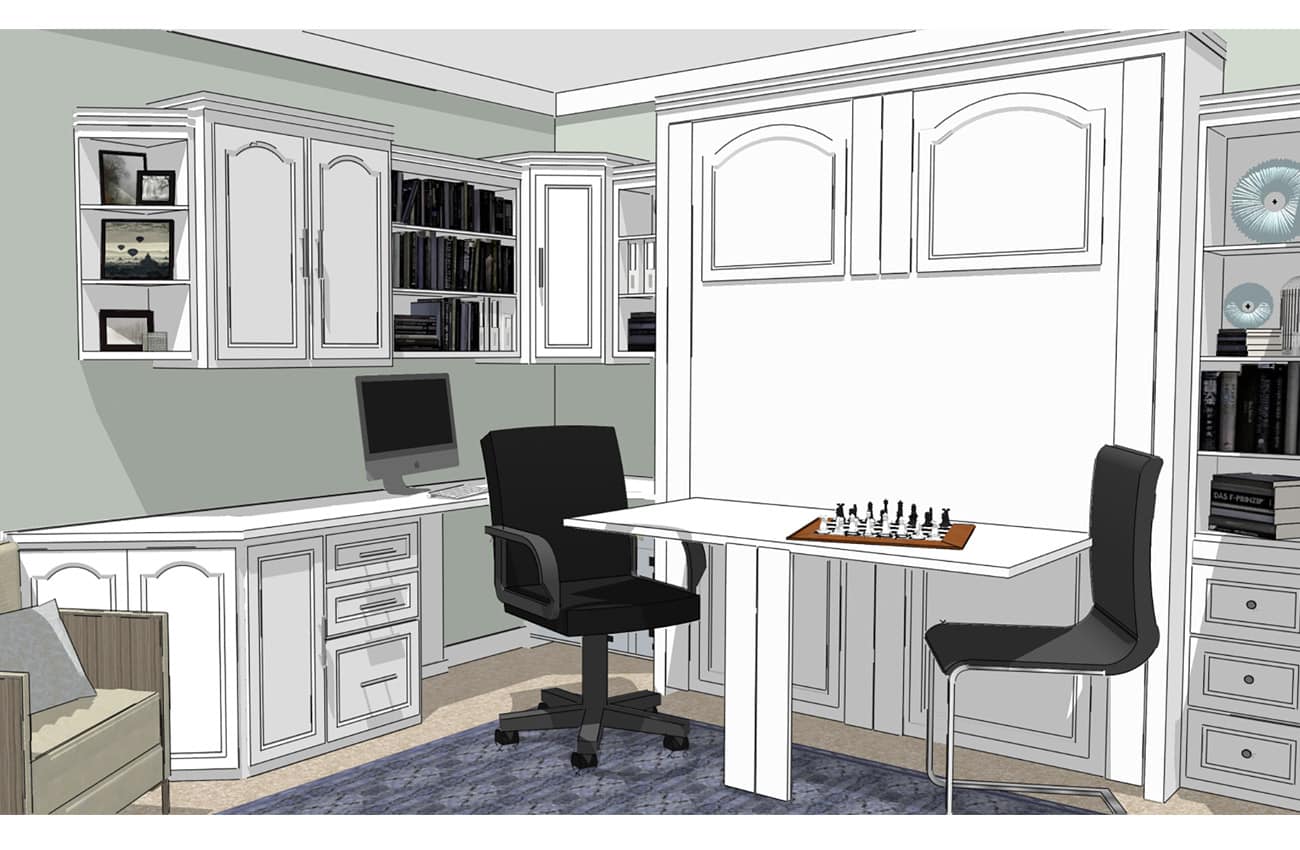 As previously mentioned, a home office is the perfect place for a Murphy wall bed that includes a handy desk along the front. But that's only one place for these exceptionally functional furnishings.
Do you have kids at home? They are sure to enjoy having a wall bed with desk in their room. The wall bed can either be their main bed for sleeping or be used as an extra mattress when they have friends spend the night. During the day, the desk is a perfect place to complete homework, play video games or work on craft projects. At night, the mattress pulls down from the cabinet in less than a minute to reveal a comfortable bed using a brand-new mattress ordered with it or one you already own.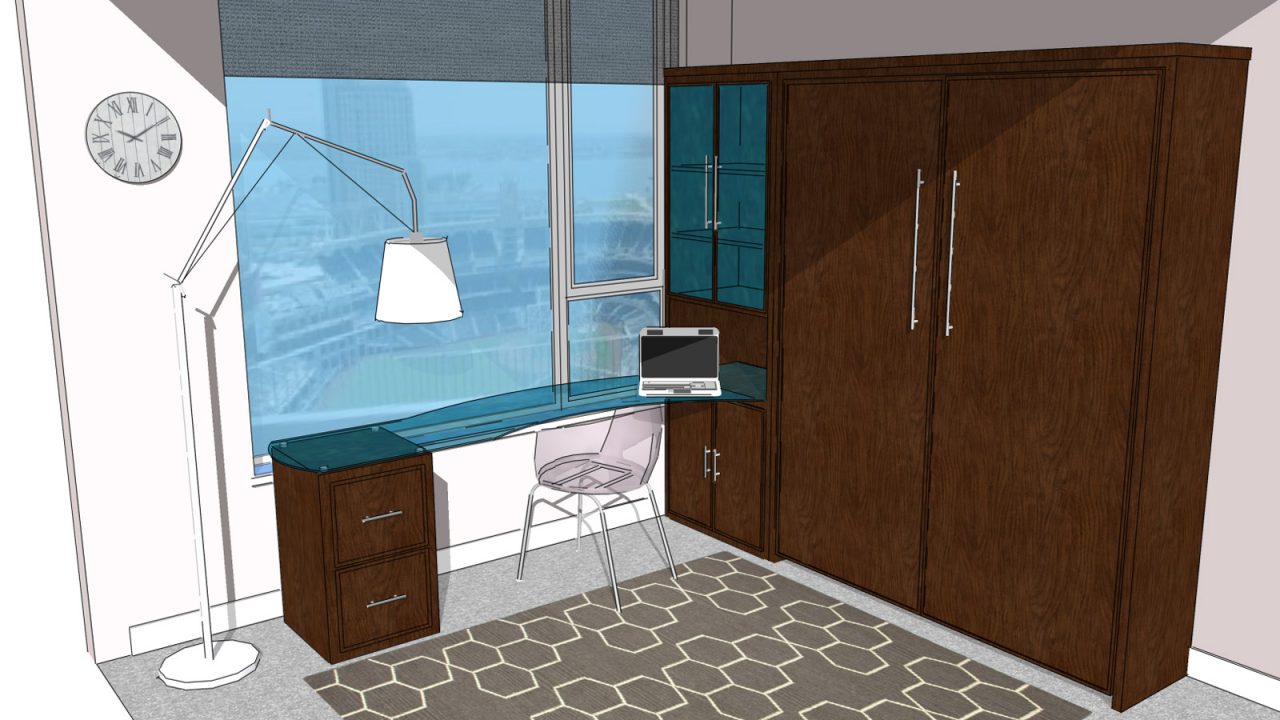 An extra room in your home used for hobbies, crafting or recreational pursuits is another ideal place for wall beds with desks. The added desk provides extra workspace and you can even leave your project intact when someone wishes to sleep in the bed as the cabinet can pull down right over the desk's surface.
We happen to think that handy wall beds with desks are almost a necessity in most homes. Just think of all the possibilities you could open up with an extra work area and space. Contact us now and we can go over all the options to make your home function more efficiently.